From the irreverent Happy Place, to Refinery29's 29 Rooms, to the new Infinity Mirror Room exhibit at the forthcoming wndr museum, it seems like Chicago is a hotbed for wacky art this summer.
No wonder Navy Pier wants to get in on the action.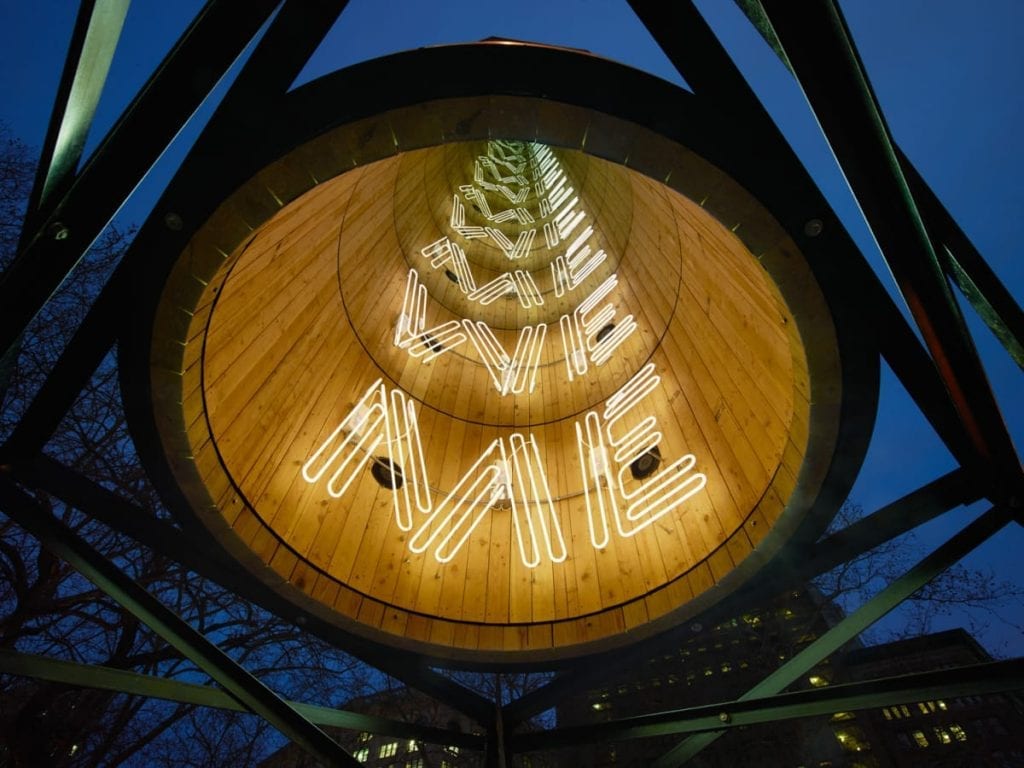 Starting on Saturday, July 28th, Chilean artist Iván Navarro's installation "This Land is Your Land" will pop-up at Navy Pier's Polk Bros Park Consisting of three, water tower-esque wooden structures, visitors to the installation are invited to stand underneath each tower and gaze up at neon/mirror combinations that create a dazzling – and, honestly, mind-boggling – art experience. The pieces exist as part of a collaboration between Navy Pier, New York's Paul Kasmin Gallery, and the annual EXPO Chicago event, which returns to the city on September 27th for 2018.
The three pieces, inspired by Navarro's move from Chile to NYC, create the imagery of an endless neon ladder, a continuous interpolation of the words "we" and "me" and the word "bend" repeated on end, respectively.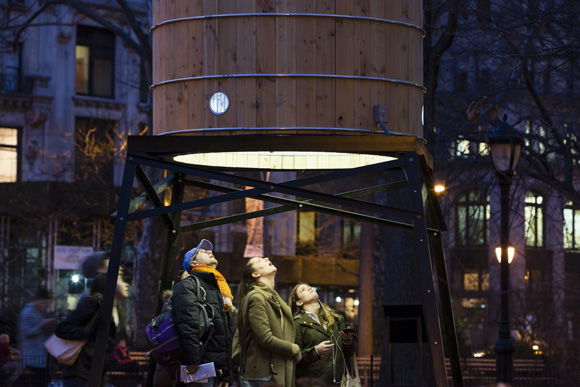 Of course, the pieces also draw inspiration from the eponymous Woodie Guthrie song, "This Land is Your Land," upon which Navarro makes an interpretation of the line "this land was made for you and me" as it relates to the United State's relationship to immigration.
The installation will remain on display in Polk Bros Park until April 30th, 2019.
For more info on Navarro, you can check out his website, here.
To get additional update's on Chicago's Navy Pier, head here.
Featured Image Credit: Elizabeth Bernstein via Paul Kasmin Gallery Instagram
Find what really matters in Chicago with the UrbanMatter app!
To download or see reviews from our users, head here.