A map that meets all your taco needs.
Ever find yourself in a situation where you need a taco ASAP? Maybe you're from out of town, or maybe you're roaming a new part of the city that you're not as familiar with. Either way, it's a scary situation to be in.
Luckily, we've got your back. From authentic and traditional to modern and reimagined, we did some research and compiled a list of the most popular and highly rated taco joints across Chicago and organized them on a map of the city for easy finding.
So go ahead, follow the tacos on the map to find out where your next Chicago taco adventure will take you on Taco Tuesday. Or any day, really.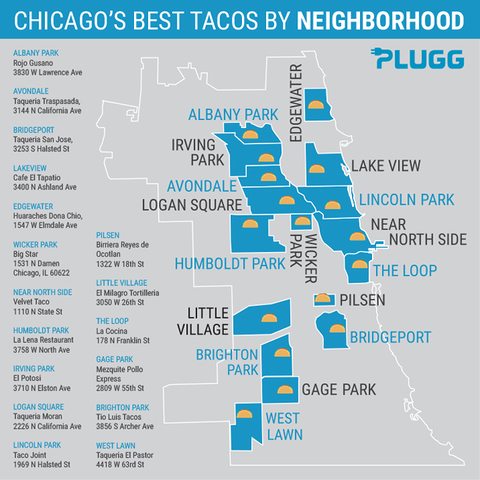 See your favorite taco joint on the map? Have a die-hard favorite place that you wish would've made the cut? We're always interested in learning about new places. So share your thoughts below!