Ever find yourself in a situation where you need a taco ASAP? Maybe you're from out of town, or maybe you're roaming a new part of the city that you're not as familiar with. Either way, it's a scary situation to be in.
Luckily, we've got your back. From authentic and traditional to modern and reimagined, we did some research and compiled a list of the best highly rated taco places near you in Chicago.
So go ahead, follow your heart and your stomach for a Chicago taco adventure.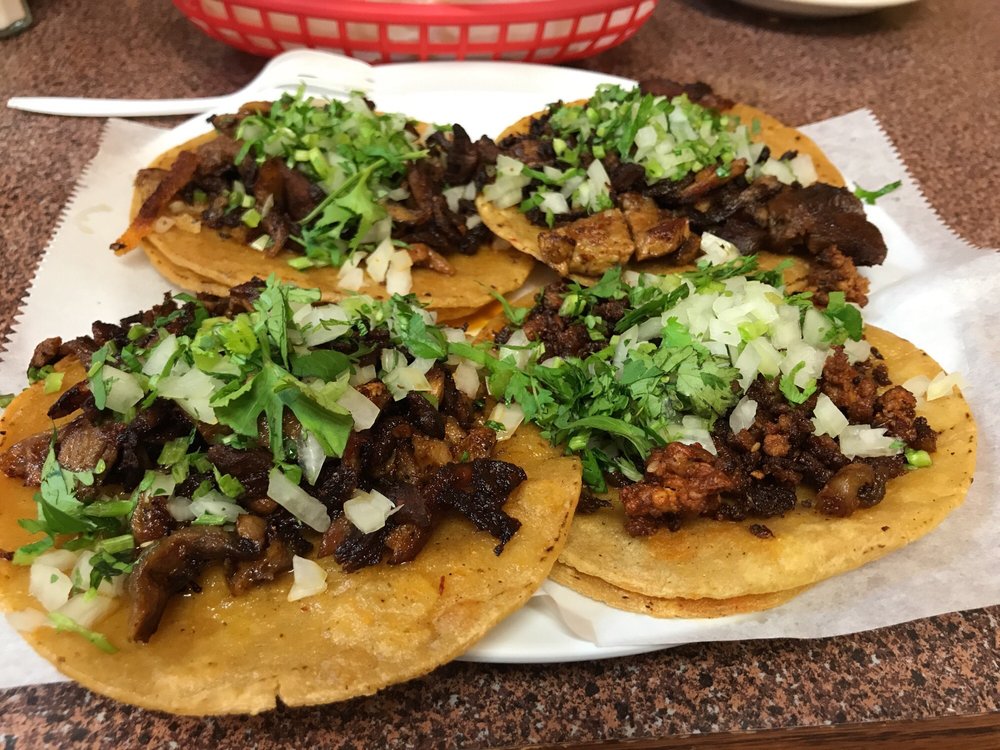 With a menu full of Mexican favorites, this taco place near you in Chicago is a popular spot for authentic Mexican food. Their tacos come with many different filling options, some more unique like goat stew or beef tongue. 
Authentic birria, served with beans, onions, and cilantro with tortillas, is the best option you can get at this West Lawn spot. 
If you're looking for the best el pastor tacos in Chicago, we recommend visiting Zacatacos. Their tacos are served with onions, cilantro or lettuce, tomato, and cheese on a warm tortilla.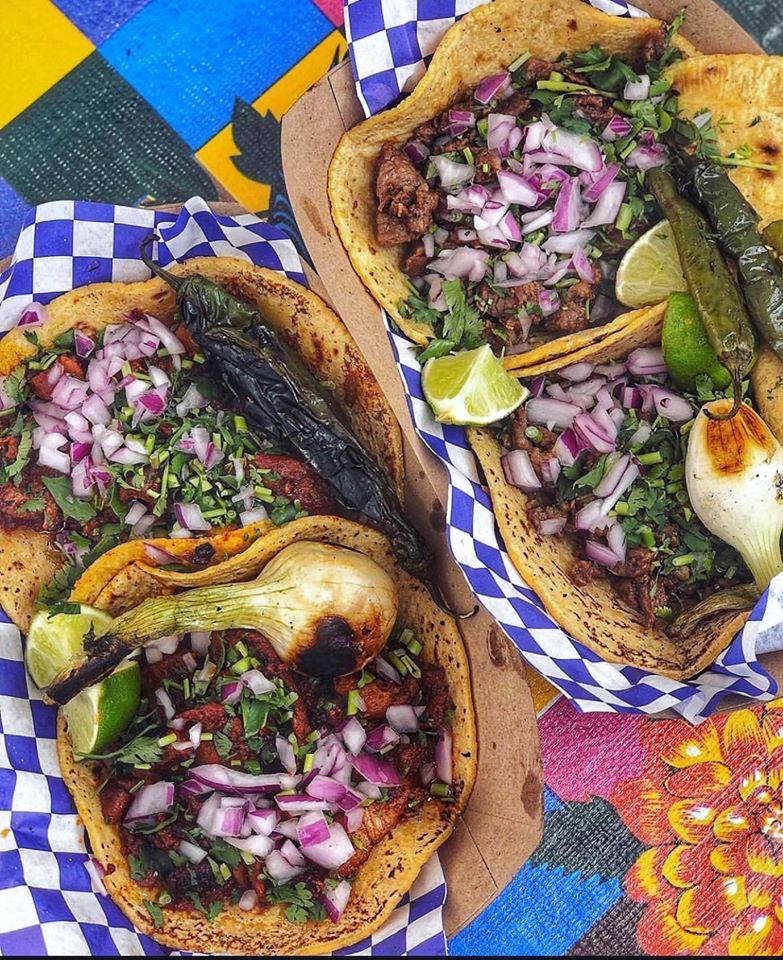 For over 20 years, Rubi's has been serving customers some of the best tacos in Chicago. There is usually a long line for their popular pastor or squash blossom tacos. This taco place is also known for its completely homemade corn tortillas. Owner Basilia Diaz Galindo passed away last year, but her tacos are still going strong. Rest in peace.  
Opened in 1975, the guys at Carnitas Uruapan definitely knows what they're doing when it comes to tacos. Focusing solely on carnitas and the side dishes that compliment it, you will not be disappointed by the food here.
Another goat master, the Birreria Reyes de Ocotlan in Pilsen takes things to a whole new level. Order the Birria de Chivo (Goat) tacos or a plate for a mouthwatering meal at this taco place near you in the city.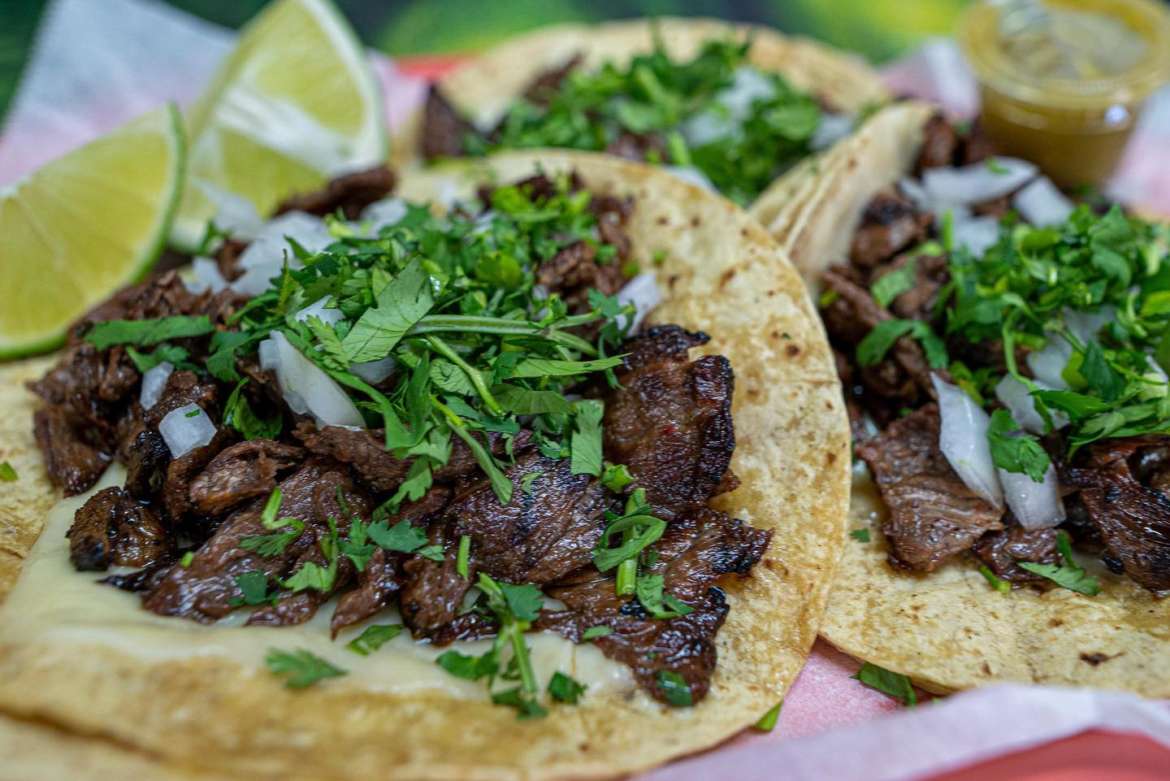 Not only is Carniceria Maribel a fantastic Taqueria, but it's also a liquor store. They have been family-owned and -run since 1990 and are known for their Tacos de Asada. 
This place serves tacos that are authentic, fresh, and completely homemade. Taco Loco of Pilsen serves some of the best tacos in Chicago that can be customized to your tastes. This taco place allows customers to add any topping of their choice.
One of the newer restaurants on this list, Senoritas Cantina is serving chicken in mole poblano and albondigas al adobo. Even with some unique dishes they still have a focus on their assortment of tacos, from barbacoa to duck carnitas.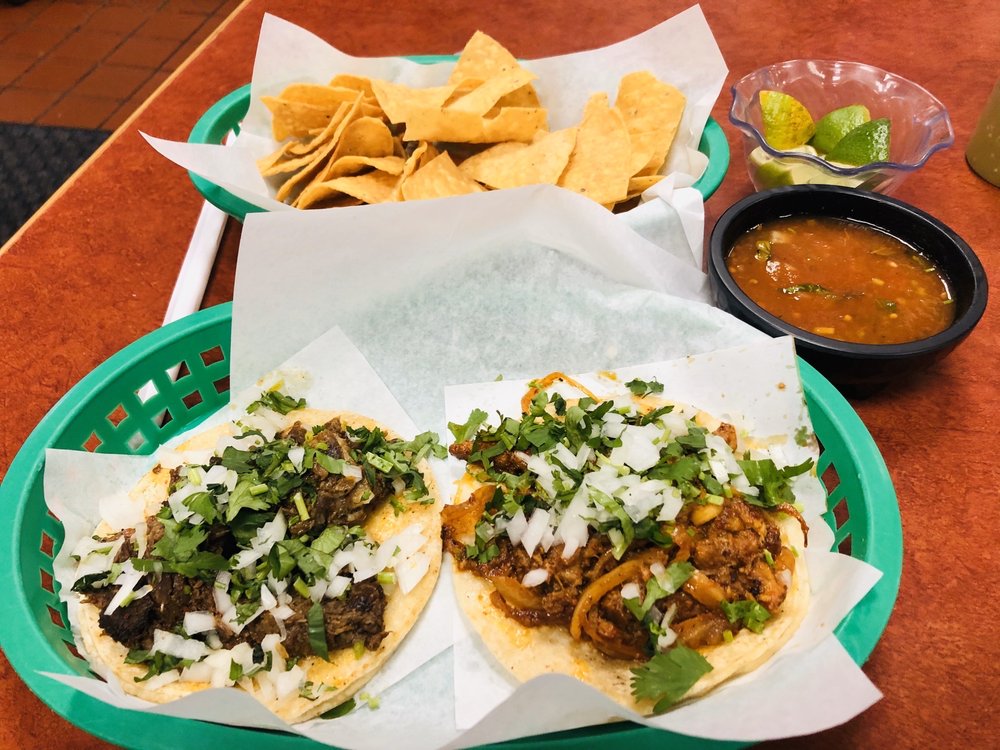 Taqueria Los Comales | Marshall Square | Pilsen | West Lawn | Logan Square
Taqueria Los Comales boasts about their tacos and how they make for an extremely unique and delicious experience. Some Chicago residents believe the Al Pastor taco with grilled onions and Adobo marinade is the best taco in Chicago.
Raymond's Tacos | Heart of Chicago | Little Village | Logan Square
Open for breakfast, lunch, and dinner, Raymond's Tacos are a staple in the Pilsen neighborhood. They stuff their tacos to the brim with meat and filling and customers can't seem to get enough. 
El Faro | Little Village
This taco place near you in Chicago includes cheap pricing and vegetarian options. This restaurant offers soy and tofu options, as well as Chile Relleno, but you can also get traditional favorites like Carne Asada and Al Pastor for some delicious grub.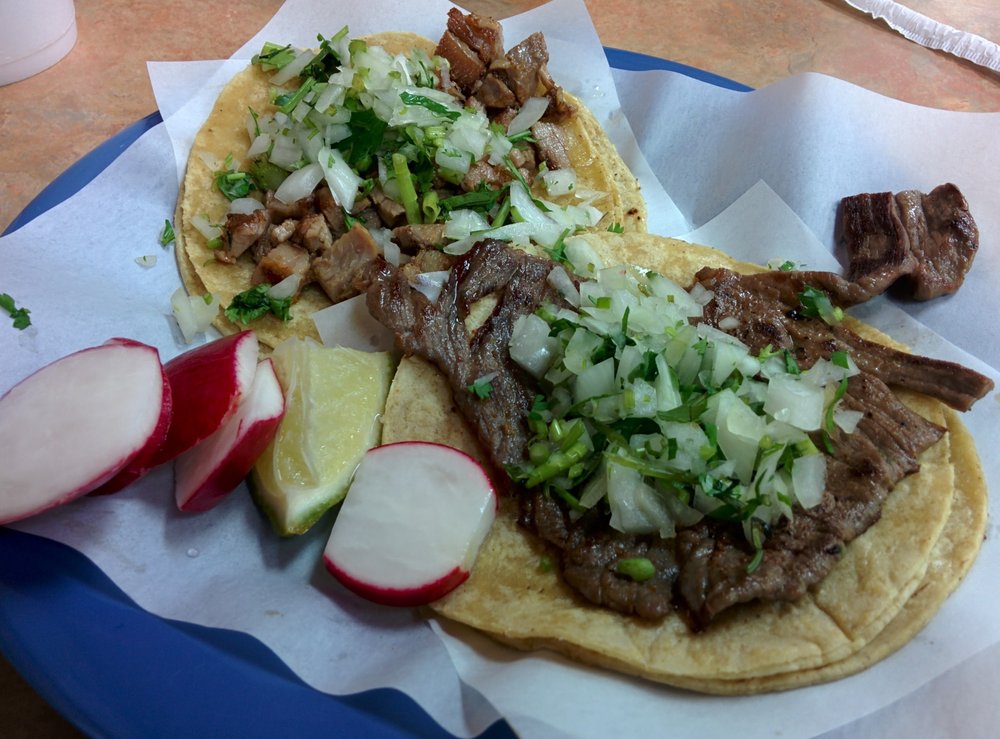 Taqueria Los Gallos | Brighton Park | Little Village | Midway
Most well-known for their Carné en su Jugo soup, which has been featured on national television, the Taqueria Los Gallos has a few locations where you can order this delectable dish.  
Rounding out the list is Taqueria Los Barrilitos, known most for their tacos al pastor. The perfectly seasoned meat and delicious house-made toppings make this one of the best taco spots in Chicago. 
Paco's Tacos | Englewood | Brighton Park | West Lawn
Three tacos for less than $5? Now that's a deal. We recommend the chicharrón, which is just $1.85 per taco, and absolutely amazing.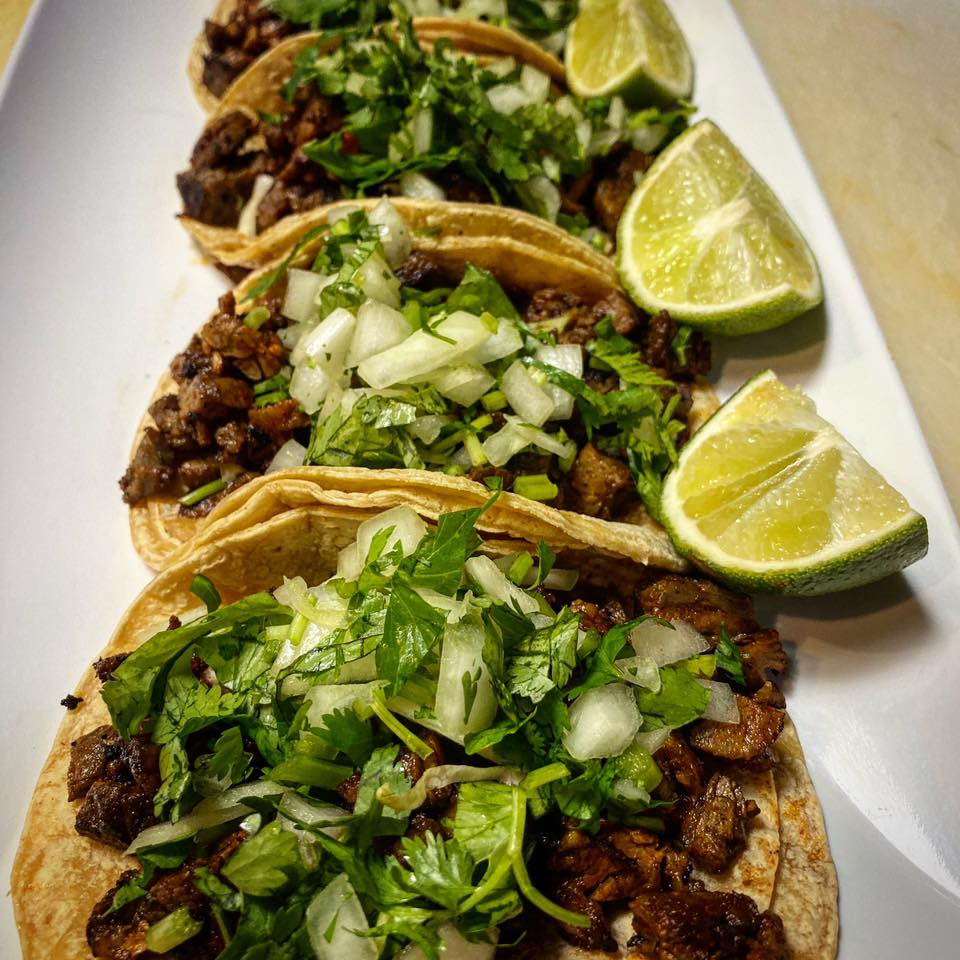 Anyone who frequents this grocery store knows the adjacent taqueria is THE BOMB. Selling freshly made salsas, tacos, and burritos, the Martinez Supermarket isn't one you skip over easily. 
Not your typical taco place, Qsazon blends a bunch of sweet and spicy flavoring into their tortas menu by adding ingredients like pineapple, jalapenos, bacon, and ham.  
JUST TACOS. But some of the best in Back of the Yards. Find this little taco spot at the back of the supermarket, and make sure to order more than one. You're gonna want 'em.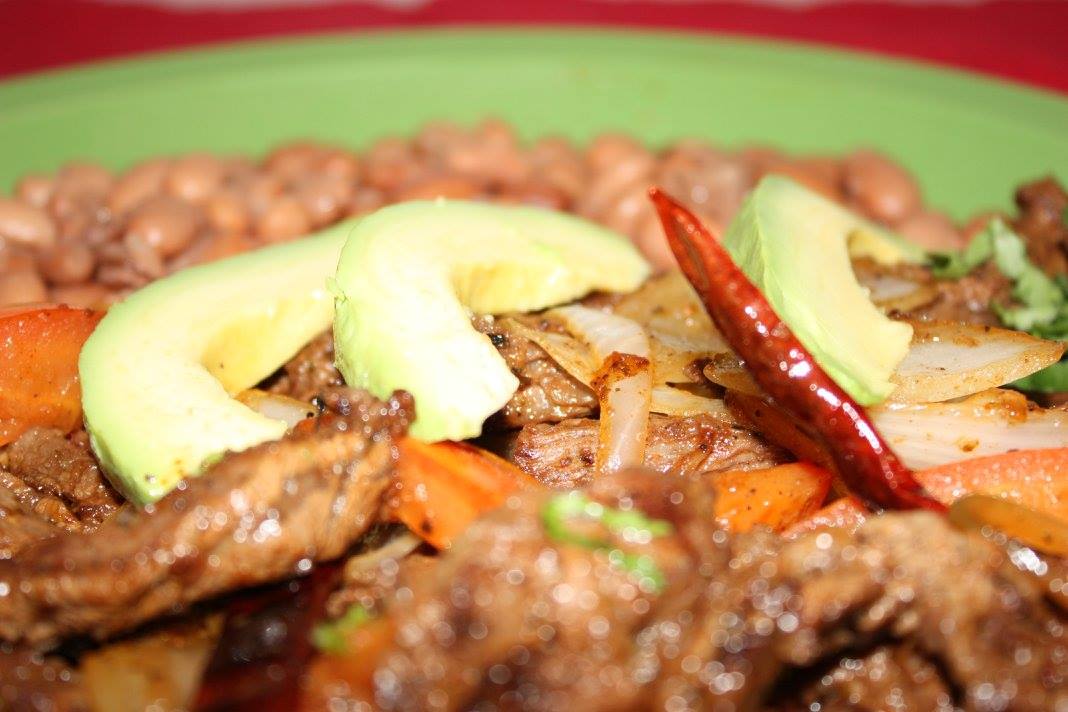 Offering far more than its namesake implies, this taco place near you is a long-standing institution with a BYOB policy and to-die-for Mexican delicacies. 
Shrimp tacos are usually a hit or miss, but not here. Even if you're usually a red meat fan, take a stab at the shrimp or even the fish tacos here. You won't be disappointed. 
Carniceria Guanajuato | Belmont Central | Cragin | Avondale | Wicker Park
Make a beeline to the back of the grocery store and order off their straight-forward menu of tacos, burritos, and tortas.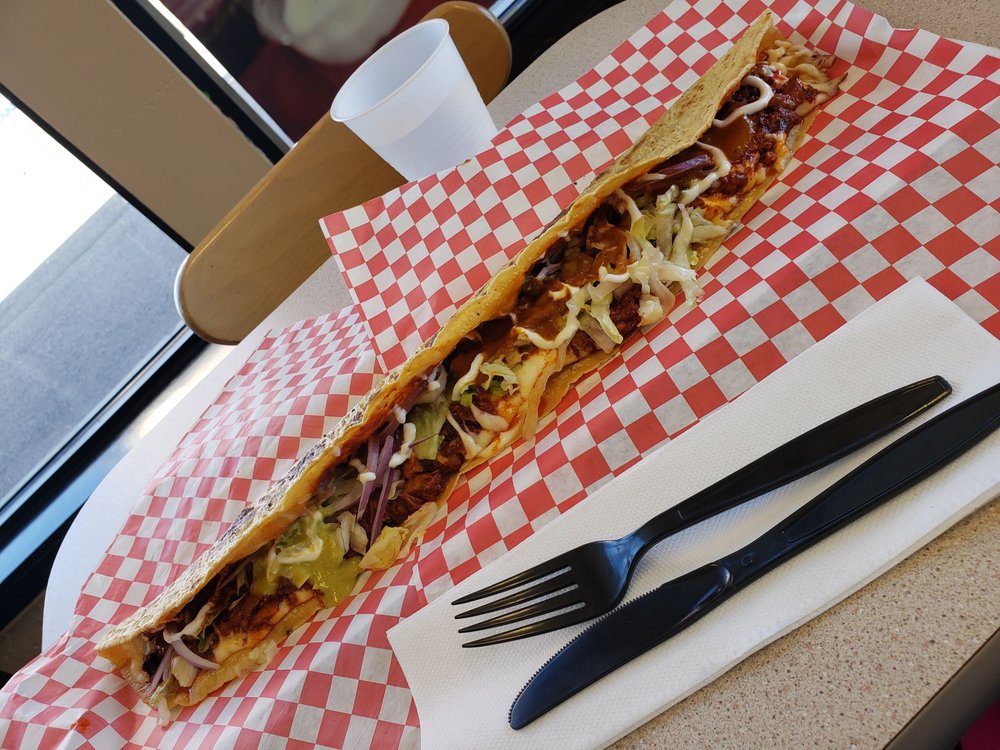 They're not kidding. You can order a quesadilla the size of your face (20 inches, to be exact) at this taco place. 'Nuff said.  
If you're absolutely craving the best tacos in Chicago,  this place is an easy stop off the Dan Ryan at the 18th Street exit. Don Pedro Carnitas carts in tons of fresh steak, pork, and chicken on a daily basis along with meat you can purchase by the pound or stuff into a mouthwatering taco.
See your favorite taco place in Chicago on the map? Have a die-hard favorite place that you wish would've made the cut? We're always interested in learning about new places. So share your thoughts below!
At UrbanMatter, U Matter. And we think this matters.
Tell us what you think matters in your neighborhood and what we should write about next in the comments below!
READ MORE LIKE THIS
DOWNLOAD THE URBANMATTER APP
FIND PARKING