Trends come and go, but out of all the killer fads 2017 brought us, our favorite was probably the barrage of themed bars, lounges, and restaurants that popped-up around Chicago.
Yes, the pop-up trend took the city's dining scene by storm, and what better way to end the year than to reflect on a specific few that brought us so much joy and nostalgia throughout the year?
Here are the 4 coolest pop-up bars we went to in 2017.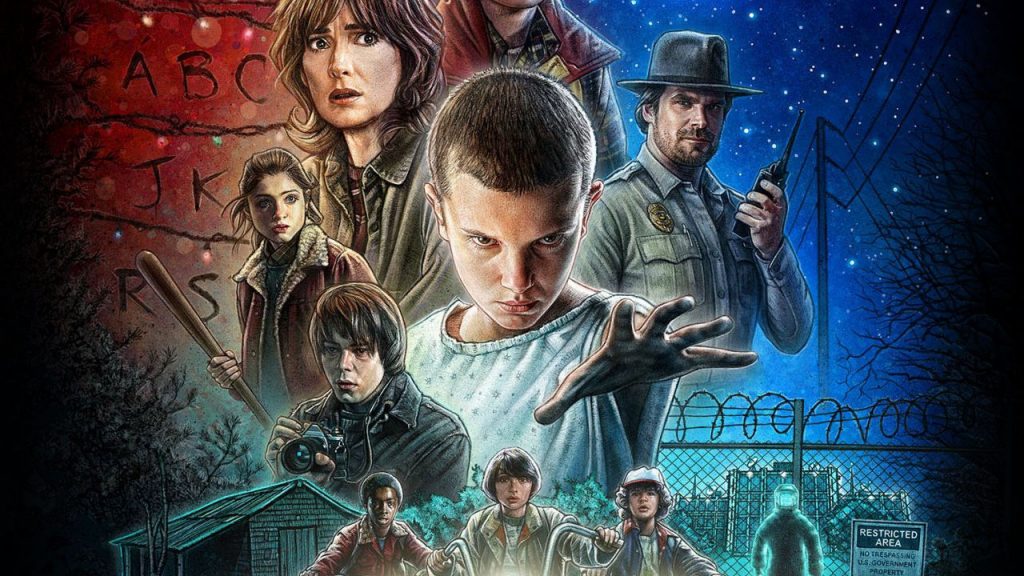 Obviously we had to mention the most popular pop-up of the year. The Stranger Things Pop-up was located in Logan Square and featured authentic props from the popular Netflix show and hour-long lines as a result. The visual art, signs, and flickering lights made the six week long pop-up a huge success.
Plus, the letter that Netflix sent Emporium in return was totally hilarious.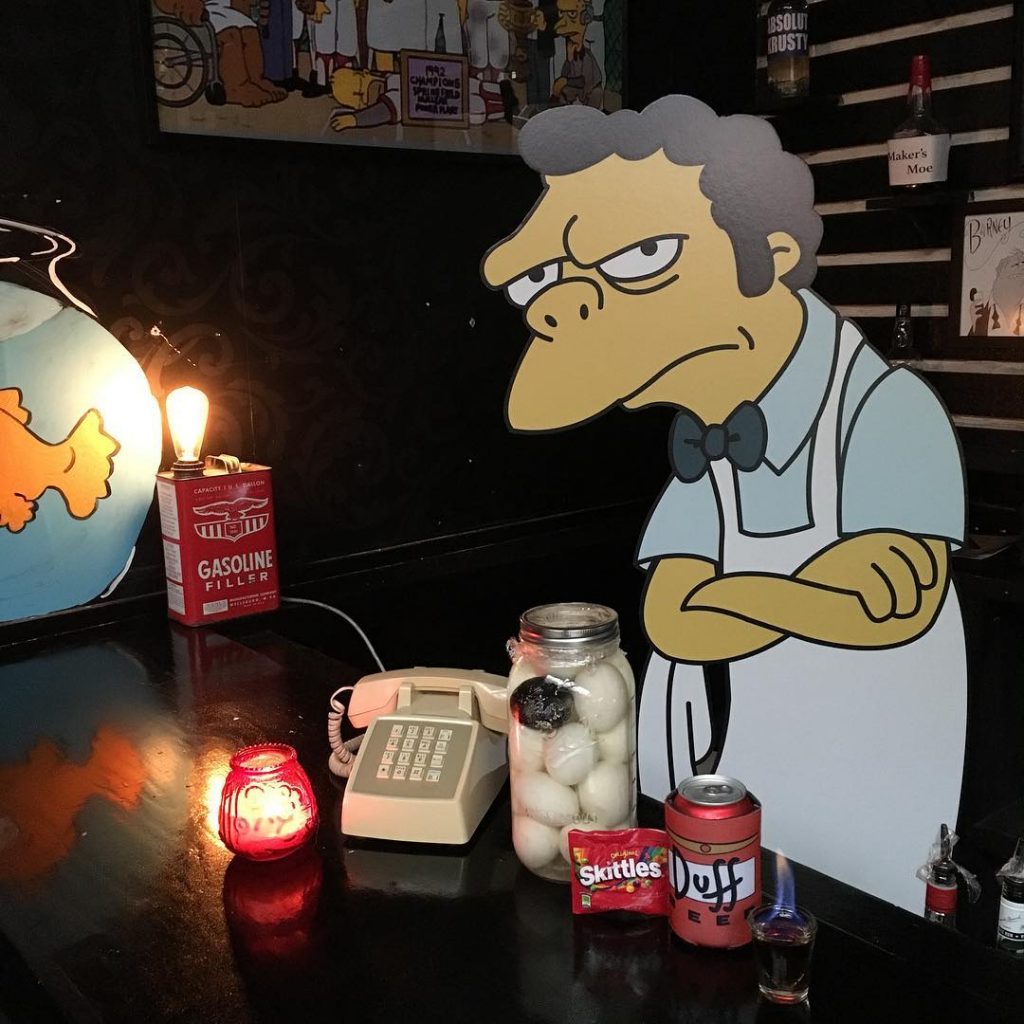 A round of Duff on me, y'all!
Replay Lincoln Park transformed into one of television's most iconic bars, Moe's Tavern, just in time for Halloween and, unsurprisingly, management was overwhelmed by the bars popularity.
"I knew it would be busy. I knew it would be popular. But I had no idea it would be this popular," said manager, Sean Adamson. 
Don't worry Sean, we knew.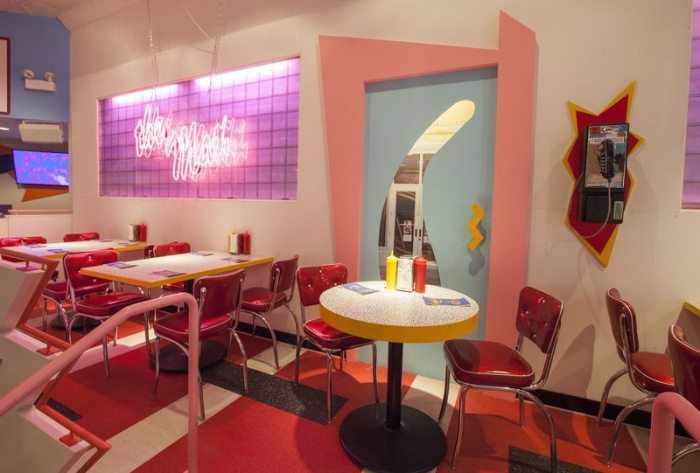 Okay…so technically the Saved By The Max pop-up opened in June 2016, but it was so popular that they kept it around for Chicagoans to enjoy for a year. The Max served more than 20,000 Bayside burgers and brought nostalgia overload to thousands of people until June of 2017. The team enlisted a few of the show's actors to help promote the popular pop-up: Ed Alonzo posted about The Max on social media for the opening and said that it was extremely authentic and even better than his old workplace.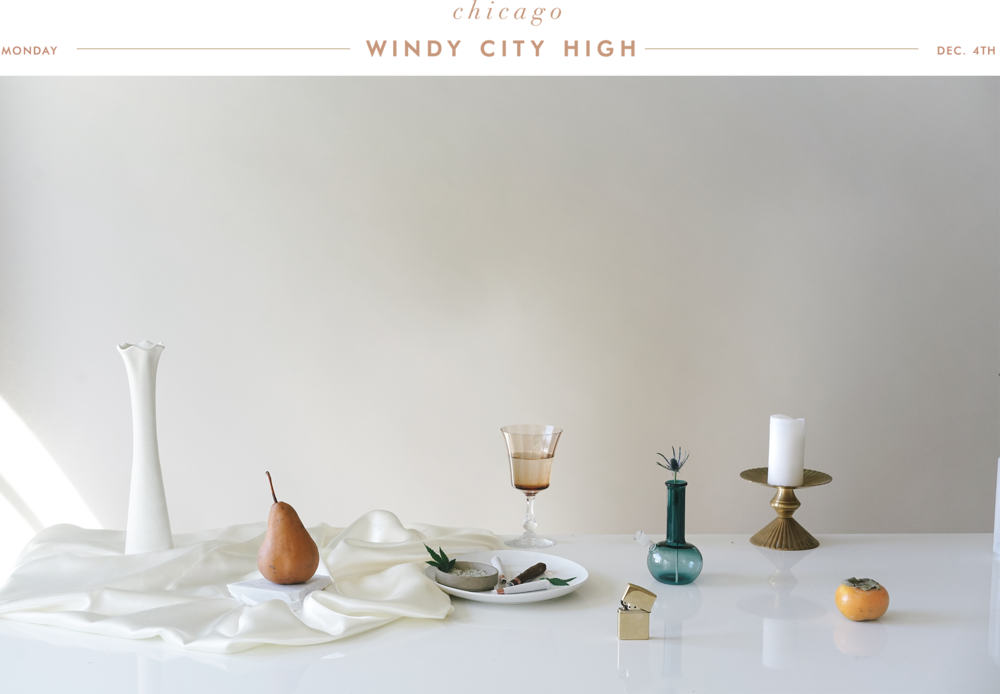 On December 4th, Herbal Notes –a California event company that hosts parties to educate diners on marijuana- brought an elegant culinary experience to Chicago that featured cannabis. The pop-up tickets were $125 and included a six-course meal cooked by Mendoza and Espinoza, cannabis cocktails and Big Mich Micheladas. Attendees took home a kit packed with weed-infused sauces and oils.
We know what you're thinking…..isn't marijuana still illegal in Illinois? Yes, but the brand moved forward with the pop-up anyways.
Love pop-ups? Check out some awesome upcoming holiday themed pop-ups here.
Featured Image Credit: Stranger Things Facebook