Look, everyone knows that Halloween is all about showing off your mad costume skillz. And although you're guaranted have plenty of competition from the human participants at your local costume contest this year, it turns out that some Chicago bars are looking to get in on the action as well.
Here are 5 bars dressing up for Halloween in Chicago.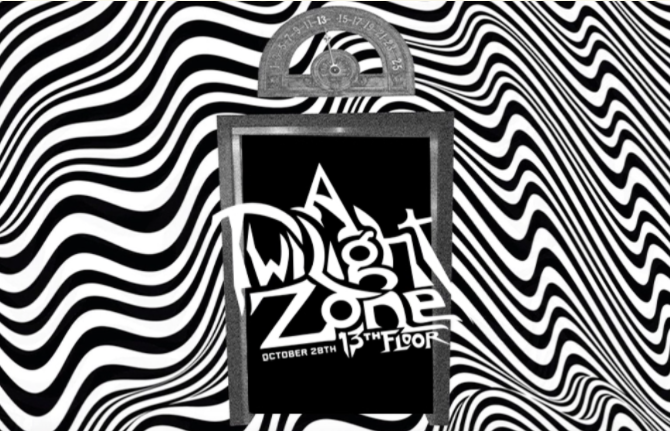 The Costume: The Twilight Zone
The Chicago Athletic Association is no stranger to throwing a bomb Halloween bash. For years now this Chicago haunt has been putting on some of the best – and spookiest – themed parties on the block, and this year is no exception.
As part of the CAA's Haunted Tower event, the thirteenth floor of this veritable skyscraper of horror will transform into a space straight out of the vintage TV show – complete with creepy cocktails, an "intergalactic space travel" style and plenty of old school glam to go around. Someone call Rod Serling.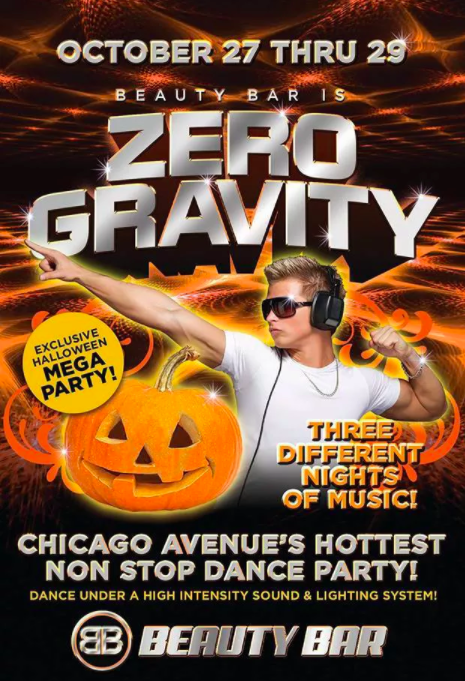 The Costume: An Unnamed, Underage Bar From the Suburbs (aka Zero Gravity)
Beauty Bar truly upped their Halloween game this year when they announced they were dressing up as the now defunct, teenage dance club Zero Gravity. To the dismay of underage kids everywhere, the iconic 18+ joint closed it's doors just last year, giving Beauty Bar the perfect opportunity to pay homage to this Naperville institution. Truly terrifying, imho.
In a not-at-all-funny (re: hilarious) turn of events, the actual owners of Zero Gravity vaguely threatened legal action against Beauty Bar for besmirching their good name over Facebook, and thus they were forced to rename their event after an ambiguous, suburban underage bar instead. Shame.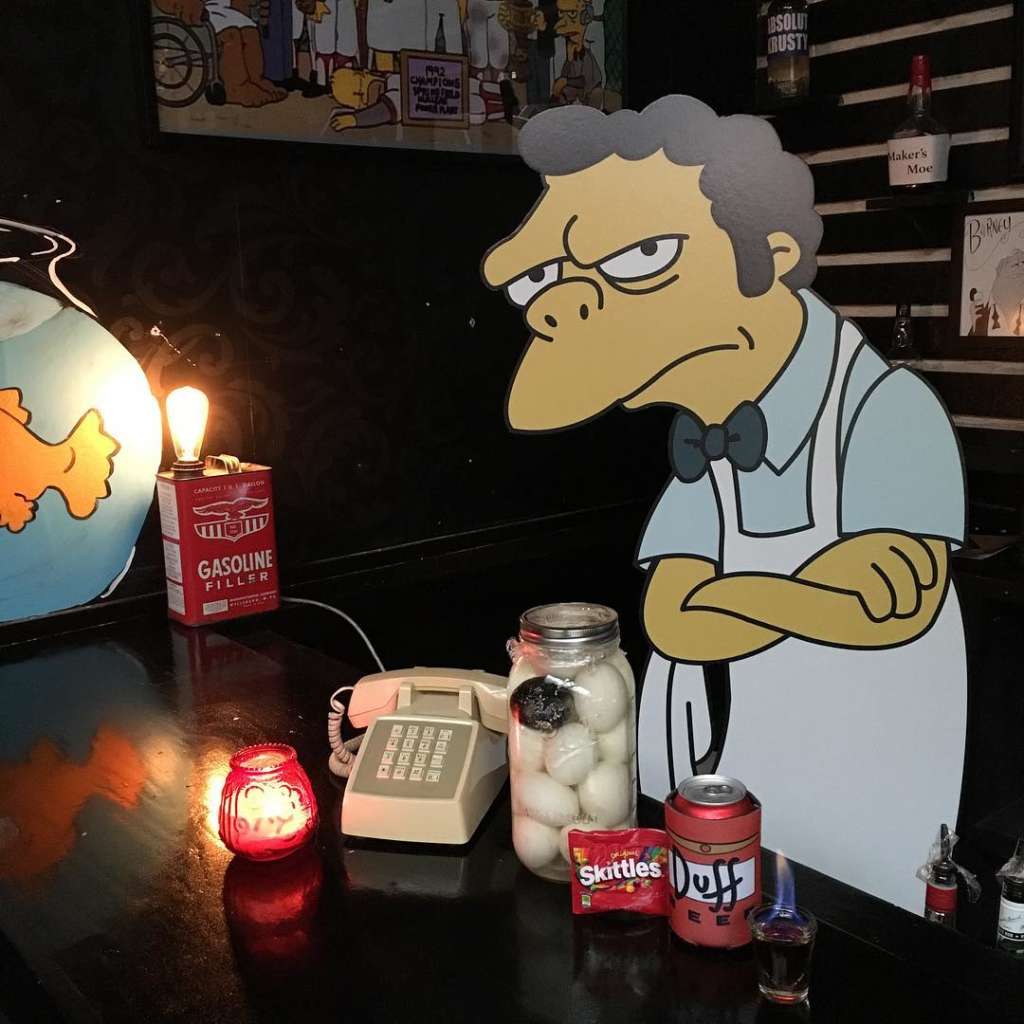 The Costume: Moe's Tavern (from The Simpson's)
For a limited time this October and November, Replay in Lincoln Park has transformed into Moe's – the downtrodden cartoon bar from The Simpson's. And boy, are they going all out.
From the art plastering the walls to the cans of Duff beer being sold behind the bar, Replay has truly become Moe's. Be sure to swing by amidst your Halloween celebrations to catch a glimpse of this testament to a TV classic.

The Costume: was TGI Friday's, now wtfMONEYGUN
For two nights only, Chicago's MONEYGUN was planning on becoming your friendly, neighborhood TGIF, complete with loaded potato skins, red suspenders, a chipper attitude and, yes, "whack" Daniel's chicken. However, after the real TGIF sent them a stern-yet-hilarious cease and desist letter complete with an amazing swag bag, the bar and restaurant combo has settled on celebrating by "wearing the flair" sent to them by the popular chain.
In a statement to UrbanMatter, MONEYGUN partner Will Duncan made the situation clear:
"When we found out we might not be able to dress up as our hero for Halloween, we were devastated. Luckily the lawyers explained there are just a few things we really can't say. So put it this way: there's a certain bar we all love, you know the one… 'it feels like it's the end of the week all the time in there' and they got super killer, super premium mudslides, for reals. We changed the name of our party to wtfMONEYGUN (Wear the Flair MONEYGUN), which beat out other names we considered such as pjwngsiMONEYGUN (Praise Jehovah We're Not Getting Sued it's MONEYGUN). The party is on. We hope all the good people of Chicago will get down here now through Halloween for some kick-ass appe-teasers and premium 'slides 'n 'tinis. We'll be wearing our flair, will you?!"
All we can say is thank God there will still be mudslides.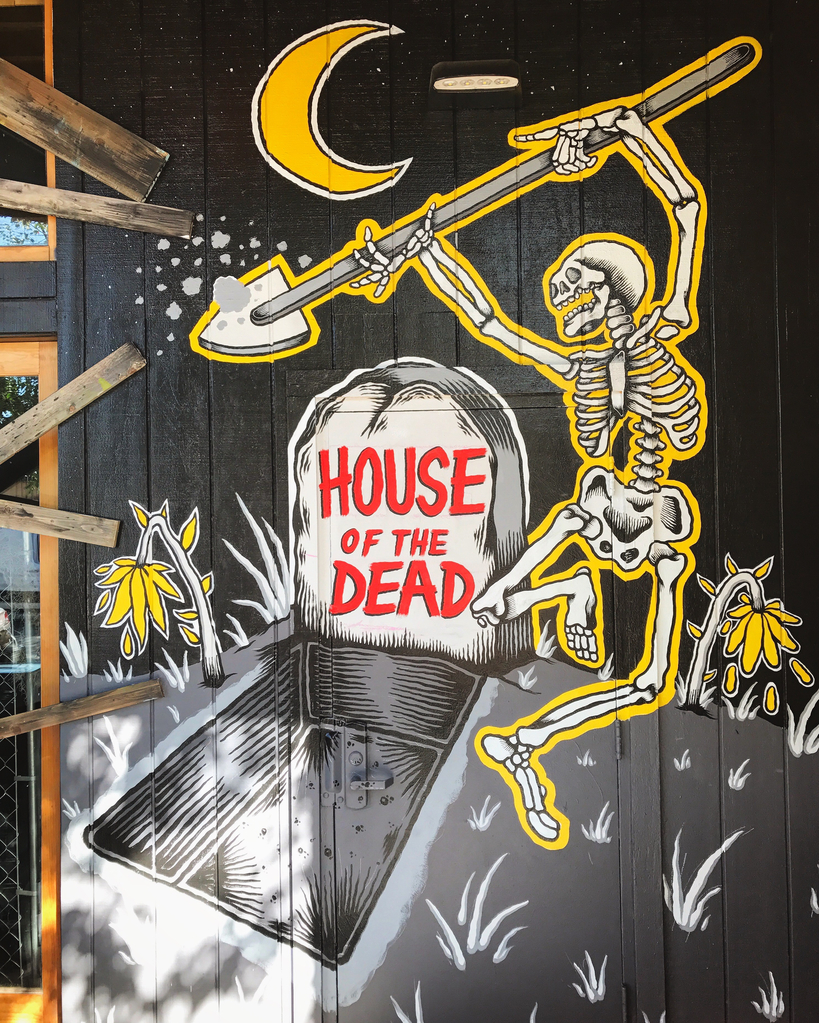 The Costume: House of the Dead
Right off the heels of their incredibly successful and utterly hysterical Stranger Things pop-up, Emporium Logan Square is at it again with a haunted house themed blow out. Geared specifically to horror fans, this absolute maze of a bar will feature throwbacks to all your favorite flicks, including mixed drinks dedicated to both Candyman and Camp Crystal Lake and taps named after nearly every scary movie imaginable.
Now that's what I call a costume.
Haunted bars not your thing? Don't worry, we're not judging you (too much). Head to our Ultimate Halloween Guide for info on other spooky Halloween events this year!