Yup, it's exactly what it sounds like – a cannabis based pop-up restaurant is opening shop in Chicago on December 4th.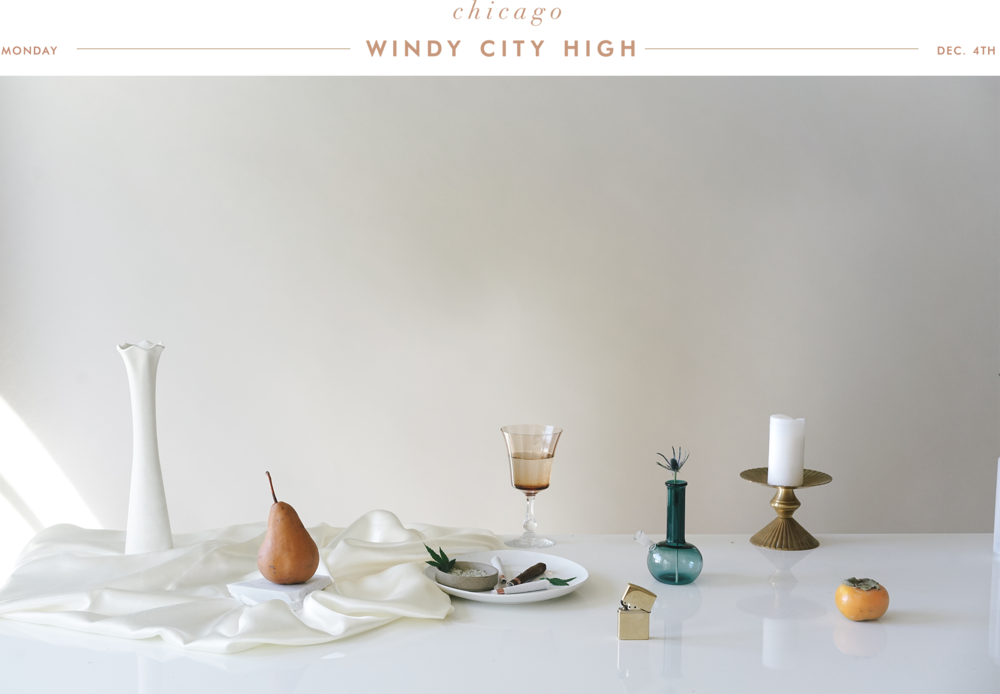 The supper club – cheekily dubbed Windy City High – is an offshoot of California-based brand Herbal Notes, an experiential platform determined to restructure the conversation surrounding marijuana in America.
Hoping to break from the dirty-bong-water stereotype that is stoner culture, owner Manny Mendoza is teaming up with rock-star Chicago chefs Lobo Rey and Daniel Espinoza to deliver diners with an 6-course, upscale, cannabis-infused meal. In addition to the food itself, the $125 ticket will get each dinner guest some lively debate, a weed-based drink and a take-home bag of high-end edibles, for good measure.
The goal? To create a safe space in which we can curate meaningful dialogue about health, legalization and civic responsibility in new-weed culture
Though not strictly legal, Mendoza has already gotten over 40 requests from Chicago marijuana enthusiasts. Priority will be given to those who hold authorized medical cards, of course.
And while I can't in good conscious tell you where Windy City High is going down, I can say that if the pop-up goes on without a hitch, Mendoza definitely has plans to hit up Chicago again soon, so stay tuned.
Featured Image Credit: Herbal Notes