These Are the Best Tattoo Shops in Chicago
When it comes to getting a tattoo, it's sometimes hit or miss, depending on which tattoo shop in Chicago you hit up and the artist you choose. I've heard some pretty terrible horror stories of people going to bad tattoo shops and ending up with misspelled words or blotchy ink staining their bodies forever (no ragrats, amirite?). But Chicago tattoo artists? They the shit. 
If you want to get it right on the first try, here are the best tattoo artists in Chicago that are worth paying all that cash for some really good ink.
You won't find an artist as delicate as this woman can be with extreme detail. Flowers, animals, and geometric patterns seem to be her specialty, so why not combine them all into one for your next tattoo and visit Esther for a job well done? She has bounced around Chicago tattoo studios for a while but now does private work by appointment only.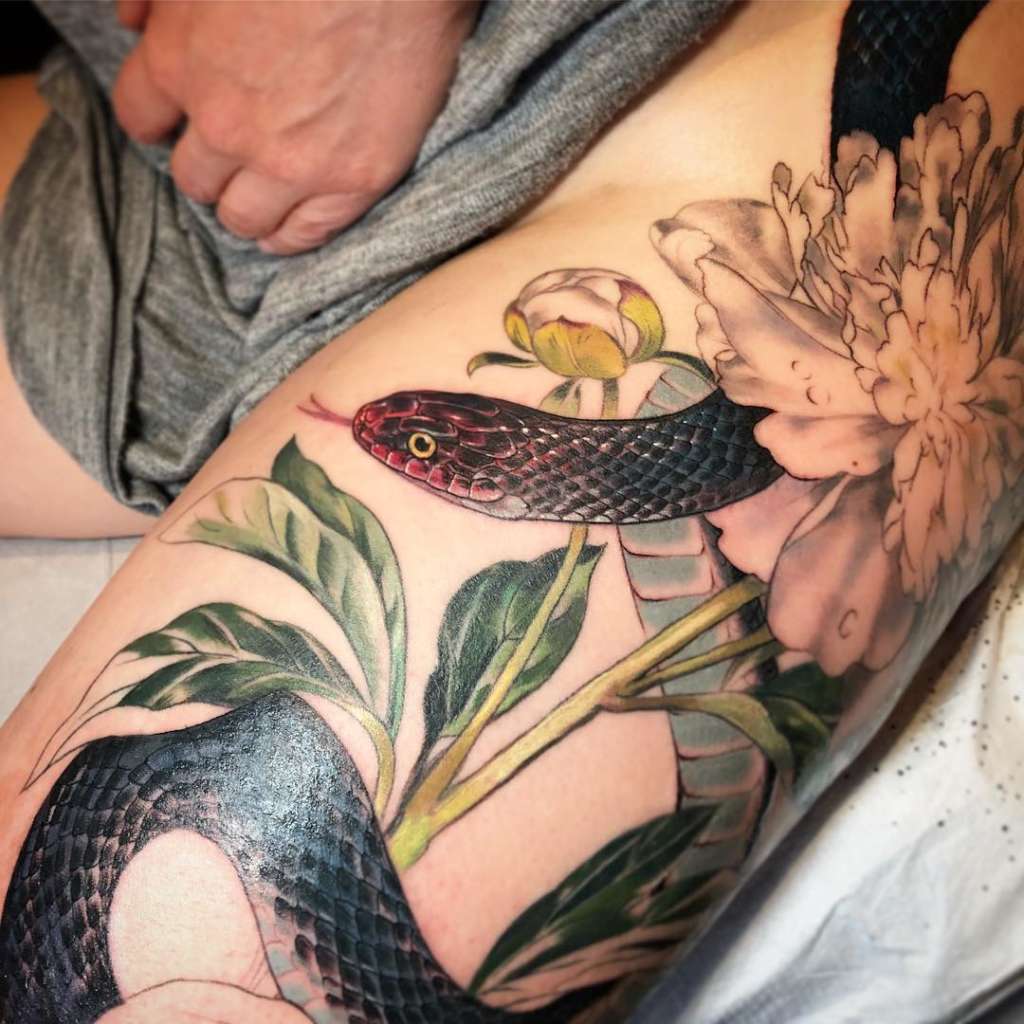 If you're looking for the best tattoo shops in Chicago, you'll have to visit Stephanie Brown at Black Oak Tattoo, but by appointment only. She is a literal paint and canvas artist, but she is also really good at transferring her beautiful scenes onto skin so that they almost still look like watercolor. Just look at the detail on that snake. For a moment, it looks real enough to bite you.
---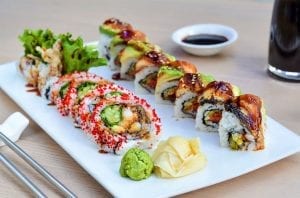 View the Best Sushi Restaurants in Chicago
Finding a place to eat in Chicago can be stressful. Don't worry, our team found the best sushi restaurants in the city to visit with friends
View the Best Sushi Restaurants in Chicago
---
We cannot get over how cool that tattoo looks. One of the best tattoo shops in Chicago to visit is Pioneer Tattoo. Ryan Flaherty is a Chicago tattoo artist that focuses on realism. Ryan has so many amazing photographs of his work on his Instagram that it was hard to choose just one to display. We recommend making him your new fav tattoo guy if you want yours done right.
Related Article: 8 Reasons Chicago is a Better City Than New York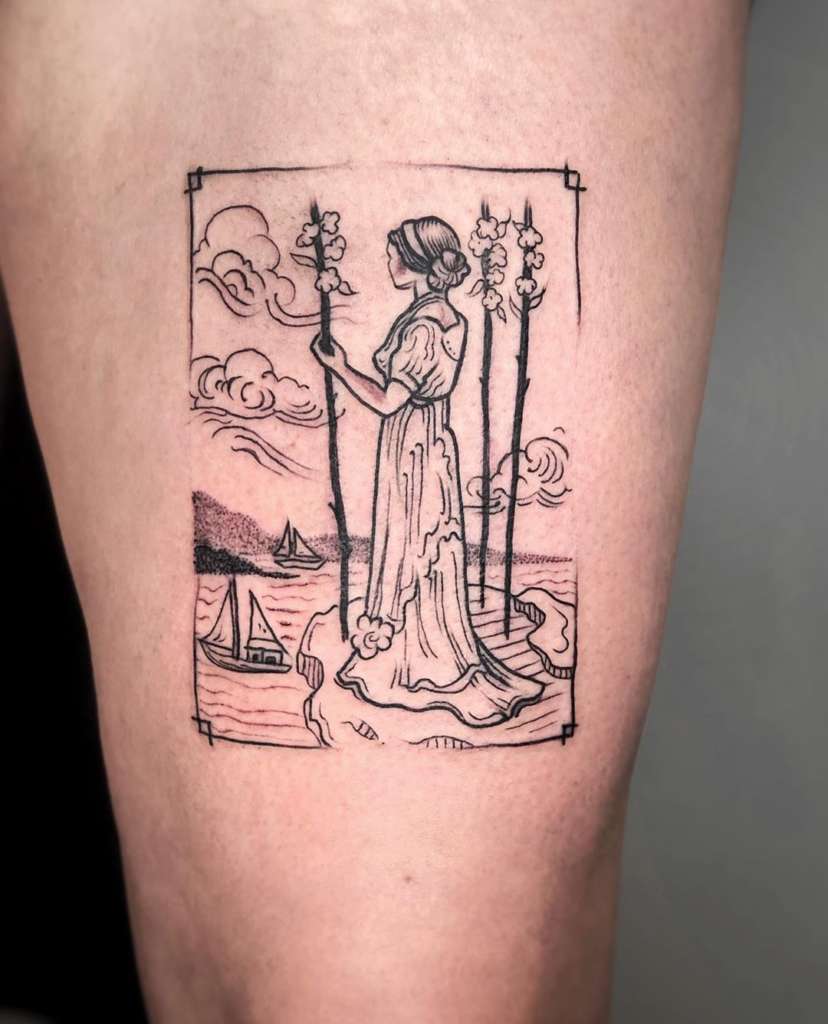 Pretty much every artist that comes through Ash and Ivory is outstanding and unique, in our opinion, but our favorite has to be Molly Emrick. Her work is primarily line-based and entirely ethereal, dabbling in otherworldly themes and dedicating unparalleled attention to detail. Though booking for her custom work is currently closed, Molly posts flash tattoos on her Instagram pretty regularly.
This Chicago tattoo artist has so much variety in her work, we're pretty sure she's unstoppable. From flowers to unique creatures to minimalism, this is one of the best tattoo shops in Chicago to visit. Cassandra Knox is able to give you a unique tattoo that fits your personality. If you're the adventurous type, give her an idea of what you want and we're sure she'll run wild with it.
https://www.instagram.com/p/CAXzYBwFCHu/
If you're looking for a simple yet intricate tattoo, one of the best tattoo shops in Chicago to visit is Good Omen. Landing on Julia's Instagram page just made us smile, as all of her work has a thin layer of humor or happiness. Prominently dabbling in traditional work with animal or botanical themes, Julia opened Good Omen with appointment-only bookings. 
Related Article: 7 Popular Wine Shops in Chicago
Speck specializes in exceptionally unique tattoos and out-of-the-box ideas that you probably won't see anywhere else. If you have a tattoo idea that seems a little strange, and you want the right artist to take a stab at it (and you), hit up Speck, one of the best tattoo artists in Chicago.
---

6 Horrible Outdoor Dining Ideas For the Upcoming Winter Season
We have developed a list of the worst outdoor dining ideas that have been created by residents in Chicago that are looking safe ways to dine at restaurants during the COVID-19 health crisis.
Horrible Winter Outdoor Dining Ideas
---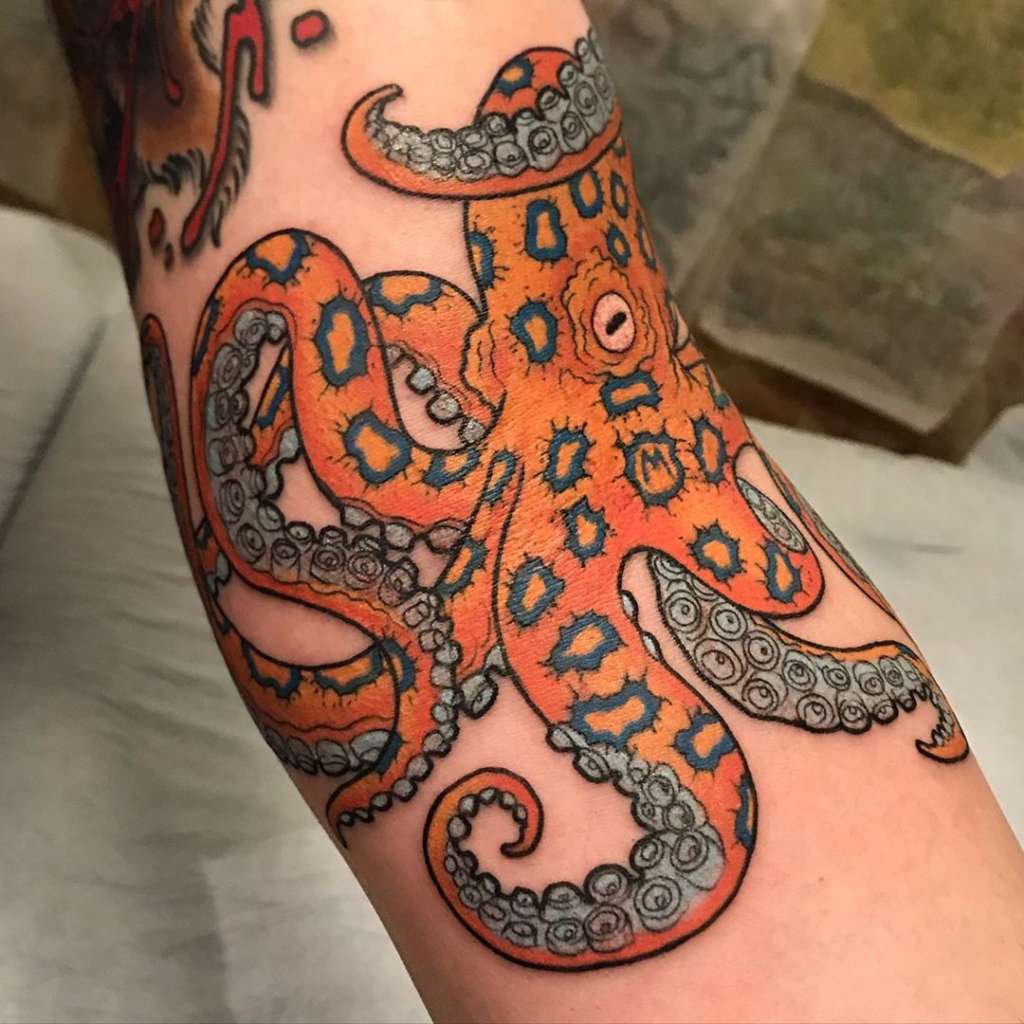 Realism meets intense color in this artist's work. His figures are exceptionally life-like, but he adds vibrant hues to each piece to make it come to life in an almost surreal way. Check him out on Instagram or at Great Lakes Tattoo.
This one caught our eye so quick, we just had to feature Jacob. A stunning artist with immense attention to detail, while also refusing to use color (or at least display it on his page), Jacob is one of the best Chicago tattoo artists and definitely worth visiting at Two Olives.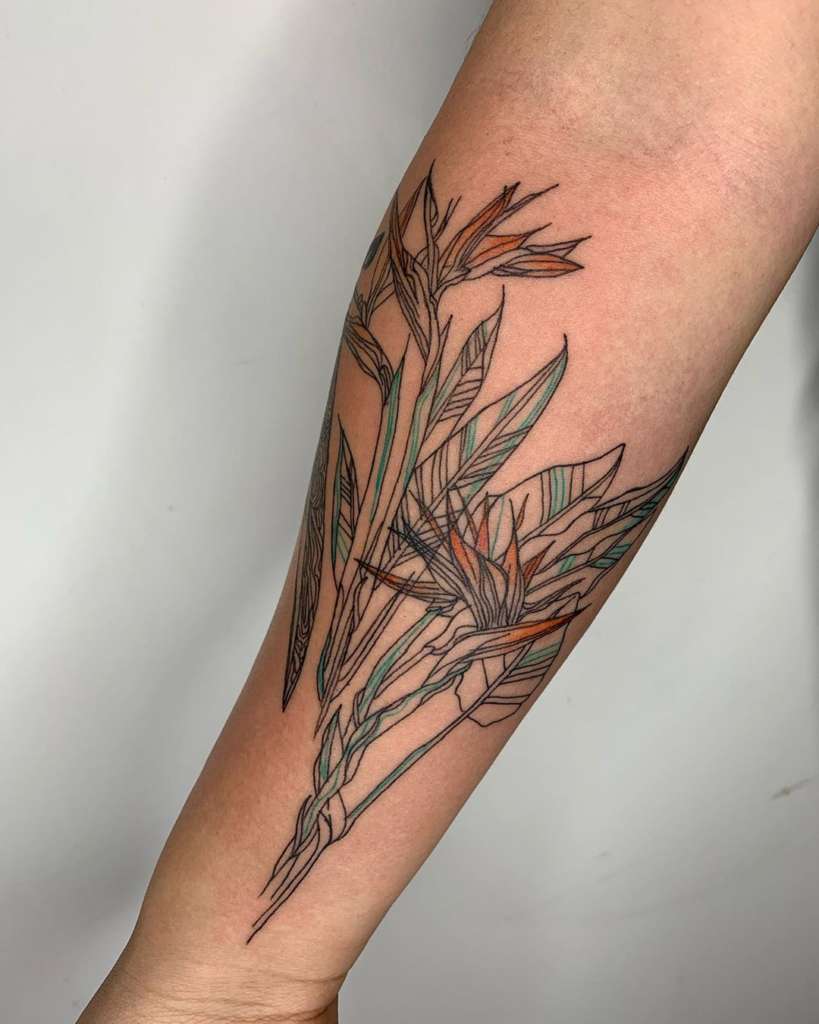 Like a little line work with a dash of color? Keara is your girl. She boasts "permanent markings on impermanent vessels" as her tagline, which just makes us want to head over there right now because life is short and you might as well paint yourself pretty.
This guy's Instagram both broke our hearts and mended it all in one glance. He specializes in tattooing breasts after a mastectomy, specifically with gorgeous, watercolor-style flowers, and the results are absolutely stunning.
Looking for something a little ornamental to fill in your sleeve? Joseph, here, literally does just that: ornamental work. From intricate designs to detailed animals, Joseph's tattooing is undenably ornate, complex, and maybe even mathematical.
---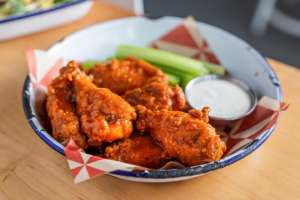 25 Best Places to Get Fried Chicken in Chicago
Are you searching for new restaurants? We have created a list of popular fried chicken restaurants in the city.
View the Best Fried Chicken Restaurants
---
At UrbanMatter, U Matter. And we think this matters.
Tell us what you think matters in your neighborhood and what we should write about next in the comments below!
READ MORE LIKE THIS
DOWNLOAD THE URBANMATTER APP
FIND PARKING