We don't know about you, but May, for us, marks the beginning of a spring/summer filled with fun activities, cultural events, and spontaneous adventures. So, what are the hottest things to do in Chicago this May that you absolutely should not miss out on? Well, get ready for our editor's pick of events, lifestyle trends, new shops to check out, and more!
Treat Yourself to a Cruise Ride
The weather is now perfect for us to get on the water. Luckily, Chicago is never short of cruise experiences! Check the seasonal offerings at City Cruises, or try the brand new rewards program from City Experiences. Care about Mother Earth? Get on a yacht with Chicago Electric Boat Company, which also partners with M3 to bring positive changes to our community.
Sunny days and water slides. They may not rhyme, but they vibe! Well, better grab your floaties, swimsuits, and beach towels, because it's water park season! Raging Waves, the largest water park in Illinois, will kickstart its 2022 season on May 28th. Celebrating 15 years of delivering family fun for all ages, guests will soon be able to experience various attractions including 32 water slides, a wave pool, three kiddie pool areas, relaxing lazy river, 43 private cabanas, and more!
Picnic Under Cherry Blossoms
Cherry blossoms are in full bloom now! There is seriously no better time to picnic under the cherry blossoms than mid/late May in Chicago. So, better add flower watching to your things to do list for this month!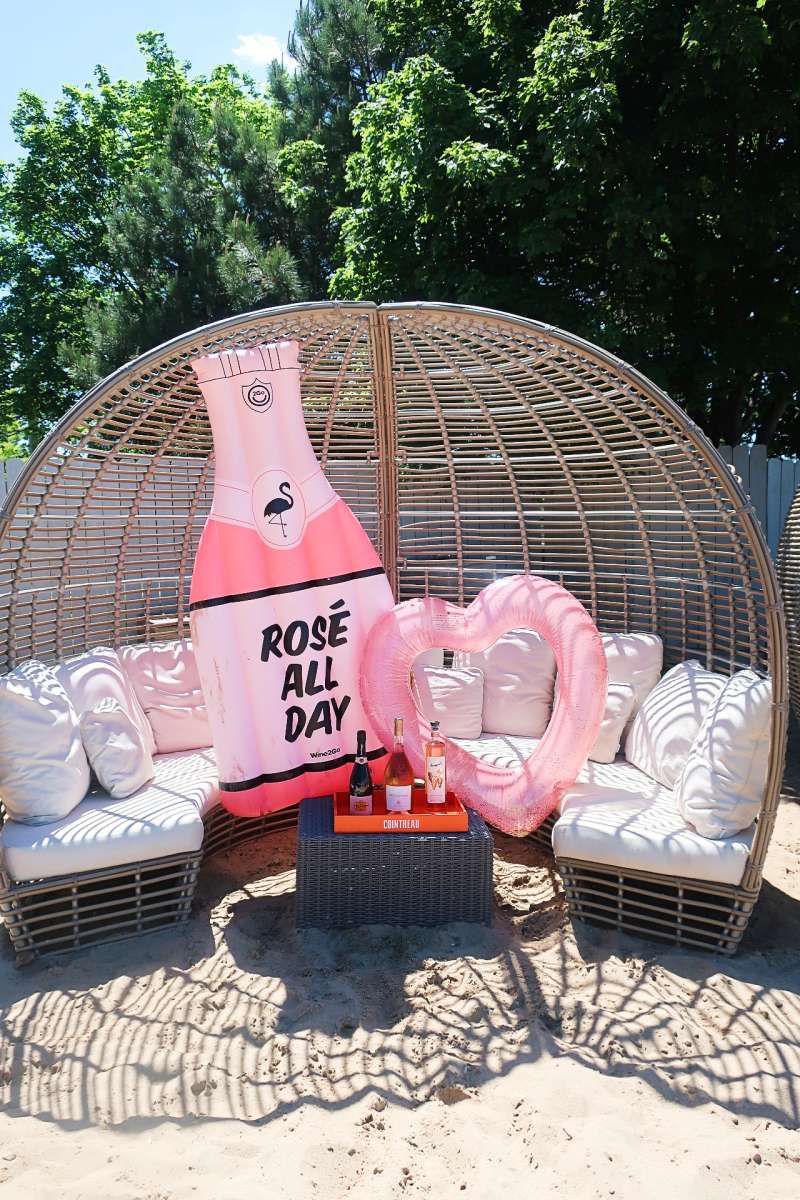 It's here… Yes, you've heard it right. Our favorite summertime pop up, Shore Club, is back again this summer! The wildly popular seasonal restaurant and beach day club will be open from May 21st thru the end of September. With unobstructed views of Lake Michigan and fabulous cocktails, guests are transported to the Mediterranean with an elevated menu filled with fresh eats under the sun!
Your pups want to go out too! From dog-friendly restaurants, patios, to the best dog parks, Chicago is undoubtedly a dog-loving city. So, this May, take your fur babies and go on a date with them. I'm sure they'd super appreciate your time and love. If you don't want to go by yourself, call up a few friends and make it a puppy group date. The furrier the merrier, right?
Ok. We still can't believe how quickly it went from freezing to blazing, but this temperature is starting to get to us. Luckily, the newly opened cafe is here to replace the heatwave with freshness! Switch into chill mode at Matcha Cita with their delicious cold drinks, smoothies, and desserts. And don't forget to post for Instagram in their super cute interior!
Raise your hand if you're a summertime Rosé drinker! After saving Chicagoans throughout the gloomy weather by bringing the summer vibes to town 365 days throughout the year, Summer House is now starting something new and exciting — their own Rosé! Crispy, light, perfect amount of sweet… We fell in love with this bottle of summer freshness right off the bat. Right now, you can only get a taste through in-person dining, but we're really hoping the Summer House Rosé would soon become available in the retail world!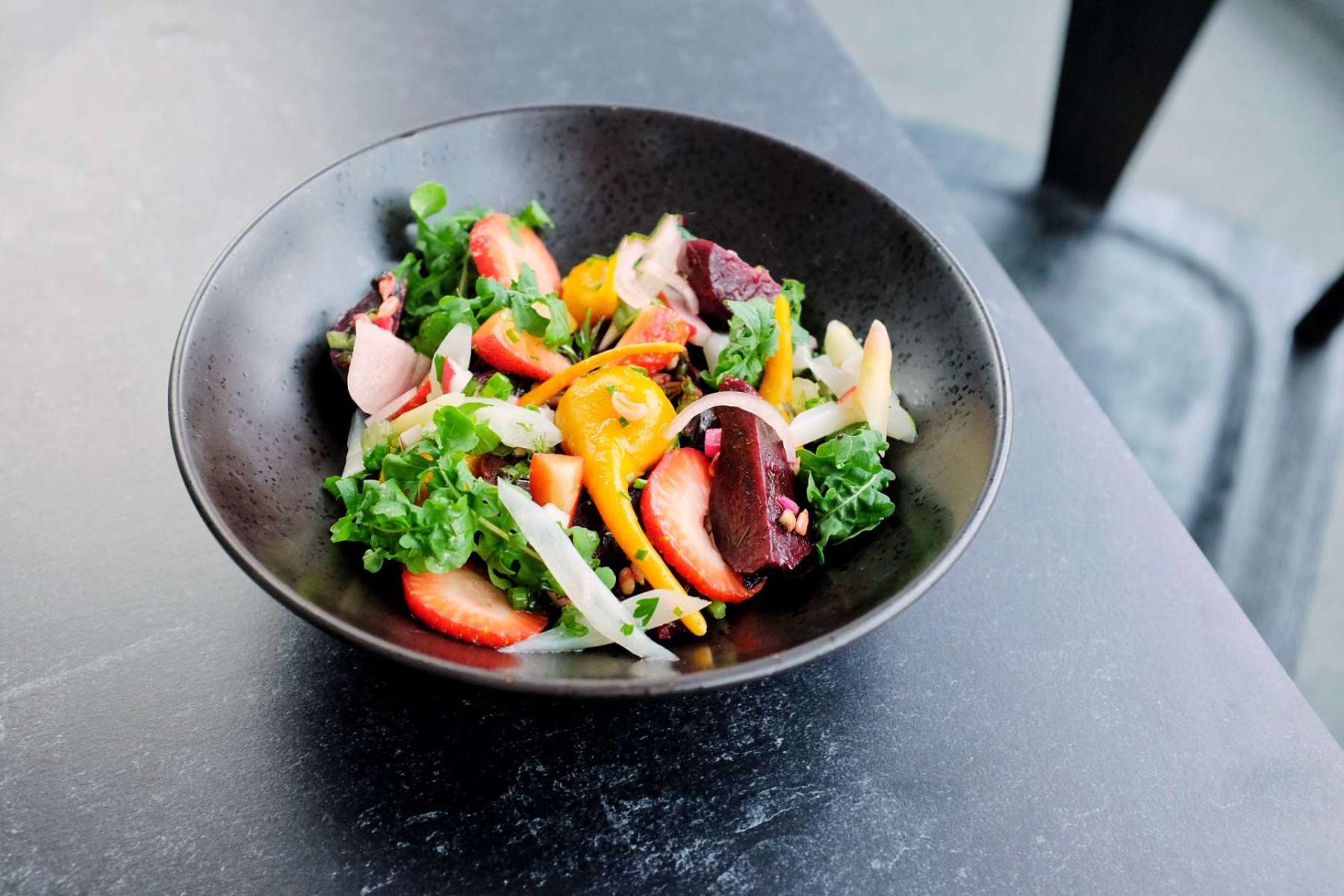 So many good things are returning as our City reopens — one of them being our favorite farm-to-table restaurant, Eden! While originally planned to open mid-May, based on the latest intel will now officially open for breakfast and lunch beginning Monday, June 6, 2022. Dinner service will open late in the month, currently set to June 22nd. As one of the coolest farm-to-table dining concept in Chicago, Eden sources ingredients from local farms and purveyors and spins the freshest items into unforgettable dishes that will surely light up your spring and summer moods.
Chicago's rooftop is something you must try every summer, at least for once. Raised, Morgan on Fulton… you name it. The option is honestly endless especially with new places opening up. And that view you'd get looking over the city will for sure turn any long day into a beautiful one. Just make sure you grab a cardigan or a wrap — even on the hottest days, it could get windy and chilly when you're up high.
TOM remains our favorite remote work day location for a reason. This awesome food hall continues to bring in our favorite restaurants so we really can get everything we want in one spot. This May, Time Out Market has recently added four new vendors: Avli, Big Kids, Evette's, and Lil Amaru. So, if you're feeling that WFH dread, hop on the train and head down to TOM. Personally, I'm in love with the Latin street food at Lil Amaru!
Who doesn't like burgers? From veggie burgers to ones with a foreign cuisine zing to them… Chicago has the most diverse burger collections across town. So, this May, get your foodie personality on and start a burger tasting journey. Let us know where you get your favorite ones, too! Because we're always down to discovering new burgers.
May is AAPI Heritage month, which means cultural events, art exhibitions, and… yes, food! Chicago is never short of Asian fare, so be brave and step out of your comfort zone this May to try some authentic cuisines from AAPI countries. Hey, you might just have found your new favorite restaurant. This year as part of Chicago's AAPI Heritage month celebration, there will be an AAPI restaurant week where iconic Asian-Pacific restaurants across town come together to sway you off your feet with unique AAPI foods.
Loverboy Meet n' Greet at Mariano's Lakeshore East
Join Mariano's for a meet 'n greet, tasting event with Carl Radke From Summer House and LoverBoy! If you're looking for something fun and delicious to do, check out what's happening at Mariano's. On Thursday, May 19th, Mariano's Lakeshore East is hosting a tasting event with the mastermind behind Summer House, bringing you a night full of delicious treats and fun conversations. Tickets are available via Eventbrite.
https://www.instagram.com/p/CcYcXULuvX5/
Check out the "Reflection" Exhibition
Local fine artist and sculptor René Romero Schuler is opening her next exhibition, "Reflection," at Chicago's Zolla/Lieberman Gallery beginning Friday, May 20 (through July 30). The gallery will showcase Schuler's signature figurine artwork, which is equal parts self-portraiture and depictions of the ranging emotions she's experienced following a challenging childhood. Schuler's paintings and sculptures are purposely semi-abstract and textured, rendering them open to interpretation by the viewer.
The Museum of Contemporary Art Chicago never fails to impress. This May, check out the newly opened exhibition Forothermore, featuring Chicago artist Nick Cave. Nick Cave: Forothermore is an ode to individuals who have lived their lives as "others" — the outcasts due to different reasons. May it be racism, homophobia, or other forms of bigotry, Forothermore is a celebration of how creativity and art has and will continue to shape a better future.
Stroll Down State St.
Chicago's coolest block party is back! Sundays on State, voted the "Best New Event of the Year" by Time Out Chicago in 2021, happens on selected Sundays thru the summer. State Street will close to traffic with an expanded footprint from Lake to Monroe and transform into an open street full of surprises. Neighbors from every Chicago community and beyond will once again unite for this free, interactive block party, while safely enjoying art, culture, active recreation, shopping, food, drinks, and local attractions.
Festivals are back, and we're all ready to get outside for a day of music. Grab your picnic chairs, blankets, and your favorite seltzer pack, because it's time to have some fun under the blue sky! There are also outdoor art fairs and street fairs happening throughout summer. The possibilities are truly endless!
The beloved Chocolate Festival will return to the historic streets and parkways of downtown Long Grove for the first time in three years, May 20 to 22. After a long pandemic hiatus, organizers of this season's Chocolate Fest are stepping things up with three days of live music, family activities, chocolate vendors, and chocolate experiences!
Are you obsessed with Bridgeton yet? Well, we are! That's why we've been so stoked about the Bridgeton Experience finally coming to Chicago. Grab your tickets and dress up, because it is time to join The Queen's Ball and change your fate. Are you born with loyal blood and ready to shine in the dance hall? If not, you better start practicing your curtsy right now!
Featured Image Credit: Shore Club