Other than patios, bbq, and lakeside walks, May is also the perfect time to learn something new, as it is Asian-American and Pacific Islander (AAPI) Heritage Month. With Chicago's large AAPI population, you'll never have any trouble finding fun, informative events, and delicious restaurants to get a taste of the east. But just to save you some time, we have hand-picked the best events, museums, and organizations around Chicago where you can learn about the Windy City's AAPI Heritage.
238 W 23rd St, Chicago, IL 60616
The Chinese American Museum of Chicago has been a cultural hub since its opening in May 2005, featuring rotating events and exhibits. Currently, the museum has an exhibition of Laura Lynn Hsieh, whose draws inspiration from her experience growing up in an all-white neighborhood as a first-gen Chinese-American. Other exhibits currently open to the public include Chinese American Veterans: Unsung Heroes, Era of Opulence: Chinese Fine Dining, and Attic Treasures II.  
There is no better way to experience a different culture than through its food.  At this year's AAPI Restaurant Week, you will find 30+ Asian and Pacific Island-style restaurants serving up the best dishes from Indonesia to the Philippines.
From May 13th to 22nd, restaurants such as Saigon Sisters (Vietnamese) and Siam Rice (Thai) will introduce the most popular dishes from their respective regions with a modern twist. The participants will also present traditional fare to teach local Chicagoans more about the flavors, ingredients, and customs of different AAPI countries and regions. 
3401 W Foster Ave, Chicago, IL 60625
Hear bestselling Korean author Jeong Soon Shin speak about her fiction and answer questions on Tuesday, May 31st, at Chicago Public Library – Albany Park Branch. This is the perfect opportunity to look into the life of Korean Americans and learn about Korean culture. Shin will also share some fiction writing tips for aspiring writers!
Note: If attending-person, the library requests unvaccinated or immunocompromised individuals to keep face-covering on throughout the event.
180 N Michigan Ave, 2nd Floor, Chicago, IL 60637
Learn about Chicago's AAPI heritage and history at "My America: Immigrant and Refugee Writers Today," a new author's series presented by American Writers Museum. Hear stories from authors identifying as refugees and immigrants directly. Participating AAPI authors include R.O. Kwon, Joe Ide, Yiyun Li, and Dipika Mukherjee. This event is virtual and RSVPs can be made here.
2646 N Milwaukee Ave, Chicago, IL 60647
164 N State St, Chicago, IL 60601
Bringing Japanese voices to the Midwest, the Chicago Japan Film Collective will showcase 14 films in-person and online from May 21st thru 30th this year. The 2022 edition of the collective surrounds the theme of "love," emphasizing on the return of in-person contact. The Collective hopes to spread a message of love that breaks through ethnicity and cultural differences, and participants are encouraged to dive into the culture, art, and what Chicago's AAPI heritage truly stands for.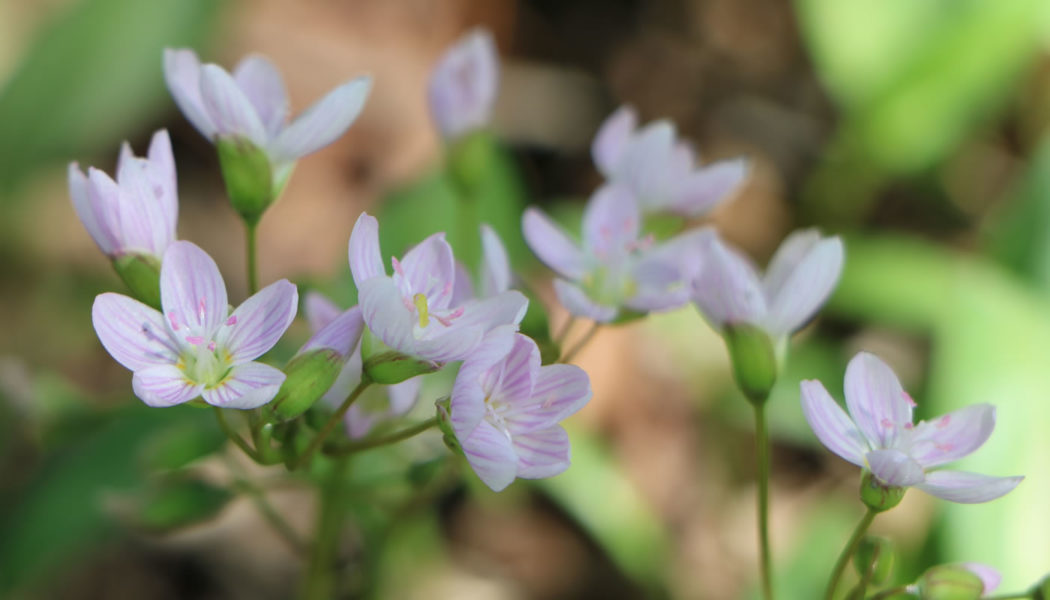 W Devon Ave & N Nagle Ave, Chicago, IL 60646
As the spring we've all waited so long for finally arrives in Chicago, celebrate AAPI Heritage Month by getting outside and interacting with other members of the community. This year's Spring Festival at Caldwell Woods will have a special AAPi Heritage Month celebration.
On May 15th from 1 to 3 PM, you can find Asian Americans and Pacific Islanders coming together to share art, crafts, storytelling, and a day of connectedness. Being a free event, this is the perfect opportunity for families, groups, and community members to learn more about AAPI Heritage. 
Featured Image Credit: Chicago Chinatown Chamber of Commerce on Facebook