Feel like escaping the city for a delicious meal in a quaint suburb? You don't have to travel far (only about 15 minutes north!) to experience something different. From homemade pastas to Spanish tapas and some incredible farm-to-table fare, stick with us to find out the best restaurants in Evanston. 
815 Chicago Ave, Evanston, IL 60202
Sometimes the simplest ingredients are all you need. Campagnola is a restaurant in Evanston that offers sophisticated Italian eats in a friendly neighborhood atmosphere. Chef Vince DiBattista and his team source top locally-grown, seasonal produce, and present meals in a straightforward style. Delicioso!
1631 Chicago Ave, Evanston, IL 60201
"The name? it grows out of the fact that we find everything. We find our food. We find our furniture. We find our friends. And we find ourselves." – Amy Morton, owner of Found. Since 2012, Found has offered a "flexitarian menu" with vibrant, local ingredients and a strong vegetarian focus. From Seasonal Flatbreads to Fabulous Fromage, there's something for everyone at this adorable jaunt.
Read More: 7 Popular Chicago Facebook Groups to Join
703 Church St, Evanston, IL 60201
If you're looking for the best restaurants in Evanston, Chef Garrett at Farmhouse Evanston sources directly from local farmers and the Evanston Farmers Market (when seasons permit). Restaurant favorites include the Short Rib, Veggie Burger, and the Amish Chicken. Their menus change frequently so be sure to check with the restaurant for the latest.
1615 Chicago Ave, Evanston, IL 60201
Dining with a bigger group? Consider this bright, colorful space for Spanish small plates. Indulge in popular items such as Spinach and Goat Cheese Pizza or Baked Snails. Tapas Barcelona also has a full bar with yummy drinks, including Spanish selections of vino. Make your reservation or order takeout today!
706 Main St, Evanston, IL 60202
Since 2006, sisters Lucia and Giuliana have been dishing up fresh bread and wood-fired pizzas. They also make fresh pasta by hand which makes all the difference. Combine this with seasonal fresh vegetables, meats, and an extensive all Italian wine list and you'll understand why this restaurant in Evanston is loved by so many. 
Read More: 8 Top Restaurants to Visit in Waukegan, IL
1514 Sherman Ave, Evanston, IL 60201
Experience urban Japanese cuisine that is sure to please any crowd. Owner/chef Yoon Jae Kim brings more than 20 years of experience to the table. Although sushi is their speciality, there are plenty of cooked entrees and appetizers to choose from, like Bacon Wrapped Scallops and Chilean Sea Bass, just to name a few.
---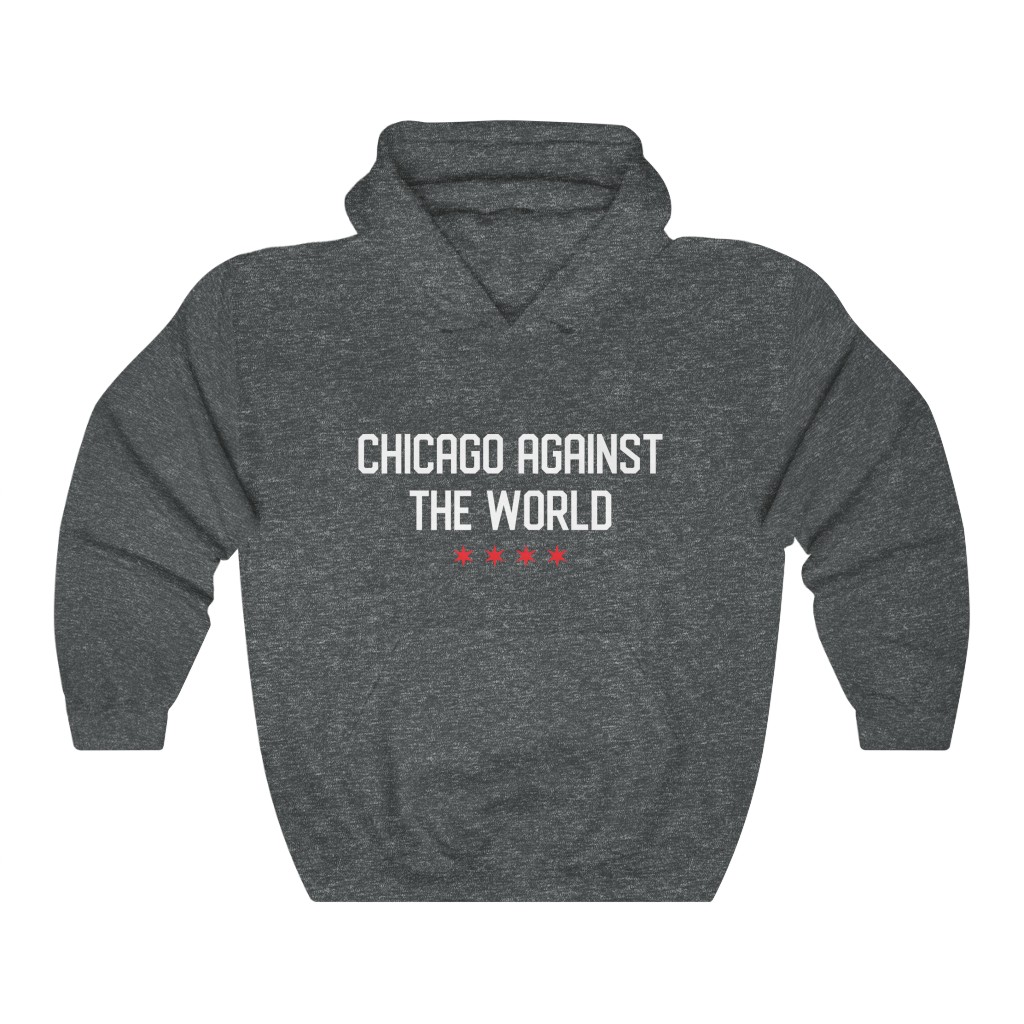 Visit the UM Chicago Merch Store Now!
Need a solid hoodie to rock to one of the best restaurants in Evanston? Try out our Chicago Against the World stunner to your next event.
View the Best of the UM Merch Store
---
624 Davis St, Evanston, IL 60201
Perched comfortably in the heart of Evanston, Koi Fine Asian Cuisine is an Asian restaurant that truly aims to serve ambiance and authenticity. With plenty of unique offerings from the 8 different regions of China and a solid spread of sushi choices, one might be baffled that such an array of options could be available right on Davis Street. (If you want a deeper dive into Koi, check out our full write-up here!)
Read More: Top Restaurants to Visit This Weekend in Chicago
At UrbanMatter, U Matter. And we think this matters.
Tell us what you think matters in your neighborhood and what we should write about next in the comments below!
Featured Image Credit: Found Kitchen Facebook Page
READ MORE LIKE THIS
DOWNLOAD THE URBANMATTER APP
FIND PARKING