Whether you're new to the area or just looking to connect with neighbors, Chicago Facebook Groups are a great way to stay in the know on what's happening in Chicago. These digital spaces allow us to discuss a common activity, interest, or cause. You can create an event, post photos, links, files, share related content, and have an open, organic conversation. Here are a few of the best Facebook groups in Chicago.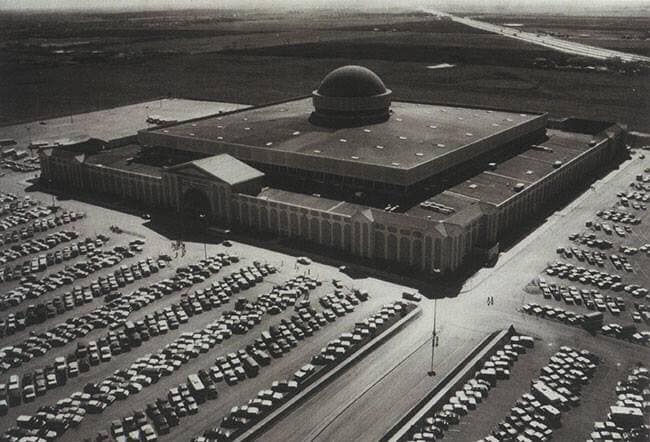 Calling all history buffs! This group's goal is to discover and document little known facts of Chicago's infrastructure, architecture, neighborhoods and general cityscape, whether existing or historical. Join today and you might learn a few things. 

Need some weekend plans? Browse this collection of the best things to do in Chicago! This popular Facebook group shares updates on festivals, events, weekend plans, top bars & restaurants in Chicago. Hey, you could even meet some new friends.  

Searching for a new pad can be intimidating. Especially if you need a 2 bedroom, pets welcome, near a bus station in Lincoln Park…at a reasonable price. This group hooks up renters across the city. Plus if you're looking for a solid roommate, skip Craigslist and check out this group instead.

Looking to support Black-owned businesses? Check out this Facebook group where business owners in Chicago are encouraged to network and promote their offerings. The goal is to achieve efficient "Black Economics" by connecting Black business owners with customers. One note: all people are welcome to join BBA, however only Black owned business profiles are able to post.

From random free stuff to hot takes on Arby's, you can be sure to get quality content here. Not a Lakeview resident? Find a community page in your neighborhood by following these steps: click the magnifying glass (search bar) in the upper left corner, type in your neighborhood, then scroll down and click "Groups." A bunch should pop up for you to explore!

Single in the city? If you are looking for the best Facebook groups dedicated to dating, stop swiping and start flirting in this casual group. Their only rules: have fun, be respectful, and enjoy life! And hey, if you end up meeting your life partner in a Facebook Group, you'll have a story for the grandkids. 

Bred for their easy going personalities and smarts, it's no surprise these dogs are taking over our city. The popular Chicago Doodles Facebook Group is a great way to meet other doodle pawrents — whether you're looking for a doggie daycare recommendation or a pup playdate. Find it all (and more) here. 
Chicago Facebook Groups Featured Image Credit: Pixabay