As of yesterday, Chicago's iconic Navy Pier reopened some of its attractions, patios, and outdoor spaces back to the public. Since the onset of COVID-19, Navy Pier hasn't been open since March 16th. With the cancelation of so many other Chicago summer staples, the return of this Chicago classic is a welcome one.
---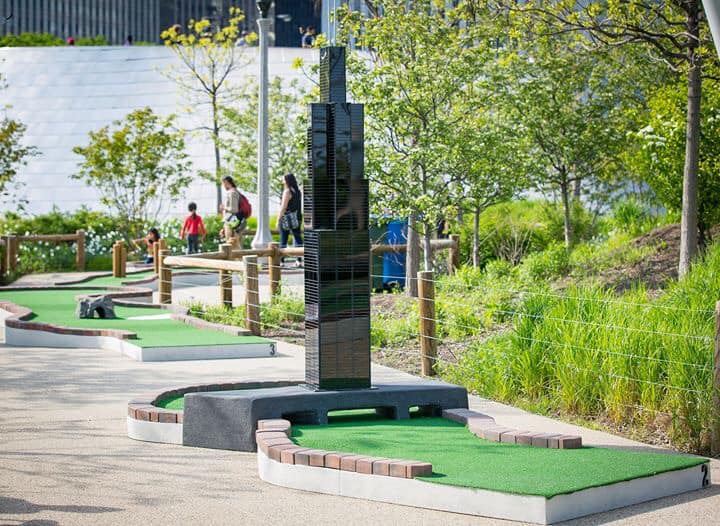 View Open Drive-In Theaters, Libraries, and Parks in Chicago
Itching for a movie on the big screen? Looking for a good book? Check out drive-in theaters, libraries, and more, open now in Chicago.
View Other Entertainment Options in Chicago
---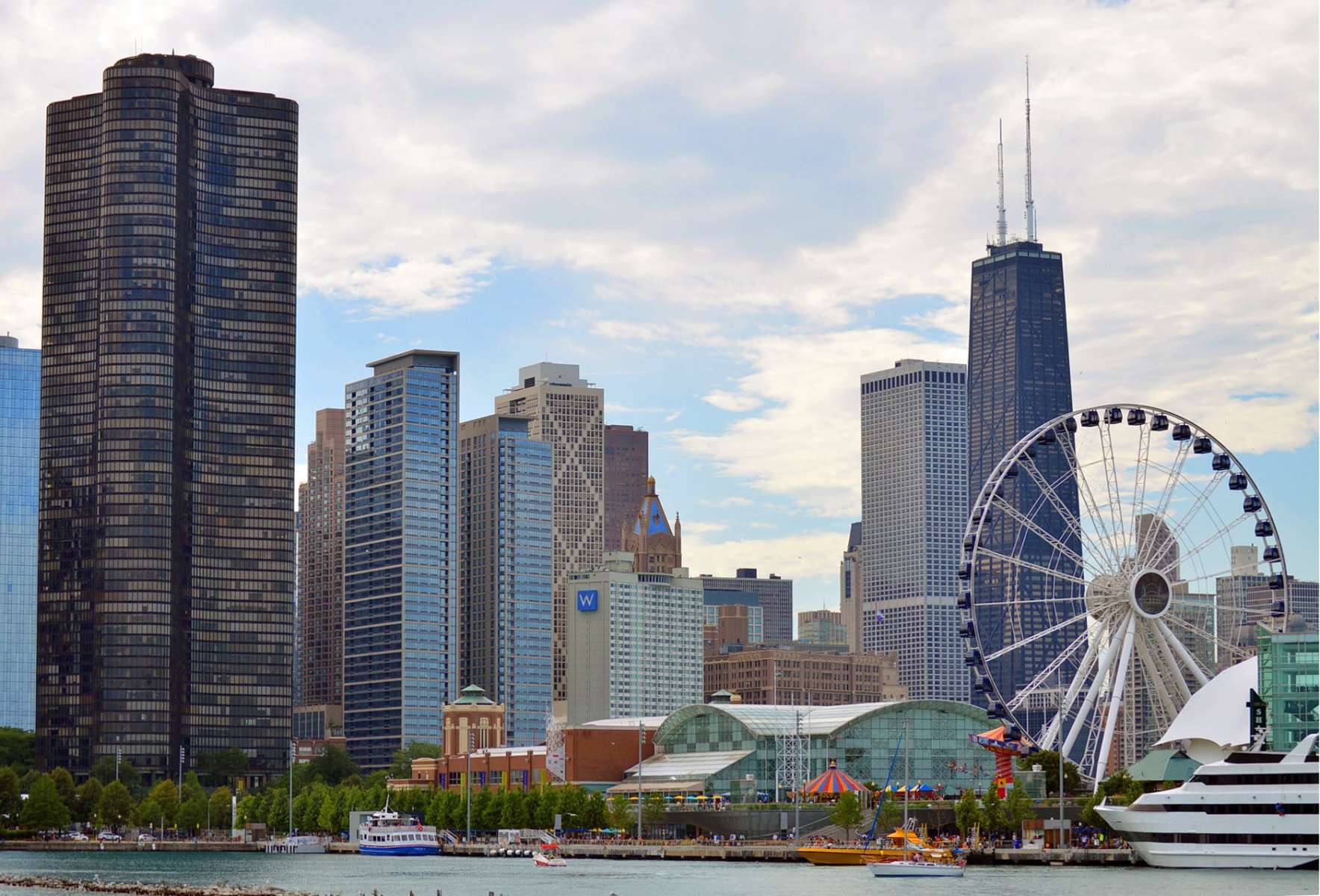 Parallel to the way that Illinois has been moving through different phases of operation as coronavirus plays out, Navy Pier is entering the first phase of its reopening plan. According to Marilynn Gardner, President and CEO of Navy Pier, this is one of the longest closures the Pier has seen in recent history.
To ensure the safety of all guests, employees will be wearing masks or coverings in public spaces and prior to their shifts, their temperature will be checked. In accordance with state laws, gatherings of 10 or more people will not be allowed on patio spaces. On the Pier property and within the parking garages, more than 75 hand sanitizer dispensers have been installed for guests.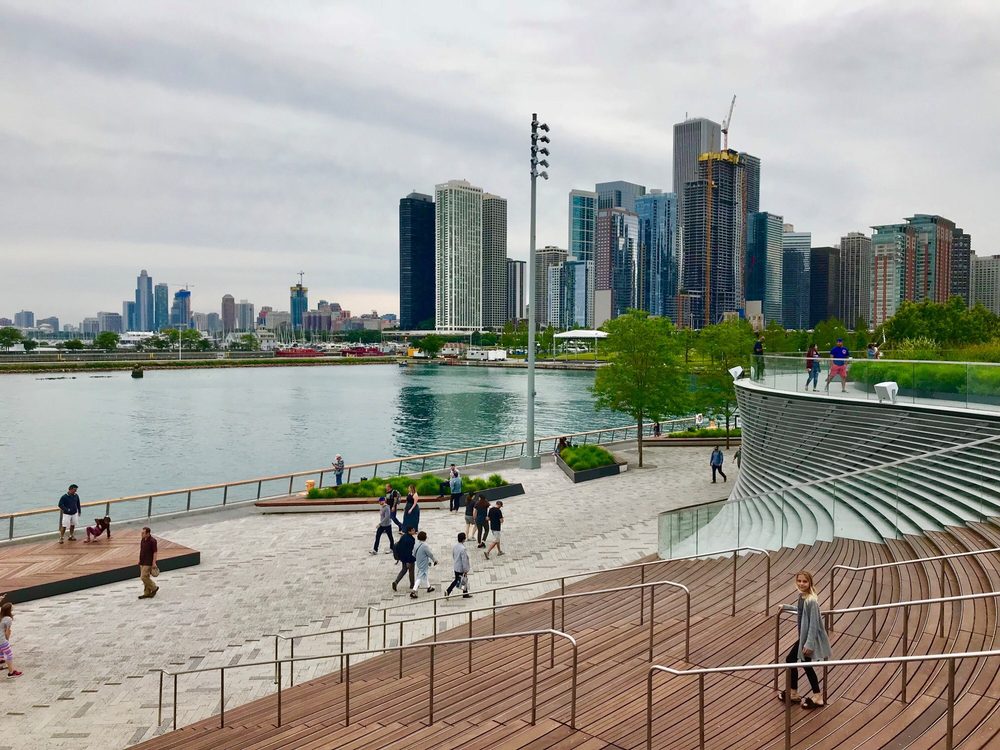 Across the area, signs will demarcate the appropriate spacing for groups of guests to keep between each other. All guests over the age of two are required to wear face masks that cover both the nose and mouth. Don't worry if you forget yours at home; Navy Pier will have masks available for purchase for guests that have forgotten their masks at home or misplaced them. Navy Pier has made it clear that anyone violating these rules and putting the safety of employees and/or others "will be subject to removal from the premises."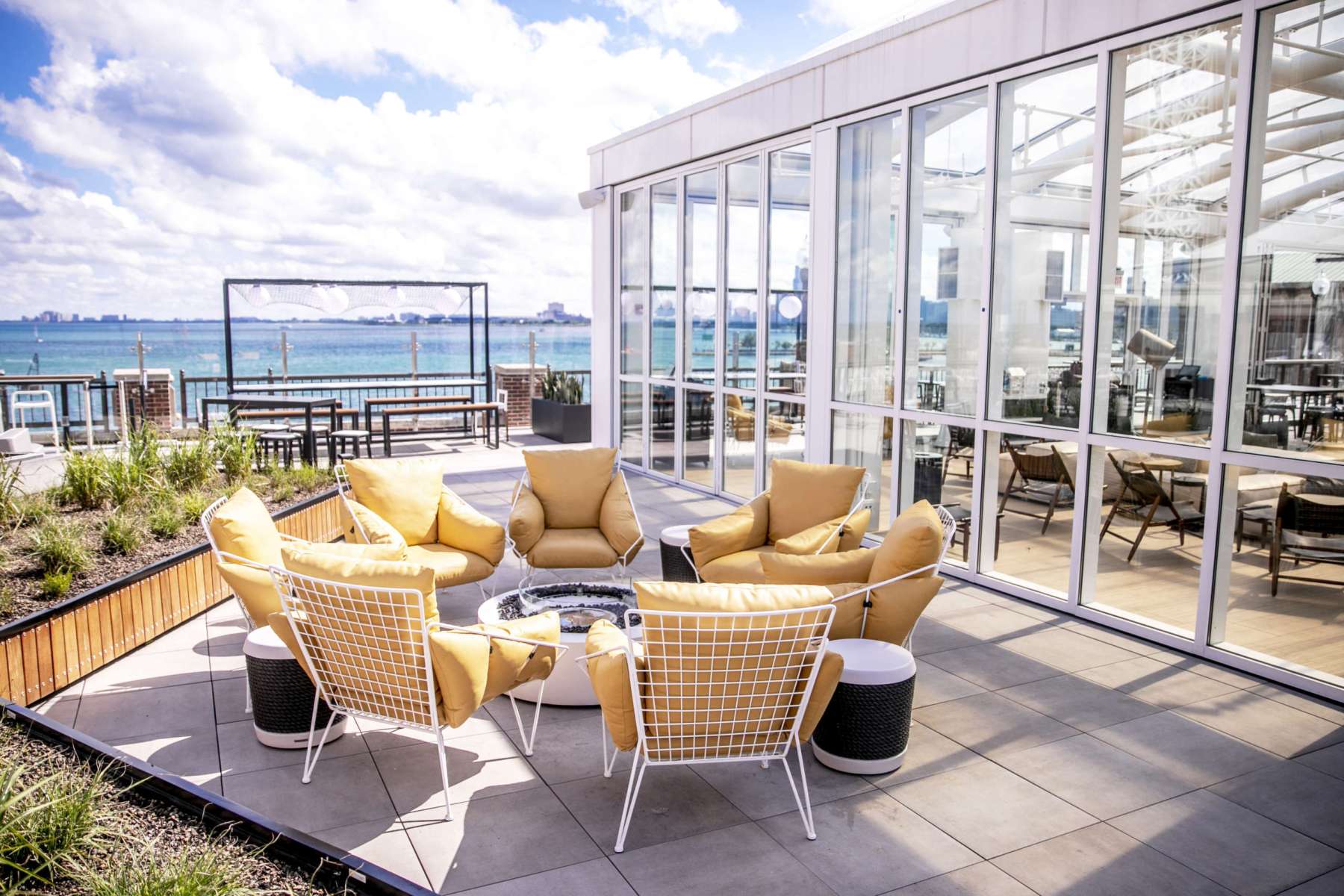 Areas available and open to the public are the Navy Pier parking garages, East End Plaza, tour boats, Polk Bros Park, Peoples Energy Welcome Pavilion, Pier Park, North and South Dock, select outdoor restaurant spaces such as Tiny Tavern, Margaritaville Chicago, Billy Goat Tavern, and Offshore Rooftop & Bar. Other select free programs will also be available. Bottle filling stations will be operating, but no public drinking fountains will be available for us.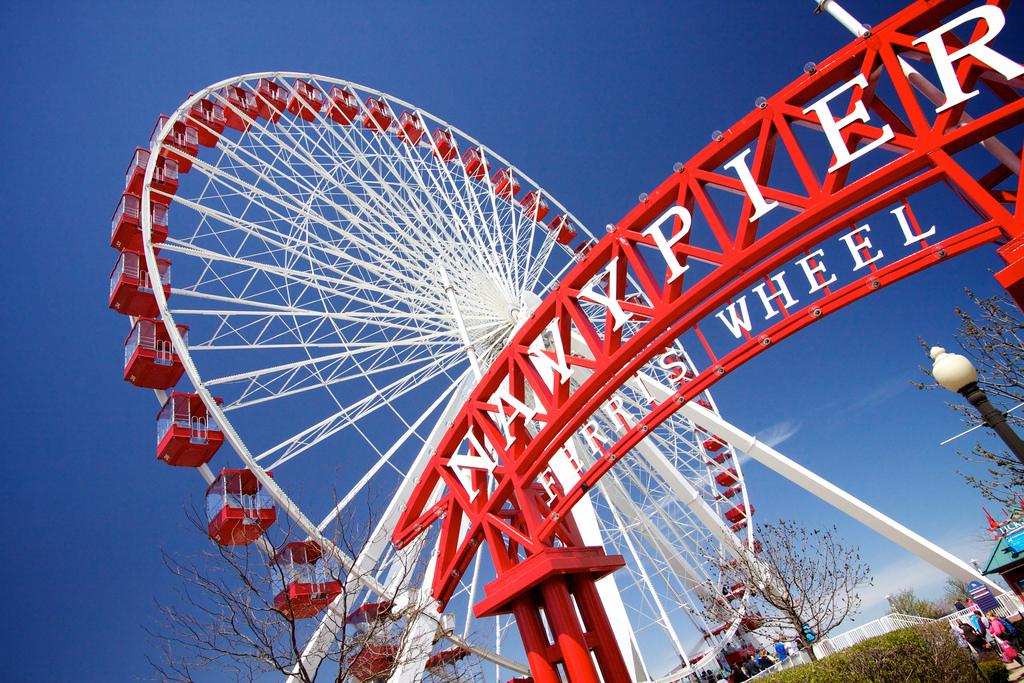 It should be noted that no Navy Pier rides will be in operation at this time, but the Pier has laid out some protocol guidelines for when the rides do resume 'normal' activity. Included in these guidelines are timetables to consistently and frequently sanitize all digital ticketing screens at kiosks, putting Centennial Wheel riders in gondolas with guests only in their party, and utilizing only three of the six teacups at a time to ensure physical distancing and limited exposure time per teacup at a time. Expect the Centennial Wheel to halt operations for fifteen minutes every two hours for a complete sanitary wipedown.
Operations for Navy Pier as a whole will run from 10 am to 8 pm, while hours may vary from restaurant to restaurant. Interior spaces like the Chicago Shakespeare Theater and Chicago Children's Museum are to remain closed for Phase 1.
All of the guidelines, safe practices, and more, can be found in full detail on Navy Pier's website. Even though this is only Phase 1 of their reopening, there's plenty available to guests to allow for an enjoyable visit with friends and family. What do you want to see open in Phase 2? Let us know in the comments below!
At UrbanMatter, U Matter. And we think this matters.
Tell us what you think matters in your neighborhood and what we should write about next in the comments below!
READ MORE LIKE THIS
DOWNLOAD THE URBANMATTER APP
FIND PARKING