The exact date we will be able to eat at a restaurant is still unknown, but Chicago is already started to prepare for that glorious day. Of course, how restaurants and guests act will be very different than pre-coronavirus. The city released guidelines that restaurants must follow if they want to reopen.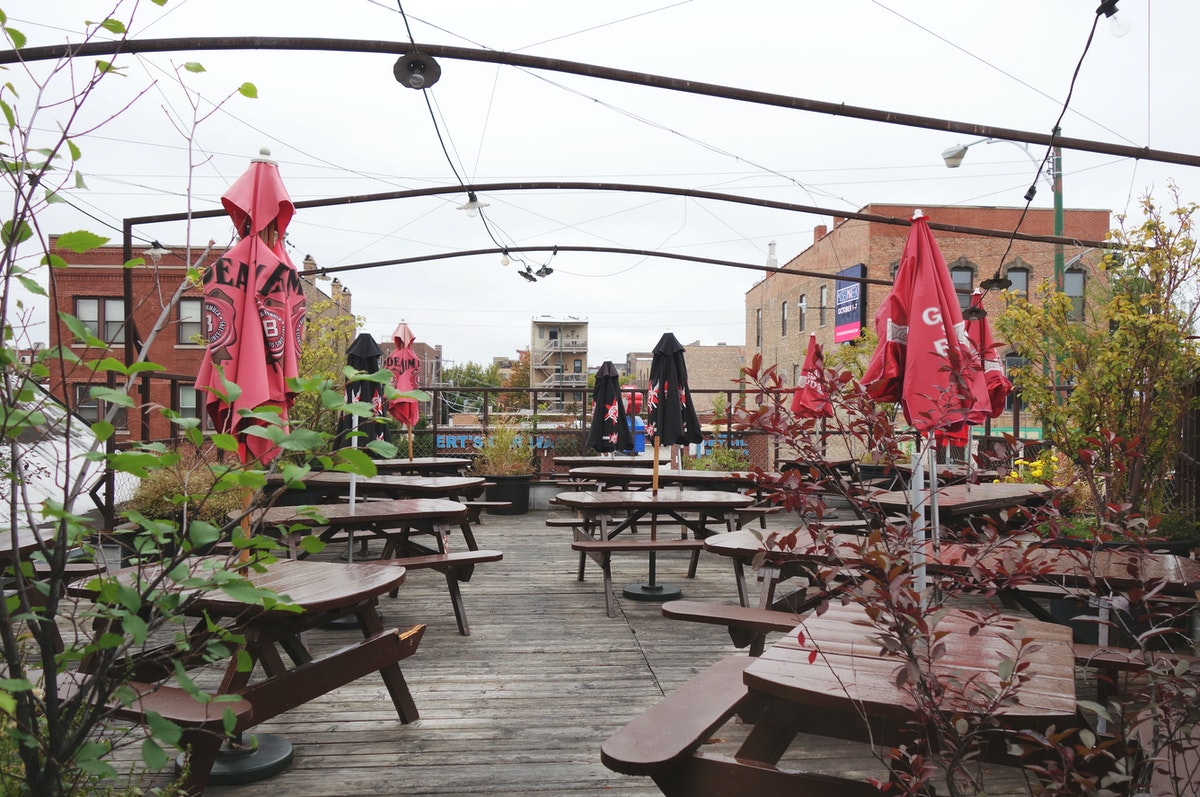 Here are some of the highlights:
Contactless pickup will still be available.

People are encouraged to use contactless payment.

Outdoor dining will be allowed, as long as social distancing protocols are followed.

Signs regarding hygiene, social distancing, PPE, and more should be posted throughout the facilities.

Employees are required to wear a face mask at all times, and guests are required to wear a mask when not seated.

Social distancing of at least six feet is still encouraged.

Employees should frequently wash their hands and disinfect the facilities.

Flexible time off is available if employees are feeling sick.

No more self-serving drink and food stations.
In addition, you won't be able to go out to eat with a huge group of friends. All gatherings must be limited to no more than 10 people, with only six people allowed at each table that are spread at least six feet apart. You also likely won't see any menus in restaurants — many restaurants will either switch to digital menus or fixed menu boards whenever possible. 
Chicago restaurants will be a bit cleaner; employees are required to clean and sanitize the entire restaurant before opening and as frequently as every 30 minutes. Bathrooms should be monitored, cleaned, and sanitized, often.
The state is also suggesting that restaurant owners monitor the health of their employees and recommend that employees do a wellness check before coming to work every day. The guidelines also say that restaurants could take temperature checks or do other health screenings before allowing employees to work.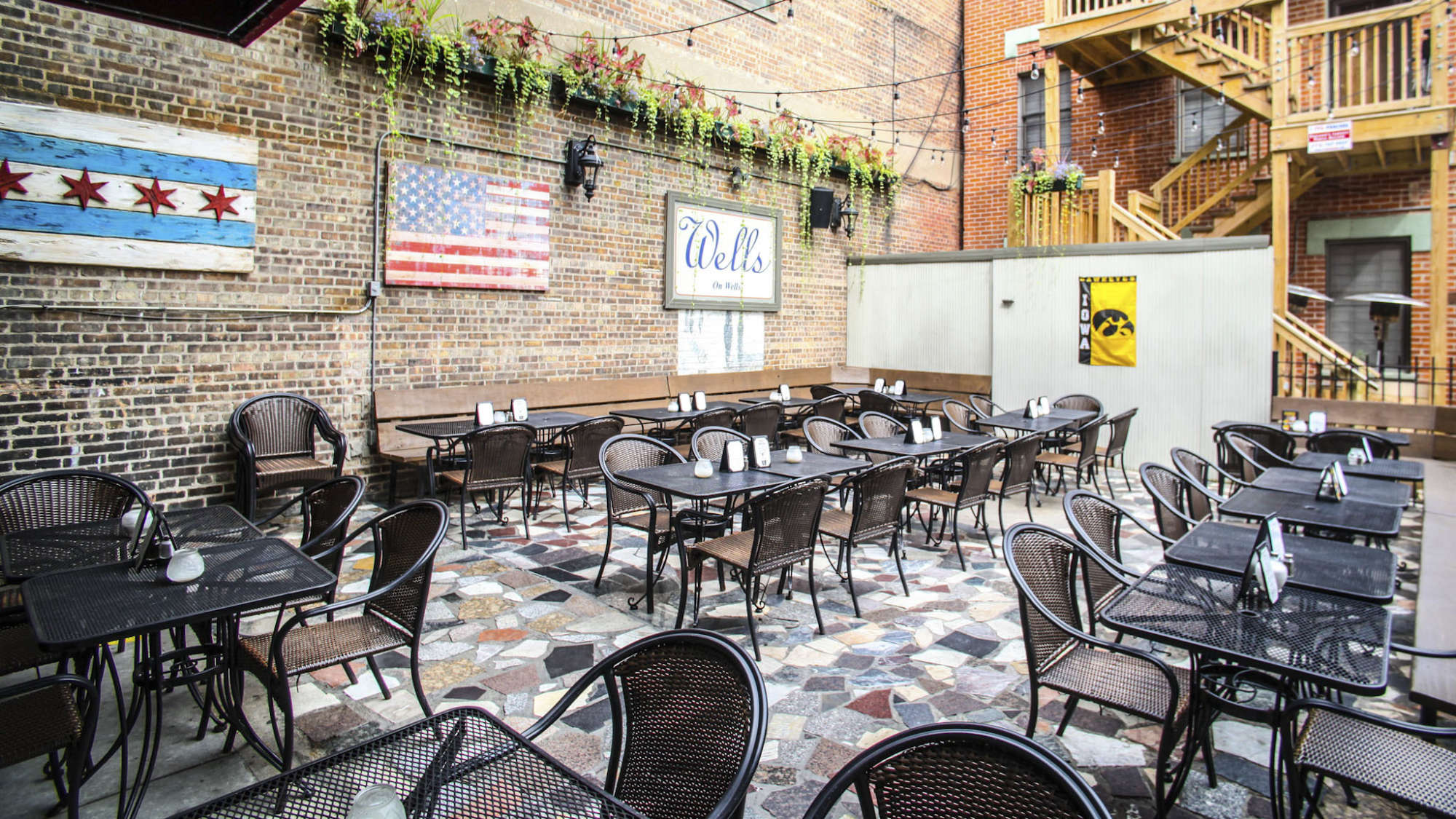 One of the biggest topics still up for debate is regarding capacity. The maximum number of people allowed on a patio will be dictated by how many tables can fit within the space while still adhering to social distancing rules. While there were rumors of shutting down sidewalks for patios, the guidelines don't make any mention of this. Right now, the guidelines merely suggest that whenever possible, a restaurant should set up an "impermeable barrier" from the sidewalks.
Another decision that still needs to be made is what is considered an indoor space or an outdoor space. Currently, the language in the guidelines indicates that "dining areas considered outdoors include rooftops, rooms with retractable roofs and indoor spaces where 50-percent or more of a wall can be removed via the opening of windows, doors, or panels provided that dining tables are within eight feet from such openings."
One of the main concerns of Mayor Lightfoot, restaurant owners, and Chicagoans, in general, is the city's unpredictable weather patterns. A day of rain or extreme wind might put a damper on outdoor seating availability. By allowing indoor dining spaces that can be opened to the outdoors, it might allow restaurants to resume service with minimal disruption from the weather.
Before restaurants can reopen, Mayor Lori Lightfoot is waiting for Chicago to hit certain health benchmarks, but it is expected to happen by June 10.
Featured Image Credit: Chop Shop