After gathering up a list of the best donuts in Chicago, we figured you'd need a nice cup of joe to go along with it, especially since National Coffee Day is coming up on Sunday, September 29! Whether you're grabbing your coffee on the go, looking for a place to get work done, or catching up with friends, one of these independent coffee shops will be your new go-to.
Support your local coffee shop when you buy indie this weekend.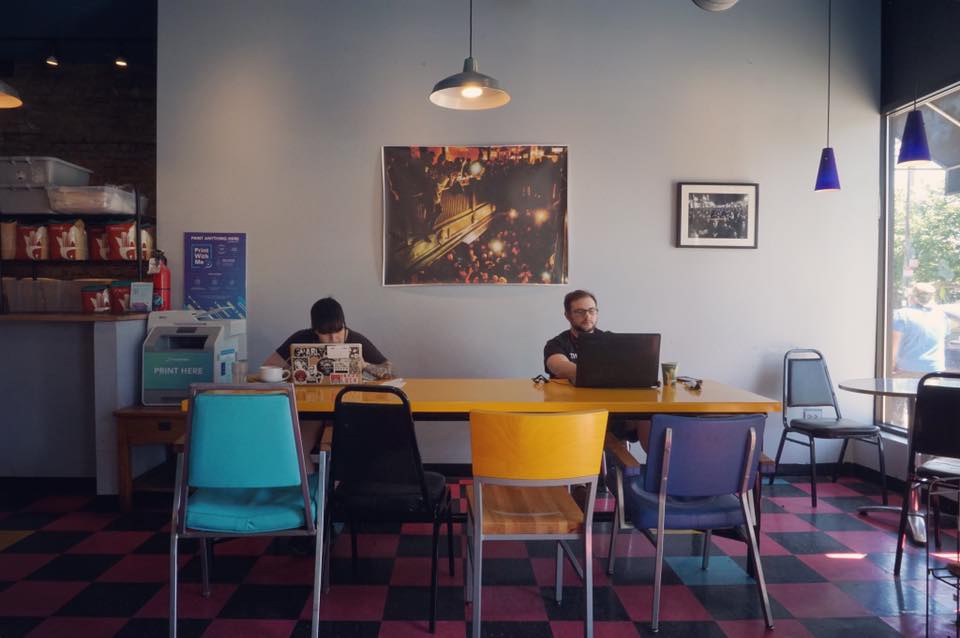 3103 W Logan Blvd
Skipped breakfast? Need a cozy spot to finish up some work? New Wave Coffee is the perfect spot as they offer plenty of open space, complemented by wacky art, graffitied walls, and some of the most delicious brews you've ever tasted. Their chai is amazing, their drip coffee by Metropolis is to die for, and their sandwich menu includes grilled cheese, all of which make this place a winner in our book.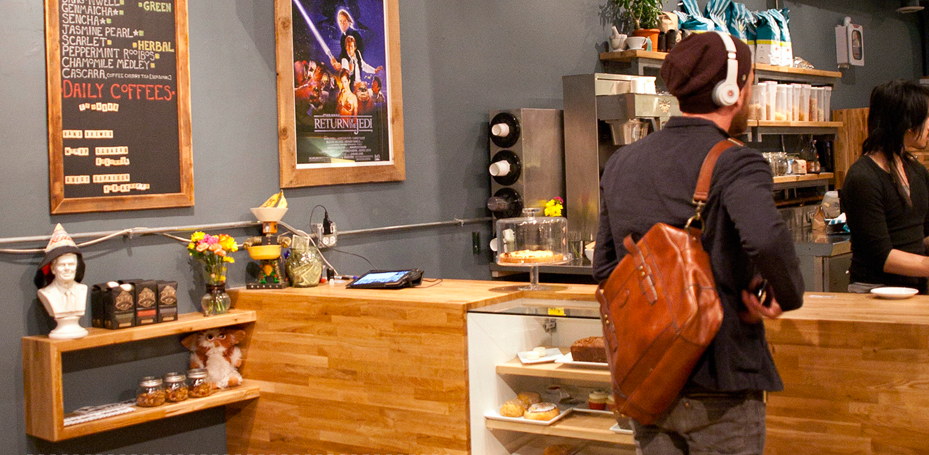 1462 N Milwaukee Ave
Take a time-traveling trip back to the '80s at the Wormhole, which features an eclectic variety of old-school decor and a DeLorean, because why not? They serve Halfwit Coffee Roasters here and some amazing baked goods, so it's pretty easy to settle in here for a few hours to catch up with a friend or get some work done.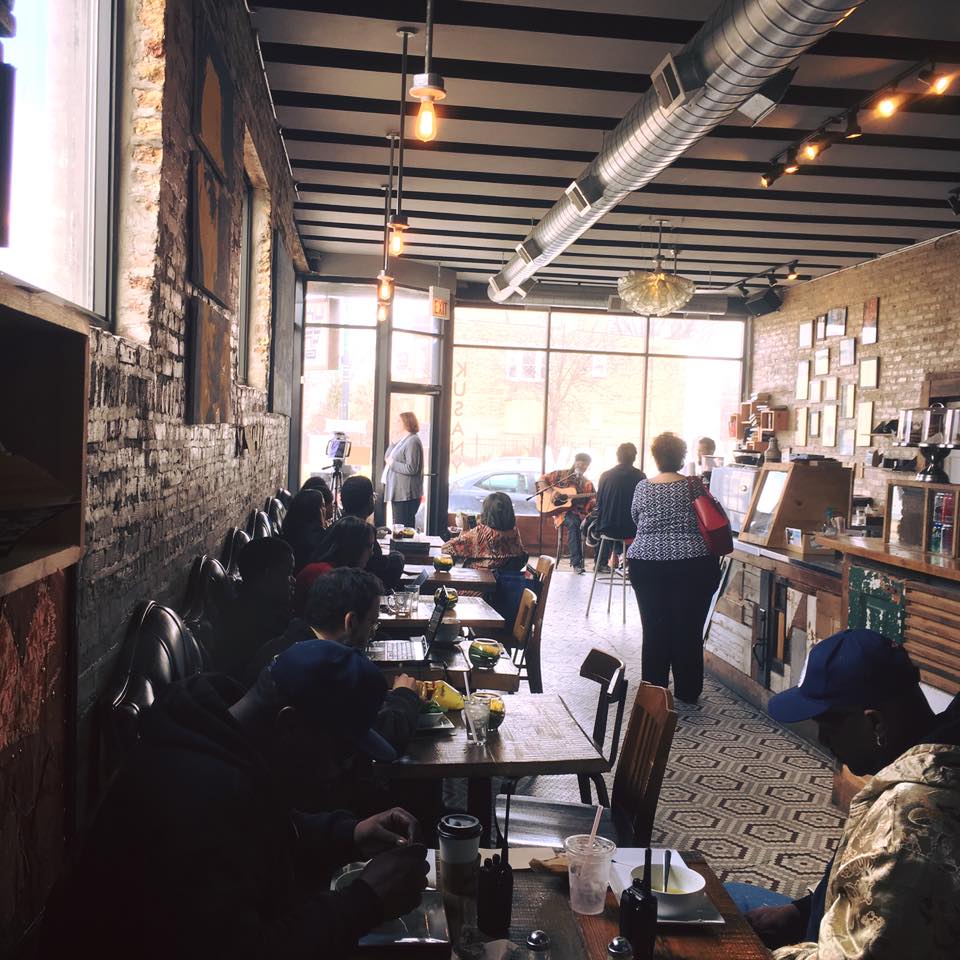 825 West 69th St
Try some of Kusanya's on-site roasted brews for National Coffee Day. Ethiopia, Congo, and their signature Wolf Blend are all in season right now, and believe me when I say they bring a whole new meaning to full-bodied flavor. And, if you're looking for a way to spend your Saturday morning, stick around for free yoga in the roasting room at 11:30 am.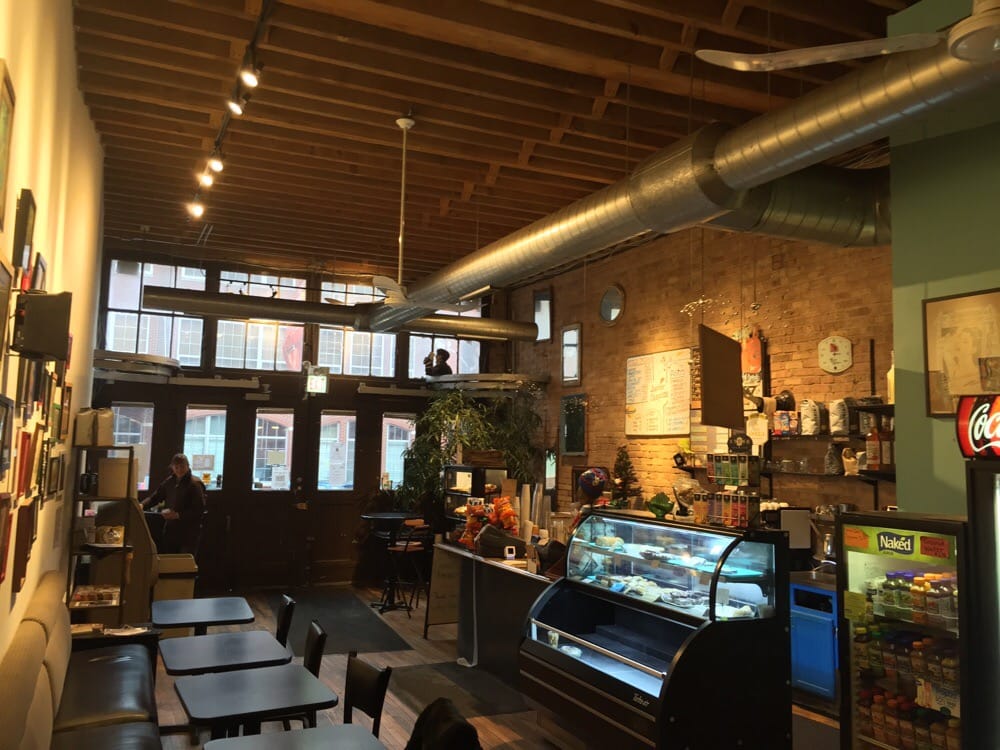 1139 West Fulton Market
With delicious coffee and friendly service, Jupiter Outpost will definitely have you coming back for refills. They are mostly known for its five-star coffee and breakfast food, but they also have amazing sandwiches and chili on its lunch menu. Book lovers: this trendy café' also has a few bookshelves lining the wall. And did we mention they have a pet turtle?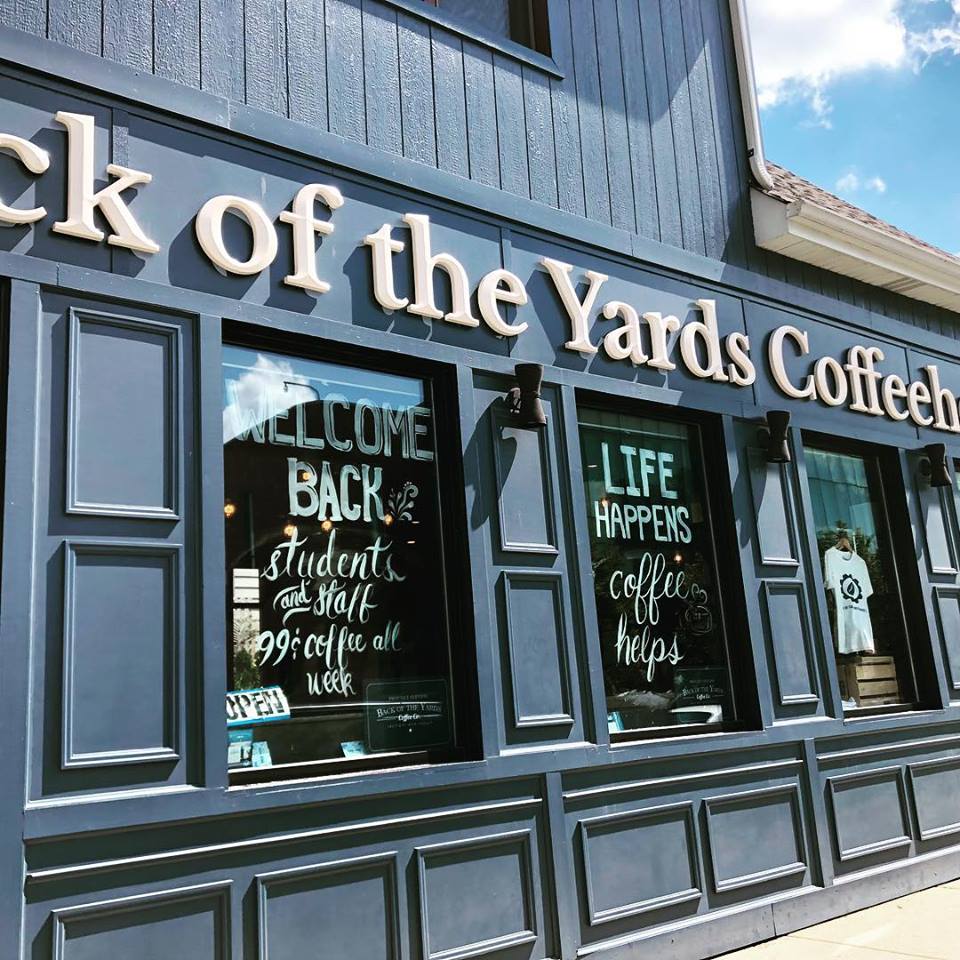 2059 W 47th St
These guys know how to do it right. They roast their own coffee on-site every day, sourcing both fair trade and direct trade agreements with farmers from Mexico through sustainable partnerships. Back of the Yards Coffee is committed to supporting social and economic changes in their community by donating $1 of every bag of coffee sold toward scholarships and funding for the neighborhood youth. Go support them on National Coffee Day by purchasing a cup of their amazing home brews.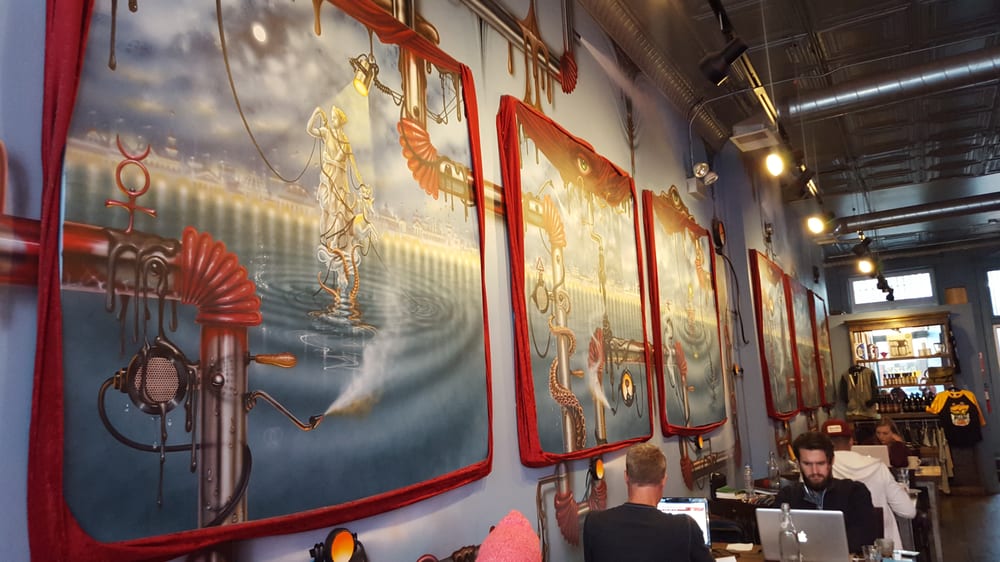 1117 West Belmont Avenue
This Lakeview independent coffee shop serves Dark Matter Coffee, roasters that are focused on traceability, innovation, and social responsibility, partnering with farmers in El Salvador, Guatemala, and Mexico. Makes you feel good about your coffee purchase, doesn't it? The cozy location has a long bar that you can sit at and is decorated with trippy, nautical-inspired pop art on the walls. You have to try the Mayan Mocha.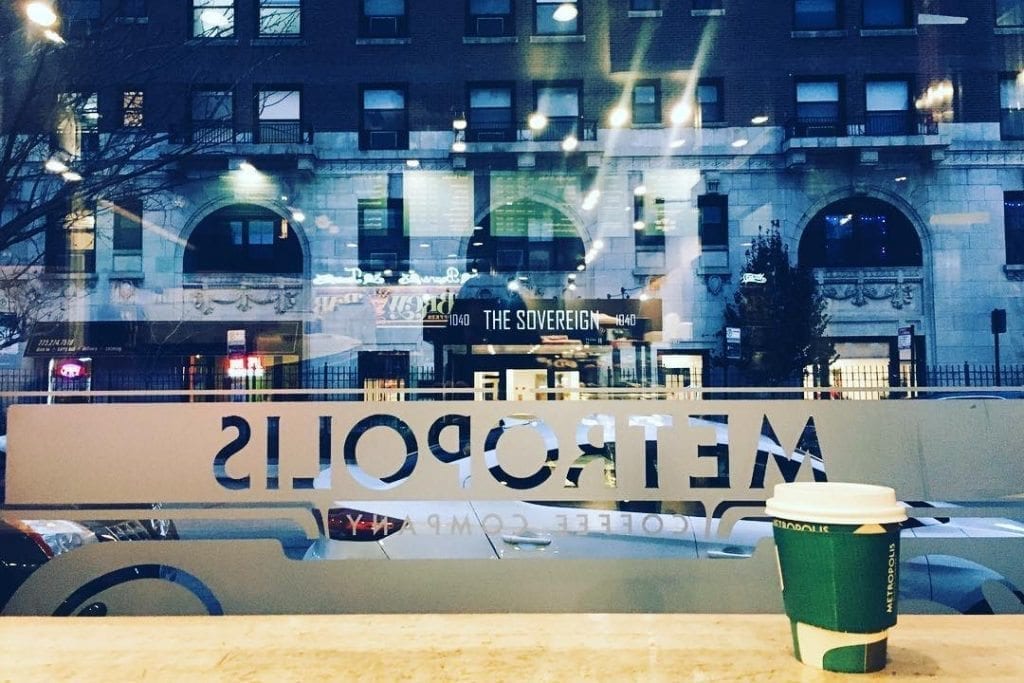 1039 West Granville Avenue
If you're looking for a great place to catch up with old friends over a cup of fresh coffee, this is the spot for you. Metropolis Coffee Company is a cool indie café that serves coffee, sandwiches, and pastries in a relaxed atmosphere decorated with local art. A big personality in a big city, Metropolis Coffee Company is one of the most well-known in Chicago. You NEED to try their Green Tea Latte. You can thank us later.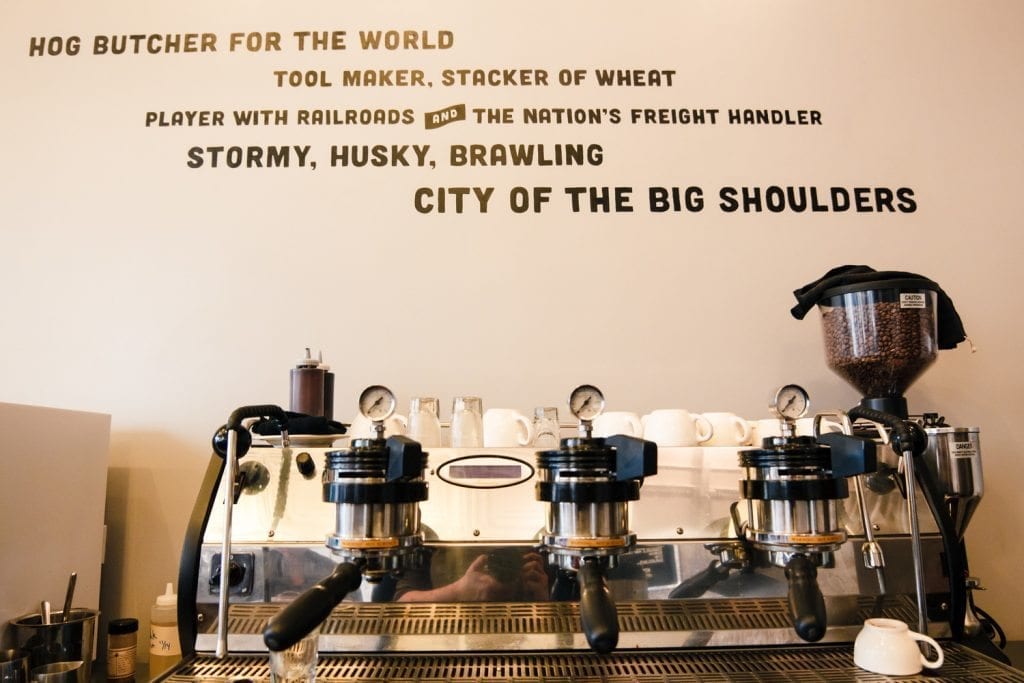 1105 West Chicago Avenue
Big Shoulder's Coffee is roasted on-site, so you know your coffee will always be fresh. It's also a great place to upgrade your regular Starbucks iced coffee for something unique. They offer limited-time special feature coffees, single-origin coffees, and seasonal blends. Their current roasts are Ethiopian, Brazilian, and Columbian.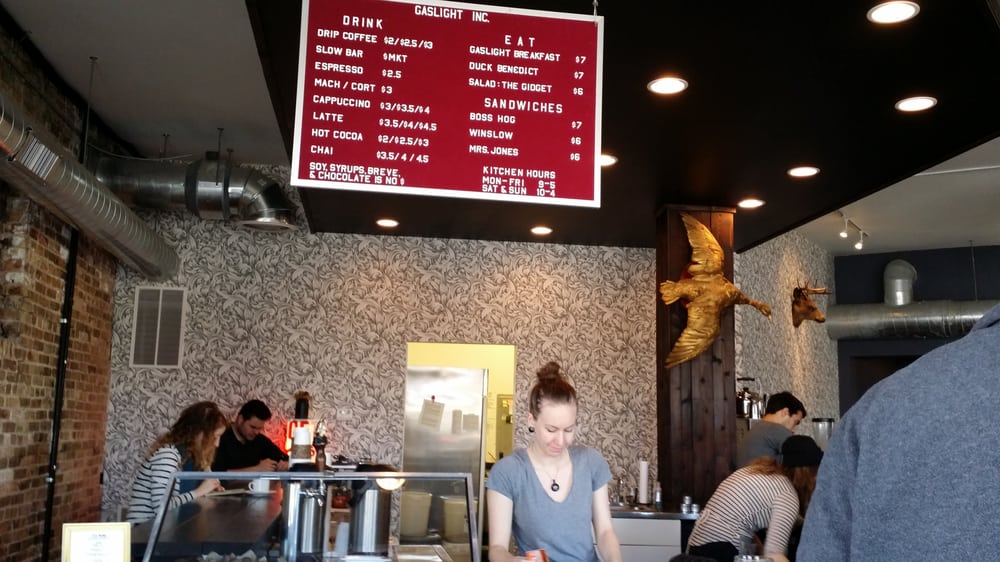 2385 North Milwaukee Avenue
This independent coffee shop is the kind of place to go to relax, and it feels so much like home that you won't want to leave. The benches lining the shop make it easy to have conversations with others, and the free Wi-Fi is perfect if you need to get work done. Expert baristas pour coffee from high quality Ethiopian and Brazilian beans, and the delicious pastries and breakfast dishes send it over the top.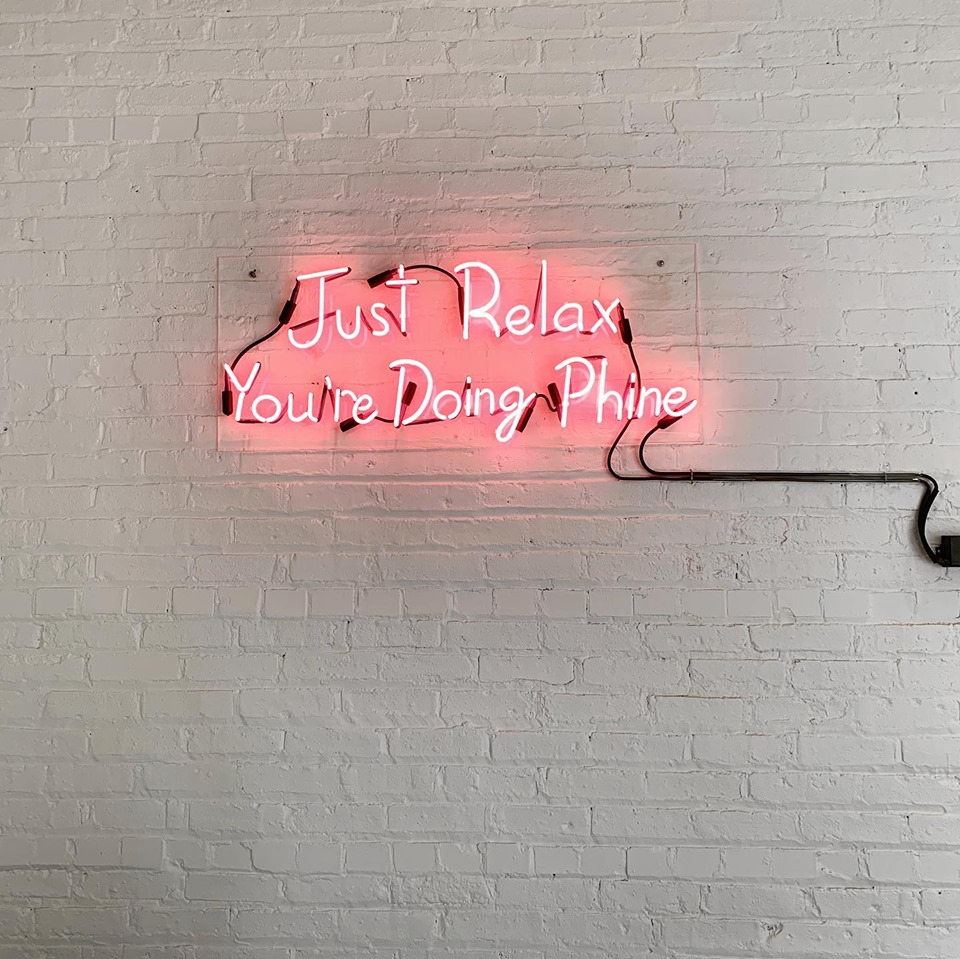 2631 N Kedzie Avenue
This cozy neighborhood joint is tucked around the corner from Logan Square Park, offering a trendy sanctuary where you can relax and actually enjoy the coffee you're drinking. Dividing their specialty roasts into three categories—Ambient, Mainstream, Experimental—PH baristas are able to create a dialogue that makes sense to the consumer and allows them to "PHeel good" on their coffee breaks. Hit them up on National Coffee Day and every other day.
If you're looking for some of the best coffee in your neighborhood, check out our handy-dandy guide.
Missing iced coffee already? These places have got it going on.
At UrbanMatter, U Matter. And we think this matters.
Tell us what you think matters in your neighborhood and what we should write about next in the comments below!
Featured Image Credit: @belenaquinophoto
READ MORE LIKE THIS
DOWNLOAD THE URBANMATTER APP
FIND PARKING