Ah, coffee.
That thing that wakes us up every morning and gets us out of bed. The one beverage that can both cure a morning headache and energize us for the day, a drink we can no longer live without. We're addicted to the stuff, but boy, do we love it.
And, while a good steaming cup o' Joe is great in the frozen hours of an early winter morning, it's August, and bless Chicago if it hasn't been 90 degrees most days this year. Sometimes, it's just too damn hot, and all you want to do is chug a sugary, chilled glass of iced coffee and zen out.
Cold brew is good for the soul, so here are all the best iced coffees in Chicago.
Iced Banana Joe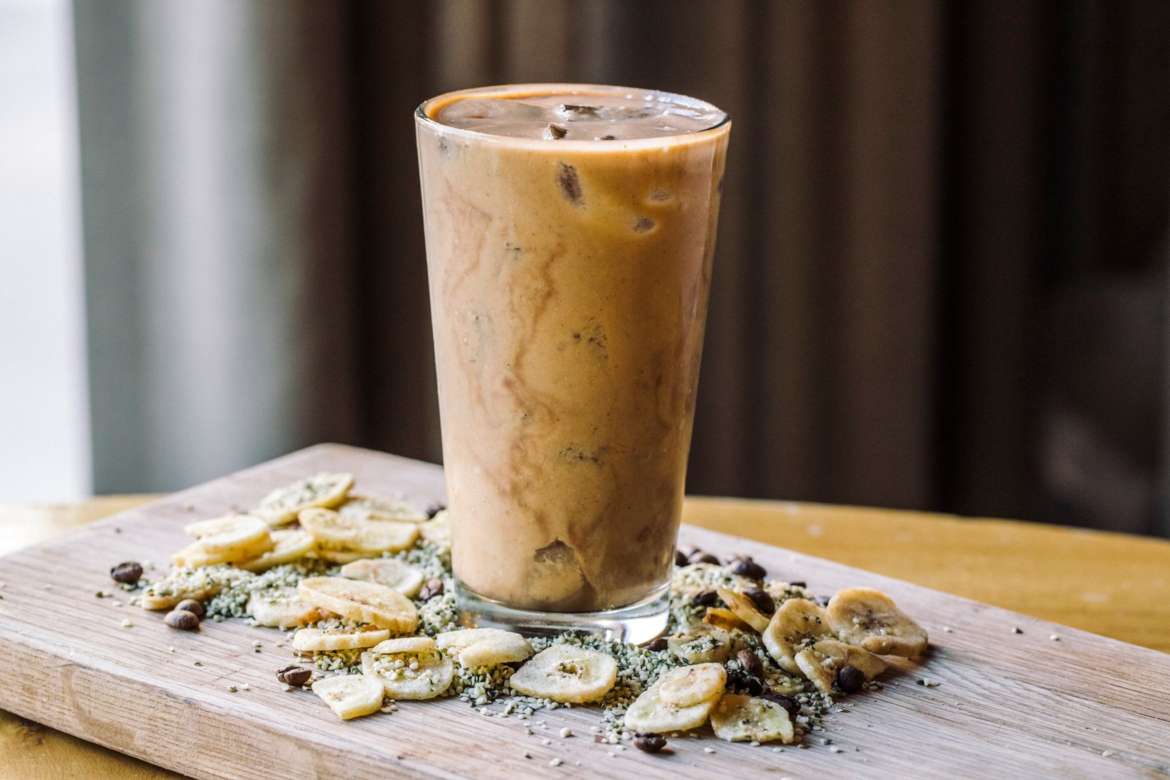 Beatrix
The cold brew at Beatrix is probably the best in the city, hands down. Which is why it comes as no surprise that an innovative concoction like the Iced Banana Joe is just freakin' delicious. Blending cold brew with banana puree, dates, and almond milk, Beatrix baristas craft a drink unlike any other.
Dove's House Blend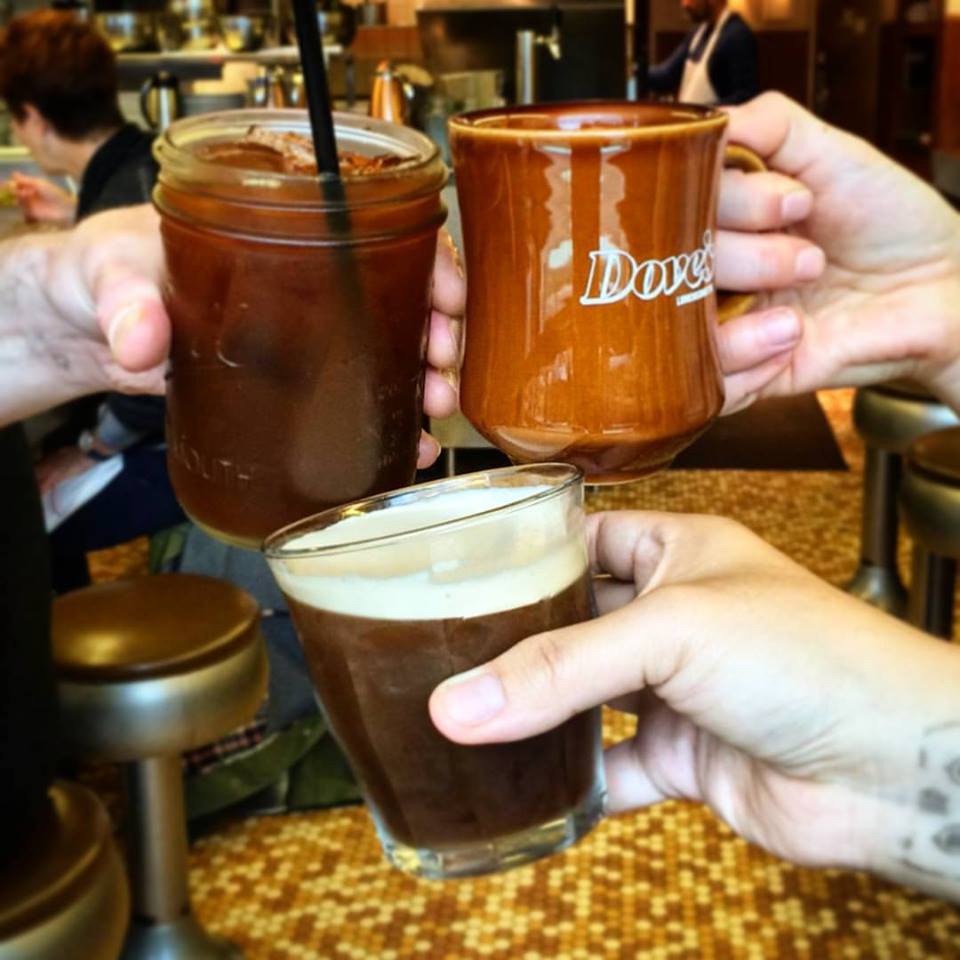 Dove's Luncheonette
Spend the morning at Dove's for a taste of their cold brew house coffee. This simple concoction is delicately prepared to create the kind of subtle flavoring that makes you wonder why you ever loved any other blend. Due to the pandemic, Dove's Luncheonette has closed its doors for the winter. However, read more about the Cafe au Lait and Convergentcoffee as an alternative for now and for the future!
Hangover Helper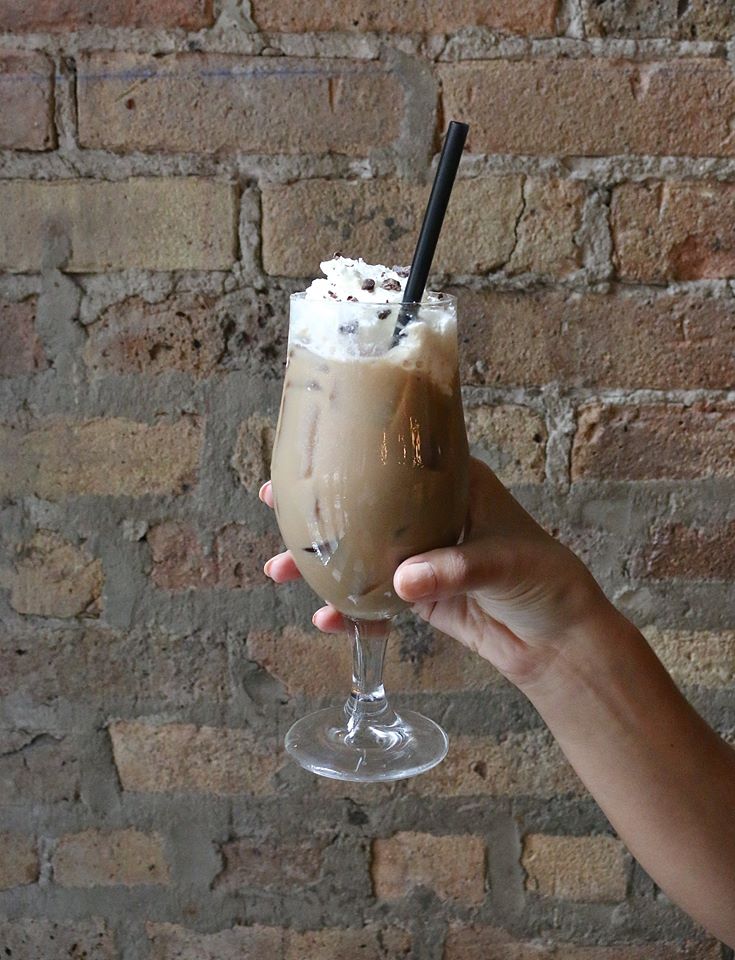 Public House
If you like to add a little hair of the dog in with your morning coffee after a night out in River North, head to the Public House and order their Hangover Helper. This blend of iced coffee, Rumchata, Absolut vanilla, and chai is one of the most delicious I've ever tasted.
Cold Brew With Coconut Melk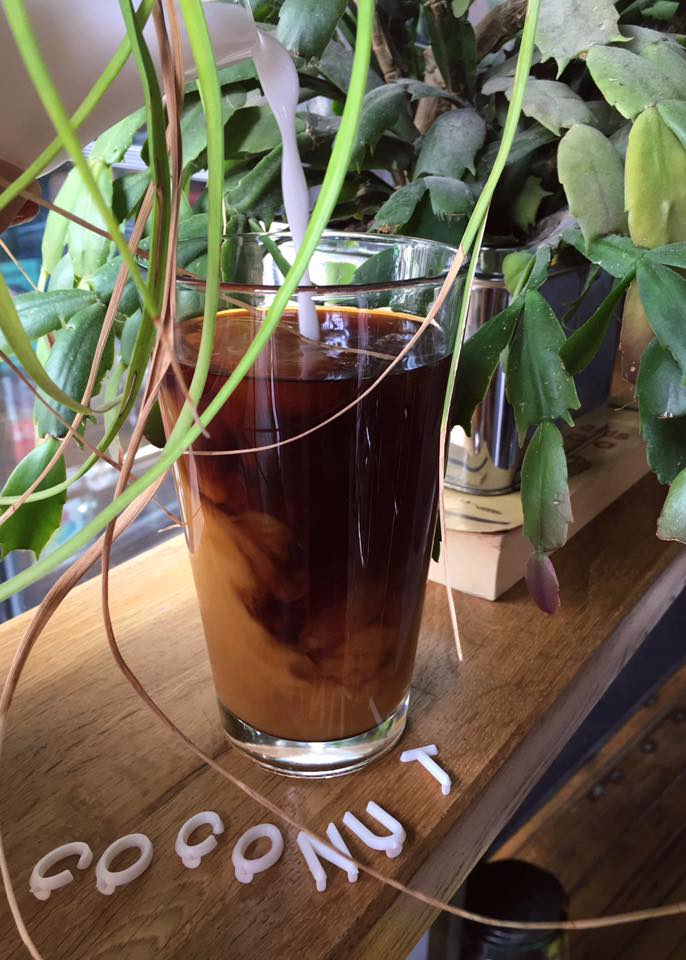 Wormhole Coffee
This vegan substitute just makes Wormhole's cold brew that much sweeter, giving you those hints of coconut that leave you wanting more after every sip.
Vietnamese Coffee & Rum Cream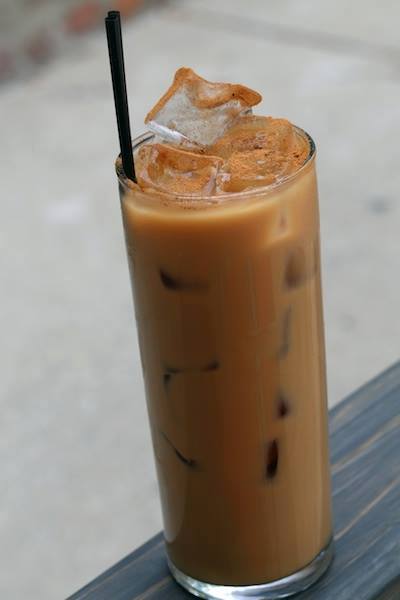 bellyQ
This intoxicating brew is perfect for any boozy brunches you're planning. Not only does this concoction look like a slice of heaven, but it tastes and feels just as good, too.
The Western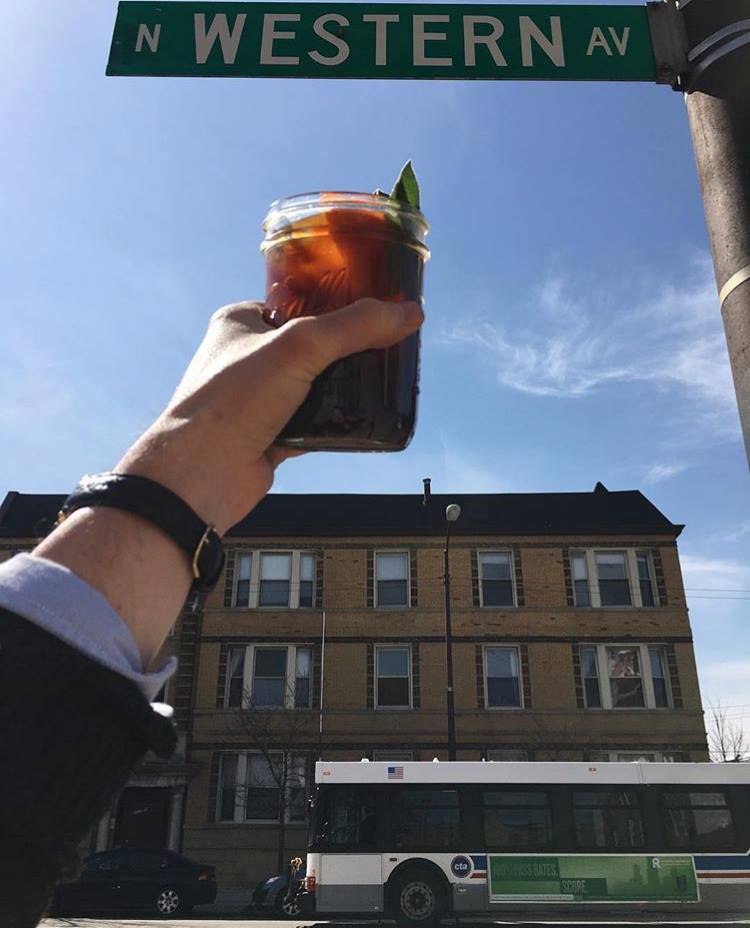 Ipsento Coffee
This seasonal summer brew will only be available until the end of the warm season, whenever the universe decides that is, so hurry over to Ipsento coffee for a taste of their delicious iced wildfire espresso, mixed with brown sugar, orange rind, and sweet sage.
Iced Coconut Caramel Matcha Latte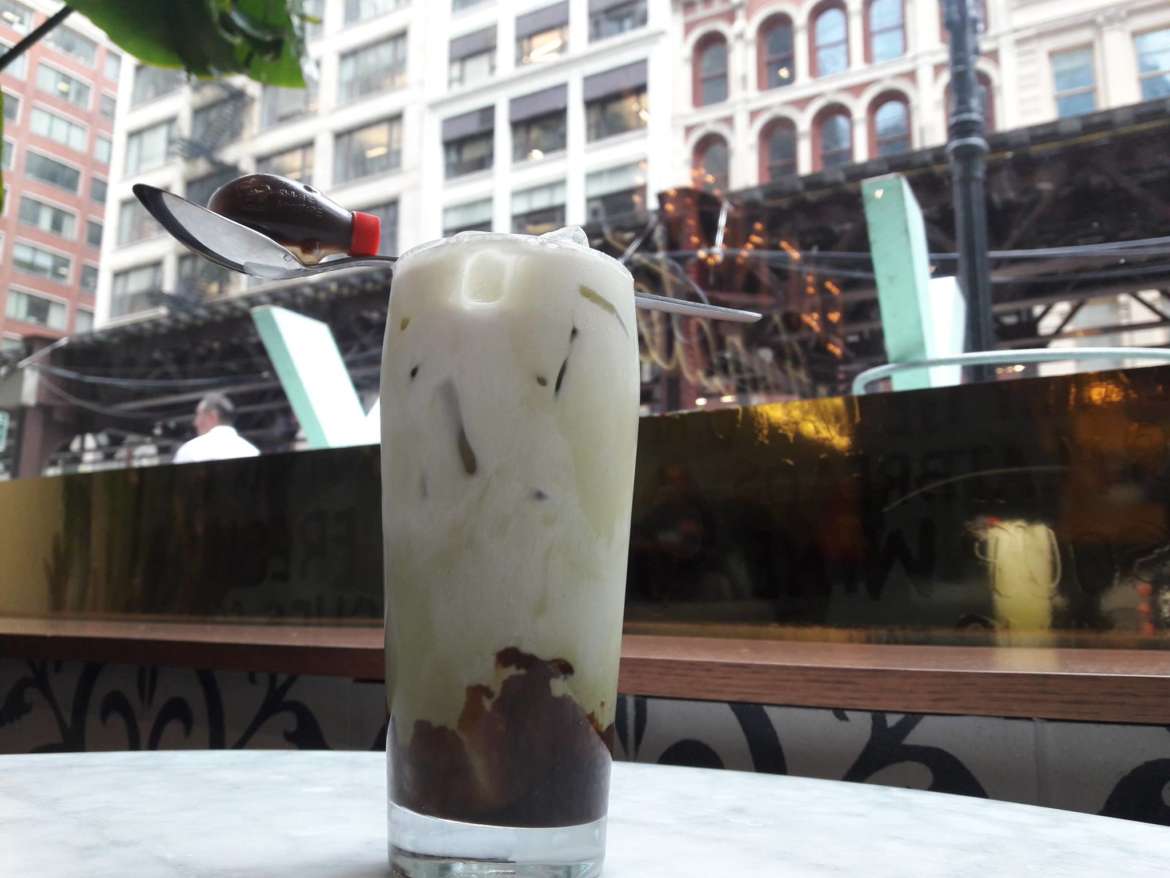 Goddess and the Baker
I mean c'mon, look at it. This drink includes all kinds of complimentary flavors that make your taste buds run wild. And the best part? There's a chocolate fish waiting for you on top.
Ice Coffee & Horchata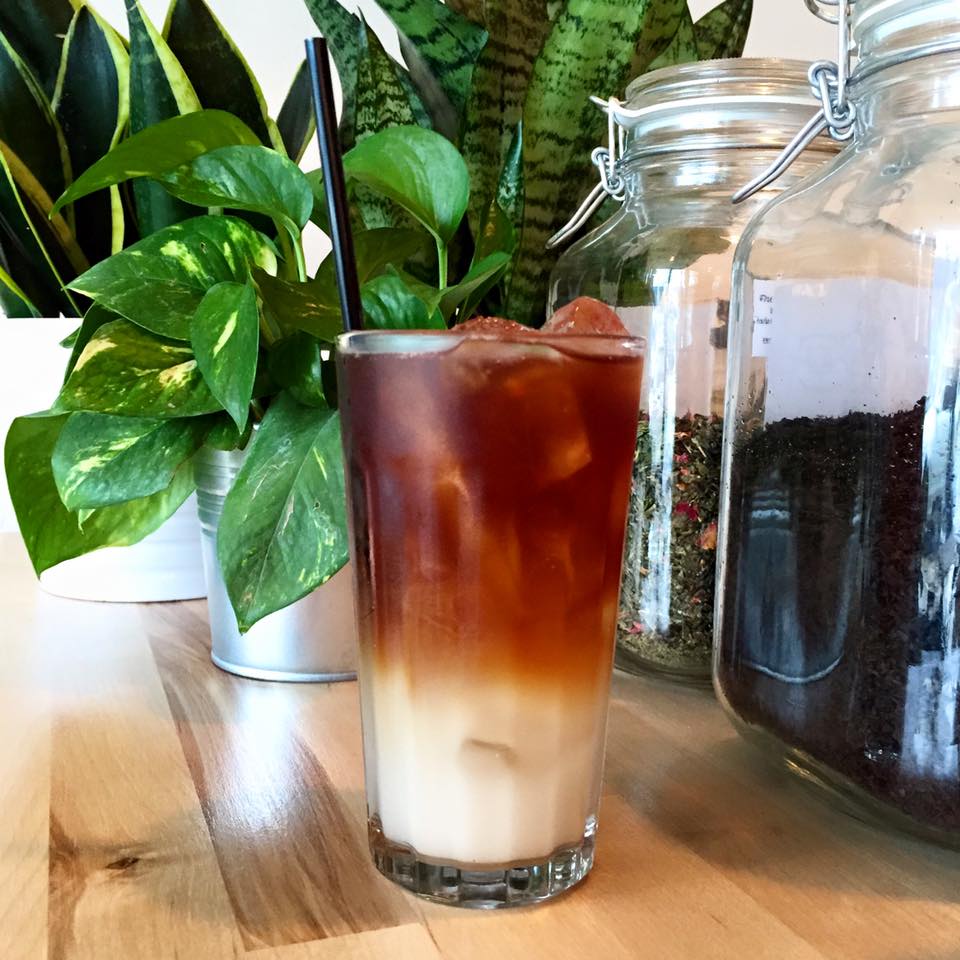 Same Day Cafe
There's really no need to explain why you should head to Same Day Cafe and order this absolute goddess of iced coffee right now. It's all in the aesthetics, and this concoction looks stupendous.
Featured Photo Credit: Beatrix Facebook
Find what really matters in Chicago with the UrbanMatter app!
To download or see reviews from our users, head here.