Feel like you need to stop and take a breath amidst the holiday frenzy of arranging travel plans, shopping for Christmas outfits, and scoping out stocking stuffers for kids? Take a cue from your kids and remember to enjoy the wonder and magic of the holidays. Starting a couple of special holiday traditions for your family is time well spent, and a great way to make holiday memories that will continue to pay off year after year. Here are a couple of holiday and Christmas activities for kids in Chicago.
Chicago Holiday Celebrations
Chicago offers an amazing array of holiday events for families: light shows, parades, Christmas markets and more. You couldn't possibly do it all, but making the time to enjoy a couple of family outings will help you appreciate our wonderful city and discover new favorite things to do together. Sit down with the family and decide on a couple of things to do in Chicago with kids. Or let each family member pick one event.
---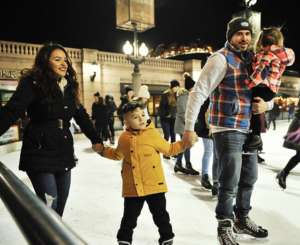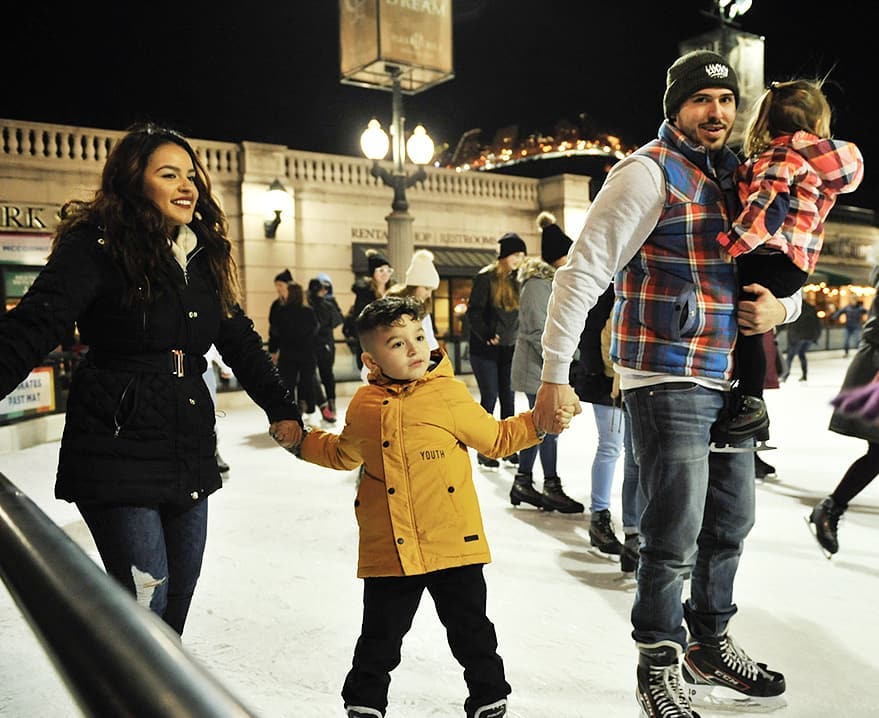 View the 10 Best Free Holiday Events in Chicago
Are you trying to find free things to do this holiday season? View our list of 10 Free Things to Do in Chicago, the Holiday Edition.
View 10 Free Things to Do in Chicago: Holiday Events & Activities
---
Family Volunteering
There are wonderful opportunities to volunteer with your kids in Chicago all year long, but the holidays, in particular, are an important opportunity to teach kids gratitude and a sense of service toward others. It will be so rewarding to make a little bit of time in your schedule each year during this season of abundance to help with wrapping gifts, packaging food, or visiting the elderly at one of many kid-friendly holiday volunteer events in Chicago.
Cookie Exchange
Another entertaining Christmas activity for kids in Chicago are cookie exchanges, but who wants to spend hours and hours toiling in the kitchen? To make your life easier, try hosting an annual cookie exchange with a handful of other families. Each family brings one or two family-favorite Christmas cookie recipes with enough to share, and empty containers for taking an assortment home. You provide the venue, turn on some Christmas music, and fill the crockpot with hot chocolate. And maybe someone else will volunteer to host next year!
Family Movie Night
Pop some popcorn, dig into that newly-acquired Christmas cookie smorgasbord, and snuggle up to watch your favorite Christmas movie for kids by the light of the tree. This is a fun Christmas activity for kids since it leaves you plenty of opportunity to watch your family's all-time favorites and discover a couple of new ones. And, because Christmas movies pretty much universally drive home the importance of family, love, and togetherness, we can't think of a better way to spend some distraction-free time with your kids. Because isn't that what the holidays are all about?
Start new holiday traditions with your family this year! Check out more family-friendly things to do in Chicago this December.
At UrbanMatter, U Matter. And we think this matters.
Tell us what you think matters in your neighborhood and what we should write about next in the comments below!
READ MORE LIKE THIS
DOWNLOAD THE URBANMATTER APP
FIND PARKING