It's finally that time of year: holiday and Christmas events are in full swing, the house is starting to smell like cinnamon, and for those of us in the Chicagoland area, the steep weather decline and first signs of snow are all indicators of the same thing: the holiday season is here!
And with those chillier temperatures often comes restlessness for all of the kids stuck in the house. But not to worry — we've got you covered.
The city of Chicago, a booming metropolis during the warmer months, still doesn't let us down when the winter blankets its streets. It's as vibrant as ever with so many fun activities just waiting for you and your family to experience!
Here are some of the best holiday and Christmas events near you in Chicago to attend with family this year.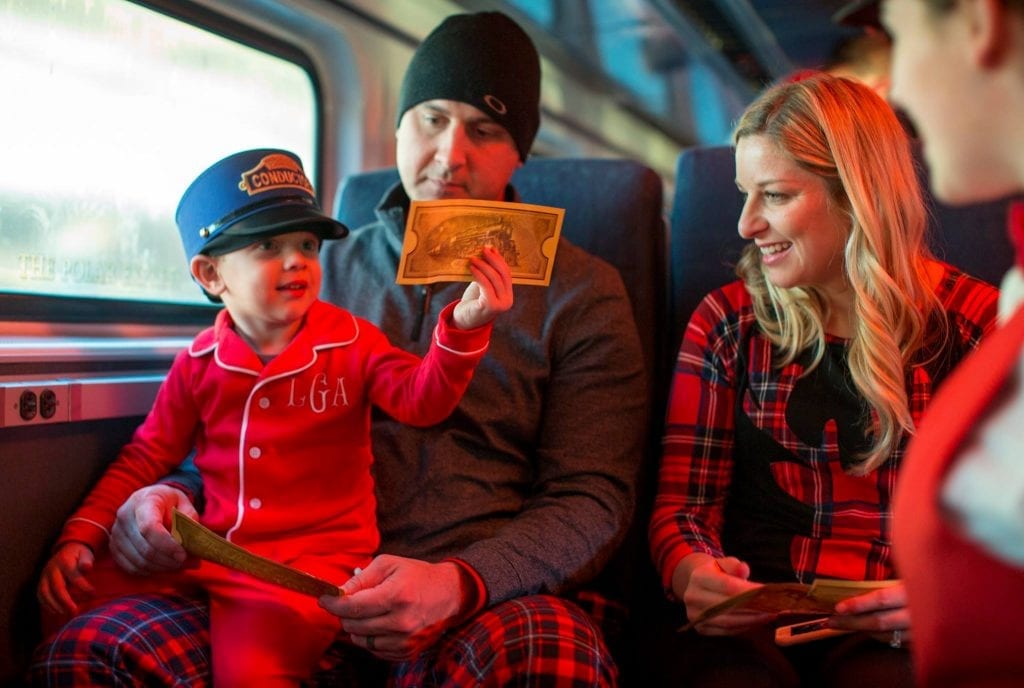 The Polar Express | November 23 – December 29 @ Chicago Union Station
If you're looking for Christmas events near you in Chicago, the Amtrack trains are getting all dressed up for the holiday season with a real-life Polar Express experience through December 29th. After your car host punches your golden ticket, prepare to take off on a magical journey, filled with hot chocolate and cookies, dancing chefs, Santa's elves, a sing-a-long, and, of course, the first gift of Christmas. Get your tickets online for a day of your choice and let the little ones be spellbound by the magic of Christmas.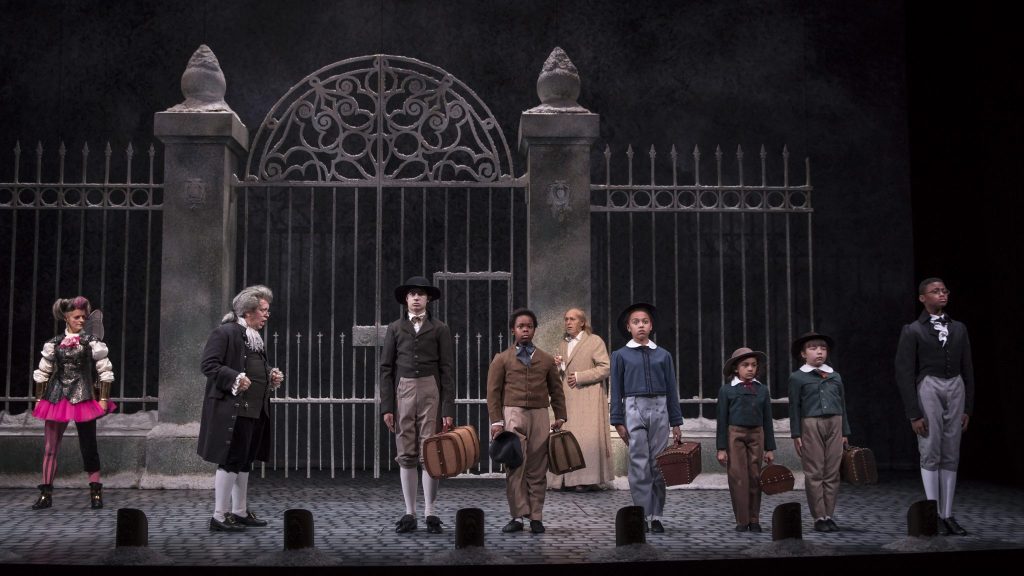 A Christmas Carol | November 16 – December 29 @ Goodman Theatre
One of Chicago's most beloved Christmas events returns yet again to the Goodman Theatre. If you're looking for a longer show, A Christmas Carol runs just over two hours and is highly praised as spectacular by critics. This timeless story of Ebenezer Scrooge and his moral redemption also runs through December 29th. Tickets and more information can be found online.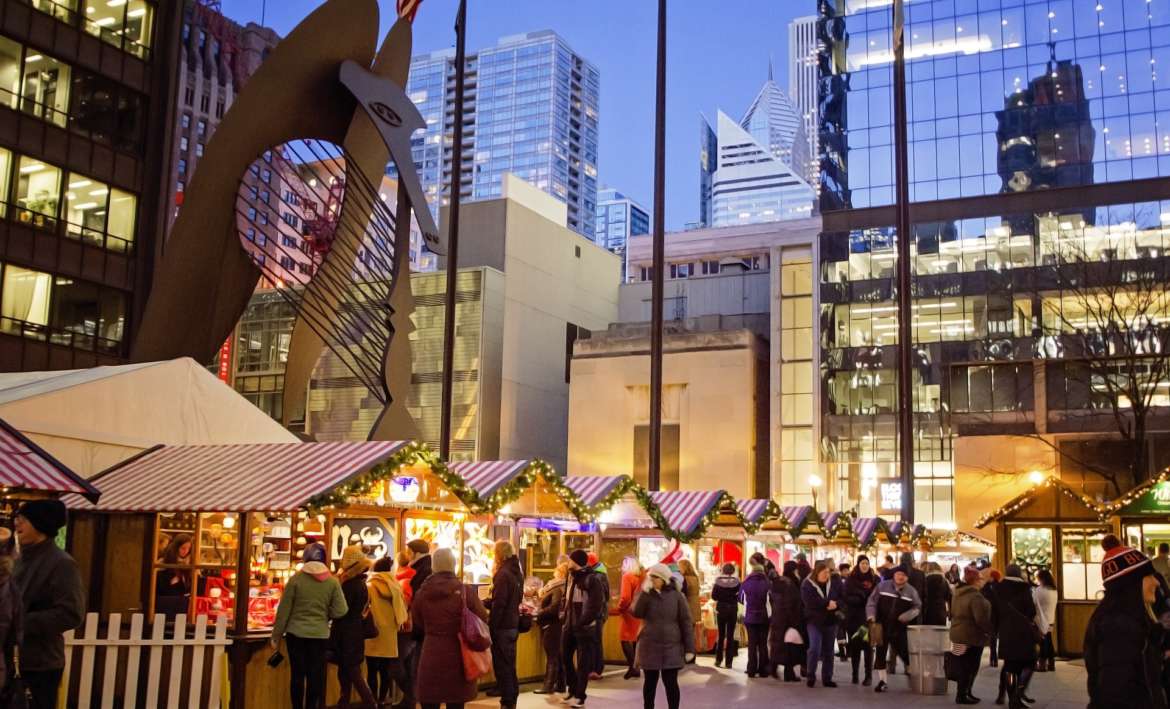 Christkindlmarket | November 15 – December 24 @ Daley Plaza & Gallagher Way
This classic holiday tradition celebrates its 24th year in Chicago with not one, but two Chicago locations this year! This Christmas event near you in Chicago will be at its home base in the Loop and in Wrigleyville this season. The market features delicious treats such as hot chocolate and mulled wine in commemorative cups, a giant Christmas tree, local vendors, and live music. And the best part? Admission is always free!
If you choose the Loop location, make sure to check out the Macy's windows on State Street for even more holiday cheer!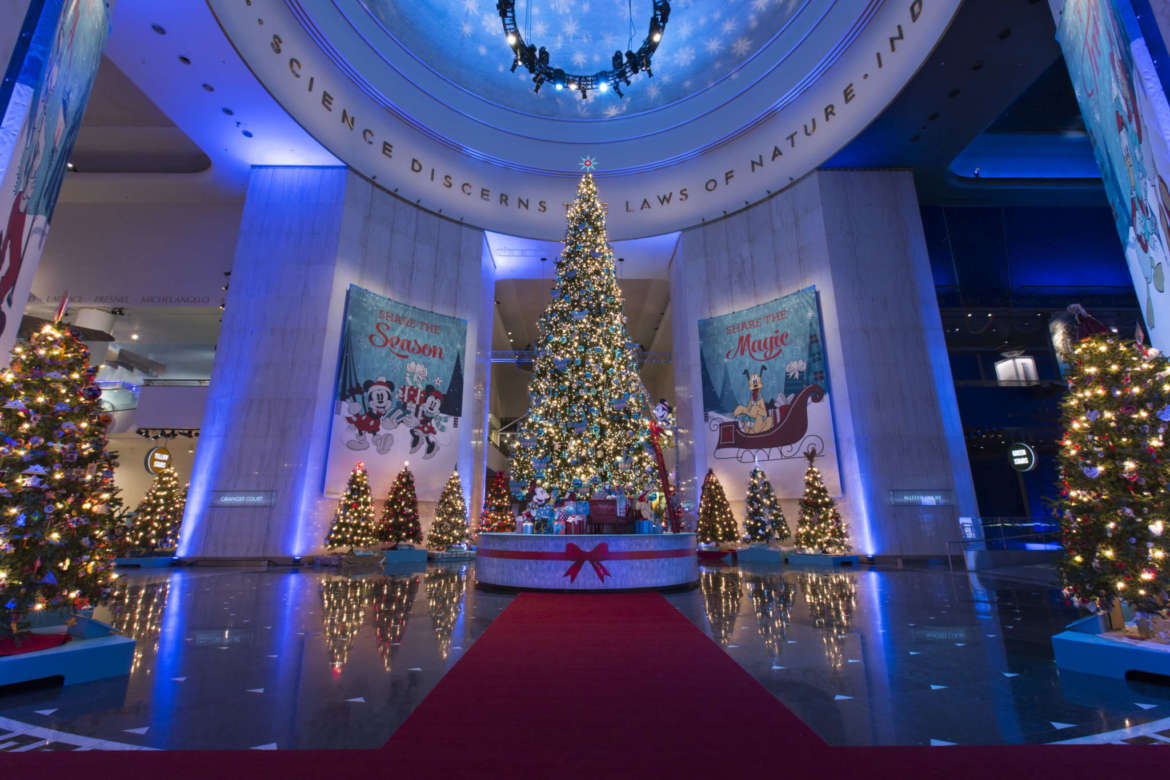 Christmas Around the World | November 14 – January 5 @ Museum of Science + Industry
If you're looking for a somewhat educational Christmas event, the Museum of Science and Industry has erected, for the 77th year, their Christmas Around the World trees! The trees are decorated by volunteers and employees to showcase "holiday traditions from around the globe." It allows visitors to see how other countries celebrate the holidays and maybe even find new traditions for their own families to adopt! The trees are included in the price of general admission to the museum.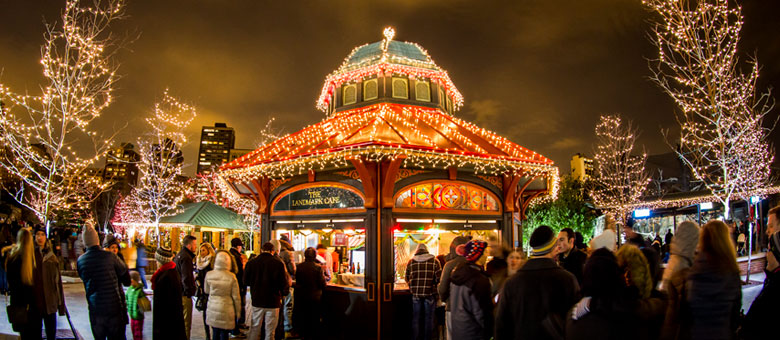 ZooLights | November 29 – January 5 @ Lincoln Park Zoo
If you're lucky to catch one of those mild winter days, Lincoln Park Zoo gets in on the holiday fun with their yearly ZooLights spectacular! Visit this Christmas event near you to observe the dazzling light displays that are picture-perfect for holiday cards. ZooLights is celebrating its 25th year at Lincoln Park Zoo in the city. The daily event also includes pictures with Santa, holiday musical light shows, carolers, live ice carving, colossal themed displays, and so much more! Admission to the zoo is also free.
Holiday Magic | Saturdays & Sundays November 30 – December 22, Thursday – Tuesday, December 26 – 31 @ Brookfield Zoo
If you're looking to travel a bit further (or closer, depending on your location), Brookfield Zoo also gets in on the zoo lights fun for one of the best holiday activities of the season. The zoo boasts a skating rink, a cookie, and cupcake decorating pop up, light displays to coincide with the animal habitats, a talking tree, a 20-foot sparkling orb, a magician, animal chats, and so much more every night! For more information and admission prices, visit their website.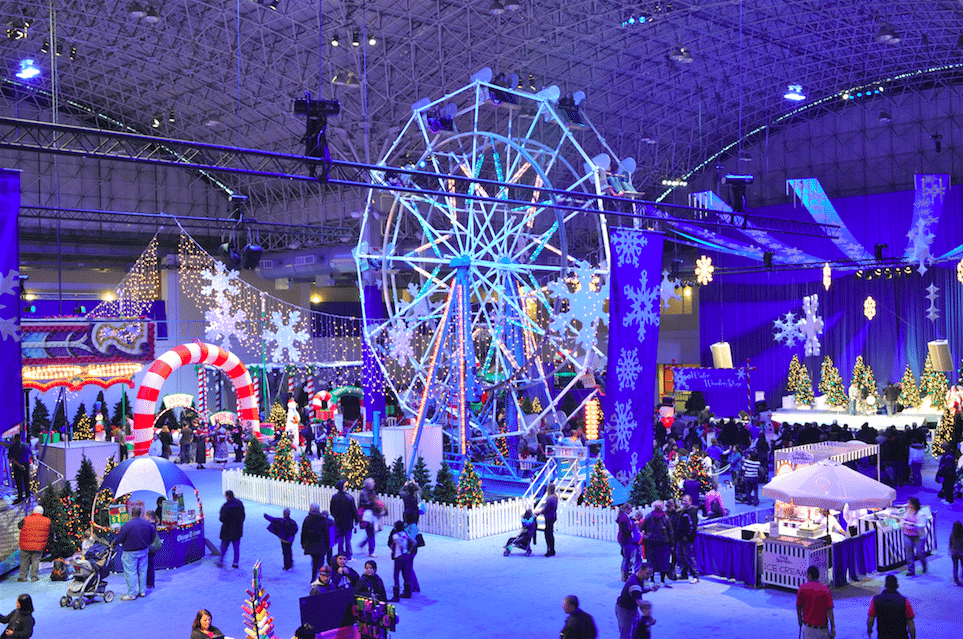 Winter WonderFest | December 6 – January 12 @ Navy Pier
Running through January 12th, this indoor festival at Navy Pier is sure to keep your family busy on even the coldest winter day. There's cookie decorating, photos with Santa, an indoor ice skating rink, a massive slide, a train for your little ones, rides, a massive tree, and even indoor tubing! Ticket pricing and more information can be found online.
No matter what activity you choose this holiday season, Chicago is filled with cheer and adventure just waiting for you and your loved ones. So grab your mittens and hit the town!