The Macy's Christmas windows in Chicago are titled "Believe in the Wonder" this year!
Founded in 1852, Marshall Field's grew from a small business into a diversified department store. In 1897, Arthur Fraiser, the new Marshall Field's display manager, decided he was going to place the store's Christmas toys in the window. Little did he know the tradition would stand for over 50 years, until World War II, when a new design for the Macy's Christmas windows was unveiled. The new plan, which called for the windows to span the entire length of State Street, is still in effect today. 
The iconic window displays at Macy's on State Street are now open for the 2019 holiday season. Believe in the Wonder, the 52nd annual holiday display, is about feeling the magic that the holidays bring – no matter if you're young or old. The windows span the entire length of the building and will be on display until January 5, 2020.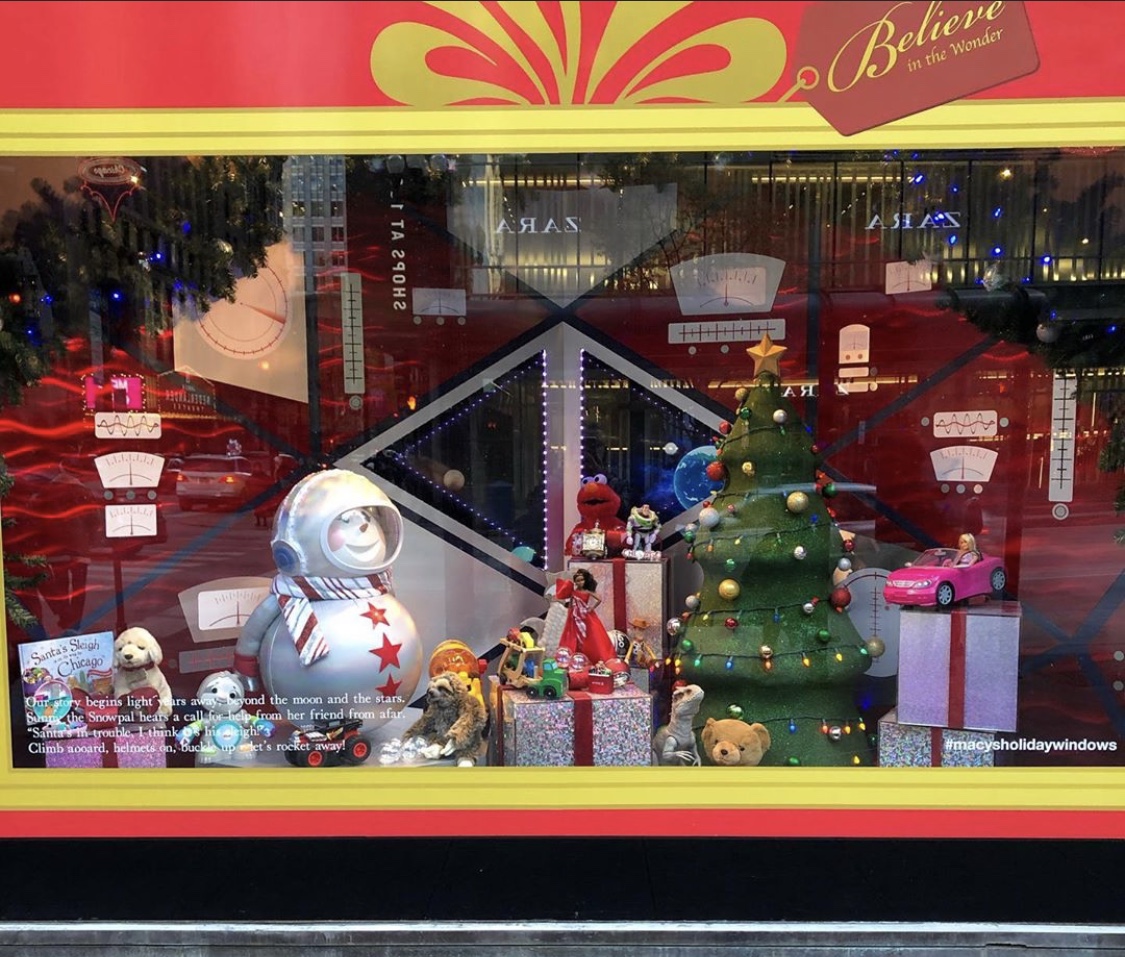 The 112th lighting of the Great Tree took place Saturday, November 2, 2019. The tree stands 45-feet tall, has more than 2,000 ornaments and over 6,000 lights, and remains in the Walnut Room restaurant in Macy's on State Street.
On the 5th floor in the Kids department, Santa is paying a visit to Chicago's children while he takes a short vacation before Christmas. See the big man himself, snap a photo, and high-five some elves this holiday season. Santaland runs until December 24.
If you're interested in learning more about the Macy's on State Street holiday traditions, check out their guided tours.
At UrbanMatter, U Matter. And we think this matters.
Tell us what you think matters in your neighborhood and what we should write about next in the comments below!
Featured Image Credit: Lydia Matteoni
READ MORE LIKE THIS
DOWNLOAD THE URBANMATTER APP
FIND PARKING