'Twas the night before Christmas and all through Chicago, so many people were stirring, even a mouse. The Macy's windows were glinting here and there, lighting the way for Cirque du Soleil.
That's right! This year, Chicago will be one of only two stops for the twist on the story we all know and love! Jumping on the breath-of-fresh-air-to-a-timeless-classic train, Cirque du Soleil is bringing an all-new version of 'Twas the Night Before Christmas to life with its latest spectacular.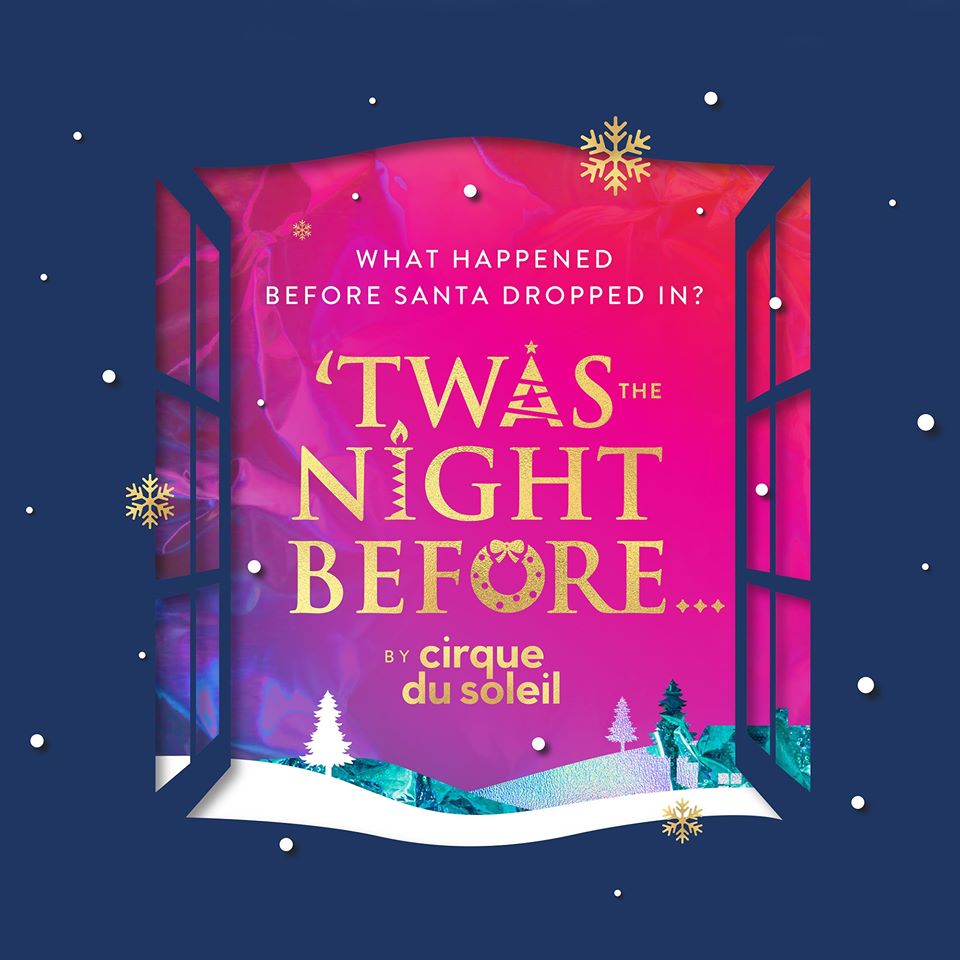 Every year, Isabella and her father read 'Twas the Night Before Christmas on Christmas Eve. But this year is different. Isabella just isn't as excited about Christmas this year. But as they snuggle down to read the beloved tale, the story starts to come to life before their very eyes! As the poem's world engulfs the stage, aerialists delight audiences with a duet with ropes that will entrance the audience in its winter whimsy. Focusing on the anticipation of a child on Christmas Eve, the show continues with an acrobatic performance that is both high energy and full of laughs. And what would this classic be without a visit from Santa Claus? His visit brings joy and bright lights to the end of the show and will get audiences excited about the holiday season!
'Twas the Night Before Christmas promises to be a family-friendly evening full of laughs, joy and their signature brand of circus with a holiday twist. The high flying fun will run at the Chicago Theatre on November 29th to December 8th with three different showtimes during weekend performances. Tickets for this family holiday spectacular are on sale now and can be found online!
Get the family together for a magical evening of Cirque du Soleil's 'Twas the Night Before…!
At UrbanMatter, U Matter. And we think this matters.
Tell us what you think matters in your neighborhood and what we should write about next in the comments below!
Featured Image Credit: Circque de Soleil
READ MORE LIKE THIS
DOWNLOAD THE URBANMATTER APP
FIND PARKING