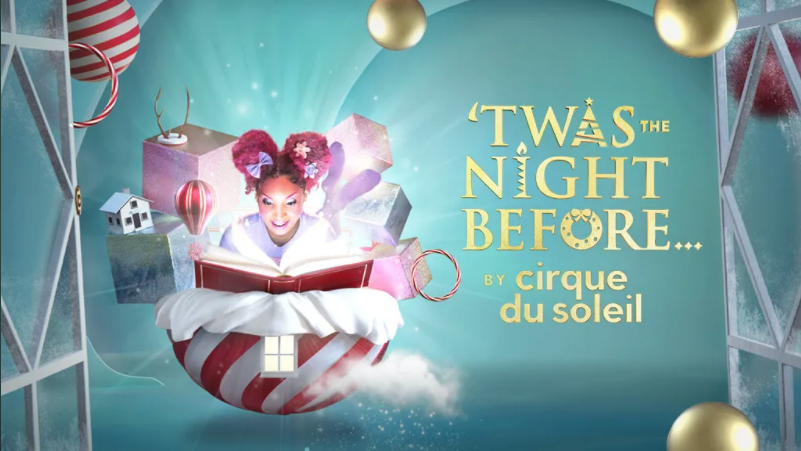 'Twas the Night Before…by Cirque du Soleil
'Twas the Night Before… is an exhilarating spin on the beloved Christmas classic as only Cirque du Soleil could imagine. This festive show about the wonders of sharing and friendship promises to spark lasting memories in the hearts of families this holiday season.
Join Isabella, a curious girl who's become jaded by the hoopla surrounding Christmas, as she is whisked away to an upside-down, inside-out world where she meets characters inspired by the original timeless poem.
Cirque du Soleil's first-ever Christmas show, 'Twas the Night Before… is a flurry of love, Christmas cheer, rip-roaring fun and hugely lovable characters that will become a new tradition for families to cherish.
Discover what happened before Santa dropped in!
Appearing at The Chicago Theatre November 29 – December 8.
GroupTix (A division of Carol Fox & Associates)
http://grouptix.net/
773.327.3778
Children less than 1 year old may attend without the purchase of a ticket. However, they may not occupy their own separate seat and must sit on a parent or guardian's lap.
Photo Credit: The Chicago Theatre