It's (still) the summer of social distancing! With many of our favorite spots either shut down for the time being or operating in a limited capacity due to the restrictions put in place by the city, entertainment is finding a new (technically, old) way to bring the summer fun to us. Pop-up drive-in movie theaters are roaring in Chicago and the state, and we've recently even seen a drive-in concert breaking ground in the Chicagoland area. We've got the whole scoop on what new Chicago drive-ins are coming to town!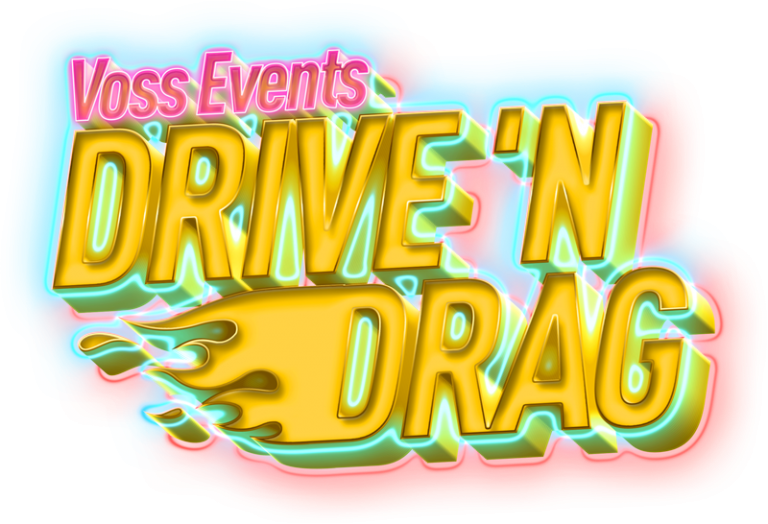 Drive 'N Drag
Friday, August 7 – Sunday, August 9 @ Soldier Field
While there have been some amazing virtual drag shows for folks to get their fill, there's no doubt that a different kind of energy exists when seeing these electrifying performances break it down live. If you're someone who's been missing that as well, you're in luck! This month, Voss Events' Drive 'N Drag comes to Chicago and will be featuring all-stars and alumnus from RuPaul's Drag Race! The line-up brings Asia O'Hara, Crystal Methyd, Gigi Goode, Jaida Essence Hall, Vanessa Vanjie, Plastique Tiara, and Yvie Oddly to the Soldier Field United Club stage. From Friday, August 7th to Sunday, August 9th, guests can drive in two-to-a-car to catch the show on stage and on jumbotron LED screens. Equipped with a quality light show, sound pumping both on the FM and outdoors, the Drive 'N Drag is just another way entertainment during COVID is evolving to fit the new normals we're living with.
Floating Boat Cinema
September 9 – 13 @ Location TBD
If we're talking about innovation, we definitely need to be talking about how there's a float-in drive-in movie theater (yes, boats!) coming to Chicago in just about a month. Australian production company Beyond Cinema has been bringing its Floating Boat Cinema all over the world and recently announced that the Chicago run is scheduled for September 9th through September 13th. While there isn't an exact location announced yet, nor a line-up of movies, the company says the films screened at this drive-in theater in Chicago will be a mix of some golden classics and some newcomers! Roughly 12 – 24 mini-boats will comprise the audience, each boat holding a max of eight people. When purchasing a ticket, one will be required to purchase seating for the whole boat so as to ensure one sits only with friends and family; this precaution will hopefully help maintain social distancing on the boats and between them. Movie snacks and drinks will be ready for purchase before people embark on the boats with the added perk that attendees get free popcorn!
---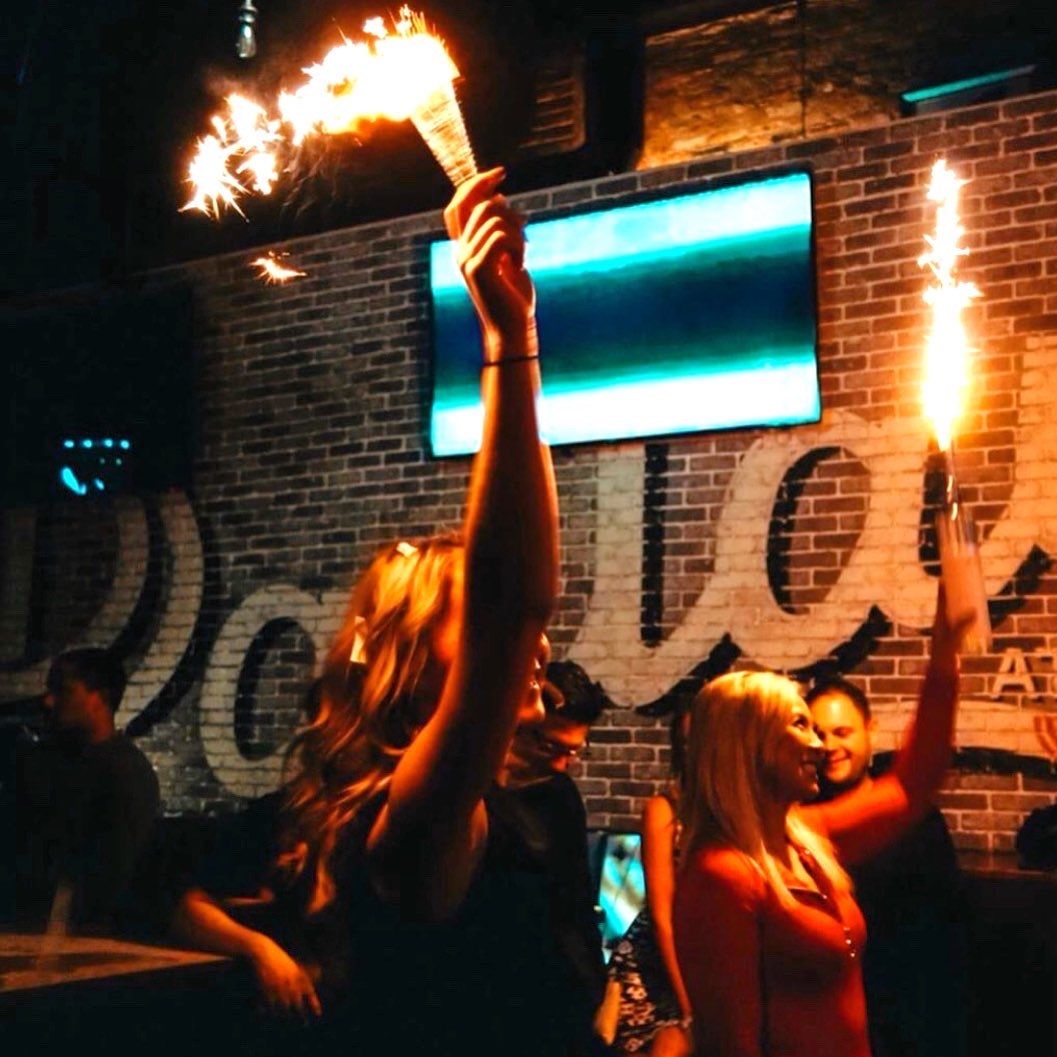 View Other Private Events and Watch Parties in Chicago
Need more of that viewing fill? View our list of other private events and watch parties in the city.
View Other Private Events and Watch Parties in Chicago
---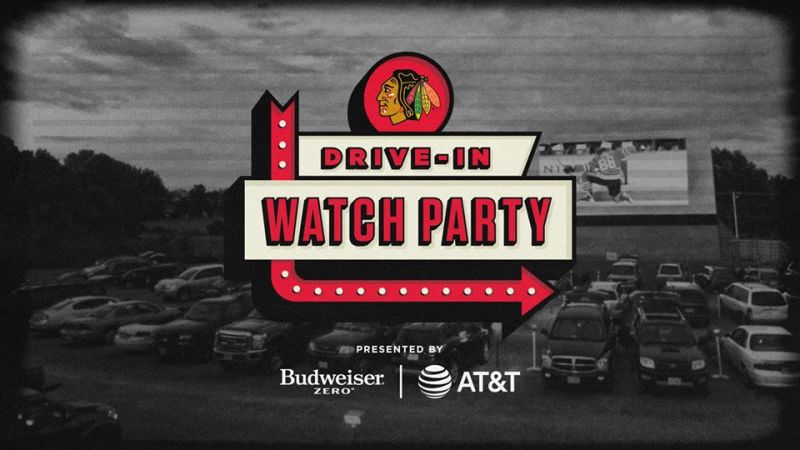 Chicago Blackhawks Watch Party
August 3 & 5 | 9:30 pm @ Schaumburg Boomers Stadium
While not technically in Chicago, hockey fans should be excited to know that Chicago Blackhawk watch parties are happening tonight and Wednesday, August 5th starting at 9:30 pm at the Schaumburg Boomers Stadium. Presented by Bud Zero and AT&T, guests can pull up in their vehicles to this temporary drive-in movie theater near Chicago and watch the Chicago Blackhawks take on the Edmonton Oilers in Game 2 and Game 3 of the Qualifying Round of the 2020 Stanley Cup Playoffs. If there is a Game 4 and/or Game 5 (which, come on, there won't be because we're the best), those watch parties will be announced at a later date. While VIP tickets that come with better viewing are already sold out, General Admission tickets are available for $40; parking spots come on a first-come, first-served basis.
At UrbanMatter, U Matter. And we think this matters.
Tell us what you think matters in your neighborhood and what we should write about next in the comments below!
Featured Image Credit: Beyond Cinema
READ MORE LIKE THIS
DOWNLOAD THE URBANMATTER APP
FIND PARKING