Spring break season is in the air, and whether you've chosen Austin as your week-long destination, or you're planning a staycation to avoid the airports, we got you covered. There are so many activities around Austin for all types of people. Outdoorsy and adventurous? Hungry for the barbecue and beer scene? We've got it all. School has been tough this year, so you deserve to have one helluva spring break in Austin.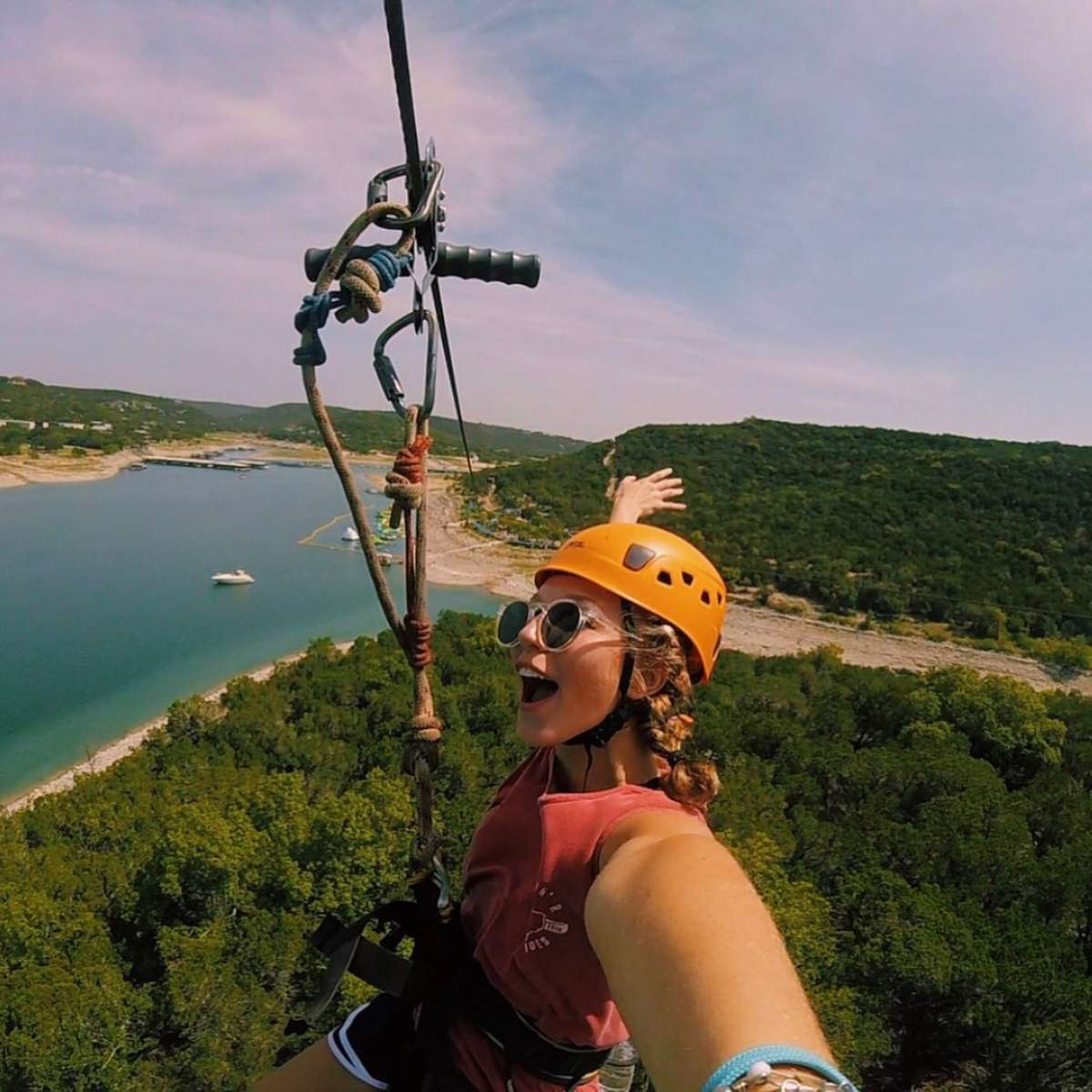 If you're looking for a bit of childlike fun, get a thrill ride on the zipline that runs over Lake Travis, giving you some of the best views in all of Austin. Afterward, make sure to take a party boat out on the lake, dock with other spring breakers at Devil's Cove, and grab lunch at The Oasis.
Just 45 minutes outside Austin is Jacob's Well, a small watering hole. If you're looking for things to do on spring break near Austin, travel to this diving destination to explore the deep center, stretching 140 feet down. Don't go that far though; this spot is considered one of the most dangerous diving areas in the world.
Nearby is an adorable Texas town with mystical woods and charming streets. Wimberly, TX, has ziplining, a cowboy museum, vintage markets, and the Old Baldy mountain peak.
Enjoy Texas Beer & Barbecue
Texas is famous for its barbecue, and some of the best food trucks and activities are located right here in Austin. Of course, nothing washes down pork chops like a cold one, so make sure to hit up an Austin patio and order up a Texas beer.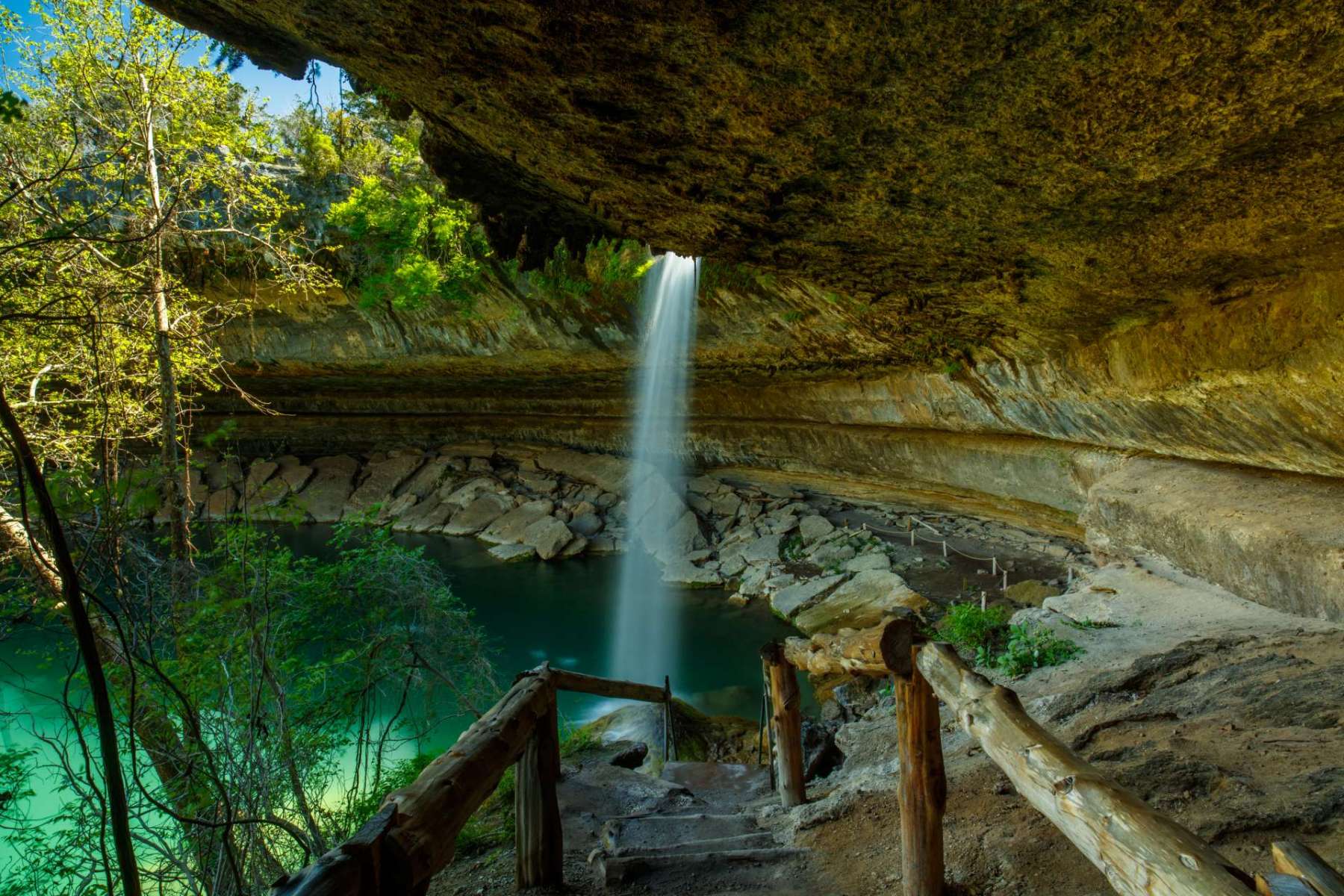 Hamilton Pool is one of the most frequented attractions in Travis County, a strikingly beautiful swimming hole with aquamarine waters and a trickling cascade.
If you're up for more adventure, take the mile-deep descent through the caverns at Westcave Outdoor Discovery Center until you reach a clearing with a mythical grotto and waterfall.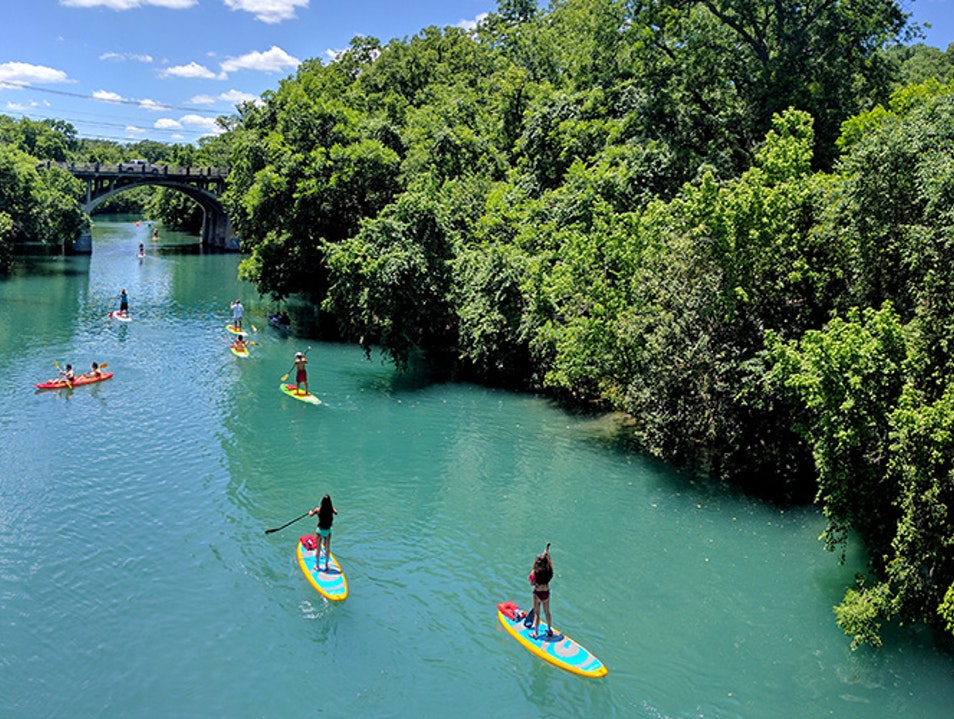 An easy way to enjoy the warm air and water during spring break near Austin is to zoom along the Boardwalk on Lime scooters or kayak along Lady Bird Lake. In, participate in a paddleboard trip with your friends—the choice is yours at Lady Bird Lake, a yawning reservoir in the Colorado River. The lake defines the north and south sides of Austin. On the far west end of the river is the sprawling Zilker Park and Barton Springs Municipal Pool, a natural swimming area that's popular with locals.
Drink wine with longhorn bulls at Torr Na Lochs, a vineyard & winery a little over an hour outside Austin, but totally worth it. This is an excellent activity to do with friends because the tasting room offers 6 1 oz pours for $15 (!!!), plus charcuterie boards and bruschetta platters, paninis, and more.