Juneteenth is an annual holiday celebrating the emancipation of enslaved people in the United States after the Civil War. Texas was ironically the first to commemorate the holiday, even though we were the last to hear about the 1862 Emancipation Proclamation. Black Texans will be BBQing, parading, dancing, and communing with friends and family this Sunday, June 19th, and there are plenty of places around Austin where you can continue the party.
Chicon St, Between E Martin Luther King Jr. Blvd. and Rosewood Ave & Rosewood Park
Celebrate Juneteenth the OG Austin way: with a parade on Martin Luther King Jr. Boulevard. The route travels down Chicon Street and ends at the corner of Chestnut and Pleasant Valley. Families are encouraged to bring their young ones and join in on the festivities at Roseward Park following the parade.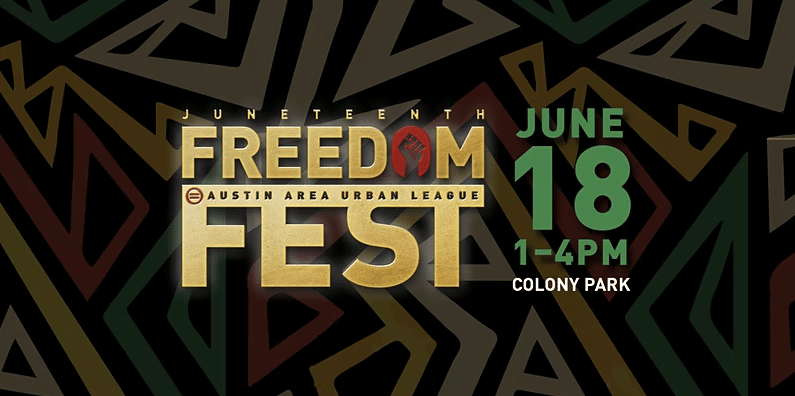 Colony District Park
The Austin Area Urban League puts on a Freedom Fest every year, so make sure to celebrate the rich culture and history of Juneteenth with music, barbecue, and time with family and friends here.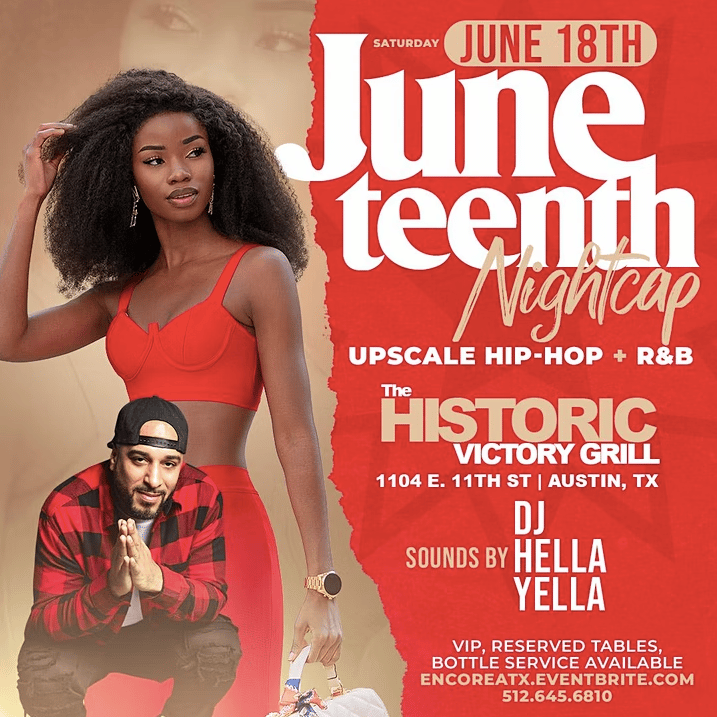 Victory Grill
Encore ATX is hosting a Juneteenth celebration at Victory Grill, with DJ Hella Yella spinning live R&B, reggae, Afrobeat, and hip-hop music all day long.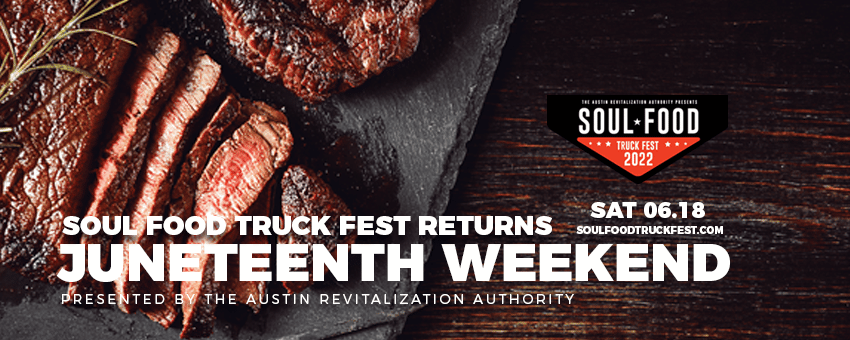 Huston-Tillotson University
Texas has some undeniably delicious soul food trucks, and lucky for you, they're all gathering en mass in Austin this Sunday for a family-friendly festival you just can't miss. Enjoy beer with bites of BBQ, Cajun seafood, traditional soul, and so much more, from over 10 food trucks, and don't forget to shop Black-owned businesses from the retail and arts vendors on site.
George Washington Carver Museum, Library & Genealogy Center
Juneteenth is not the same without Stay Black & Live's day-long music festival, with a stellar lineup of local Black talent like Mama Duke, WC Clark, Ivy Roots, and more.
Featured Image Credit: AustinTexas.org