All this quarantine has got us feeling a little nostalgic for the good old days, and we're not just talking about pre-COVID. Sometimes we just wish we were kids again, but who says you can't still be young at heart? Austin is chock-full of unique and frankly weird places to pretend we're still sticky-fingered and wide-eyed, so visit any of these places to tap right back into your inner kid.
600 E Riverside Dr, Austin, TX 78704
We are huge fans of Cidercade, Austin's one-and-only cider bar with a huge arcade and gorgeous lakefront views. With 24 unique ciders on tap, plus 150+ arcade games and 21+ only after dark, this is one of the best ways to go back in time and live like a kid again. It's $10 at the door and the games are free, so grab the squad and put your skeeball skills to the test.
1207 Barton Springs Rd, Austin, TX 78704
Not one, but TWO 18-hole mini golf courses await you at this magical Neverland, designed after the Disney classic. This nostalgic, albeit quirky, staple has been kickin' since 1948, complete with Peter Pan himself (now in a football jersey because Texas) and a giant T-Rex for some reason?? We suspend our disbelief because we've got a soft spot for this place; plus, we'll bet you didn't know it's BYOB!
3916 Gattis School Rd #112, Round Rock, TX 78664
Right, so we know this is a bit outside Austin, but worth listing a second mini golf course because this one features glow-in-the-dark monsters! According to this very cool advertisement, Monster Mini Golf is perfect for first impressions, coworker outings, and birthday parties. With so many other attractions too, like laser tag and a laser maze, flashy arcade games, and a virtual reality simulation, you'll feel just like a kid again. Grab one of their sweet promos Monday – Wednesday and Fridays!
4809 S Congress Ave, Austin, TX 78745
Picture this: your car badly need wash after that winter storm we just endured. Sure, you could go to a regular car wash, or do it yourself, but why not get a little fun out of it and for a totally reasonable price? Enter: Jurassic Car Wash, a little pocket of land before time where dinosaurs still roam right here in Austin. Narrowly escape the jaws of a T-Rex when you dare to enter the car wash. Their most inclusive package is only $10, so it's definitely worth your cash.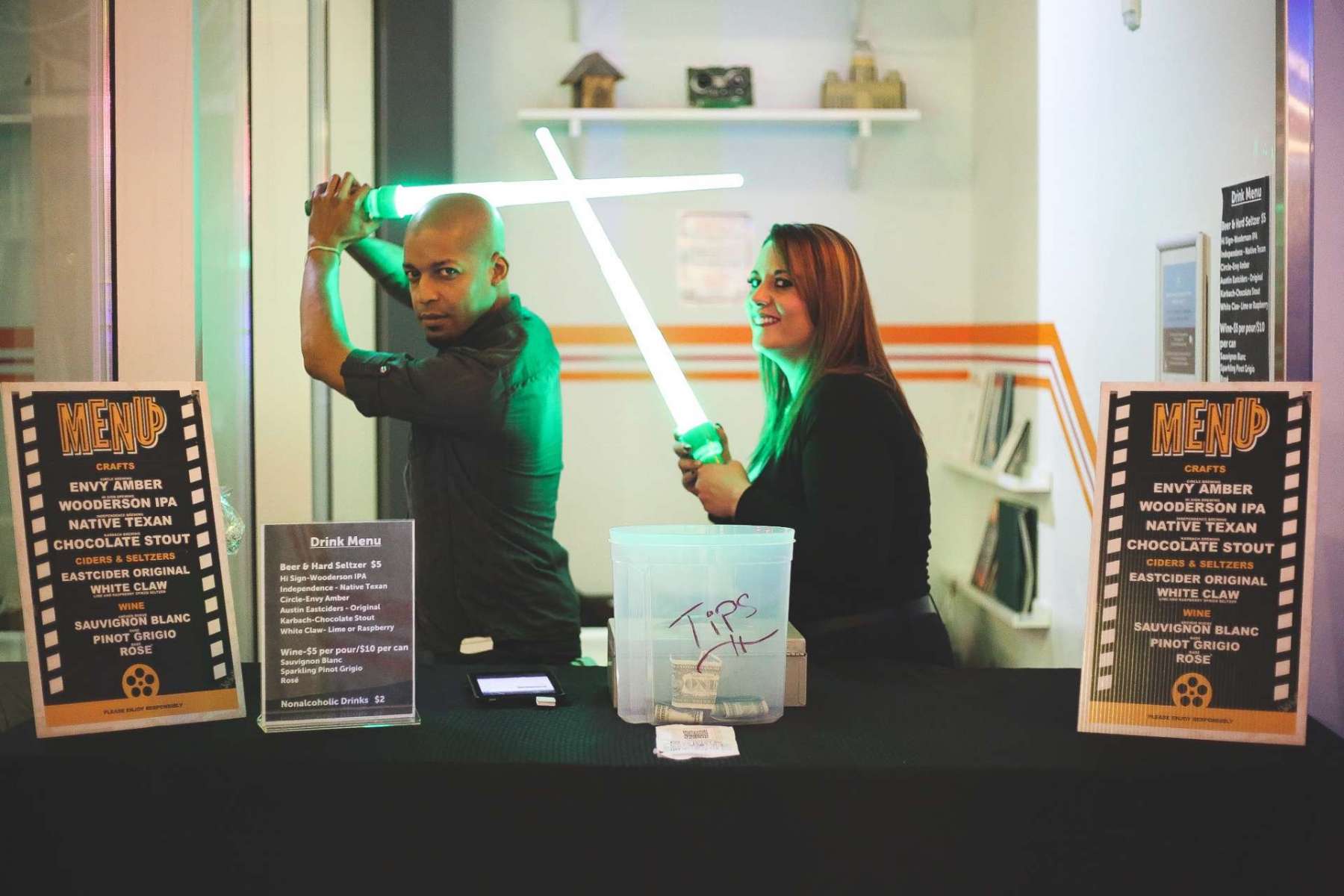 1830 Simond Ave, Austin, TX 78723
Easily our favorite children's museum in Austin, The Thinkery is wildly explorative for children and even more fun when you're an adult. Whether you have kids, or just want to act like one for the day, The Thinkery is a great place to learn about science by doing, making, and experiencing. Thinkery21 is a special, adults-only program that hosts several 21+ only events throughout the year, including the famed JingleBooze holiday party, but is unfortunately suspended due to the pandemic.
Right now, hours are limited to the weekends, but we're hoping that will change this year!
Friday: Open for timed sessions 9:00 am – 1:00 pm
Saturday: Open for timed sessions 9:00 am – 3:30 pm
Sunday: Open for timed sessions 9:00 am – 3:30 pm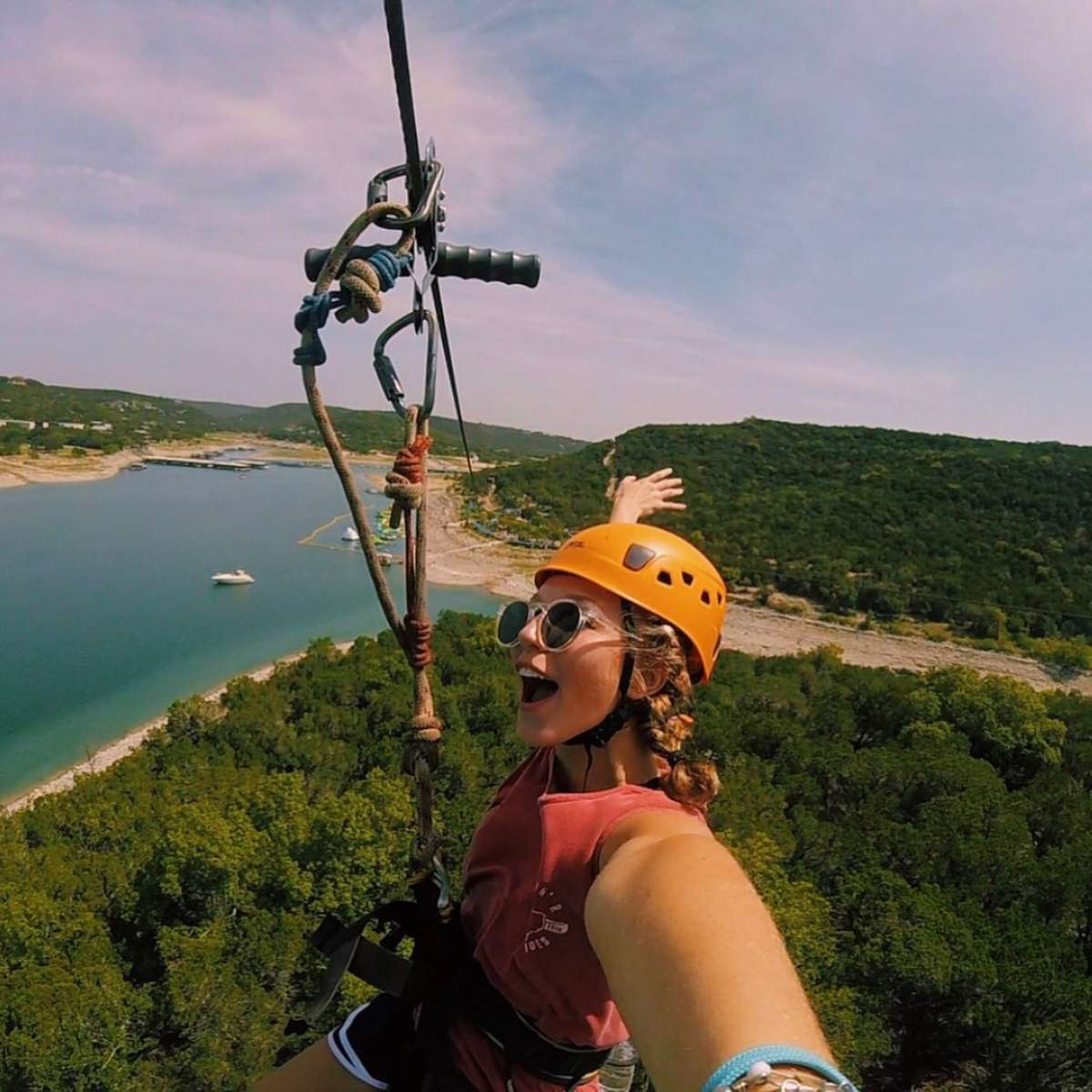 14529 Pocohontas Trail, Volente, TX 78641
This is an absolute must if you live in Austin, whether you've been here your whole life or just moved in. The sights alone are spectacular, a wide-reaching view of the entire city from high up in the hills, and the thrill ride is just as exhilarating. It's the longest and fasting zipline in all of Texas, and most certainly instills a childish excitement.