Father's Day is just around the corner, and what better way to show appreciation for your old man than by treating him to a delicious meal? And in Austin, you definitely can't go wrong with the restaurant scene. With a vibrant culinary scene that offers something for everyone; from finger-licking BBQ joints to trendy brunch spots, there is something for every dad. We've compiled a list of the top restaurants in Austin where you can celebrate Father's Day with great food and great company. Let's dig in!
View this post on Instagram
900 E 11th St, Austin, TX 78702
A carnivore's delight; prepare for a meaty adventure at Franklin Barbecue, where the lines are long but the brisket is worth the wait. Dad will feel like a king devouring the smoky, tender meat that melts in his mouth. Just make sure he brings his stretchy pants!
View this post on Instagram
Multiple Locations
Torchy's Tacos is the perfect place to satisfy your dad's craving for flavorful Tex-Mex cuisine. From the "Trailer Park" to the "Crossroads," Torchy's unique taco combinations will keep his taste buds dancing. Don't forget to grab some "damn good" queso – it's a definite must.
View this post on Instagram
79 Rainey St, Austin, TX 78701
Banger's is heaven for sausage enthusiasts, serving up a variety of delectable sausages with unique flavors. Your dad can relish in the lively atmosphere, enjoy a cold beer from their extensive selection, and maybe even challenge himself to try their "Man vs. Food" platter.
View this post on Instagram
2300 E Cesar Chavez St, Austin, TX 78702
If you're looking for a brunch spot for dad, Juan in a Million is the place to be. Their signature "Don Juan" breakfast taco is legendary – a delicious combination of eggs, bacon, potatoes, and cheese. Dad will definitely need a siesta after this hearty morning feast!
View this post on Instagram
801 S Lamar Blvd, Austin, TX 78704
For the sushi-loving dads, Uchi is a hidden gem. This upscale restaurant offers an exquisite selection of fresh seafood and innovative sushi rolls. Let dad indulge in the "omakase" experience, and watch his eyes light up with each artfully prepared dish.
View this post on Instagram
Multiple Locations
Kerbey Lane Cafe is a cozy spot serving comfort food with a twist. From fluffy pancakes to hearty burgers, they have it all. Dad will appreciate the laid-back atmosphere and the chance to relive his college days with their famous queso and chips.
View this post on Instagram
1400 S Congress Ave, Austin, TX 78704
For dads who love seafood and coastal vibes, Perla's is a haven in the heart of Austin. Treat him to a variety of freshly shucked oysters, succulent lobster rolls, and mouthwatering fish tacos. With its beachy ambiance, Perla's will transport you both to a seaside paradise.
View this post on Instagram
6550 Comanche Trail, Austin, TX 78732
End your Father's Day celebrations on a high note at The Oasis, perched on a hilltop overlooking Lake Travis. The panoramic views are as impressive as the food. Raise a toast with dad while savoring their delectable dishes and enjoy the breathtaking sunset together.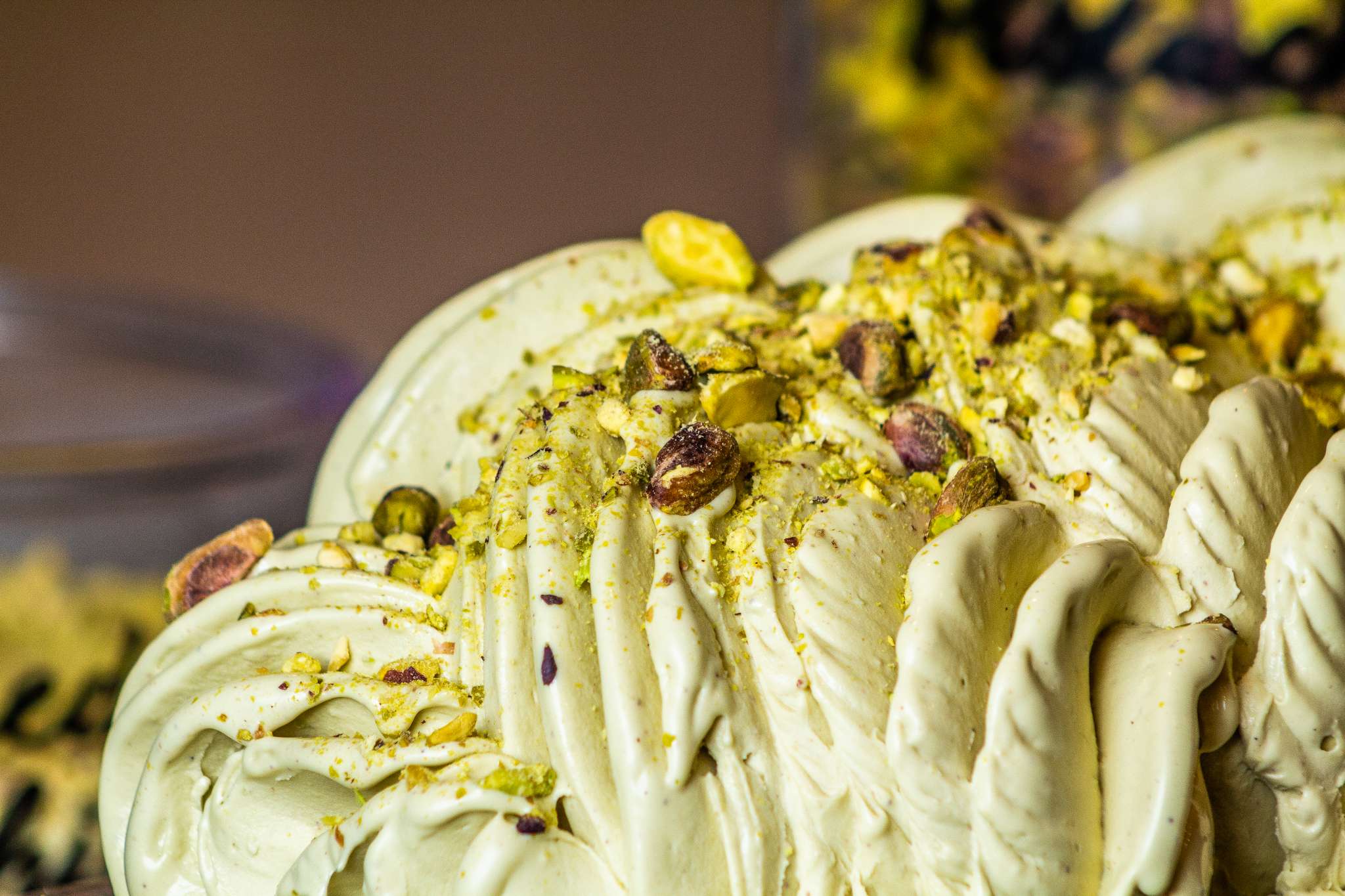 1400 S Congress Ave Suite B160, Austin, TX 78704
Gelato Paradiso is celebrating dads this season by giving every dad a free cup or cone of gelato on Father's Day. They can choose between the light and refreshing dairy-free sorbettos or the rich and creamy gelato flavors. Gelato Paradiso also has decadent gelato cakes available for pre-order for anyone looking to celebrate the holiday at home. Call the SoCo shop at 512-580-0094 to design your cake, and make sure to give the team at least 36 hours notice for all gelato cake orders.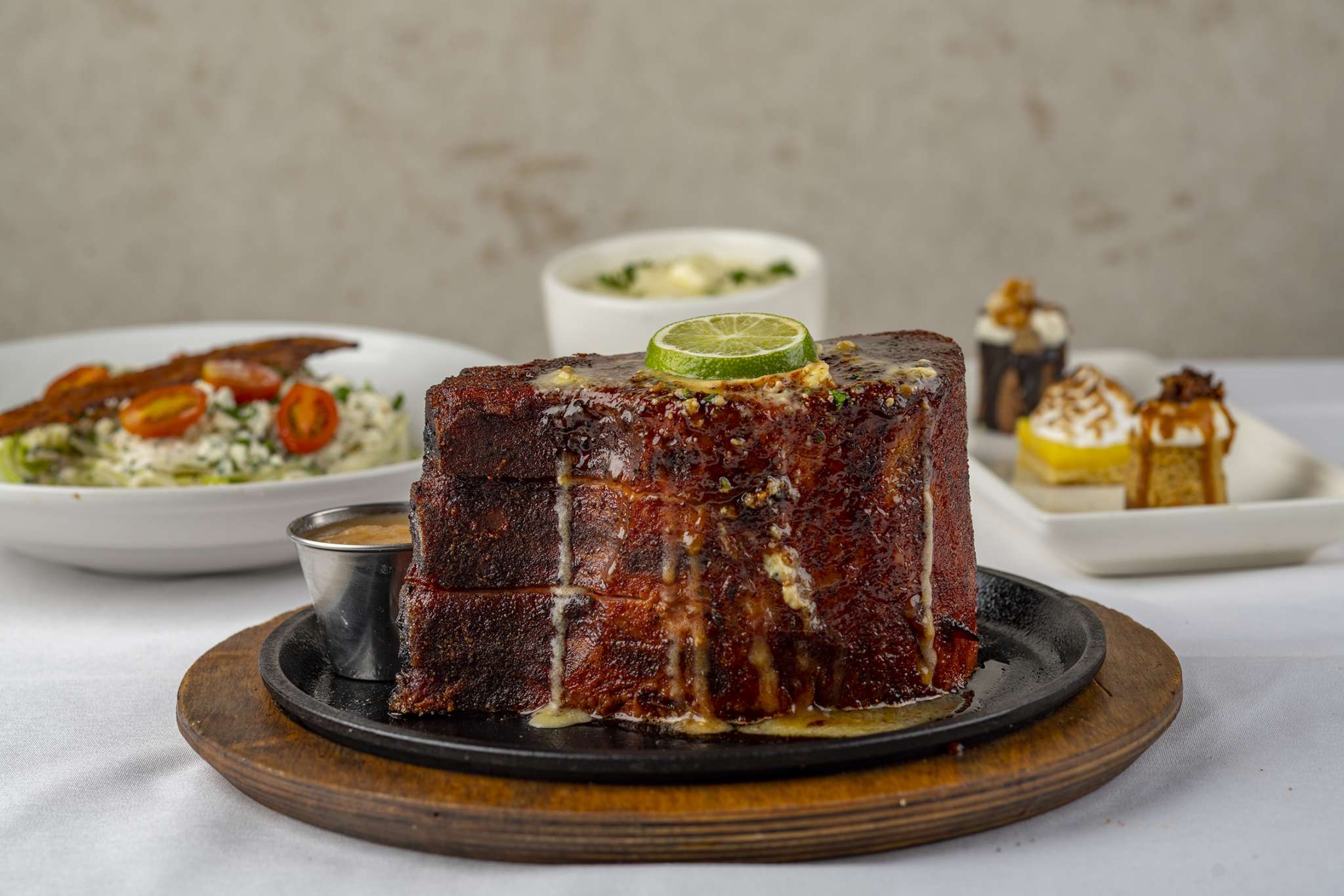 Multiple Locations
Enjoy Father's Day the Perry's way on Sunday, June 18. For Father's Day, Perry's Steakhouse is offering its 22 oz. Bone-in Caramelized Prime Rib available all day (dine-in or to-go), 3-Course Pork Chop Sunday Supper (dine-in or to-go from 4-9 p.m.) and Off-The-Menu Brunch Inspired Cocktails (dine-in from 11 a.m. – 4 p.m.). To-go orders can be made online.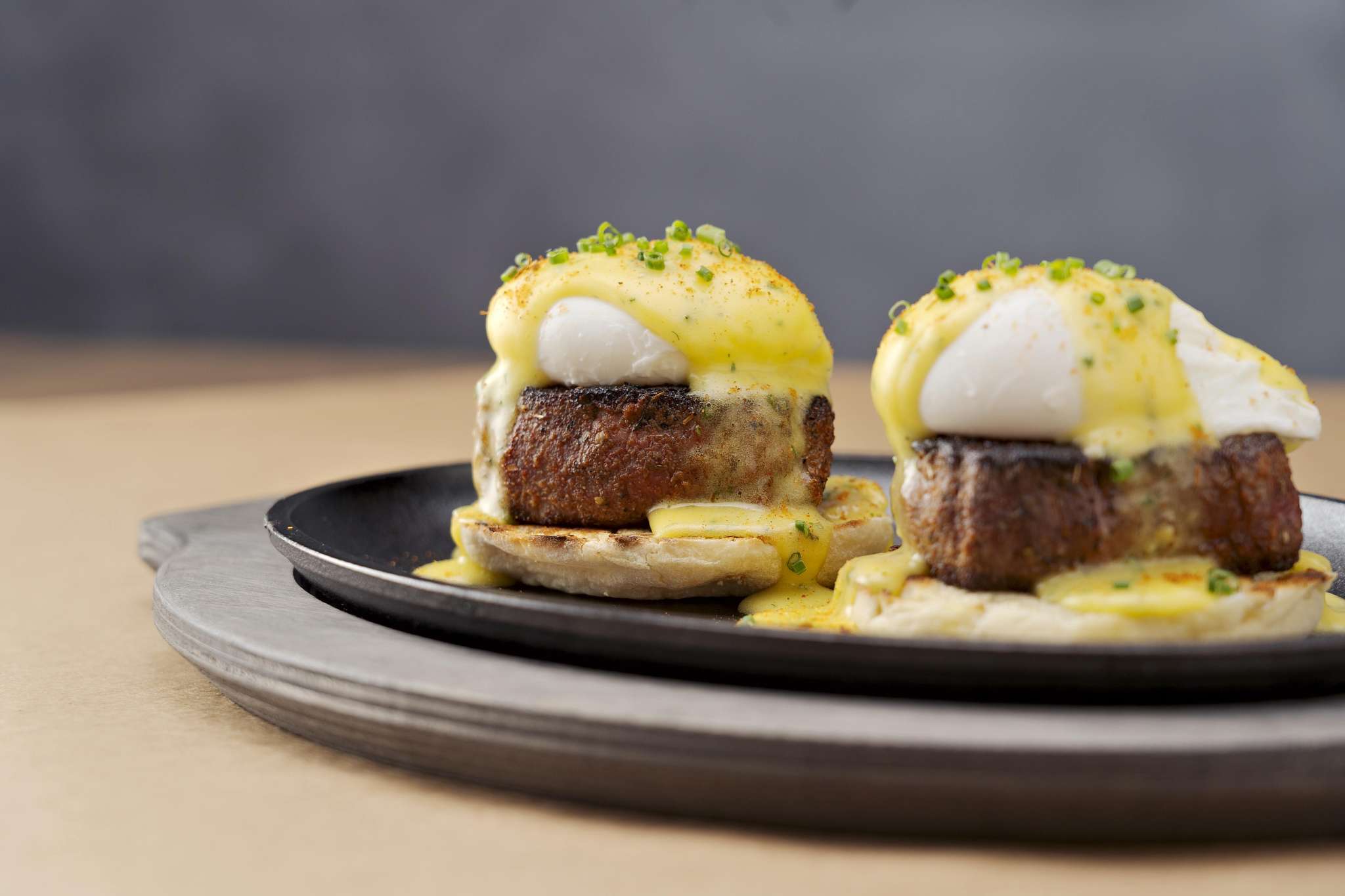 7415 Southwest Pkwy, Austin, TX 78735
CARVE American Grille is celebrating Father's Day on June 18 with its 22 oz. Bone-In Caramelized Prime Rib topped with CARVE Steak Butter and served with Truffle Merlot Demiglace and creamy horseradish for both dine-in and to-go from 11 a.m. – 9 p.m. ($69 per person). Their dine-in weekend brunch menu featuring brunch cocktails ($12 each, $36 carafe) will also be available from 11 a.m. – 3 p.m. CARVE's lunch and full dinner menu will also be available for dine-in. To-go orders can be made online or by phone at 512.792.4450.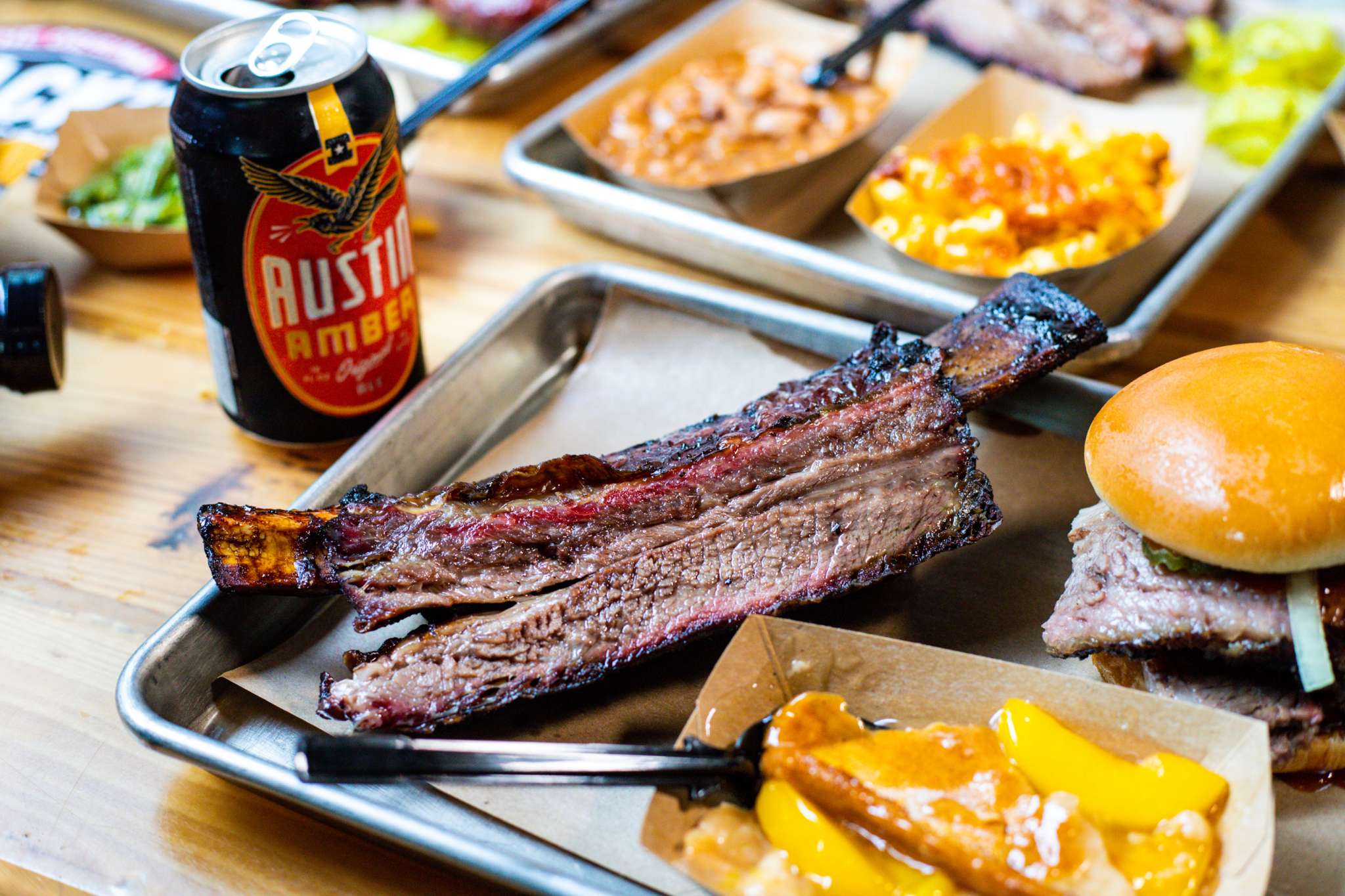 3110 Guadalupe St, Austin, TX 78705
Treat your dad to Texas barbecue at The Original Black's BBQ. The family-owned and operated barbecue joint has four locations across Central Texas in Austin, Lockhart, New Braunfels and San Marcos, so it's easy to swing by for celebratory beef ribs or homemade sausages, whether for dining in or picking up. Black's BBQ also ships barbecue, Black's Bundles, and sauces and rubs nationwide; the last day to order for Father's Day delivery is Tuesday, June 13.
View this post on Instagram
307 W 5th St, Austin, TX 78701
The Roosevelt Room is the perfect spot to bring dads to this holiday. Between the classic Old Fashioneds, the award-winning Margarita or their new specialty Featured Indulgence cocktails they have a cocktail for everyone. For anyone looking to snag a last-minute gift this year, they have their monthly Cocktail Master Classes available.
View this post on Instagram
5520 Burnet Road, Suite 100, Austin, TX
The Peached Tortilla in north Austin will offer a delicious Mongolian Steak special made sous vide style. Dads can enjoy the sweet and spicy cut from 44 Farms, made with charred garlic yu choy, scallions and served with a side of jasmine rice. Pair it with one of their cocktails like the Kentucky Mule made with bourbon, mint syrup, house ginger beer and lemon juice. Or try the Margarita de Peached with habanero-thai infused hornitos tequila, lime and orange liqueur.
View this post on Instagram
10106 Menchaca Road, Austin, TX
Come on down to south Austin where "Fathers Throw for Free" inside the Armadillo Den Celtic Axe sports complex. Those interested can book directly on their website listed HERE. Dads and fur dads alike can enjoy some of The Den's hand-crafted cocktails like Fords Ranch Water made with thai basil seltzer, cucumber and fresh lemon juice. Or the Frozen Painkiller with Flor de Cana rum, fresh pineapple juice, coconut milk and orange juice.
View this post on Instagram
5900 W. Slaughter Lane & 7858 Shoal Creek Boulevard, Austin, TX
Cheers to dad with a $1.00 Old Fashioned cocktail made with brown sugar simple syrup, bitters and house blend bourbon. Offer available with the purchase of an entree, limit one special per father. District Kitchen + Cocktails also offers some fantastic dishes dad is sure to love like the Prime Cowboy Ribeye cooked to dad's liking and served with roasted red potatoes, brussel sprouts, and porcini butter. (Try it blackened!) For a meatless option, the Bucatini Pesto Pasta is another favorite with cilantro pesto, asparagus, squash, grape tomatoes, olive oil whipped ricotta, garlic butter baguette, and american grana.
View this post on Instagram
8300 N FM 620 Unit E & 5701 W. Slaughter Lane, Austin, TX
Oasthouse Kitchen + Bar will also be offering the $1.00 Old Fashioned special with purchase of an entree for dad. Come early for the brunch special featuring Steak Ranchero. It includes a Heartbrand wagyu served medium-rare with tomatillo salsa, wild mushroom conserva, tomato, poblano, and roasted red potato, topped with a sunny egg. The dinner special that evening will feature a Smoked Bone-in Pork Chop served with a loaded hasselback potato and grilled asparagus. A meal fit for a king!
View this post on Instagram
18631 RM 1431, Jonestown, TX
Stop over to The Lucky Rabbit in Jonestown for some amazing Father's Day deals. The Lucky Rabbit will have a Steak and Potato special to honor all the dads, plus live music from 2-5 p.m. You can also treat dad to a $5 Old Fashioned this day, or try any of their frozen cocktails for $5 as well! Try the classic Margarita–or one with a little pizazz, like the Jackrabbit featuring spicy watermelon and a tajin rim.
View this post on Instagram
14735 Bratton Ln # 310, Austin, TX 78728
Will be offering Biscuit Packs for pickup at their store or delivery on Saturday, 6.17 & Sunday 6.18. Plus, an exclusive pack with Butler's Pitch & Putt.
Pickup orders can be placed at the link provided here.
Little Ola's Biscuit Pack — $35: 6 Biscuits with 4oz each of Honey Butter, Pimento Cheese, and Peach Jam
The Big Ola's Biscuit Pack ($70): Sunday 6.18 from 8 am- 11 only. Everything from the Little Ola's Biscuit Pack, plus;
Chocolate Bacon Caramel Cake (serves up to 6)
Choice of signature beverage (Iced Tea, Arnold Palmer, Lemonade, or Cold Brew)
Sleeve of 3x Butler Pitch and Putt Balls plus Butler socks
Dad's Day at Butler Pitch & Putt ($40)
1 round at Butler Pitch & Putt
Sleeve of 3x Butler Pitch & Putt Balls
LOB Biscuit Sandwich Voucher from the Clubhouse
Two Beverage Vouchers (Beer or Non-Alcoholic)
Add Ons:  Prime Rib & Horseradish cream sauce, all food/bev items above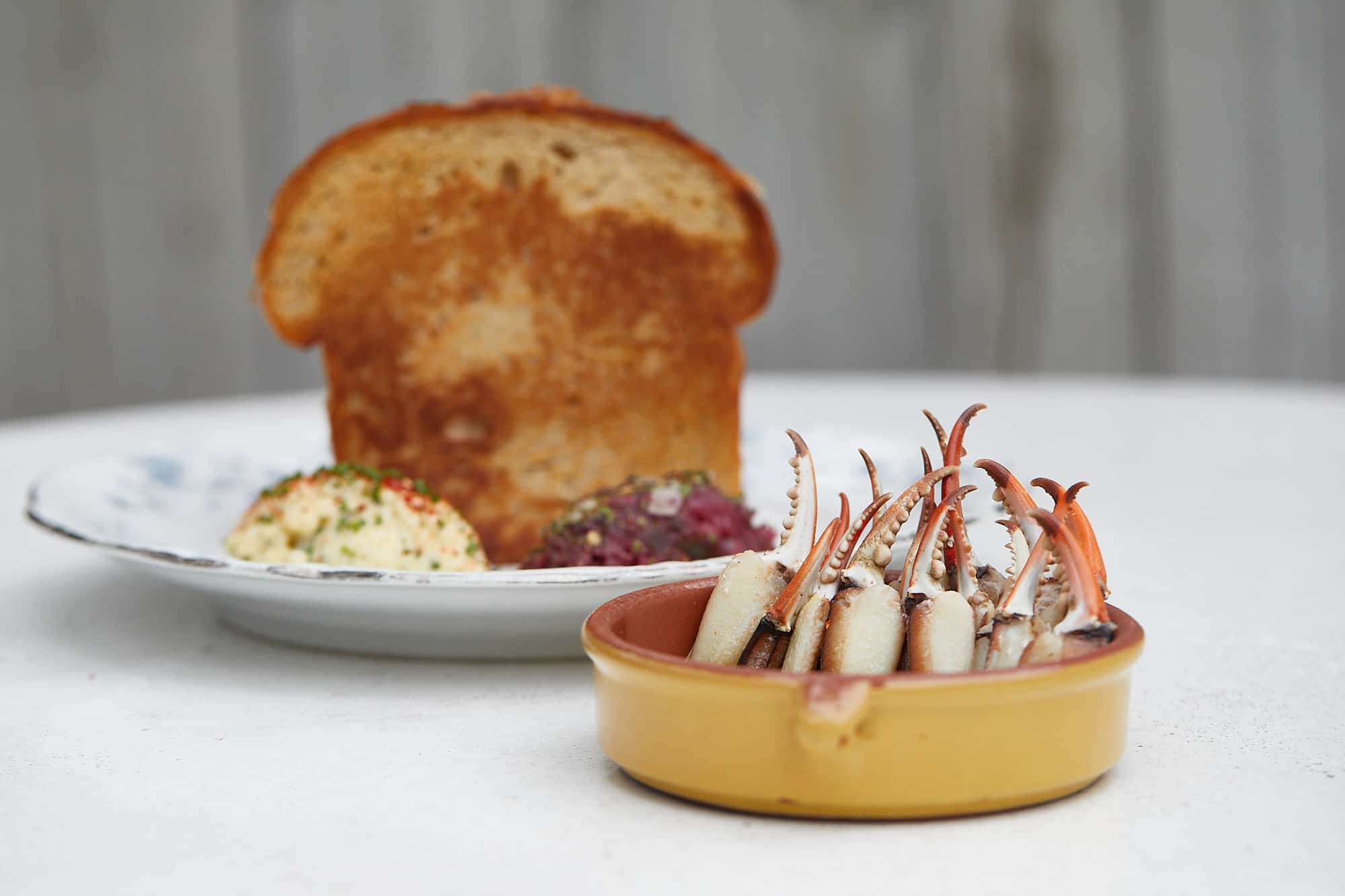 1807 S 1st St, Austin, TX 78704
Will be offering big steaks and fried chicken specials on Sunday in celebration of Father's Day! Reservations can be made on Resy at the link here. Lenoir is named for the grape with hardy rootstock growing all over the Texas Hill Country, an homage to the beauty of this part of the state. Since opening in 2012, Lenoir owners Jessica Maher and Todd Duplechan's focus has always been on cooking the best of what Central Texas has to offer with spice, heat and robust flavor. At Lenoir, they celebrate seasonal Texas ingredients, they cook for the season (and the weather — hot!) and they serve it with fantastic beer and wine from great grower-producers all over the world.