Whether you love the winter weather or cross your fingers each February hoping the groundhog predicts an early spring, cold and snowy days are part and parcel of life in Chicago. And if you've got kids, you know it takes a little extra creativity to keep everyone active and happy during these long winter months. Fortunately, there is plenty for families to do around Chicago and the suburbs no matter the weather, and we've gathered some of our favorite ideas below to help inspire your winter weekend planning.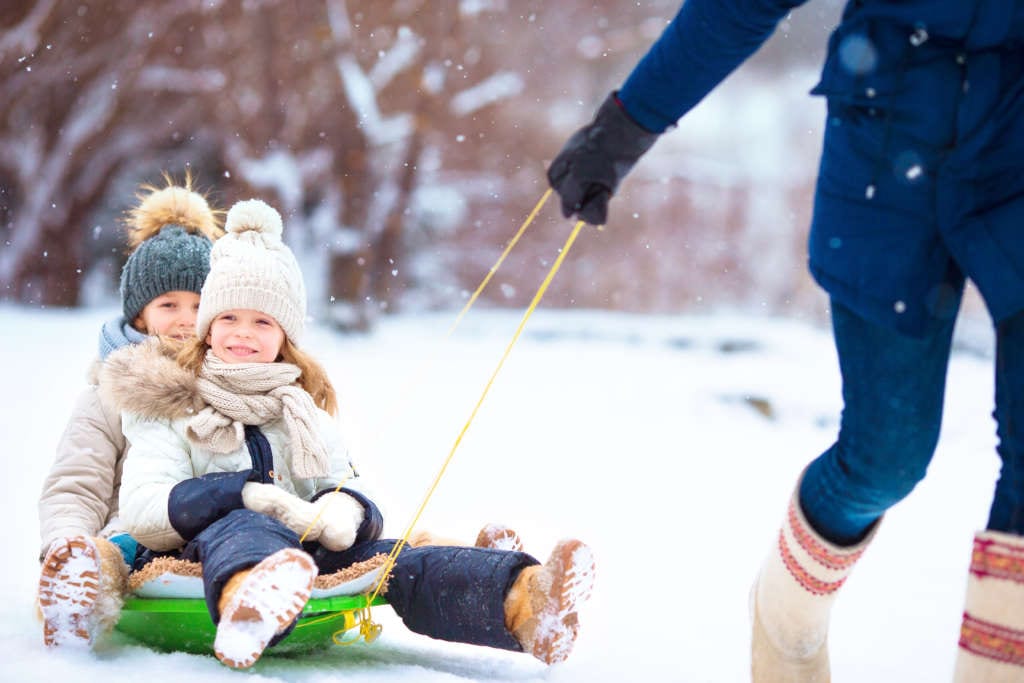 Play Outside
Hey, it's going to be cold for quite a while. So rather than hibernating until May, embrace the season and get ready to play outside! If there is snow on the ground, go ahead and build a snowman or snow fort, and pick sides for an epic family snowball fight. If there's enough snow, grab your sleds and hit up one of the many sledding hills around Chicago. And if playing in cold, wet snow doesn't appeal to you or your family, consider a visit to the zoo or nature center for some outdoor fun instead. These tend to be less crowded over the winter than they are in warmer months, and each season offers a unique way of experiencing the animals and nature. Plus, most offer indoor exhibits perfect for warming up after you've had enough of the fresh winter air. There are also Polar Adventure Days at Northerly Island once a month through the winter—the next one being on February 29 from noon to 4 pm—where you can engage with wildlife, play with Siberian huskies, and try out walking in snowshoes!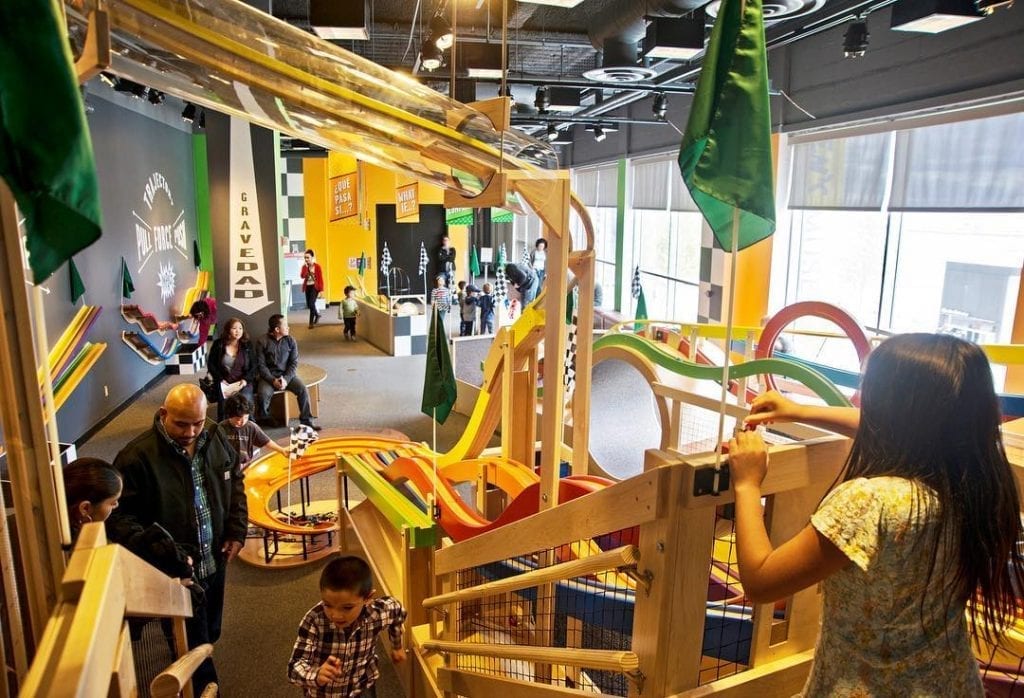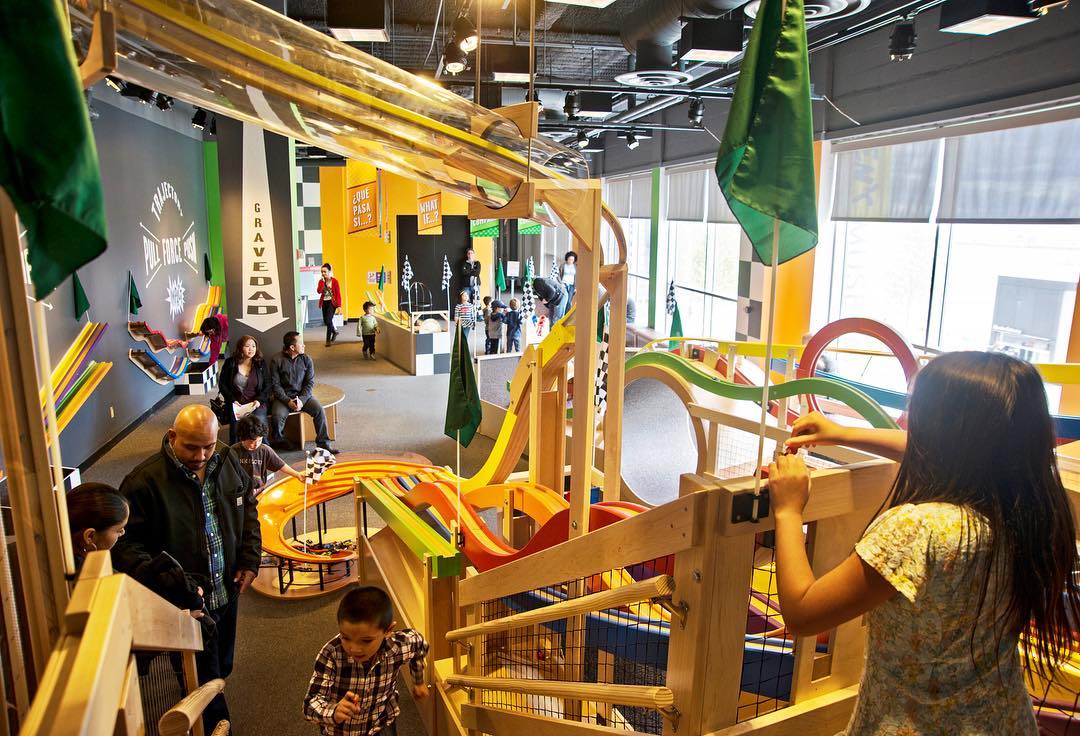 Play Inside
Chicago knows indoor play. From adorable indoor play towns to high-energy trampoline parks, toddlers to teens can enjoy active indoor fun all year long around Chicago. If you've got a little (or big) ninja warrior in the family, parkour gyms are popping up all over the city and suburbs where kids can run, jump, climb and swing to their heart's content. Indoor ice skating rinks are also open year-round, and make for a great family activity when the weather might not be quite cold enough for outdoor skating. Indoor water parks also offer family fun all year long and can be a great escape from the cold that will have you dreaming of the lazy summer pool days ahead. Finally, many area museums offer free admission during the off-peak winter season (especially throughout February!), so take advantage of these free museum days to spend a couple of hours immersed in art and architecture, engaging with science and nature, or surrounded by animals from all over the world.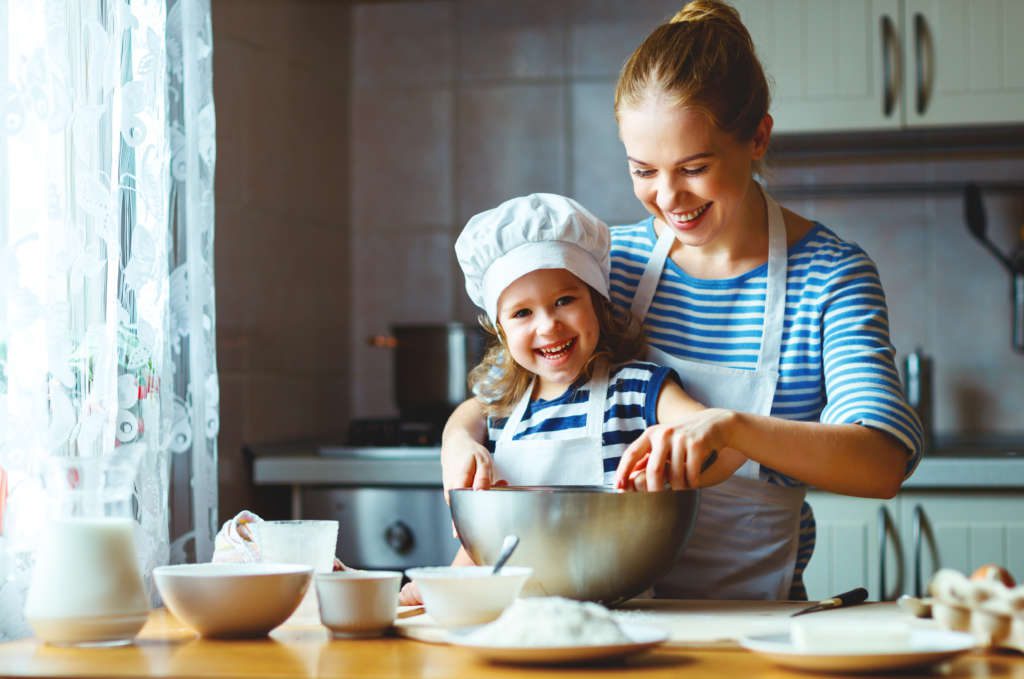 Play at Home
No matter how much you might enjoy being out and about, or how many awesome family winter activities Chicago has to offer, there will always be weekends when staying at home is the only thing anyone in the family will want to do. On these cozy days in, take time to enjoy everyday activities together. For example, with the growing popularity of cooking shows, many older kids are gravitating toward this useful art, and little ones always love to help with measuring, scooping, and stirring! Cooking with your kids helps to teach them life skills, and may make picky eaters more likely to try something new. So, for your next weekend at home, tackle a warming winter crockpot recipe as a family and let it simmer away while you're out playing, or make some tasty treats to enjoy over a family game night or movie night. Whether you pick a classic game or movie that reminds you of your own childhood or start a totally new tradition, gathering around a table to play or laughing over a movie together is the perfect recipe for making memories your children will treasure forever.
At UrbanMatter, U Matter. And we think this matters.
Tell us what you think matters in your neighborhood and what we should write about next in the comments below!
Featured Image Credit: Lollapalooza
READ MORE LIKE THIS
DOWNLOAD THE URBANMATTER APP
FIND PARKING