Okay, okay. We said "a lot" about this year's Lolla line-up, but we promise we won't judge if you still go. Instead, we're here to make your weekend even more fun with the best music, deals, and specials across town! That way, even if you decide to bail out of the festival early, you'll still find a great place to eat in Chicago during the Lollapalooza weekend, and might just catch a different type of live show!
Quick Bites
Did somebody say snacks? We don't know about you, but we have never survived any festival weekend without quick but delicious bites to refuel ourselves. So, if you're looking for convenient bite to keep yourself energized throughout the festival, these neighborhood favorites are waiting for you with bites and drinks!
200 E Ohio St, Chicago, IL 60611
Looking to fuel up during a long Lollapalooza weekend? Burrito Beach Mexican Grill is the perfect fast-casual destination to enjoy fresh and delicious menu items before seeing your favorite act. Their downtown Streeterville location offers a Lollapalooza special all weekend long from July 28 through July 31. Any pass holders who show their wristband in-store at this Burrito Beach location will receive free guacamole with the purchase of any entree.
Burrito Beach Ohio Street will be open all Lollapalooza weekend, Thursday and Friday 8 a.m to 9 p.m, Saturday 10:30 a.m to 9 p.m, and Sunday 10:30 a.m. to 7:30 p.m.
181 Michigan Ave, Chicago, IL 60601
Fuel up before your next summer festival with Stan's Donuts & Coffee's extensive breakfast and coffee menu. From croissant sandwiches to delicious cold brew and don't forget about the irresistible donuts, Stan's offers everything from sweet to savory and is sure to energize you for a day of good music and great memories.
Stop by any of Stan's 15 locations, including their Millenium Park location just steps away from Lollapalooza, for a quick bite to eat on your way to a fun afternoon.
834 W Fulton Market, Chicago, IL 60607
Not only does your Lollapalooza wristband get you access to the festival, but it also gets you access to a free cookie! Show your Lollapalooza wristband at Beatrix Fulton Market, Loop, River North, and Streeterville pastry counters for a free cookie from Thursday, July 28 – Sunday, July 31.
Fancy Eats
Whether you're a long-time Chicagoan, or simply visiting for the festival weekend, there should always be time for a good meal with your festival buddies. If quick bites can't satisfy your craving of Windy City's brilliant dining scenes, try these local favorite within minutes of drive or a short transit from the festival ground.
145 N Dearborn St, Chicago, IL 60602
Located just a few steps from Grant Park, The Dearborn offers one of the best brunches in Chicago and is the perfect start to your Lollapalooza day. Diners can indulge in Cinnamon Roll Monkey Bread, Dutch Apple Pancakes, Buffalo Chicken Sandwich, Roasted Pear Grilled Cheese, and more! The Dearborn's Tavern Style pizzas are also available during brunch. Various brunch cocktails are also available, and diners can "people watch" on the sidewalk patio.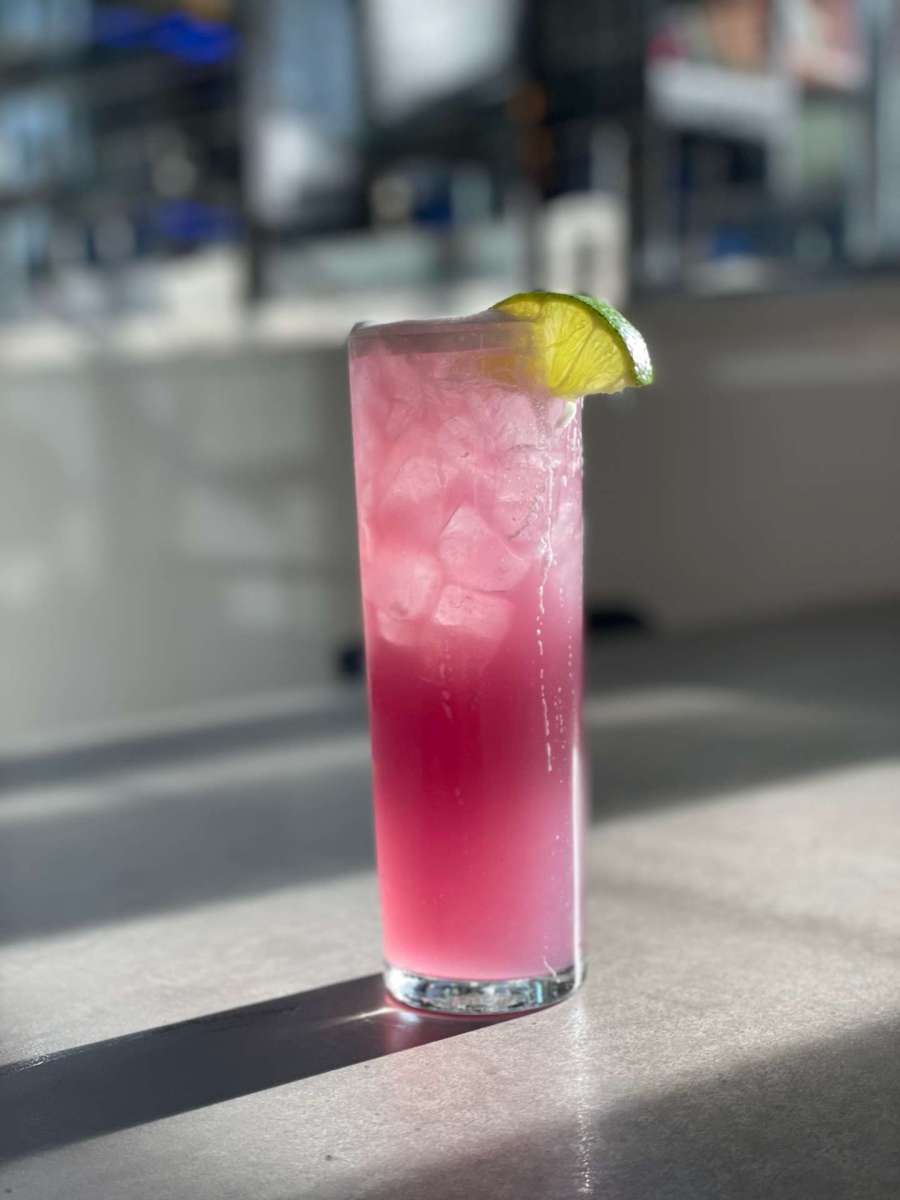 221 N Columbus Dr, Chicago, IL 60601
Just steps from the annual festival, FireLake Grill House & Cocktail Bar is offering indulgent offerings during lunch and dinner throughout the festival weekend (July 28-31).
To fuel up for the festival festivities, stop by and grab a Smoked Rope Sausage Mac & Cheese ($15) before heading over, featuring house-smoked pork sausage, Wisconsin-aged cheddar beer cheese, and truffle sourdough breadcrumbs. To pair, sip on La Mariposa ($16), a colorful cocktail made from Patron silver tequila infused with butterfly pea flower tea, St. Germain elderflower liqueur, fresh lime juice, pineapple juice, and topped with tonic water.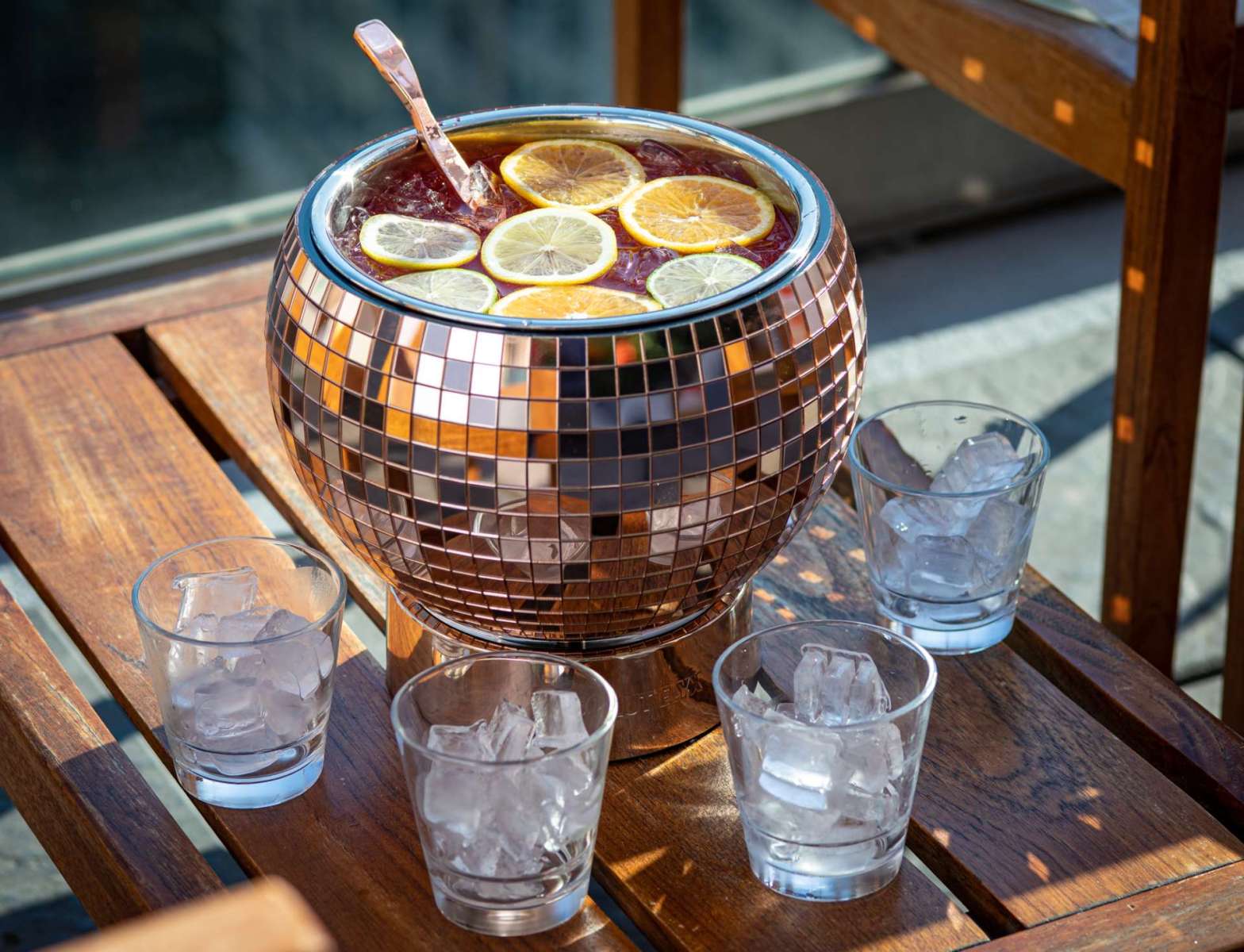 201 N State St 27th Floor, Chicago, IL 60601
Perched 27 stories above the bustling loop below, ROOF on theWit is the perfect place for groups to pre-game the festival or keep the party going after the final acts perform. Over Lollapalooza weekend, ROOF is offering 10% off their menu of large format cocktails (serves 10-12 people) like Night At The Raspberries ($175) and Pernod-Ricard bottles: Jameson, Absolut, Absolut Elyx, and all Avion bottles.
ROOF also offers an elevated menu of late-night shareable bites like pizzas and sushi, perfect for fueling up before or after the festival. Thanks to ROOF's retractable roof, keep the party going come rain or shine.
150 N Dearborn St, Chicago, IL 60601
The best of Little Italy has made its way to The Loop. Beloved downtown Chicago icon Petterino's has been reopened under new ownership with a completely refreshed interior, expanded outdoor dining area, and reimagined food menu and beverage program led by Executive Chef Ozzy Amelotti.
Chef Ozzy has mastered classic Petterino's dishes like Prime Meatballs, Chicken Piccata, and Bone Marrow Risotto Milanese. As well as classic Italian dishes, Petterino's also offers diners approachable items like black Angus cheeseburgers, housemade pastas, and pizzettas made to fill even the hungriest concert-goer.
After Parties
Hey, party animal. Yup, I'm calling you out! But don't worry, you're not in trouble. Actually, we encourage summer parties to their fullest extent! If Lollapalooza wasn't enough for you, try some of these after parties to wrap your night up properly! Live DJ, dance club, delicious food, and 21+ only so you don't have to worry about the youngsters — doesn't that sound like the perfect way to end your Lolla weekend?
435 N Clark St, Chicago, IL 60654
Pirate ship, rainforest, drums beating, smiling totems, and, of course, spikey drinks. Yes, your favorite Tiki Bar is turning the dial up this summer during the festival weekend! On Friday, July 29, and Saturday, July 30, Three Dots will host a house DJ and feature their full menu, including summer favorites like Watermelon Felon, the Only Fans Martini, and the Get Rich Quick. Three Dots and a Dash is 21+ all weekend.
435 N Clark St, Chicago, IL 60654
Summer is for BBQ, all day long! And who stays on diet during the festival weekend, anyway! You don't have to go home after the last set of the night. Head over to Bub City in River North, just two miles from Grant Park, July 28-30 for drinks and live music starting at 10:00 PM each night! Bub City will be 21+ after 9:00 PM on July 29-30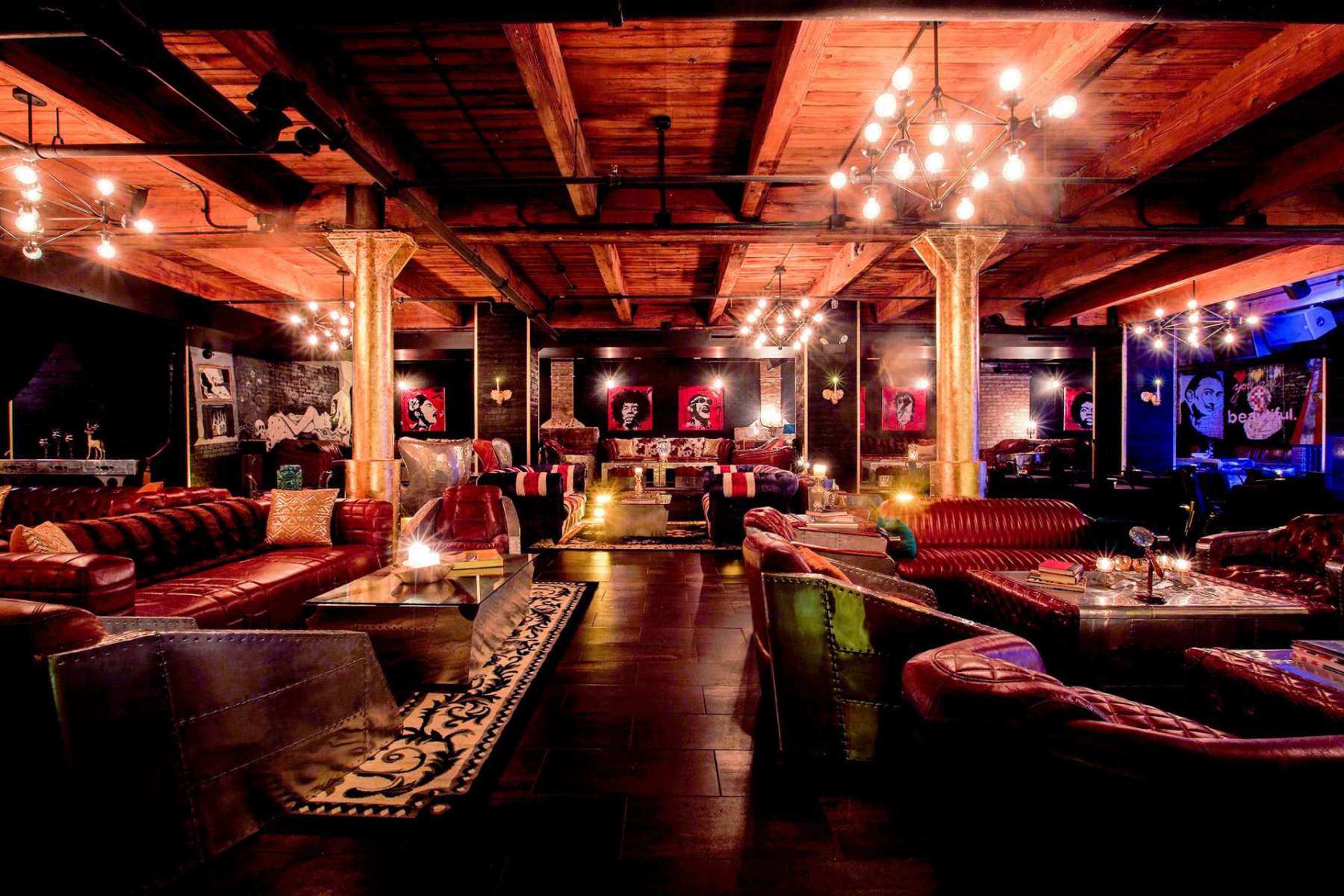 353 W Hubbard St, Chicago, IL 60654
Didn't get enough music at Lolla? Plan your Round 2 at The Bassment Chicago, one of the best live music cocktail lounges in Chicago, located in the River North neighborhood of Chicago below The Hampton Social. Guests enter through a secret door & into a welcoming greeting room. It's when the black curtain is pulled back that a large, yet comfortable, modern lounge awaits.
With the 1960s British Invasion movement in mind, The Bassment's design includes gold accents throughout, brick walls, a mixture of uniquely designed velvet and leather couches, and a full stage. Also, did we mention that Bruno Mars was there not so long ago!?
632 N Dearborn St, Chicago, IL 60654
Have you read through our Chicago to-do list for July? If so, you won't be the only one stoked about the MGK after party at Tao! If Machine Gun Kelly isn't your thing, they also have other parties in response to Lolla's lineup throughout the weekend, including Bob Moses, Black Coffee, and Kaskade.
Featured Image: ROOF on the Wit