Valentine's Day in Chicago is right around the corner, and whether you're in a committed relationship or just committed to having a good time, we know that you deserve some love this year.
And while, yes, it can certainly be hard to choose a Valentine's Day idea to participate in with your significant other due to the large selection of romantic restaurants, events, and attractions in Chicago, there's truly no need to fret – UrbanMatter is here to help.
This is your Ultimate Valentine's Day Guide to Chicago.
Parties & Bar Crawls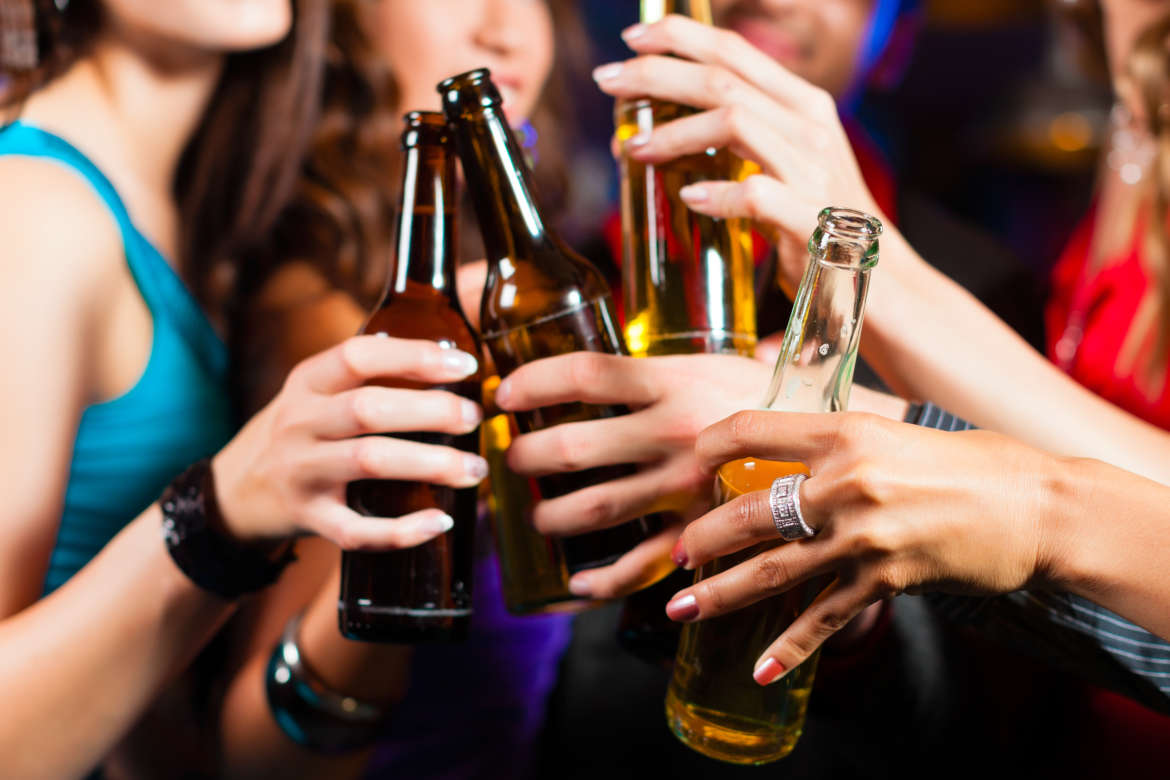 Spudnik's Cupid Crawl – Spudnik's Party Bar is an excellent Valentine's Day idea that features dance poles, TVs, flashing lights, and an impeccable sound system. Tour through Chicago neighborhoods: Wrigleyville, Old Town, Wicker Park, Lincoln Park, Logan Square, and Rush & Division, along with deals on shots and drinks. Tickets available for $35 per person.
Heavyweight Soul: Valentine's Day Edition @ The Whistler – Spend your Valentine's Day in Chicago grooving to all things soul and funk, with rockers, afro-beat, disco, tropical grooves, and a whole lot of L – O – V – E . The party begins at 9:30 pm.
1920s Murder Mystery: Party at the Speakeasy –  February 15, join TopAct Events for a night full of mysteries at Chicago speakeasy, Room 13, and of course, cocktails. Tickets available for $45.
Afrotrak presents: to feel love/d with Luke James – This Valentine's Day idea and event is hosted by The Promontory in the name of love. It features two-time Grammy®-nominated singer/songwriter and actor Luke James. Tickets range from $30 – 90.
Anti-Valentine's Day Party: Fuk Chocolates and Flowers, Eat Pizza and Drink… – For all the singles and emotionally distraught, come share the rage at the Trophy Room. Tickets include a free pizza buffet, $5 select beers, $6 Jameson shots, and $7 select cocktails. Tickets start at $10, so get yours before they go up!
Mortified "Doomed Valentine's Day Show" – For $20, share the shame as everyday people read aloud their most embarrassing, pathetic, and private teenage diary entries, poems, love letters, lyrics, and locker notes… in front of total strangers. Doors open at 7 pm for an 8 pm show.

"alOveOne" 

Valentine

's 

Day

Party

– aliveOne, the Lincoln Park neighborhood bar that combines the very best of music and spirits, will host an "alOveOne" themed evening on Valentine's Day. Specials will include $3 Bell's Two Hearted drafts and $8 "alOveOne" cocktails with Ketel One, LaCroix Pamplemousse, lime juice and demerara. aliveOne will be decked out in Valentine's Day decor and offer candy hearts and cupcakes from Sweet Mandy B's. Guests can start the night with a half-off everything happy hour from 5 p.m. to 7 p.m. followed by an emo dance party in the backroom with music like Fall Out Boy, Taking Back Sunday, Blink 182 and Dashboard Confessional. DJ sets from DJ Faithful Anchor start at 10 p.m.

DIY Valentine's Day Cards and 80s Party at Easy Bar – Chicagoans are invited to Easy Bar in Wicker Park to create Valentine's Day cards for their sweetie all week leading up to the holiday. Easy Bar will provide the supplies (free of charge; supplies are limited), and while crafting, guests can sip on daily specials like $6 glasses of wine on Monday, $2 and $3 select beers on Tuesday, $6 signature cocktails on Wednesday and more. Easy Bar also offers a half-price everything happy hour Monday through Friday from 5 p.m. to 7 p.m. On Friday, February 14, Easy Bar will host an '80s Valentine's Night Bash at 10 p.m. featuring the best tunes from the '80s. Specials available all evening will include $8 Barcelona Mules made with PAU Maui vodka, ginger beer, and a Meiomi wine float.
4th Annual "Wine About Your Love Life" at Estelle's – On Valentine's Day in Chicago, Estelle's invites Chicagoans to their 4th Annual "Wine About Your Love Life" night featuring half-price glasses of wine, available all evening for $6 each (normally $12). Wine selections include Beckstoffer '75 Company Cabernet Sauvignon, Planet Oregon Pinot Noir, Angels & Cowboys Rose, Iconic Sidekick Chardonnay and Babich Sauvignon Blanc. Other specials will include a $5 "Be My Tindertine" shot. Candy hearts will be available for customers if they want to give a "sweet" special message to their Estelle's crush.
Glitter Beer at The Owl for Valentine's Day – Located a few blocks from the heart of Logan Square, The Owl will host a casual Valentine's Day on Friday, February 14 with a half-price happy hour from 6 p.m. to 8 p.m. (excluding shots), and $6 glasses of BBLZ sparkling wine will be available all night. To celebrate the holiday, Illuminated Brew Works has added pink glitter to their Brony Double Dry Hopped Double IPA which will be available exclusively at The Owl. Candy and Valentine's Day cards will also be available for guests to write special notes on and give to the sweetie they spot in the bar. For guests looking for a late-night Valentine's Day party, DJ Fess Grandiose will be spinning from 10 p.m. to close.

Pre-Game Cocktails and Post-Game Soul Dance Party at The Whistler

– This V-

Day

, start and end your night at The Whistler, the cocktail bar meets storefront art gallery and live music venue in Logan Square. Kick the holiday off before you head to dinner with a love-themed drink menu — think sips like the piping hot Pink Drink 

(gin, oat milk, beets, honey, and cinnamon). Return after your meal to crush some more cocktails and dance your

asses

 off 

at 9:30 p.m. with a special edition of Heavyweight Soul. Resident DJ Mr. Jaytoo will spin a live set of soul, funk, disco and tropical jams, perfect for shaking your groove thang with your boo thang.
Read More: The Best New Chicago Beers Released By Breweries in February
Restaurant Specials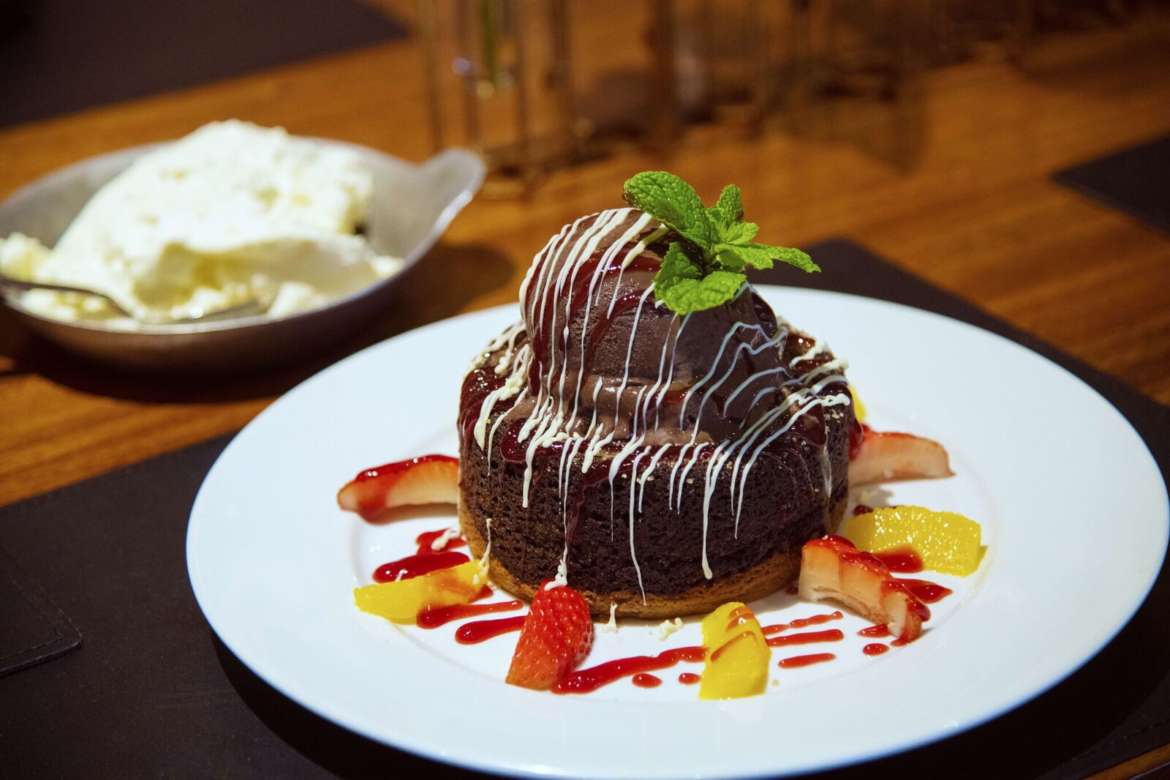 ---

The Best Diners Near You in Chicago
Are you looking for the best places to eat in the city? View our recommendations.
Diners in Chicago
---
Read More: 5 Popular Places to Get a Romantic Couples Massage in Chicago
Drink Deals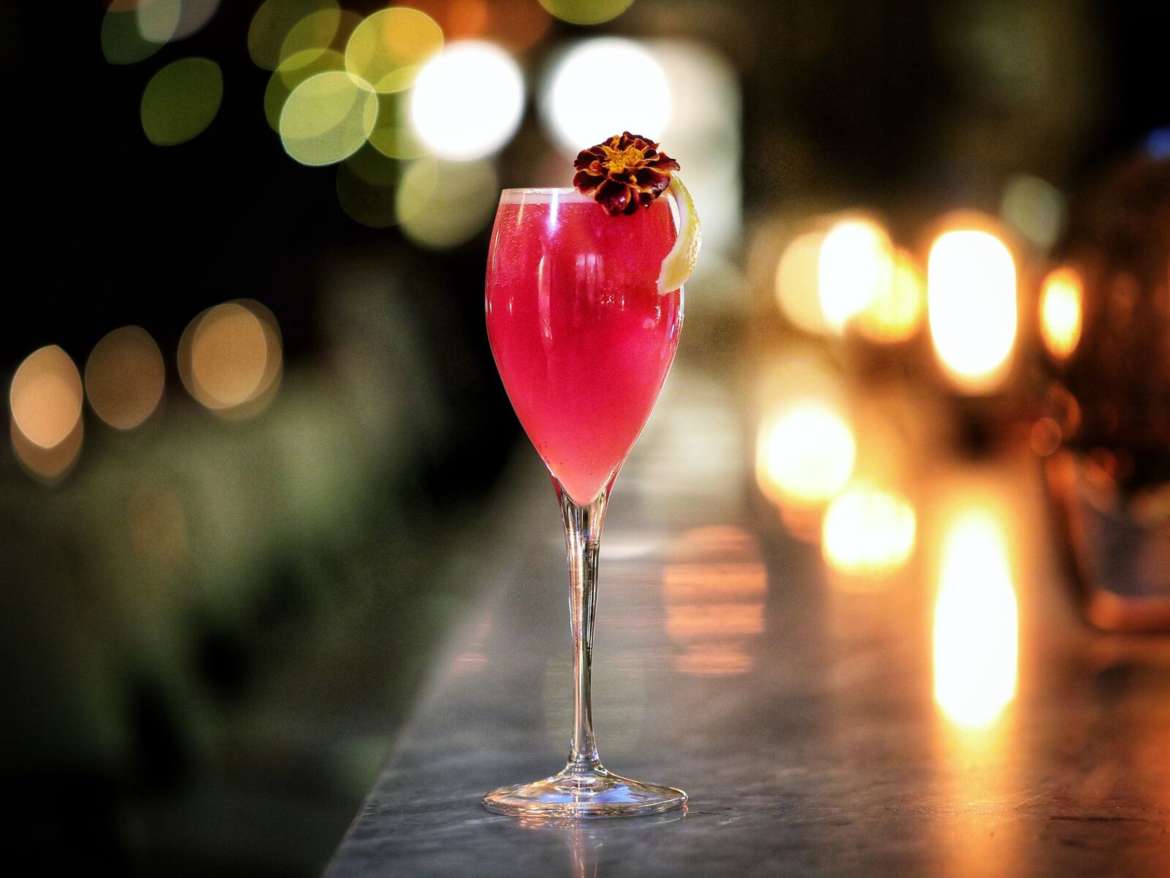 Arbella – Regular menu plus two cocktails to fit the mood by Beverage Director Eric Trousdale (drink specials served Thursday, 2.13 – Saturday, 2.15)

She Said Yes grey goose vodka, lychee, rhubarb, hibiscus, peach, bubbles
Netflix & Chill bourbon, salted caramel, vanilla with a side cheese popcorn

Funkenhausen – Chicago's only German-Southern mash-up restaurant is saying "Ich liebe dich" with specialty cocktails in the spirit of the holiday, paying homage to Germany's eastern neighbor, Poland—with vodka. New cocktails include a chocolate martini cocktail made with vodka, Bailey's, chocolate and raspberry, as well as a new fruity red cocktail with vodka, cherries, cinnamon, and lemon.
MONEYGUN – This interesting Valentine's Day idea includes large format cocktails that are easy to share with your bae. The laidback West Loop hotspot that prides itself on being "just a bar" invites couples to bust a move on the dance floor while enjoying super-sized specially craft cocktails such as a celebratory French 150, a double portion of the citrusy gin and Champagne French 75, or a refreshing High Life Spaghetti for two, made with High Life beer, Aperol, and lemon juice.
Reviver – The newly-opened cocktail bar in the Chicago Marriott Downtown Magnificent Mile will celebrate

Valentine

's 

Day

in Chicago on Thursday, February 13 and Friday, February 14 with two glasses of Rose Sangria for $20.
Read More: The 10 Best Items on the Starbucks Secret Menu
Valentine's Day Activity Ideas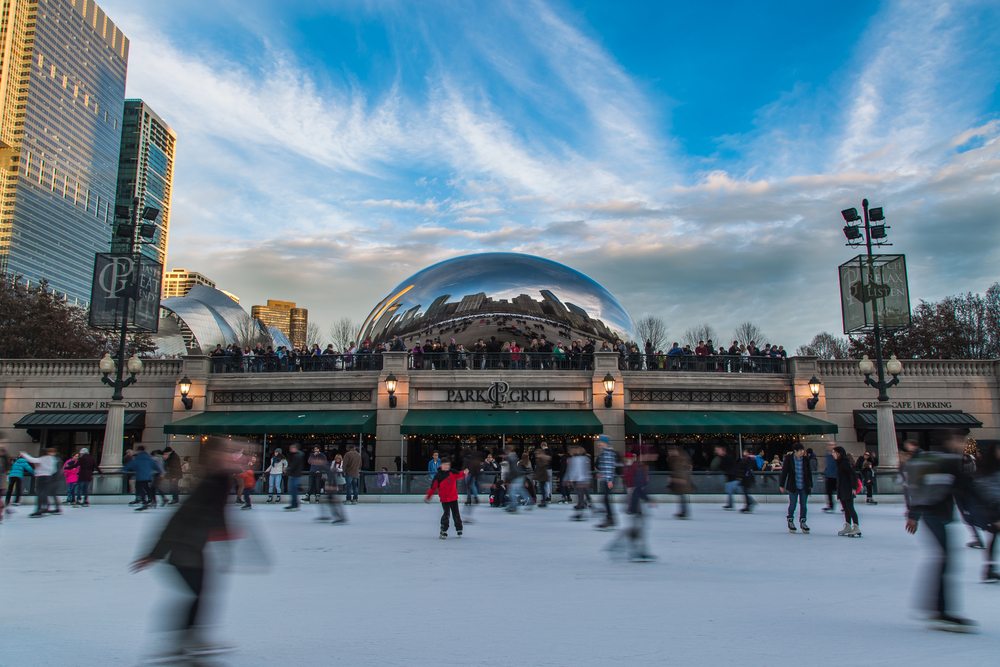 Gifts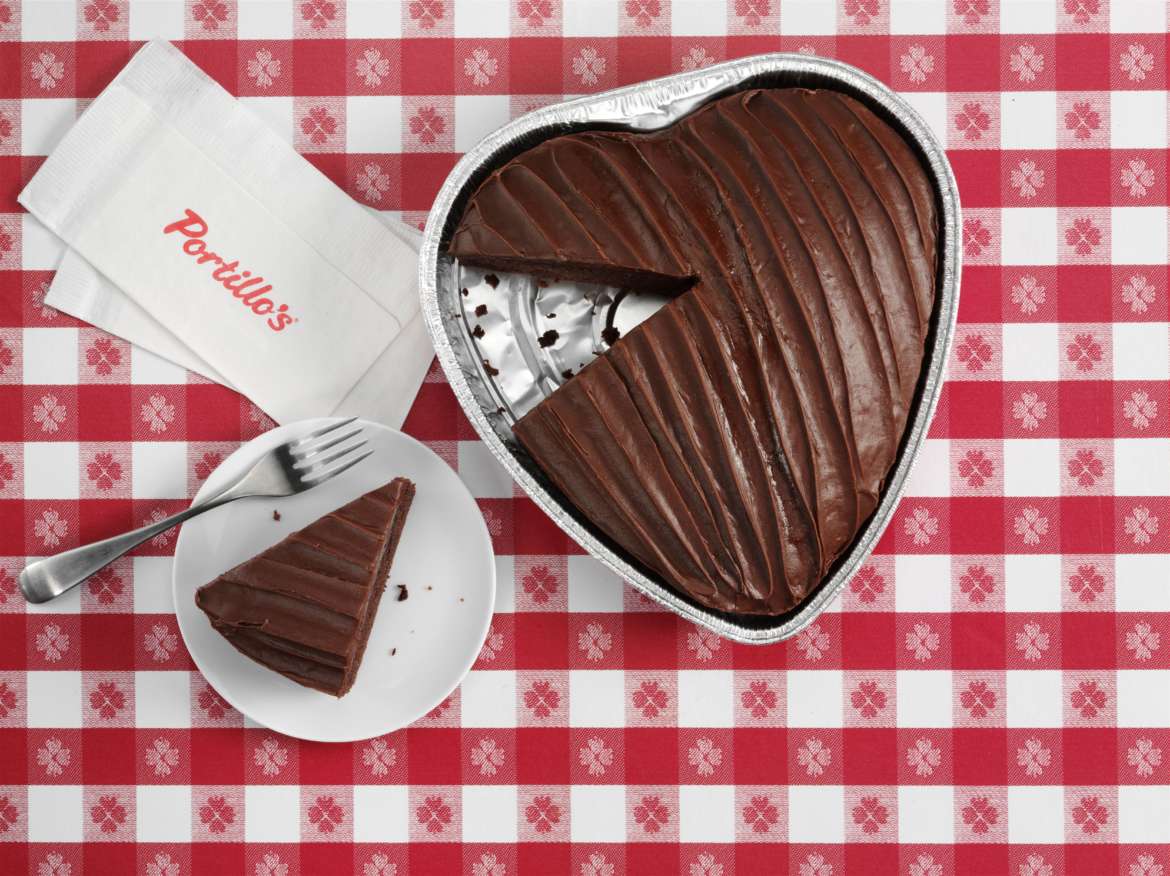 Read More: The Most Popular Movies Featuring Idris Elba
Anything we missed? Got a tip on a fun or romantic event for Valentine's Day in Chicago that you want everyone to know about? Tell us below!