The city of Chicago is a hub for some of the biggest franchises in the world of professional sports. Because of this, it's no surprise that Illinois has produced some pretty talented athletes throughout the years. While not all of them would end up playing for a Windy City team, they still went on to have incredible careers in the sport they played. Here's our list of the top 12 famous athletes born in Illinois!
Pierre Thomas
Former NFL running back Pierre Thomas is a Chicago born native and University of Illinois alum. Despite never playing for the Chicago Bears, Thomas went on to win one Superbowl in his eight-year career as a member of the New Orleans Saints.
Tim Hardaway
Tim Hardaway is another famous athlete that was Illinois born and raised who went on to play 13 years in the NBA. This five-time All-Star played for the Warriors, Heat, Mavericks, Nuggets, and Pacers during his career. He even holds the NBA record for the worst single-game shooting performance in NBA history when he went 0-17 against the Minnesota Timberwolves. His team shockingly won that game too!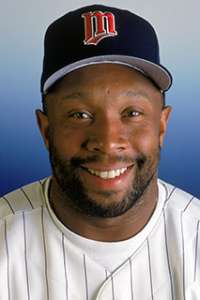 Kirby Puckett
Next on this list is Kirby Puckett, a Chicago born professional MLB player who played 12 seasons for the Minnesota Twins. Throughout his career, Puckett would end up walking away with two World Series championships, ten All-Star appearances, and six Gold Glove Awards.
Mike Conley Sr.
This next famous athlete born in Illinois is American track-and-field star, Mike Conley Sr. His main event was the triple jump, where he still holds the US indoor record with a jump of 58 ft and 3 ¼ inches. He was awarded 9 NCAA long jump and triple jump titles to go along with his two Olympic medals, and even won the Foot Locker Celebrity Dunk Contest!
Shannon Sharpe
When it comes to some of the greatest tight ends in NFL history, Shannon Sharpe is definitely at the top of that list. This three-time Superbowl champion is also an eight-time probowler and member of the NFL 1990s All-Decade team. He now co-hosts Skip and Shannon: Undisputed on Fox Sports 1.
Anthony Davis Jr.
NBA fans know this Illinois born superstar all too well. Anthony Davis Jr. is a current professional basketball player for the Los Angeles Lakers, and some would consider him one of the top players in the league right now. The former first-round pick is onto his eighth season in the league and has already played in seven All-Star games and earned MVP honors in one of those games.
Donovan McNabb
The next athlete born in Illinois to make this list is former NFL quarterback Donovan McNabb. McNabb primarily played for the Philadelphia Eagles for the majority of his 13-year career, with brief stints on the Redskins and Vikings. Despite never winning a Superbowl, he would earn his spot in six Pro Bowls.
Dwayne Wade
One of the first athletes born in Illinois to actually play for a hometown team on this list is Dwayne Wade. While he'll primarily be associated with the Miami Heat after his 16-year career, Wade did manage to play one season for the Chicago Bulls. This three-time NBA champion is also a 13-time All-Star, NBA Finals MVP, and has two Olympic medals.
Isaiah Thomas
Member of the "Bad Boys" Pistons, Isaiah Thomas is the next famous athlete born in Illinois on this list. He played his entire career on the Detroit Pistons and would finish with two NBA titles, an NBA Finals MVP, and 12 All-Star appearances. 
Jackie Joyner-Kersee
Jackie Joyner-Kersee is another Illinois born track and field superstar to make this list. She is considered to be one of the all-time greatest heptathlon athletes and even played basketball for UCLA. As a professional, she would end up competing in four Olympic Games, winning three gold, one silver, and two bronze medals.
Derrick Rose
He's too big, too fast, too strong, and too good! Chicago Bulls fans will forever hold on to their memories of Derrick's greatness in a Bulls uniform. This hometown legend has been in the league for 13 years with one MVP award and three All-Star appearances.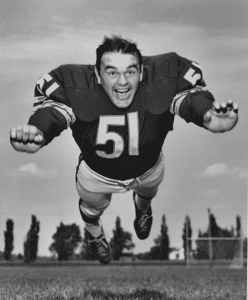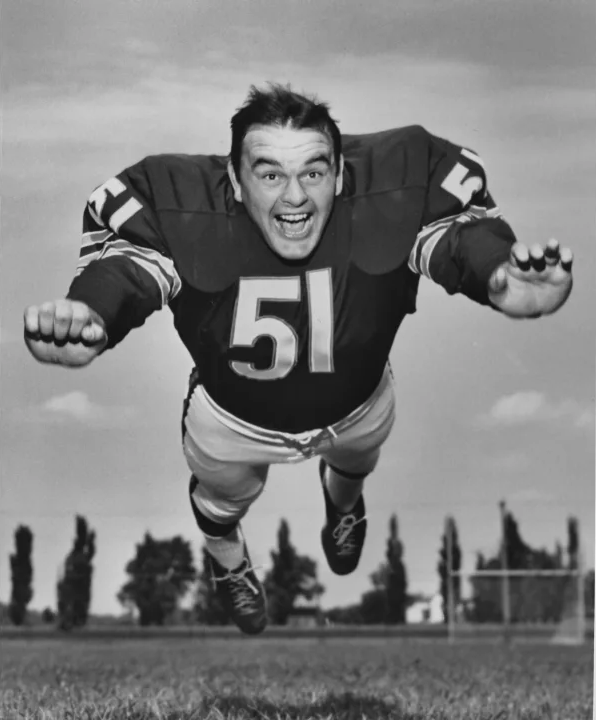 Dick Butkus
The final famous athlete born in Illinois to make this list is Dick Butkus. Butkus is a former NFL linebacker for no one other than the Chicago Bears. He's considered to be one of the greatest linebackers to ever play the game and would end up with eight Pro-Bowl nods in his nine-year career before being inducted into the Pro Football Hall of Fame.
At UrbanMatter, U Matter. And we think this matters.
Tell us what you think matters and what we should write about next in the comments below!
Featured Image Credit: NFL.com