Chicago is crammed with rich, wealthy men, ready to splurge on a cutie worth their time. You just gotta find them first, but it's actually a lot easier to nab a sugar daddy than you think. Chicago is home to over 30 Fortune 500 companies, placing them at number four for having the most Fortune 500 companies in the world. That means successful, rich men are walking out of skyscrapers to wind down at a nearby bar, so there's really no excuse.
If you're aiming to upgrade your lifestyle and choice of men or to take on a thrilling new project, you've come to the right place. We're going to give you the ultimate guide you need on snagging a sugar daddy in Chicago. You'll get to know where-tos as well as the know-hows when attempting to be a sugar baby.
First things first: let's find out where the wealthy men hang.
The goal of finding wealthy, hot men is to look at the upscale, not popular, areas. This, of course, will vary, depending on if you're going to the coffee shop or bar. But rich men aren't necessarily going where average people go, and if they do, it's usually bought by some significant event. So here's a list of places you'll find wealthy men. Also, you can meet wealthy men using adult hookup sites. You can find more information in washingtoncitypaper.com's article.
Bars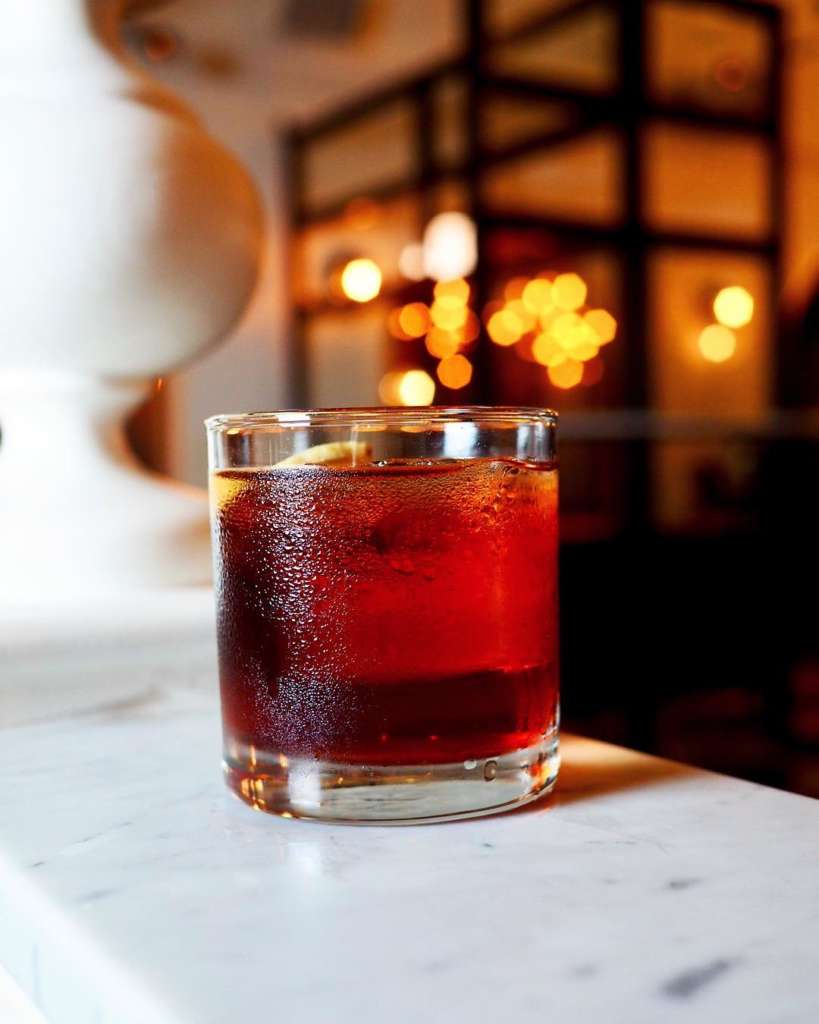 To find some wealthy men, the central business district in Chicago is the best way to go. Late evenings after work or the weekends is a great place to catch some rich men, relaxing and potentially looking for someone like you. Check these upscale bars, located around the central business area.
Nightlife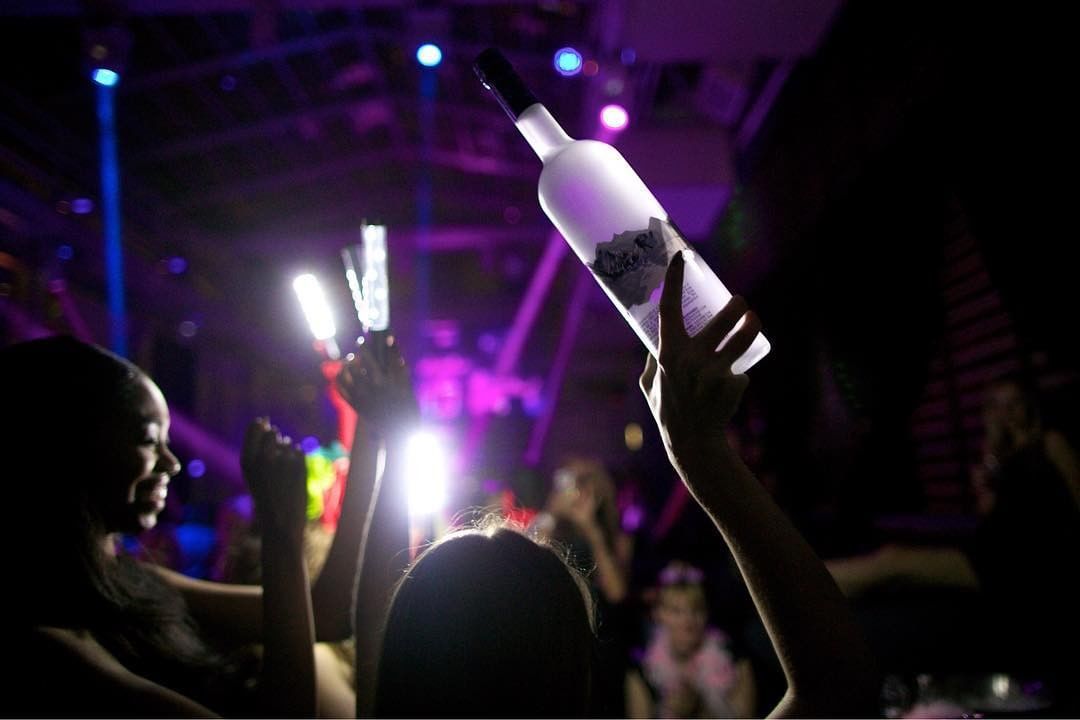 You might not find your average old man, with wands of cash here, but you will find some attractive wealthy men. Some of these spots, like the Cuvee Chicago, are known for having celebrity appearances.
Coffee Shops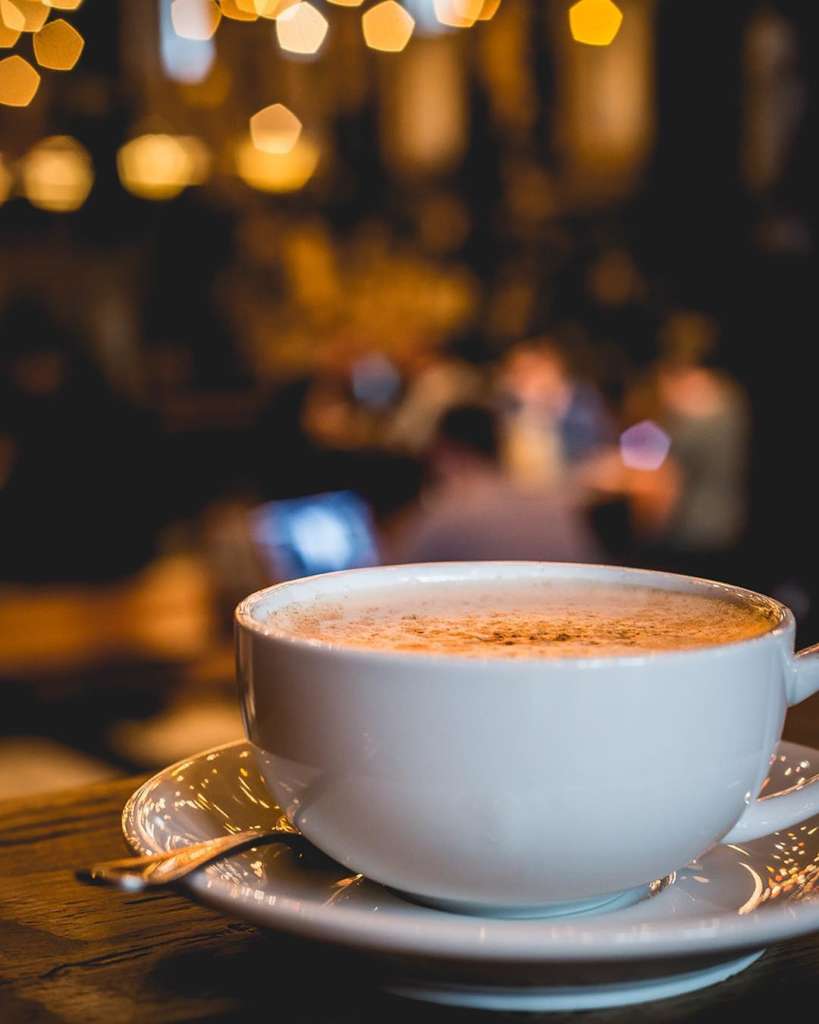 Coffee shops are the perfect place to run coincidentally (wink, wink) into a wealthy man, just dropping in for his lunch break. It's always nice to grab a drink, look off into the distance as if to look mysterious and watch out for an expensive-looking man. Here are some coffee shops to try.
Read More: 8 Popular Wine Delivery Services to Try This Weekend
Convention Centers/Theatres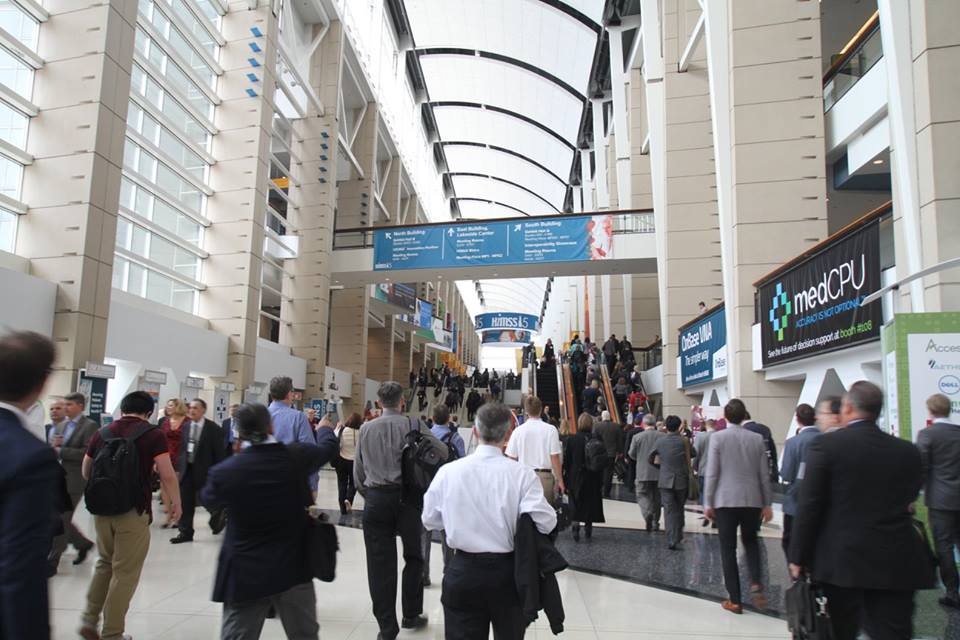 I know what you're thinking: convention centers… really? Yes, this is definitely not what you'd assume, but these spots are full of successful ass men. Conventions Centers host many business meetings, events, conventions, and they're the perfect hunting ground for spotting a wealthy man. When it comes to the theater, you'll definitely find some sugar daddies here, but not just for any ol' show. These types of men are here for premiere shows and special performances, events that are more significant and are harder to get.
Rich Neighborhoods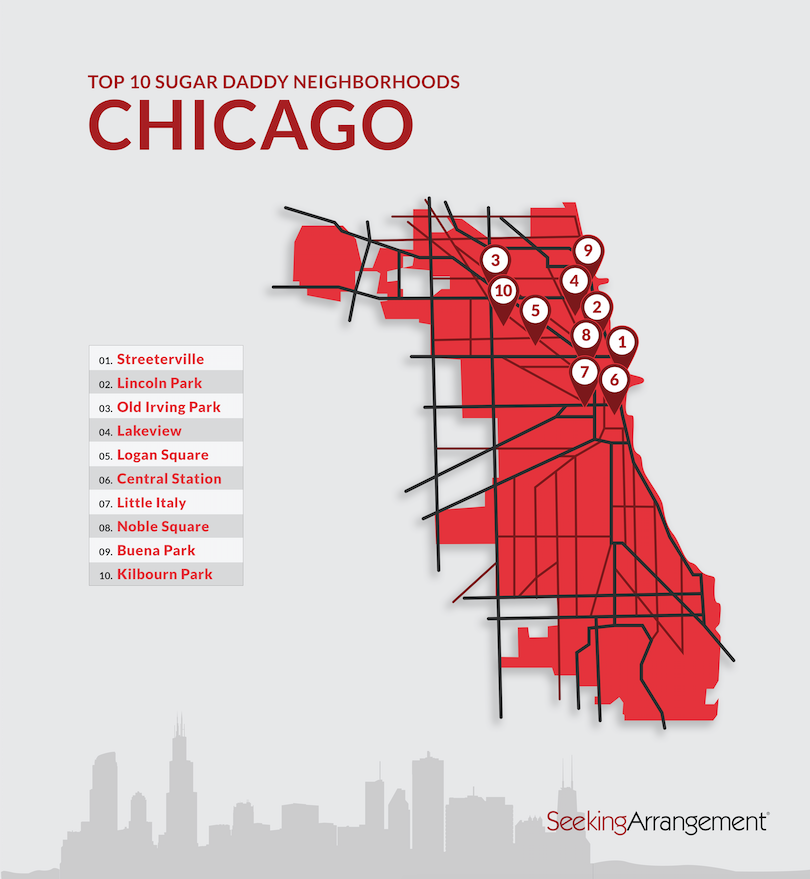 According to a recent study by SeekingArrangement, the world's leading sugar daddy dating site, Chicago is no doubt a massive sugar daddy hotspot. The study uncovered that the North, Northwest, and Far North Side areas of Chicago are home to over 1,000 sugar daddies alone, and there are even more outside what is lovingly referred to as the "Viagra Triangle." *insert eyes emoji here*
While the numbers may have dwindled after these sugar daddies were snatched up, the study concluded that Streeterville has 319 "wealthy men seeking arrangement", followed by Lincoln Park with 280, Old Irving Park with 181, and Lakeview with 163.
Peep the full infographic above for a glimpse at where you'll find some older, more experienced men, looking to treat a lady like yo' fine self.
It's ideal that you know the rich neighborhoods of Chicago. In order to stumble upon a potential sugar daddy, you must dwell where they dwell. Chicago is full of wealthy neighborhoods and here's a list of a few. Sip on your mocha at a local coffee shop there or take a stroll through one of their organic grocery stores. I promise you'll find some rich men.
Read More: The Bears Season Press Conference Was a Disaster
Chicago Neighborhoods
Streeterville
Lincoln Park
Old Irving Park
Lakeview
Logan Square
Central Station
Little Italy
Noble Square
Buena Park
Kilbourn Park
Suburbs
Wilmette
Lake Forest
Oak Brook
Warrenville
Lake Bluff
Northbrook
Highland Park
Online Sites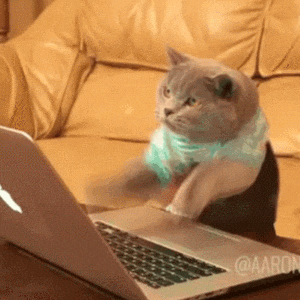 If all else fails, try these sites that'll give you directly what you're asking for.
Look the Part
It also helps if you dress the part as well. Not saying to buy expensive clothes (ain't nobody got time or money for that) but to look like your Ana Steele (from Fifty Shades of Grey), that works at a publishing home and has just finished your first year of grad school. Look and act sophisticated, and most importantly, like you're going places.
Here a couple of videos on just how to do so:
Need-to-Knows
If you're really interested in acquiring a sugar daddy, there are some things you must know.
A Sugar Daddy Without the Sugar?
I know the first question is: is there any way I can get a sugar daddy without actually having to give up sugar? The answer is rare and in-between. As much as we want an older, rich bachelor, who just wants some company from time to time and maybe hold hands innocently with someone, realistically, every sugar daddy wants some sugar eventually.
However, If you are looking on a sugar daddy app, you could always state in your bio that you're not looking for sex. It's not the easier option, but someone will bite with enough patience. You could also look for sugar daddies that are in different states. Online relationships are the perfect opportunity to ask them for money. Set that PayPal up and ask for money when they ask for a picture or video… trust me, they will and they'll pay for it too.
Arrangements Vary from Daddy to Daddy
Being a sugar baby is not for everyone, and that's totally understandable. You must know, however, that this lifestyle takes some adjusting. Not every sugar daddy is the right one for you. From physical contact to payments, everything varies and can feature a wide range of stuff. It's important to set boundaries. Be vocal and very upfront with what you want. You won't at first get the dream daddy who's attractive, caring, and overly generous. You might experience some bumps in the road, but if the money's good enough, you can find the suitable one for you.
Read More: The Best Desserts to Try at Fast Food Restaurants
Establish a Bond
Lastly, though it's not the super obvious choice, it's important that you establish a bond with your sugar daddy. Be honest with him. Actually engage and care (or at least pretend to care). The more honest and open you are with your sugar daddy, the more likely it'll be that he's willing to give up his money, and most importantly, the easier it'll be for you to ask for his money. It's best, of course, if you don't fall for him. Many of these men are sugar daddies for a reason, as they are divorced or successful, busy men who aren't looking for a commitment to that degree.
That's all, my loves, now go out and prosper!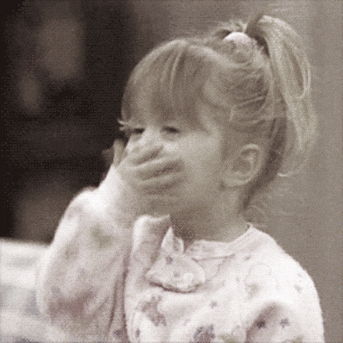 Featured Image Credit: Shutterstock