When you craving fast food, it's the one-two face-punch of salt and deep-fried goodness that you're imagining. We're talking crispy fries, battered nuggets, soft tortillas adhered to the exterior of tacos with melted cheese. Fast food is intrinsic to the rhythms of our lives, from daily imbibers to the occasional connoisseur and those who only eat it after a breakup, alone while listening to Taylor Swift. No matter your relationship with fast food – even if you never have it – none of us give fast food desserts their due.
How many places can you get a pie or a sundae instantly? Not many. All across the American horizon there are places where you can get dessert whenever you want it. Don't know where to get started? No worries, we have created a list of the best fast food desserts to get this weekend.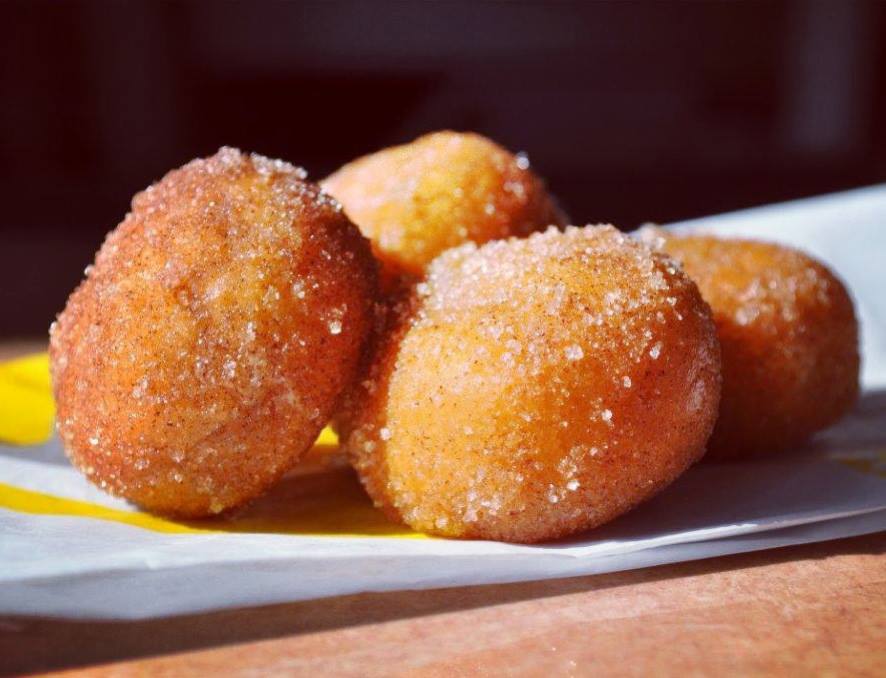 Cinnabon Delights |

Taco Bell

Among the many things Taco Bell does so well, are their desserts. We stan the Cinnamon Twists for life, but the Cinnabon Delights deserve top billing among all fast food desserts. It's fried dough, rolled in cinnamon and sugar, and filled with icing. They're incredible, and you can buy them in a very modest two-pack for a nice treat or a twelve-pack for when your boss promotes the new guy instead of you.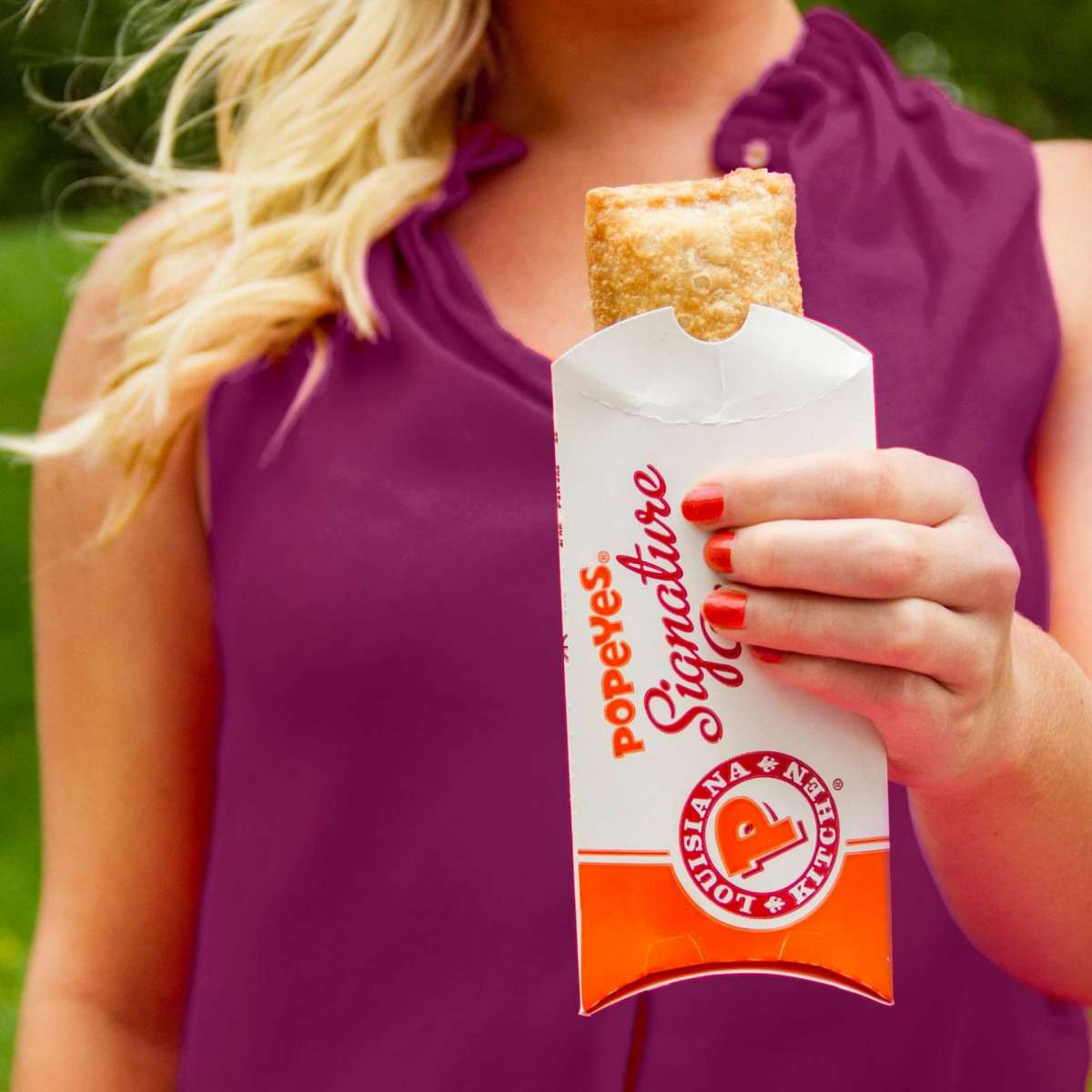 Cinnamon Apple Pie |

Popeyes Louisiana Kitchen

While McDonald's may have been the first to offer hand-held pies via a drive-through window, Popeyes perfected the art. This fast food restaurant offers a crispy, chewy crust that gives way to hot apple slices seasoned with cinnamon. This item on the dessert menu is straight-up comfort food available for less than $2, which is an incredible value in this increasingly heartless world. Plus, they offer special seasonal pies every month. Do people appreciate Popeyes for its exceptional quality in the fast-food world? Sometimes it seems like they're not getting the same fanfare as KFC, and they're infinitely superior.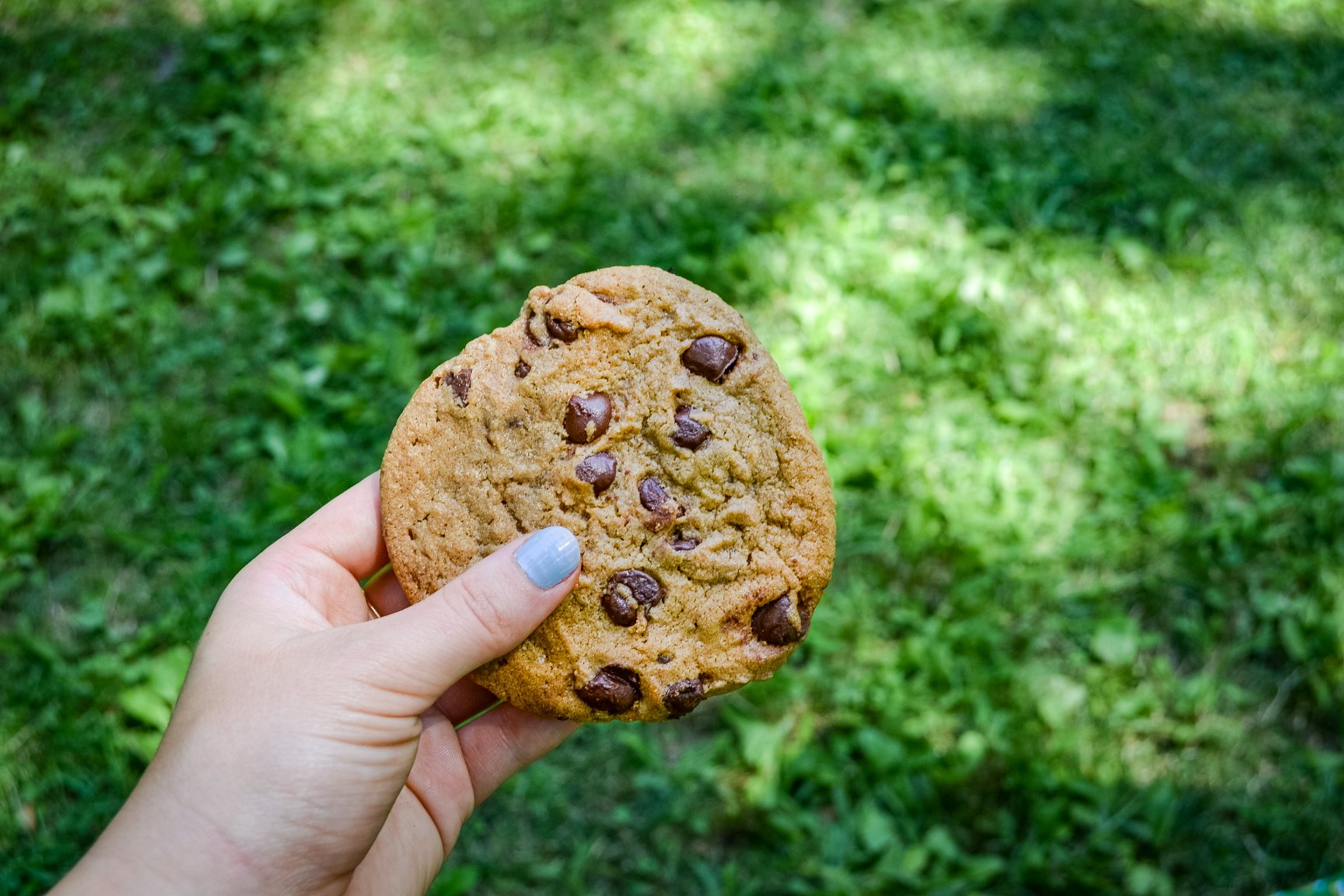 Chocolate Chip Cookies |

Subway

If Subway is your "healthy" meal of the week, you are likely unfamiliar with the cookies and other dessert items at this fast food destination. If that's you, health nut, you've been missing out, which you'll realize when a kind sandwich artist offers to heat the cookie for you. Subway makes the best cookies out there (except for maybe some seasonal Starbucks offerings). The Chocolate Chip is classic and always available, but don't sleep on the Snickerdoodle if they have it. We're not talking about the Oatmeal Raisin–here or ever.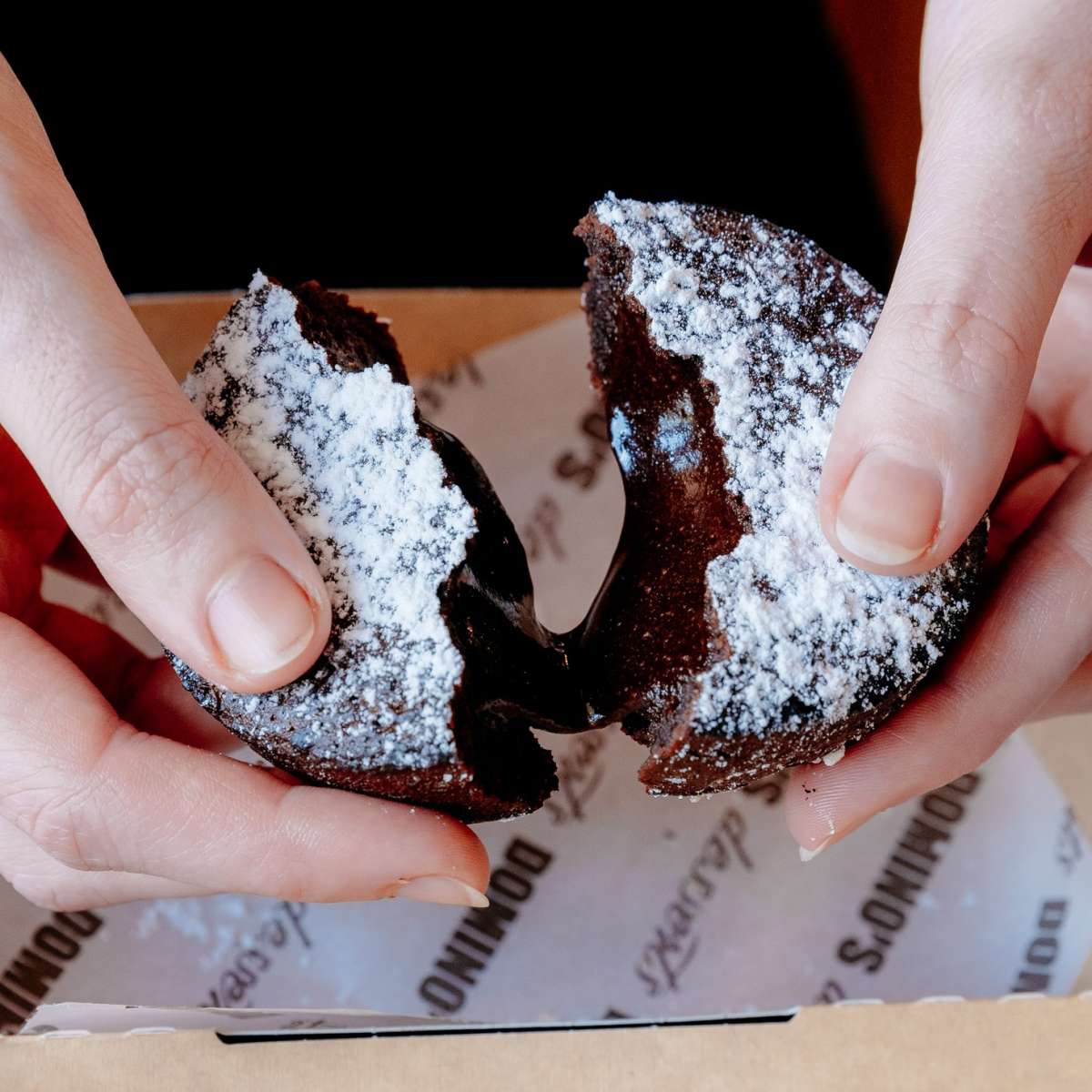 Lava Cakes |

Dominos

There's a valid argument that Dominos isn't true fast food. But hear us out–it's a lava cake! What more needs to be said? It's a warm crusty cake with molten chocolate on the inside and dusted with powdered sugar. Sure, it'd be better if your grandmother made it for you, but this is for instant comfort on-the-go. Whatever kind of day you're having, a lava cake will make it better. They're great for celebrating, for commiserating, for consoling, for anything.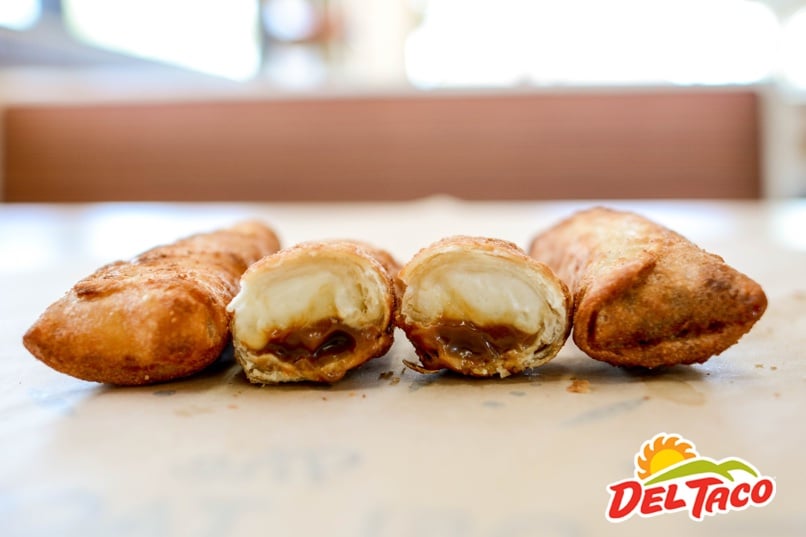 Caramel Cheesecake Bites |

Del Taco

Yeah, it's kind of a toss-up between these and the Mini Churros, so if you're there, you might as well get both desserts. Be forewarned that you'll start craving these cheesecake bites as part of your Del Taco experience. They're kind of like dessert enchiladas? Melted cheesecake and caramel inside a crispy fried tortilla shell–you're going to need more than one order when you visit this fast food restaurant.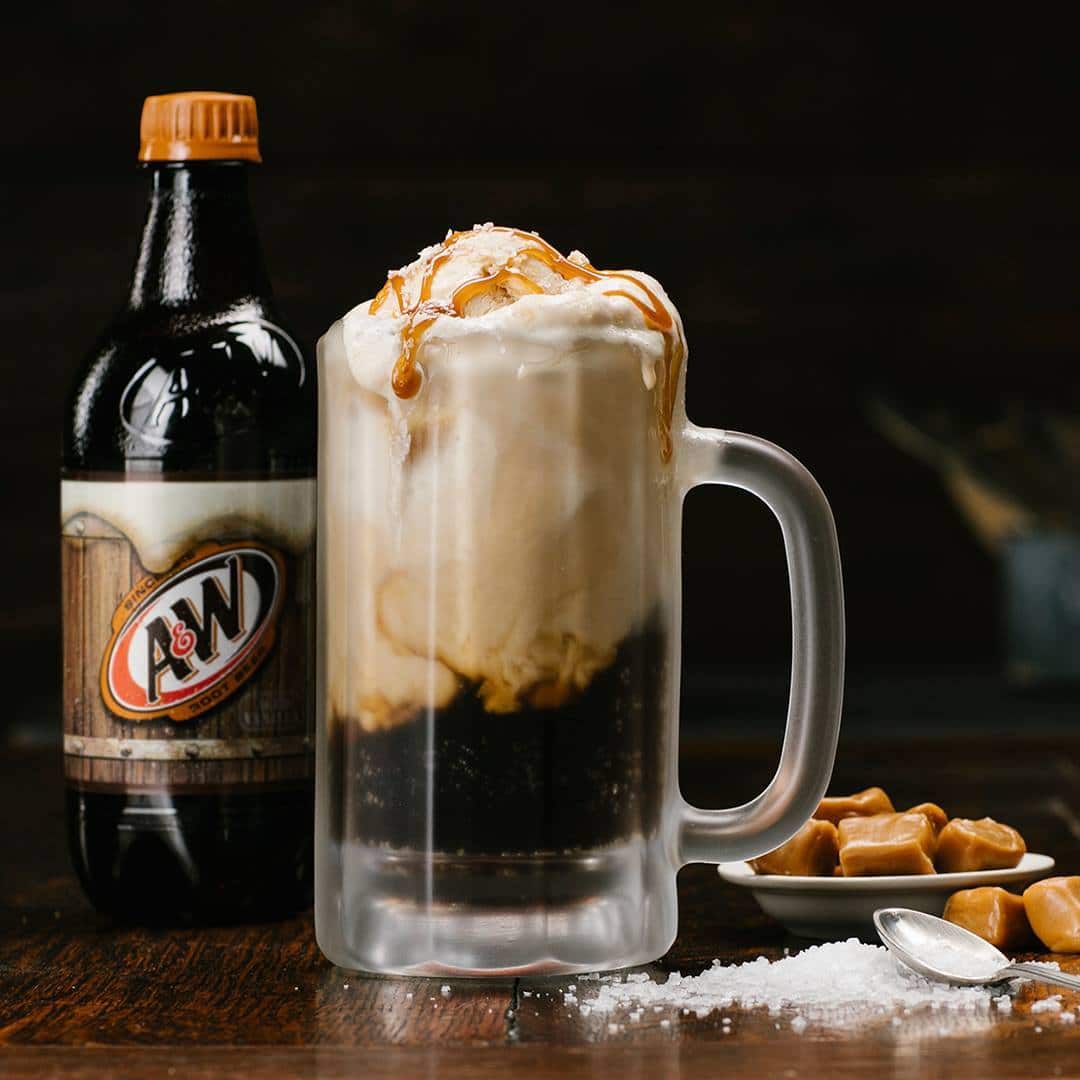 Root Beer Float |

A&W

This isn't a revolutionary dessert, it isn't mind-blowing, but most people don't make Root Beer Floats as big a part of their life as they should. It's been around for almost 130 years, and it's one of the few things in life that's as good today as it was on the day of its invention—crisp, effervescent root beer combined with sweet and creamy ice cream. No one does it better than A&W, and you can get a corn dog while you're there!

Fast Food Desserts Photo Credit: Photo by Micheile Henderson on Unsplash