Take a walk on the wild side of town when you explore these off-the-wall spots. These mini-museums, hidden alleyways, dive-bars, and overall quirky spaces are not only mysterious and strange, but also intriguing and enchanting, and will probably make for great stories in the end.
Collect your own memories at these out-of-the-box Chicago hangouts this year!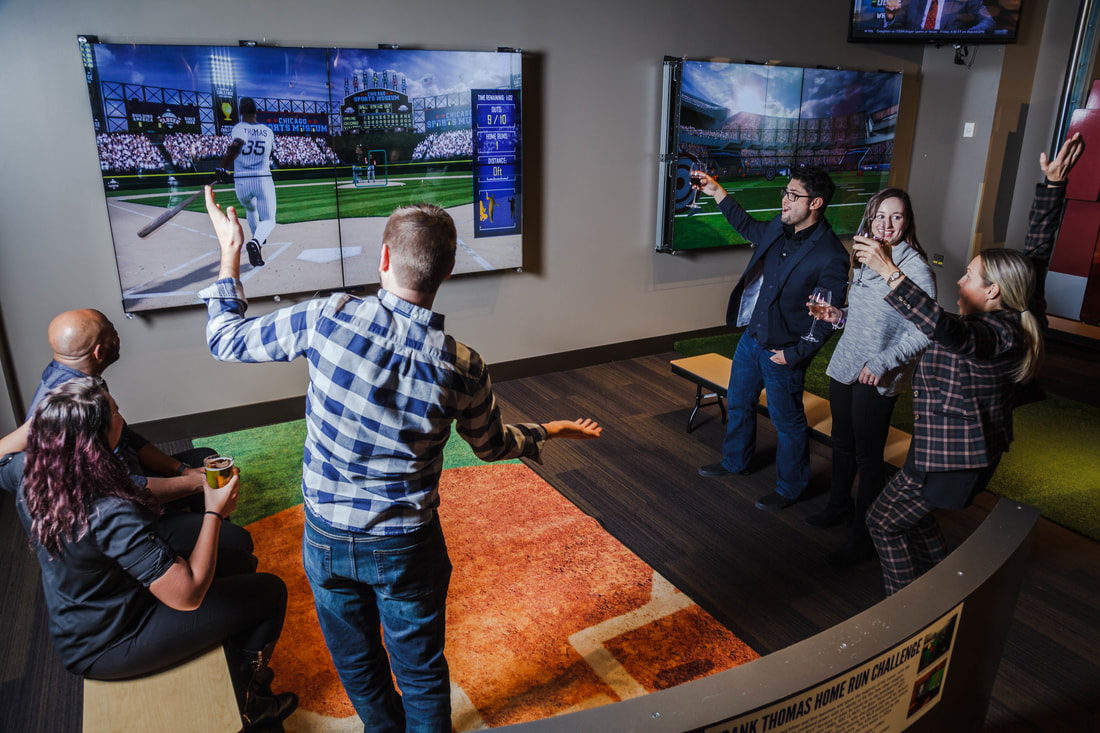 835 North Michigan Ave
Everything you've ever wanted to know about Chicago athletes is accessible here at this sports-themed museum. If you're a genuine fan, you'll be gawking over all the authentic memorabilia, sports history exhibits, and simulated experiences. The best part? Admission is a sweet $10.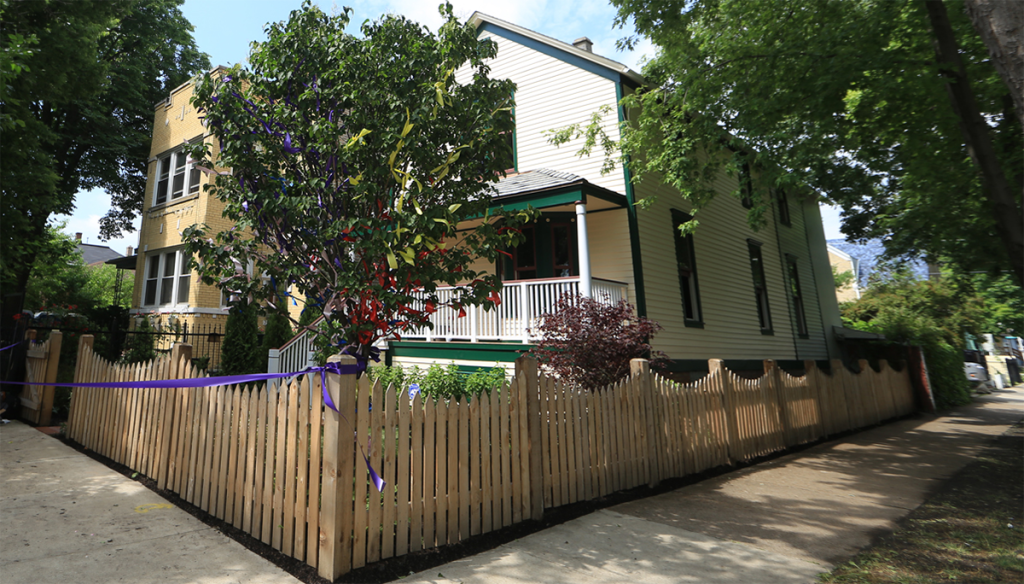 2156 N Tripp Ave
Sure, Disney only lived here until he was four years old, but it's still a pretty cool pass through. Project Directors Dina Benadon and Brent Young are currently working to restore this historic house to its original state as it has undergone significant alterations over the years.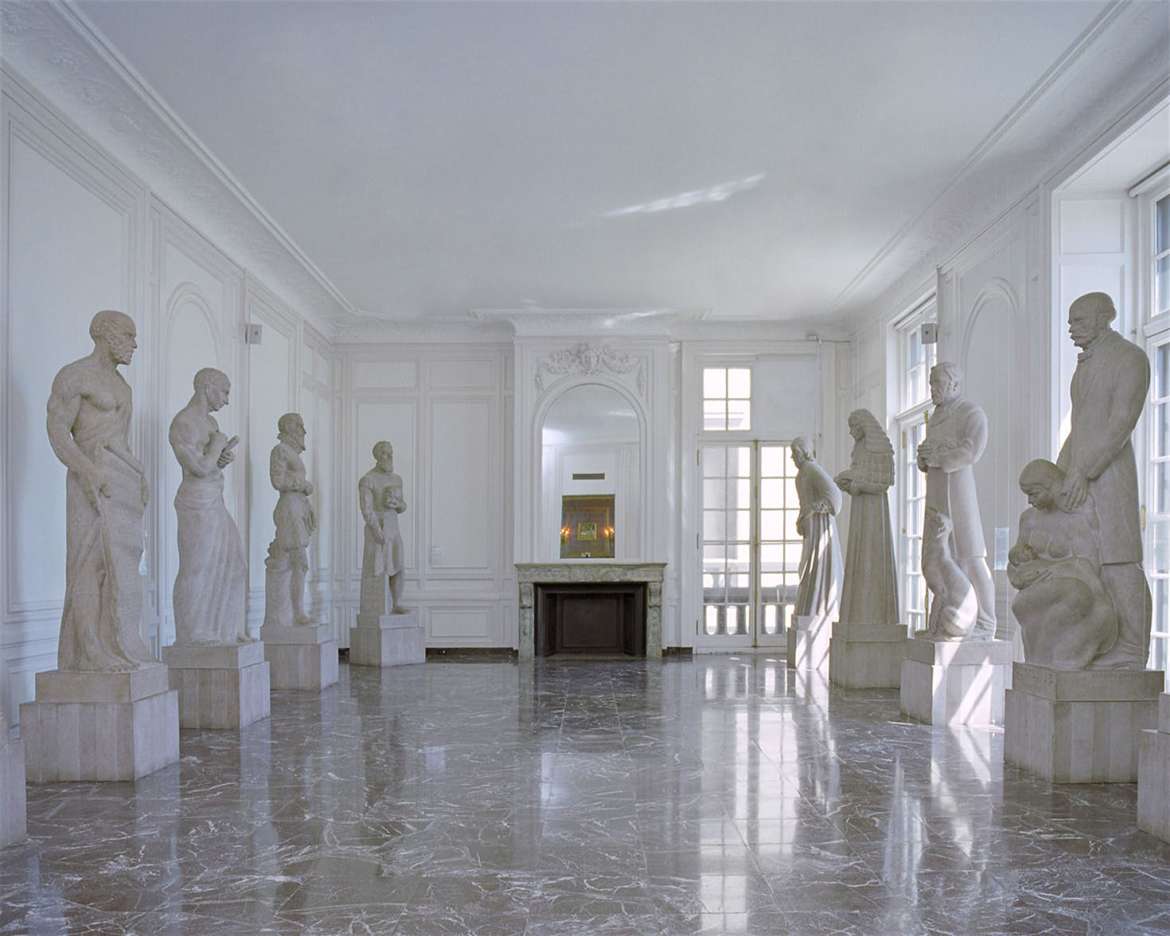 1524 N Lake Shore Dr
You've gotta have a strong stomach to step foot into this place. Though beautiful, both in design and purpose, there's certainly a grim mystique to the surgical tools that date back to the early years of this profession. But, if you're a nursing student or you're just interested in the weird, the IMSS is a must-see in Chicago.
The Shit Fountain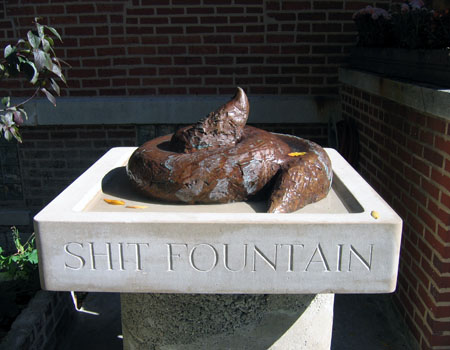 Yes, we're serious. There's a bronze fountain topped with a large piece of doggie doo-doo in East Village, constantly reminding dog owners to clean up after their pups. Both artistic and functional!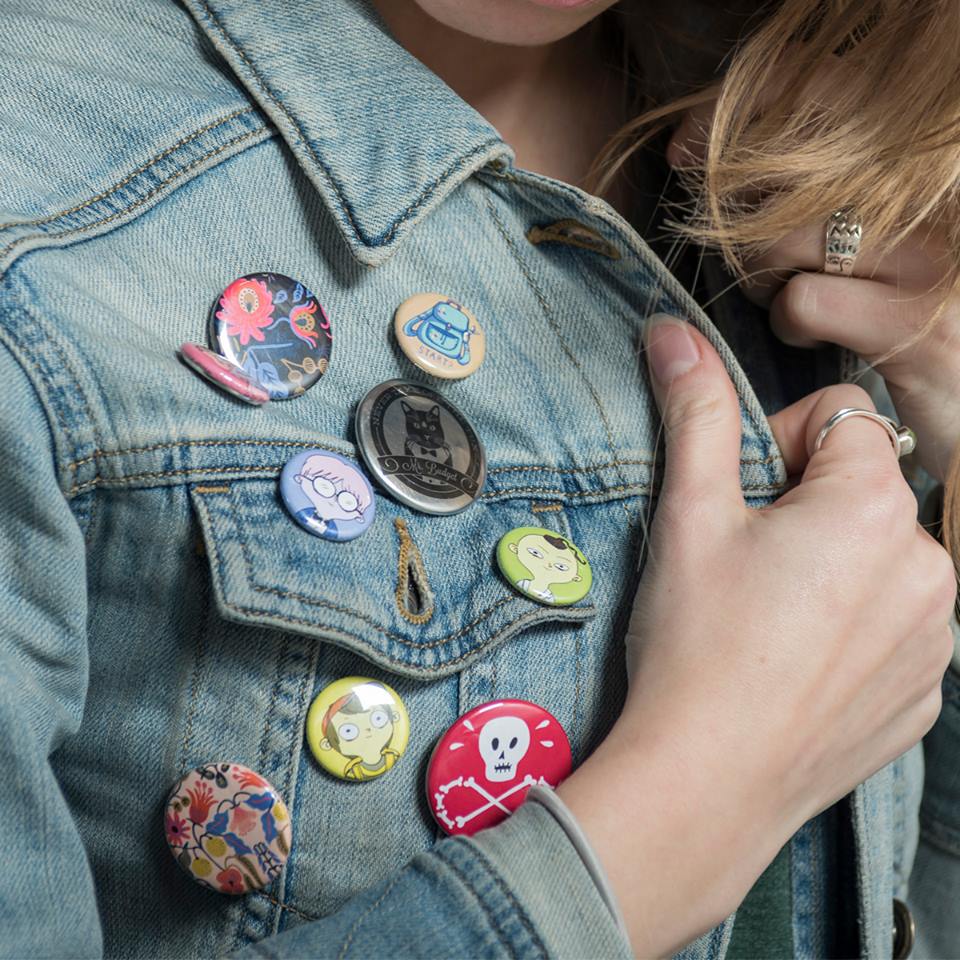 3407 W Armitage Ave
Ever wondered what Kennedy's campaign buttons looked like? Maybe not, but you could find them here if you wanted to! Among the buttons you'll see at this all-inclusive museum, you'll notice puns, propaganda, pictures, and presidents. And, if you're into decorating your backpack, jean jacket, hat, whatever, you can even custom-make your own buttons or browse the Busy Beaver Button Co. online shop.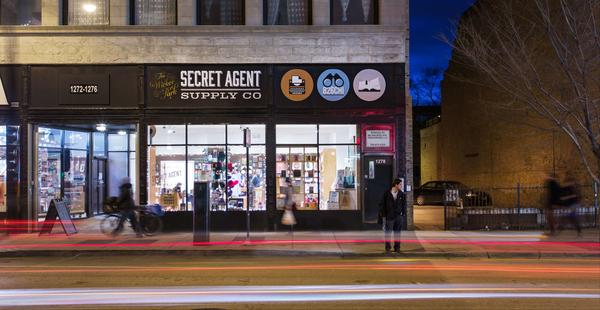 1276 N Milwaukee Ave
*humming* Inspector Gadget… it's been happily stuck in my head after taking a look at this spy-themed corner store. A percentage of every purchase of these gadgets and disguises goes to support free writing programs for Chicago's youth, so, you know, that's pretty cool, too.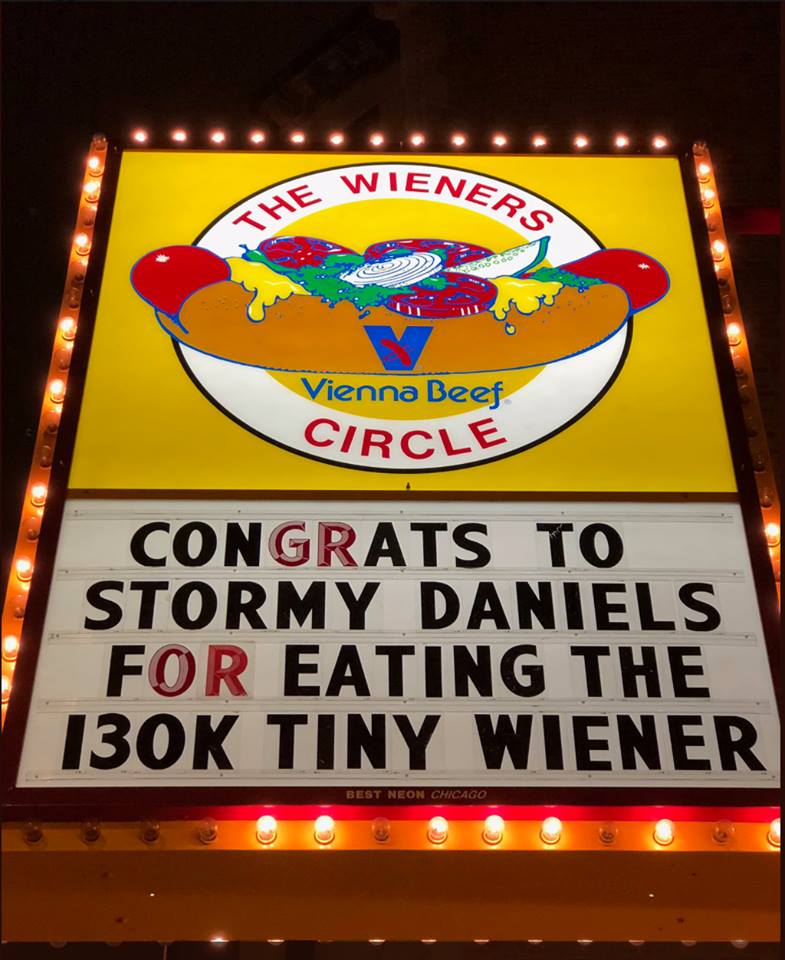 2622 N Clark St
Okay so no – Wiener's Circle isn't necessarily obscure. But it is pretty weird. So we'll allow it.
Though you may have heard of Ed Debevic's—which closed its doors last year, making us wait eagerly for their return—the Wieners Circle encourages a similar trend of being sassy to customers, and vice versa, but only in the late hours of the evenings. This hot dog stand is known to stay open until 5 a.m. on the weekends, attracting all sorts of wandering guests.

6418 N Greenview Ave
Feeling kinky? Admission is just $10 to this fetish lifestyle-preserving museum, featuring exhibits that explore the theme of leather in body play, gay bars, women's history, history in general… all the things. You're sure to walk out of here feeling both informed and exhilarated.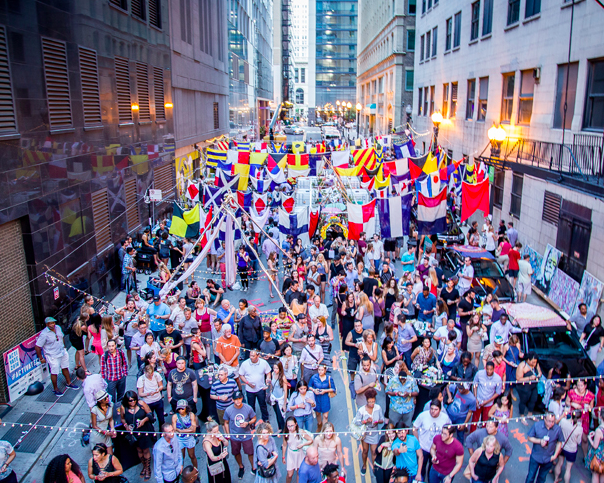 Some of Chicago's darkest alleys will be transformed into a booming celebration of art, performance, and culture through the summer series, ACTIVATE, which is organized by the Chicago Loop Alliance. Don't miss these free summer parties, starting on June 7, from 5 p.m.-10 p.m., and continuing on July 12, August 16, and September 13.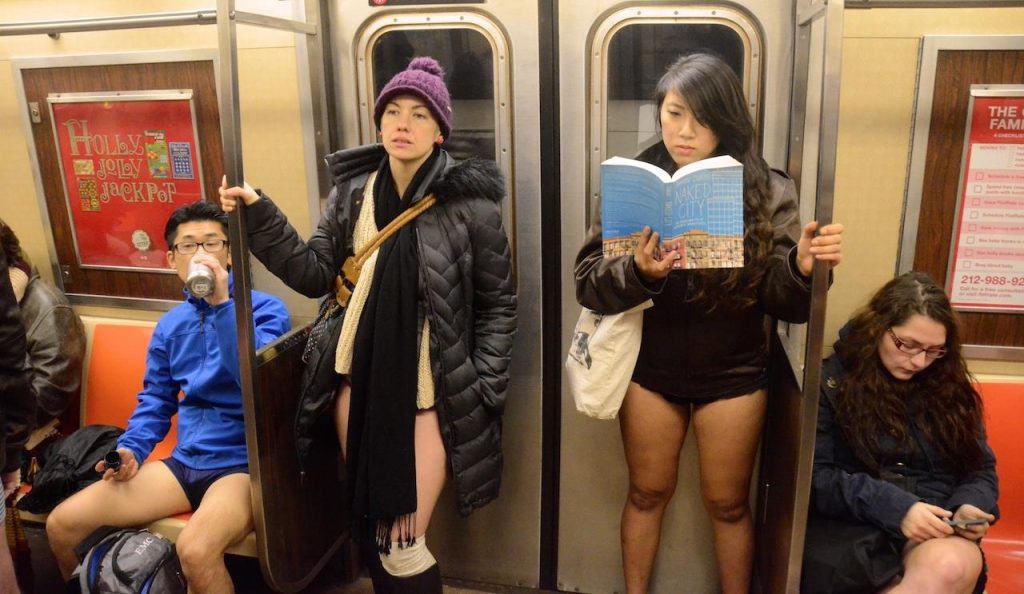 Oh yes. Chicagoans have often been known to do crazy things like wear shorts in 40-degree weather, but this just tops it all. In the middle of January this year, an organized group rode the CTA pantless, acting like they simply forgot to clothe themselves that day. Join them again next year, as we're sure this will come back around.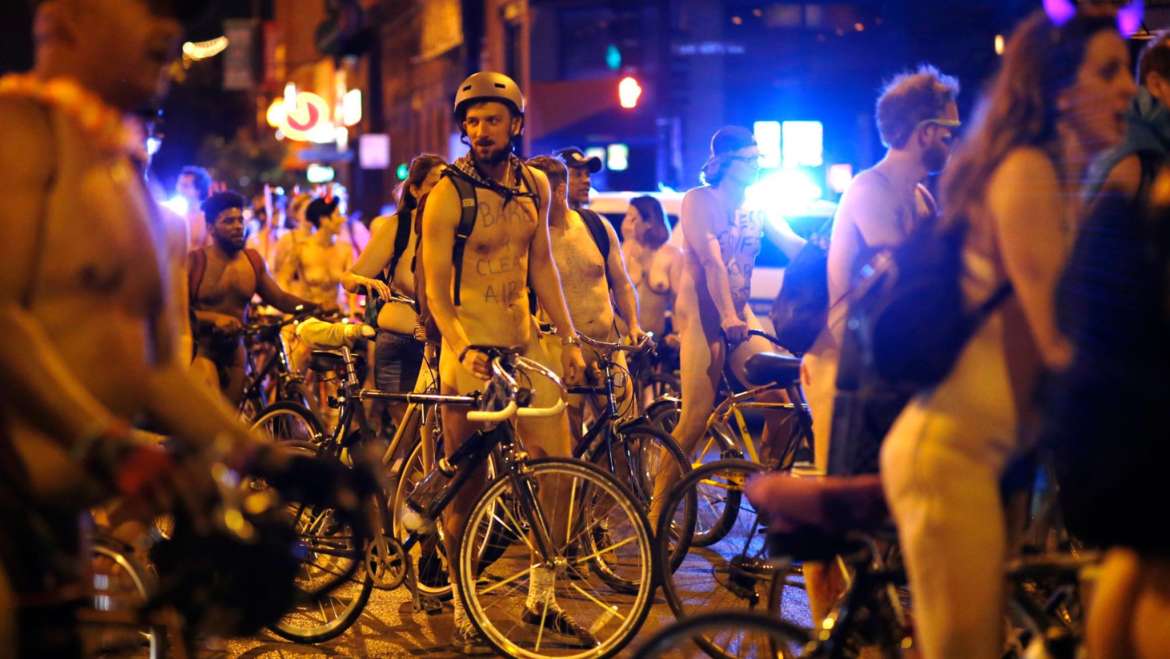 If you thought that last one was crazy, I can only imagine what you'll say of the humans who strip naked and ride bikes through the streets of Chicago for one night on June 9. Their message is simple: safety, awareness, freedom from oil, positive body image promotion, and, most importantly, "Less gas, more ass!!!"
Featured Image Credit: International Museum of Surgical Science IG
Find what really matters in Chicago with the UrbanMatter app!
To download or see reviews from our users, head here.