Look out, backroads, 'cause here we come.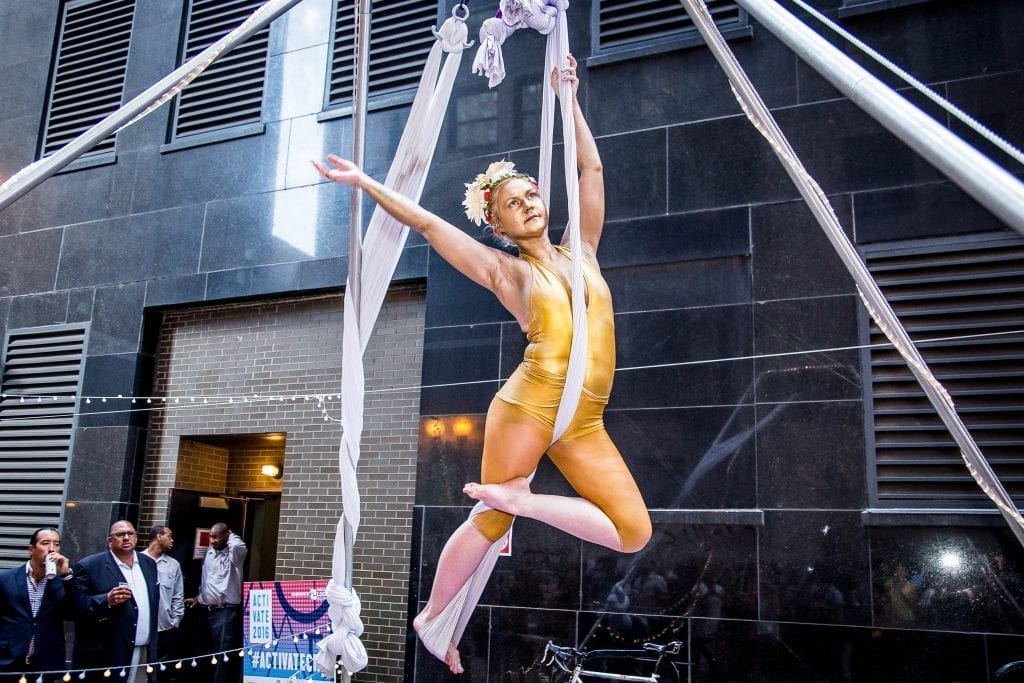 The Chicago Loop Alliance is bringing back ACTIVATE, a series of events that transform largely overlooked alleys in the Loop into pop-up exhibition spaces, bringing artists and the public together to celebrate the arts for the summer. These events will be filled with live performances, music and so much more – in addition to some pretty wild exhibits. The Chicago Loop Alliance's mission is to attract investment to the Loop by promoting popular urban experiences.
The first event will take place on June 7th, from 5pm-10pm with additional parties happening on July 12th, August 16th, and September 13th.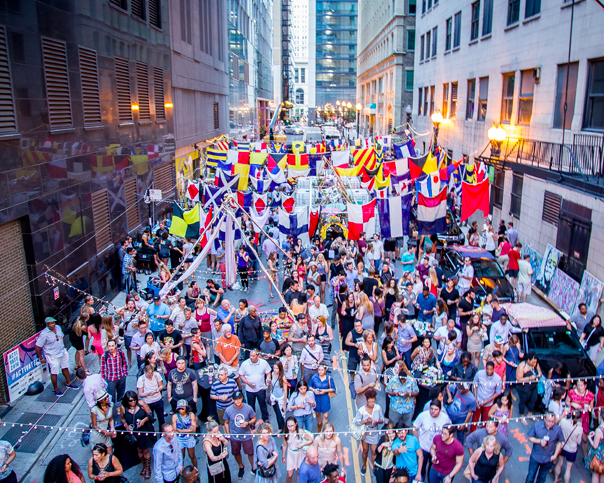 The 2018 ACTIVATE theme is (EVO)loution, which refers to EVO, a fictional muse representing the Chicago's arts and culture. According to the release, EVO "is able to open portals to parallel universes, so each ACTIVATE event will see a location in the Loop transformed, with attendees transported to an alternate version of the same space." Awesome.
If you're interested in the event, you can RSVP in advance here and receive a ticket for a complimentary drink.
Oh, and we forgot the best part – entry is totally free.
If you're interested in learning more about ACTIVATE, you can keep up with their website for specific locations and event details.
Find what really matters in Chicago with the UrbanMatter app!
To download or see reviews from our users, head here.