Warning: terrifying images ahead. Caution is strongly advised.
No, really though. I guess you wouldn't have clicked into this article had you not been interested in going to one of these haunted houses in Chicago. Just in case you're a big ol' scaredy cat (like moi), proceed with caution and be possibly ready to cover your eyes in horror. Also, NSFW advisory is probably
These are the scariest haunted houses in Chicago and the surrounding areas guaranteed to scare the living (or undead) shit out of you.
Aurora
This haunted house in Chicago was voted one of the best attractions across America by Buzzfeed in 2016.
Basement of the Dead requests $30 for general admission on-site, but right now, you can purchase tickets online for a discounted rate as low as $21.99! There's also a VIP package that lets you skip the line for just $45 at the door or $31.99 online. The best part? Admission includes two separate attractions: the haunted house and Shattered 3D, a black-lit, clown-themed nightmare of a walk-through that will have you chilled to the bone. Don't believe me? Just take a look at the promo video above.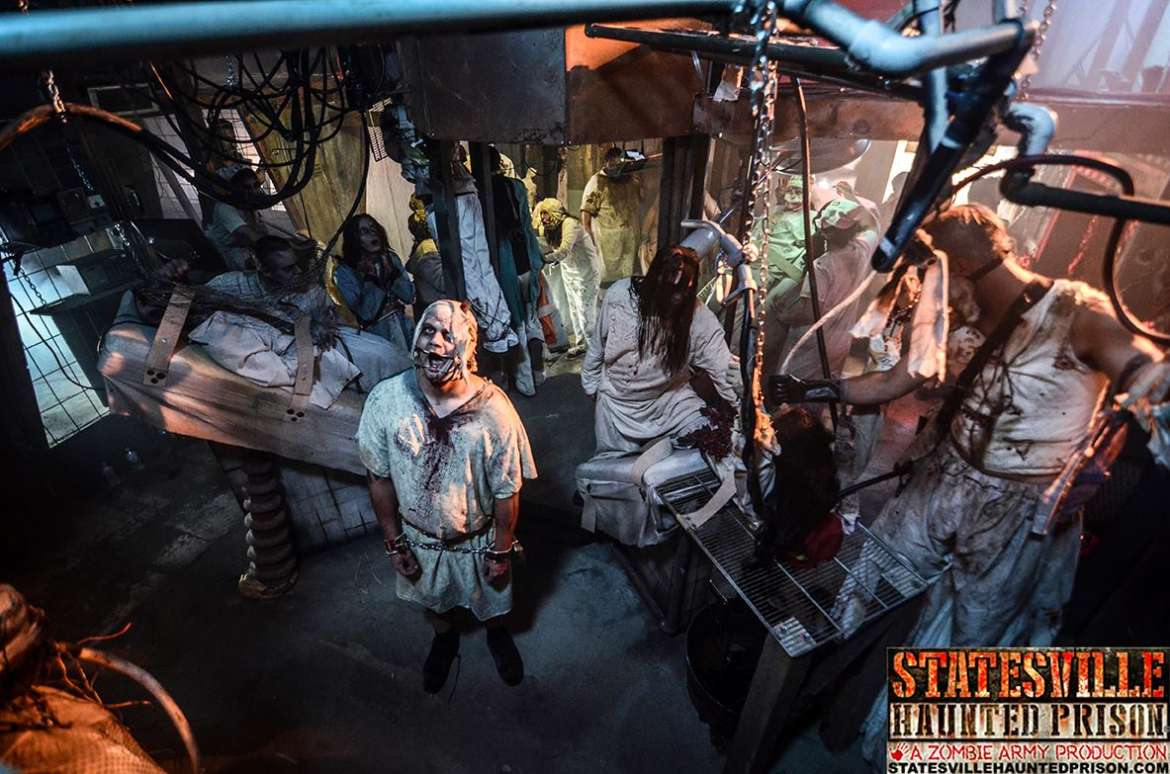 Lockport
Statesville Haunted Prison is one of the scariest haunted houses in Chicago because there are no escapes  as a riotous barrage of inmates overrule the facility, terrifying you as you walk through all 28 cells of horror. If you think that's scary enough, just wait until you descend into the City of the Dead post-haunted house, where zombies lurk undead in the shadows. Tickets are just $30 to one of the scariest haunted houses in America, or $45 for the VIP package to skip the lines. There are also group discounts if you're too scared to go alone.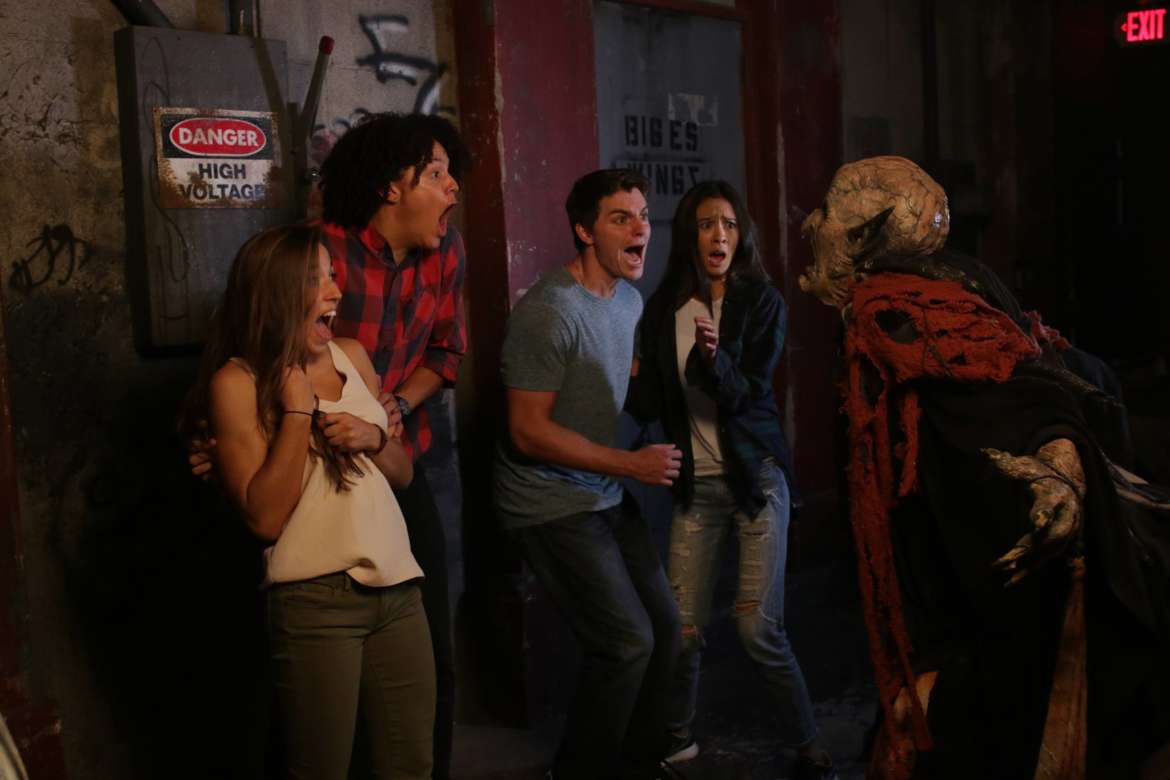 Melrose Park
Venturing onto the infamously unlucky 13th floor is such a precarious feat that only the brave will survive, but what you might not expect is that instead of going up, you're headed down, down, down. This is one of the best haunted houses in Chicago because it includes two attractions called the Possession and Dead End District. The Possession features unpleasant spirits that move without restraint, and Dead End District: The Cell, where monsters and demons run amok. General admission tickets to this haunted house start at $20, depending on the day you go, and include both attractions. You can also add on a fast pass for $10 or a skip-the-line pass for $20 to save time.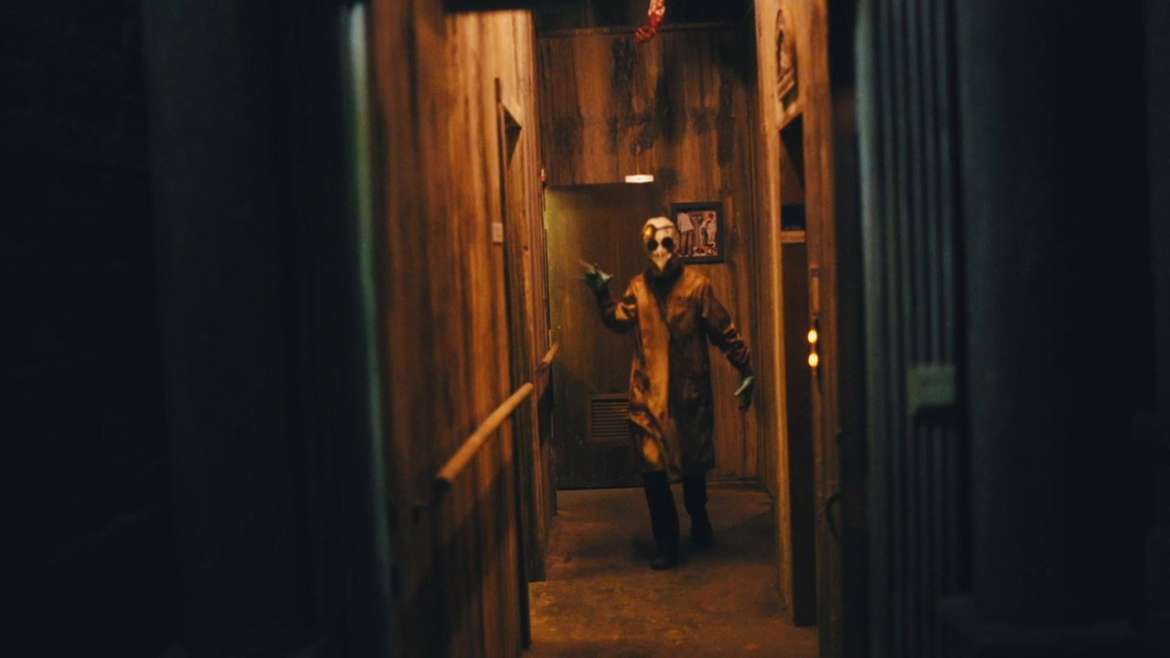 Montgomery
This haunted house in Chicago includes over 60 rooms of nightmarish scenes. Stick around for even more terrors at Freak Show 3D. The Massacre is the only haunted attraction in Illinois that offers a heated, indoor waiting area, so no need to bundle up while you wait in line! Both attractions can be seen with general admission priced at $25, fast pass tickets at $35, and platinum VIP access at $50 to skip the lines. Discounts are available online and during select days, so keep an eye out for the best deal! Either way, you'll be terrorized to your core at Massacre Haunted House, without question.
Oak Lawn
A new kind of fear is spreading through Oak Lawn this October, and it seems to be originating from Midnight Terror Haunted House! Come see for yourself why evil is running amok at one of the scariest haunted houses in Chicago. Chainsaws and other weaponry are the name of the game here, and we have a feeling you'll be running for your life by the time you enter the last room. You can purchase tickets online for as low as $13 for group rates or $35 for a fast pass. There's even a clown take-over come November, so stick around for more horrors post-Halloween.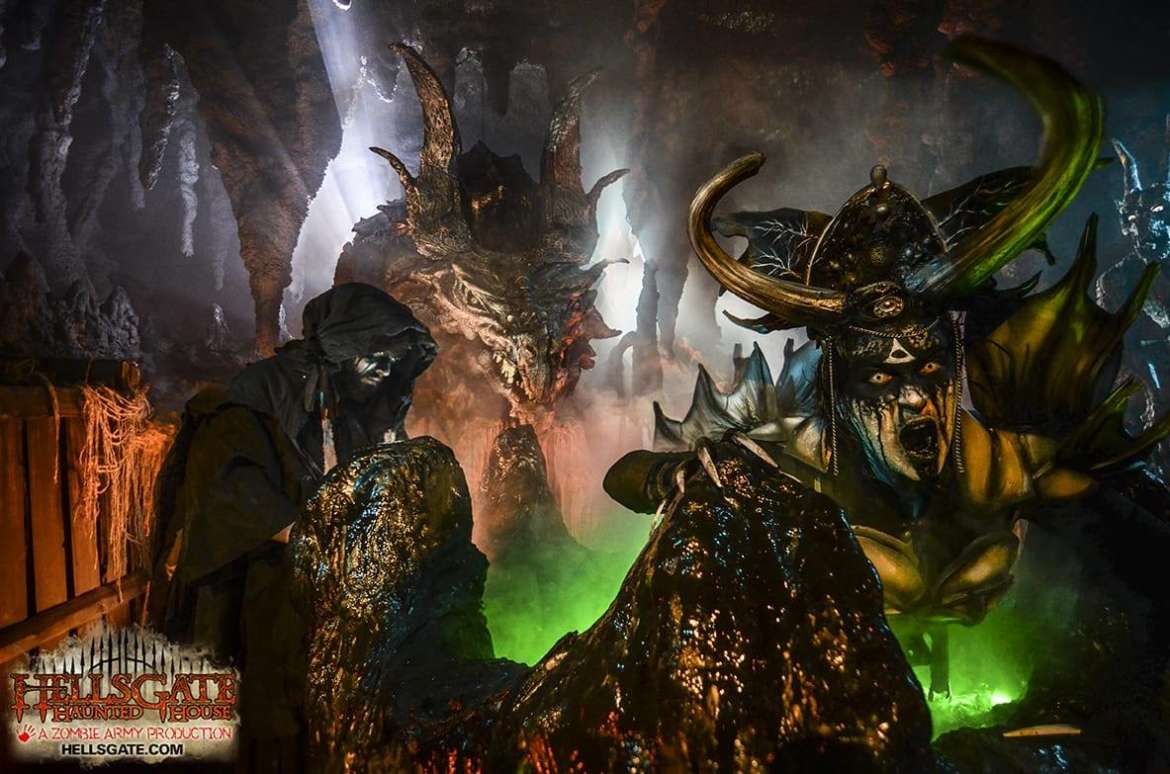 Lockport
HellsGate is unlike any haunted house you've ever experienced. This multi-level mansion features secret passageways, slippery slides, terrifying creatures, and plenty of demonic activity, all in the Halloween spirit of scaring you shitless. And, naturally, it ends in a haunted graveyard. Tickets are $30 for general admission, $45 for VIP access, and $65 for instant entry, but there are plenty of other group and solo package deals to consider. If you have a friend or family member going with you who'd make a totally perfect target, you can purchase the Hell Pass, which means the entire cast will know just enough about them to really make a spine-chilling impact.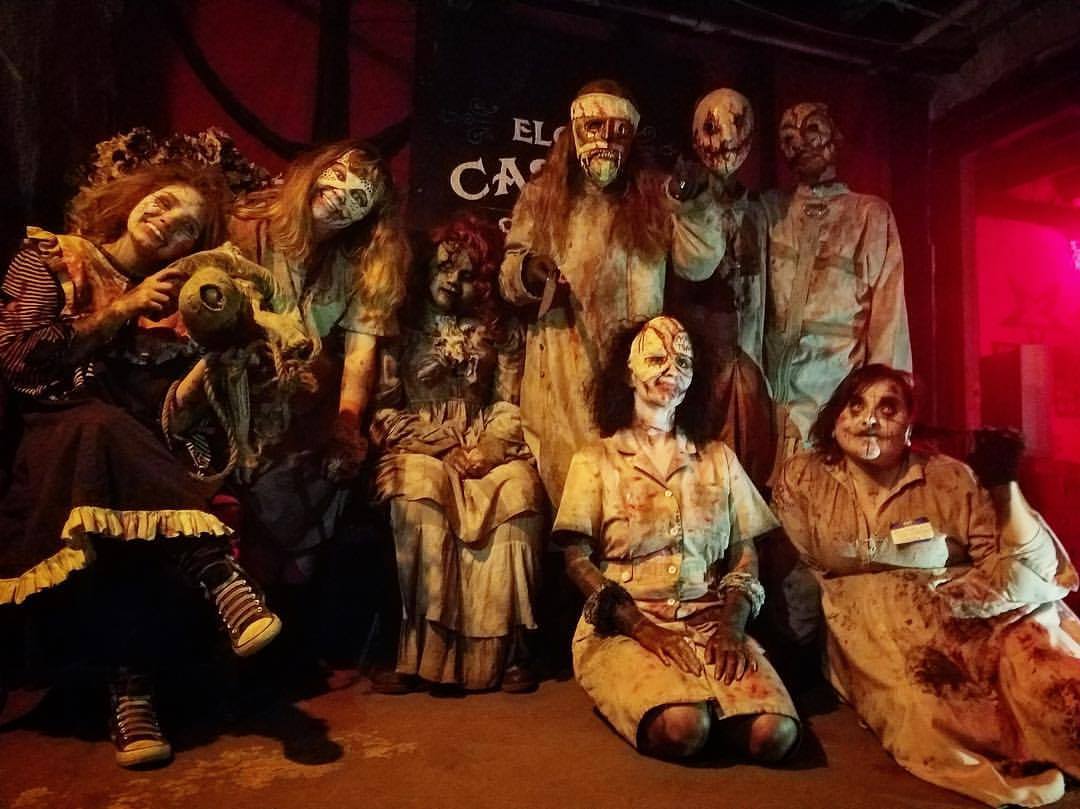 Elgin
The city of Elgin is no stranger to terrifying its citizens. Every Halloween, the whole town transforms into stomping grounds for the undead, but if you really want to scare yourself silly, visit Evil Intentions, one of the best haunted houses near Chicago. As you walk through the Old Elgin Casket Factory, you'll be treated to nightmares that won't quickly go away and find yourself drifting amid terrifying creatures that can only be escaped by death. Get tickets now for $30 or VIP access for $40.
Round Lake Beach
Get ready for the most terrifying haunted house of them all: Realm of Terror, where the actors involved are allowed to touch you, crawl beneath you, and even grab you in this totally immersive experience. The lab has been infiltrated by an evil presence and corrupted all of the patients, and you better find your way out quick or you're bound to become one of the victims. If you're looking for the scare of your life, you'll find it here, where tickets are just $25, skipping the line is $35, and VIP access is $45, which includes a drink at the Haunt Bar. You can purchase alcoholic beverages while you wait in line, and trust me, you're going to need them.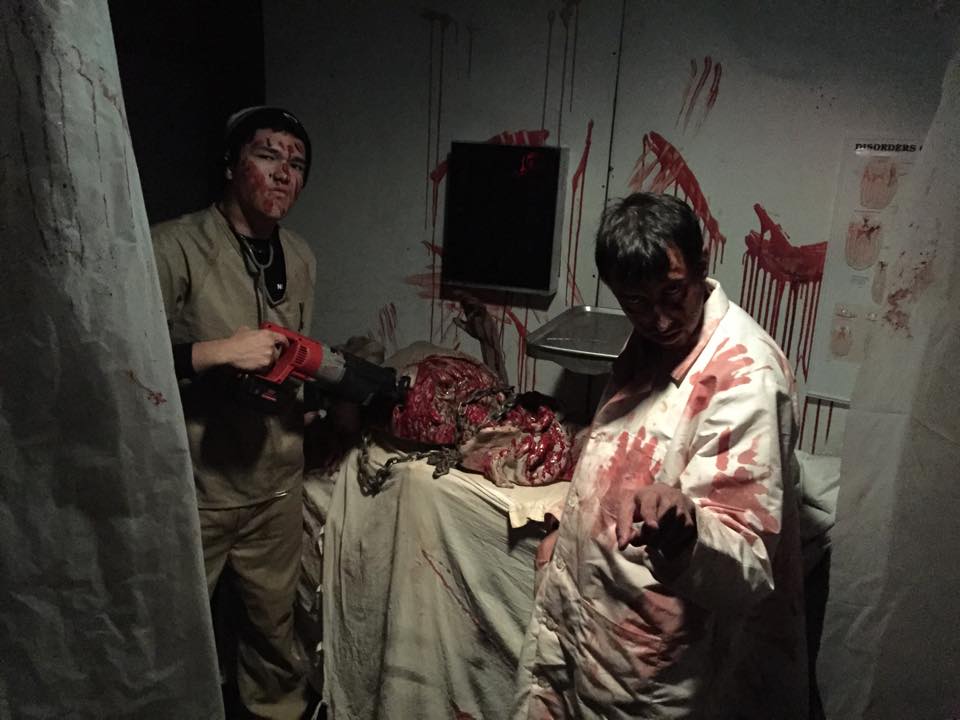 Skokie
Held upon the grounds of the abandoned Skokie Water Playground, chainsaw maniacs and insane clowns await you at every turn. Entry to this terrifying haunted house in the Chicago area is only $12, with speed passes available for $18, but you can also access the Triple Fright Ticket package for $36 to gain entry into smaller Chicago haunted houses, which includes Scream Scene, The Catacombs (in the basement of St. Pascal Church) and Hair Razor Haunted Scenes (in the basement of St. Thecla Church). But be warned—even one of these haunted houses near Chicago is sure to chill you to the bone.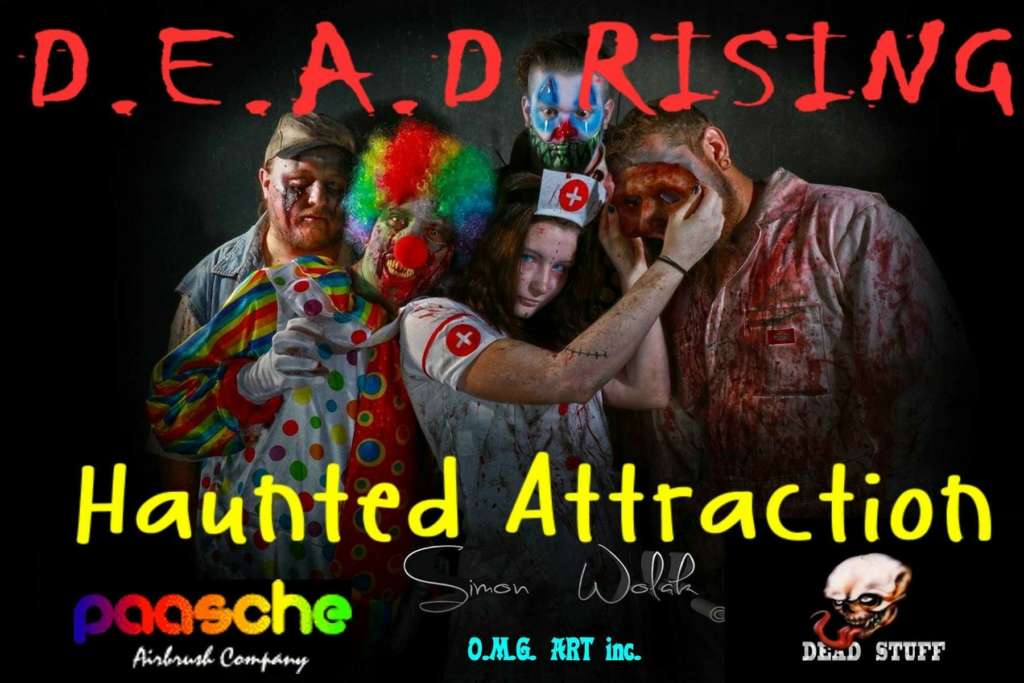 Crestwood
Full of old-school haunts that might remind you a bit of what scared you in your childhood (re: clowns), Dead Rising is built from scratch every year to make the most of the Halloween season. Unlike other haunted houses, Dead Rising boasts an on-site store where you can request custom work and purchase one-of-a-kind creepy creations to enhance your Halloween costume. General admission is $18, while VIP tickets are $25 to let you skip the line (worth it, IMO).
Zion
This is by far one of the scariest haunted houses in Chicago because it takes a whole hour to walk through. The Dungeon of Doom haunted house is a total of 42.000 square feet, so if you're one of those people who will run through the whole thing, you'll be springing a marathon before you get out. General admission starts at $30, with Ultimate VIP Front of the Line passes available for $50. For those with nerves of steel, they have a special Blackout theme all of November, where you'll wander through the dungeon in complete darkness.
Lake Station, IN
A sinister hospital built to hold all the patients too evil to be treated in a regular institute, Haunted Hills will wreak havoc on your sanity this Halloween season. General admission is $20, but there are several levels of VIP tickets that enhance your experience. If you're really daring, try the Blackout experience, where normal rules don't apply and you'll be touched, grabbed, even attacked while wandering the hospital.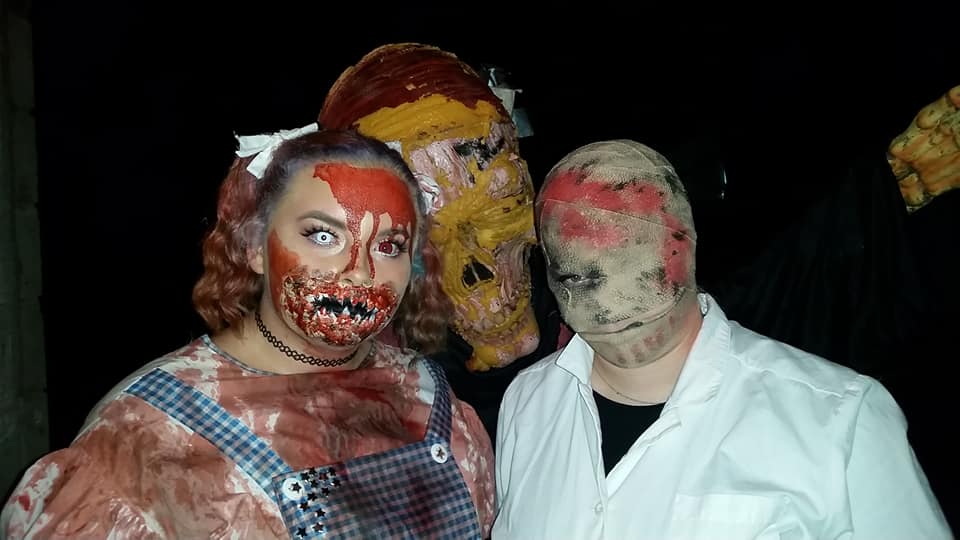 Crown Point, IN
The same town where John Dillinger broke out of prison almost 100 years previously is host to one of the creepiest haunted houses we've seen this year. And the best part? Tickets are only $10, whether you buy them online or at the door. Take a trip out to Indiana this year to get in the door at Criminally Insane.

Hobart, IN
Looking for even more haunted houses near Chicago? Set in a decommissioned Nuclear missile base from the Cold War, Tour of Terror will unleash the most horrific sights you've ever encountered. Admission is just $15, so it's definitely worth a visit. While you're out here, though, might as well make a day of it and visit County Line Orchard for some apple picking.
Need more scares in your life this Halloween? We put together a list of horror movies to watch on Netflix that are not for the faint of heart.
At UrbanMatter, U Matter. And we think this matters.
Tell us what you think matters in your neighborhood and what we should write about next in the comments below!
READ MORE LIKE THIS
DOWNLOAD THE URBANMATTER APP
FIND PARKING