Halloween is almost here, but scary movies are always in season.
If you like to scream, cover your eyes, feel your stomach twist in terror, or hear your heart thumping in your chest, these are the horror movies that will grant you that rush, guaranteed.
Here are the best scary movies on Netflix to watch this Halloween season.
In the Tall Grass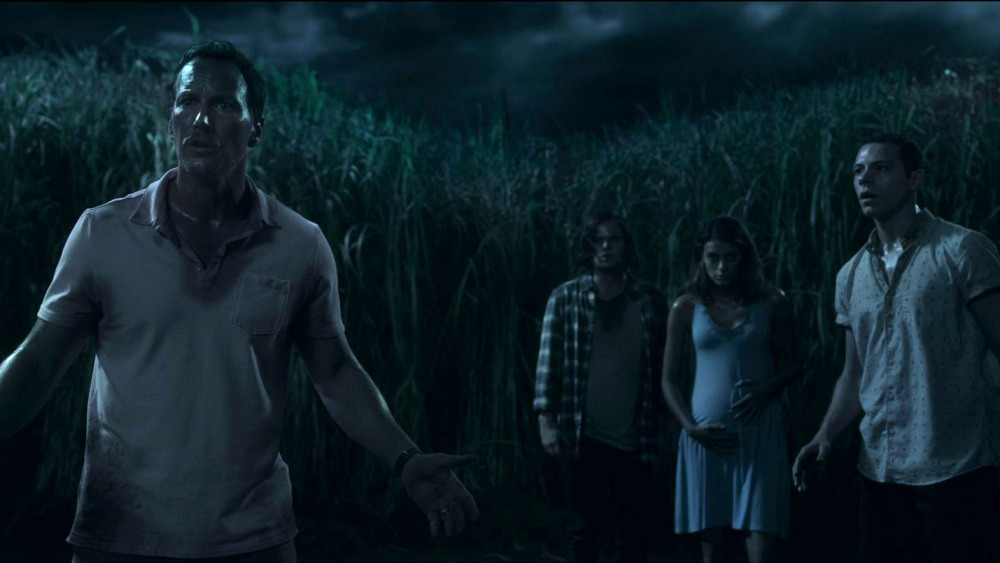 This scary movie on Netflix revolves around a couple that overhear a crying boy and rush into a massive cornfield to save him. They find themselves helplessly separated and subjected to the evils that lurk between the corn stalks. After discovering others lost in the maze who have been wandering for what seems like days, they start to wonder if there really is no way out of the abyss. From the mind of Stephen King, In the Tall Grass will chill you to the bone and make you dread long road trips to the countryside from here on out.
Hush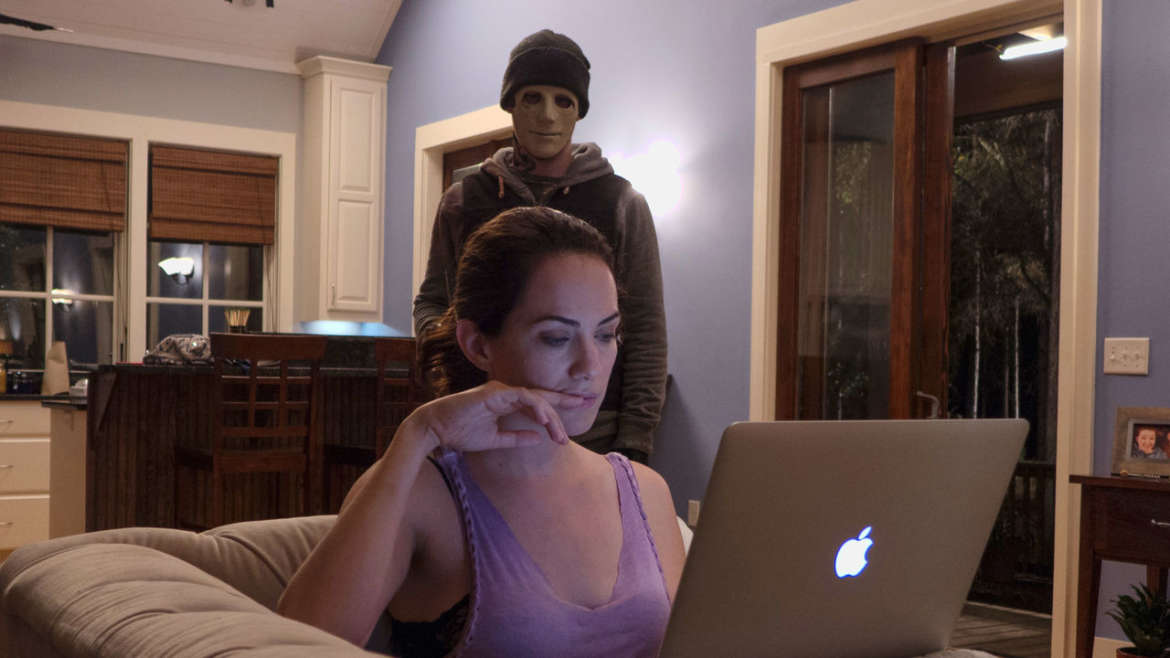 Hush is a curiously unique scary Netflix movie that revolves around a deaf and mute woman who is stalked in her own home by an unnamed man in a mask. The story follows her resilient methods of attack and escapes in a seriously nail-biting turn of events. Unlike most horror movies, Hush takes off immediately, constantly inducing panic into the watcher at every moment of the film. I mean, c'mon, any movie with a crossbow in it is bound to be badass. If you're craving a thriller that will keep you awake at night (not sure why you would, but maybe), this is a good one to settle into.
The Ritual
A British horror film that follows a group of men who hike the mountains in Sweden to honor their late friend, the Ritual takes off with a gruesome start. When complications arise in the trip, one member suggests taking a shortcut through the vast, ancient forest that stretches through the valley, but it proves to be a terrible idea. I mean, seriously, you'd think these characters would just stop and think for a second about what they're really doing, but that wouldn't make such a good movie, would it? The Ritual is terrifyingly mystical, completely unique in its execution, and worthy of your time this Halloween season.
A.M.I.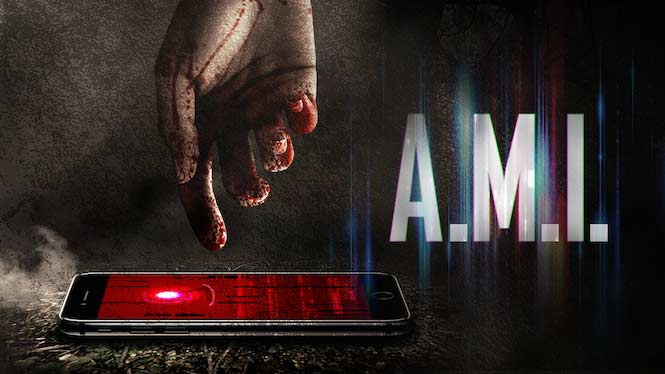 After losing her mother, a teenage Cassie starts to cope by speaking to the latest in artificial intelligence technology: a system called A.M.I. that can mimic a real-life person. A.M.I. quickly takes on the personality of Cassie's mother and then instructs her to commit horrendous acts of murder against people who have wronged her. This is a scary horror movie on Netfix that is twists you never saw coming and is the quintessential teen slasher film for this Halloween.
The Conjuring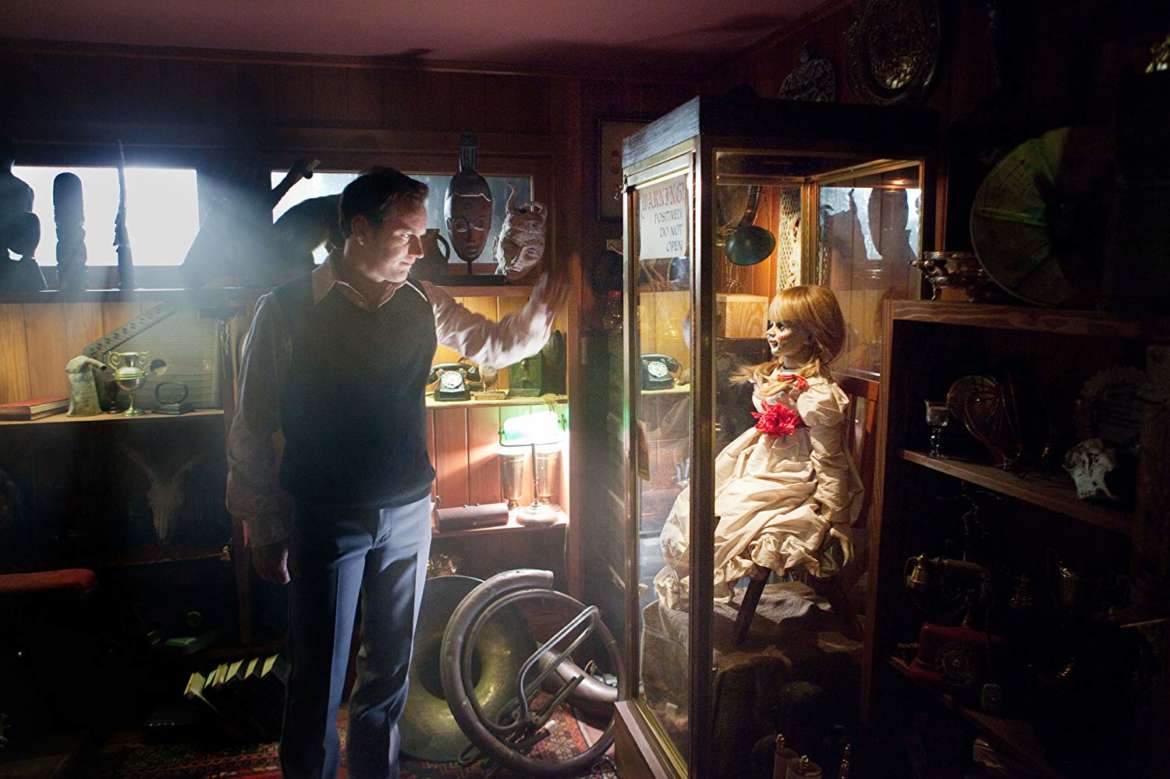 This one's a classic. The Conjuring is a scary movie on Netflix that is considered one of the scariest stories of all time, so if you haven't sat down and watched this one yet, it's about damn time. Set in the 1970s, a family of seven moves into a farmhouse that's secluded from the rest of town (always a good idea, ya know). They realize that the house is possessed within the first few nights, but what happens next is only the beginning of a truly evil origin story. If you decide to watch this in the dark, make sure you're hiding under someone's arm or else you'll end up watching something silly after to settle your nerves.
Apostle
After returning home from a trip abroad, a renounced Christian discovers that his sister is being held hostage by a violent cult on a secret island. The man poses as a convert and infiltrates the cult, but discovers that there are even darker secrets being kept by the cult leaders than just kidnapping. While more of a thriller, this scary movie on Netflix takes on a supernatural twist and leaves viewers with a rush of adrenaline.
Before I Wake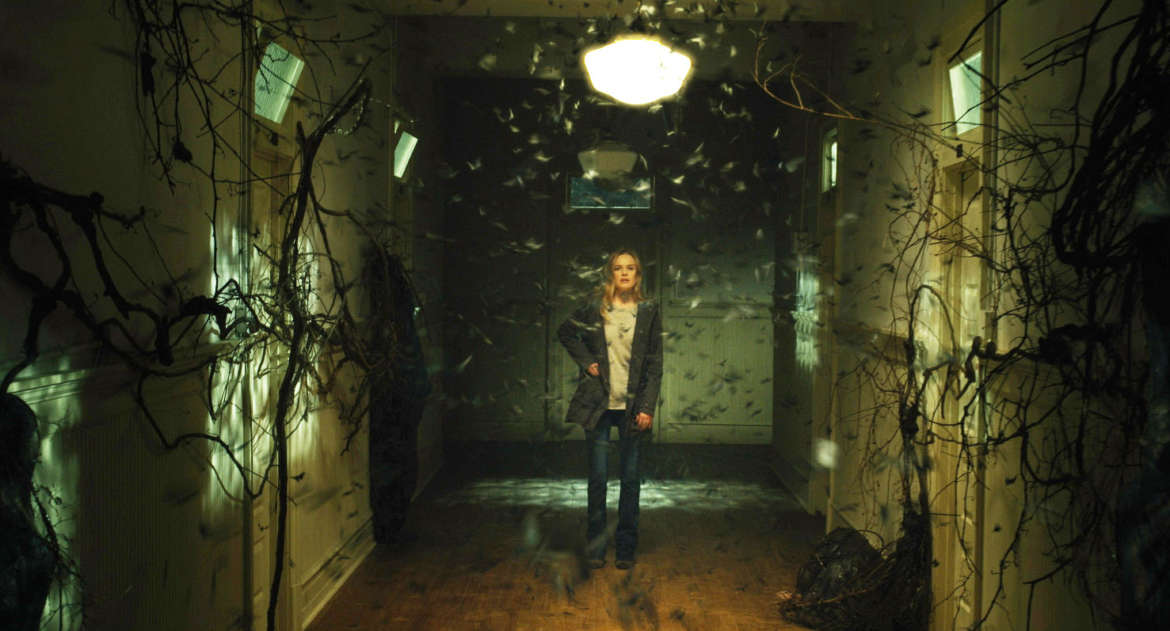 This story follows a young boy who's adopted into a foster home by parents who lost their own child a few years back. The secret with this new kid is that his dreams come to life, which starts out as a cool ability but soon turns sinister when they realize his nightmares are more horrifying than they can even imagine. What starts out, like most horror movies, as a slowly creeping segway into the more disturbing side of things becomes a whirlwind of jump scares and sincerely terrifying twists and turns. It's certainly worth a watch this weekend.
The Witch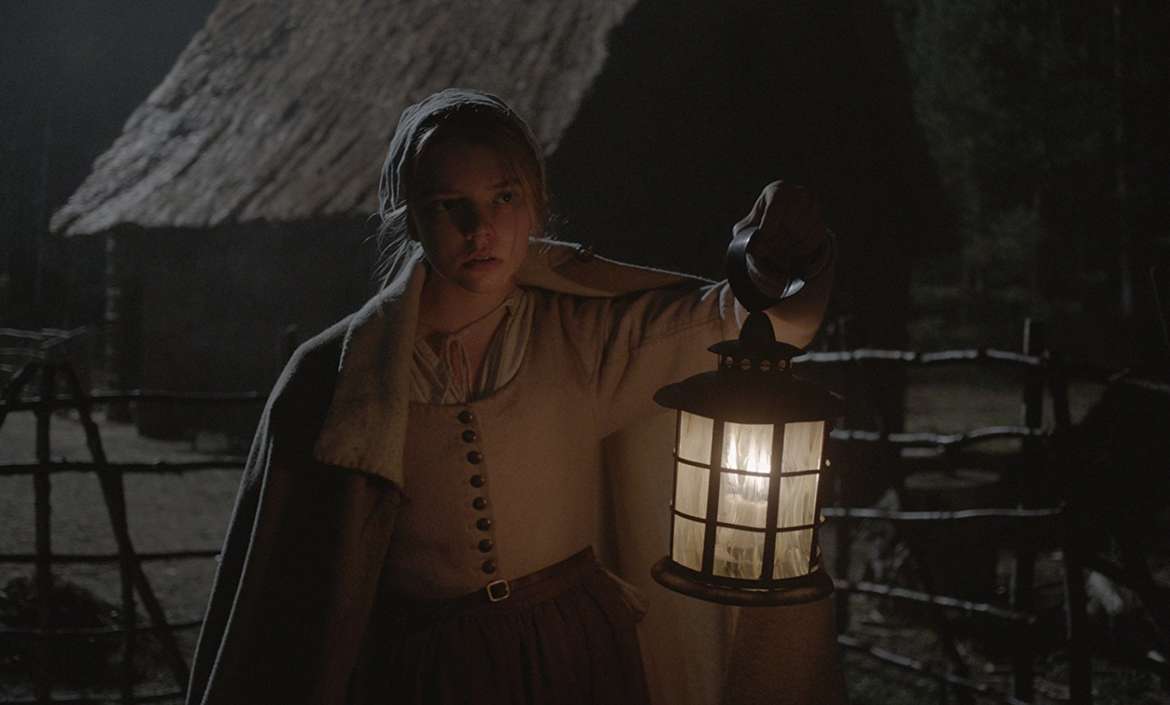 You can probably guess where this scary movie is going. Set in 1630s New England (here we go), a family of disowned Puritans settles in a forest secluded from the rest of the world. Almost instantly, their baby disappears during a game of peek-a-boo, leading them all to believe dark forces are at work (no shit). Following a terribly unfortunate series of events, something evil is discovered toward the end of this scary horror movie on Netflix. However, I'll leave that up to you to find out. Absolutely worth a watch this Halloween.
Creep
A man with a terminal illness hires a filmmaker to record his life for a day as a gift to his future son. But as the filmmaker goes along with the plan, what the man requests becomes progressively unnerving, leaving him to wonder what the purpose of the film actually is. Shot in a mockumentary style, Creep starts out like a home movie but quickly turns into your worst nightmare. The lesson here? Don't trust creeps.
Veronica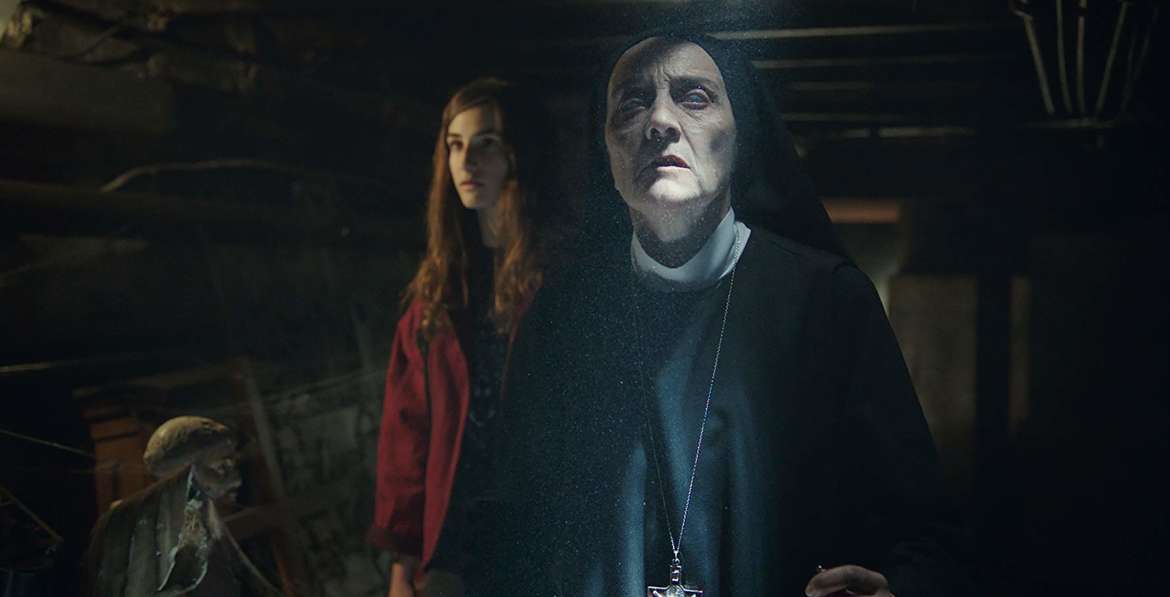 This international scary movie on Netflix is in Spanish, so if you're fluent, all the more power to ya. But if not, don't you dare watch the dubbed-over version. Suck it up, select your subtitles, and watch as Veronica completely enthralls you from the moment it begins. A teenager is possessed by the spirit of her late father during a seance and the following sequence of events just turn from bad to worse as she attempts to care for her siblings while also ridding herself of the demon.
Would You Rather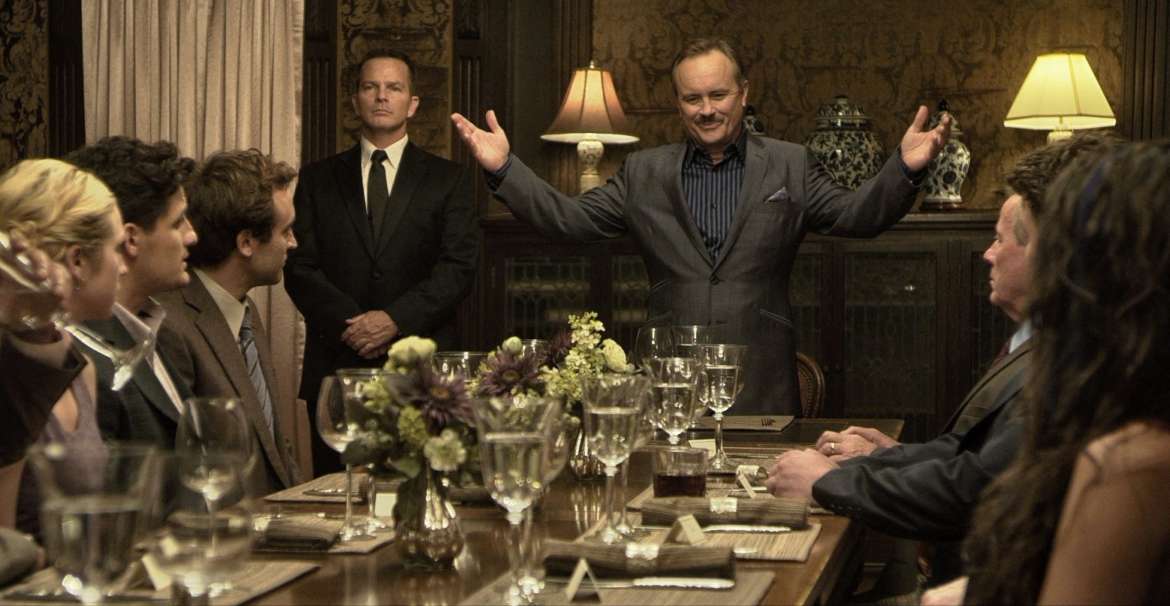 While it didn't receive the best of ratings by Rotton Tomatoes and Metacritic, that doesn't mean this scary Netflix movie isn't still extremely bone-chilling. Several desperate people are involved in a game of "Would You Rather", hosted by a sadistic millionaire who implements deadly consequences. As more and more guests are killed off, the winner is supposed to go home with a fat wad of cash, but the increasing wonder if whether or not it's worth it anymore. If that plot doesn't entice you enough, maybe the fact that Brittany Snow stars in it will.
Little Evil
This (kinda) scary movie is a bonus because it cleverly dabbles in another level of dark humor. Adam Scott plays a newlywed to Evangeline Lily, whose son was conceived while she participated in the occult. As Scott navigates his way into stepfatherhood, he realizes that his new stepson is even more sinister than little boys typically can be. He goes on an investigative spree with a few friends from his therapy group to discover the extent of the boy's evil and it takes him to places he never wanted to go. Watch Little Evil for a few creepy elements, but mostly some laughs to lighten the mood this Halloween.
Need some more spooky shit to do this Halloween season? We got you covered.
At UrbanMatter, U Matter. And we think this matters.
Tell us what you think matters in your neighborhood and what we should write about next in the comments below!
READ MORE LIKE THIS
DOWNLOAD THE URBANMATTER APP
FIND PARKING