Winter is here and we all know what that means. DELIVERY.
No need to brave the bitter cold for a burrito when you could spend that time instead, cuddling under a snug blanket and watching Netflix, waiting for that burrito to be delivered directly to you. Now, with that being said, the actual process of choosing which delivery app can be quite the chore.
Lucky for you, we did all the leg work.
Here's UrbanMatter's ranking of the best food delivery services in Chicago.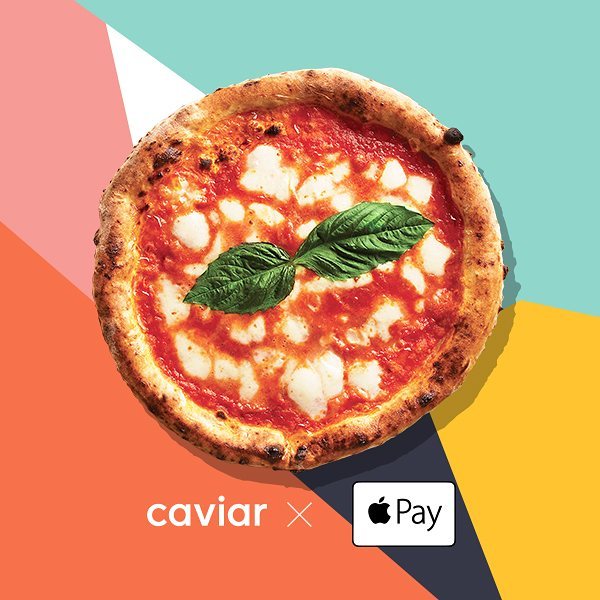 If you're looking for reliable food delivery services in Chicago, Caviar should be your go-to option for high-end dishes. While, yes, the app does offer your standard pizza and fried rice options, where the service truly shines is in its upscale, usually un-order-able choices. Expensive though it may be, restaurants like Mott St., Duck Duck Goat, and Honey Butter Fried Chicken all use Caviar as their only delivery option. If you're seeking some high-quality food but don't want to get all glammed up to go out, don't let Caviar's prices stop you from living your best life.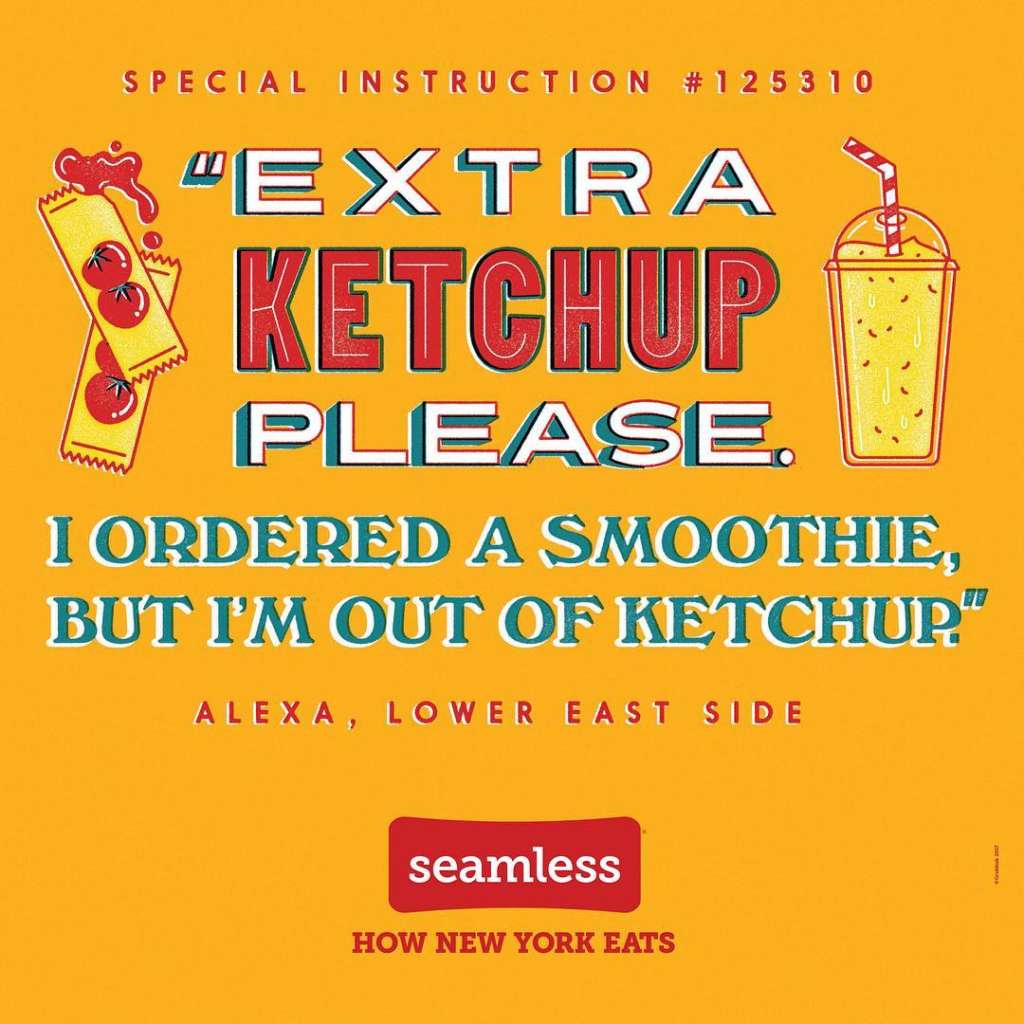 Seamless is a slightly fancier version of their parent company GrubHub. In essence, the two apps are the exact same thing, except that Seamless advertises only in New York, which personally offends us, so it's getting docked. (Don't make us get into the pizza debate. You're not gonna like how it ends.)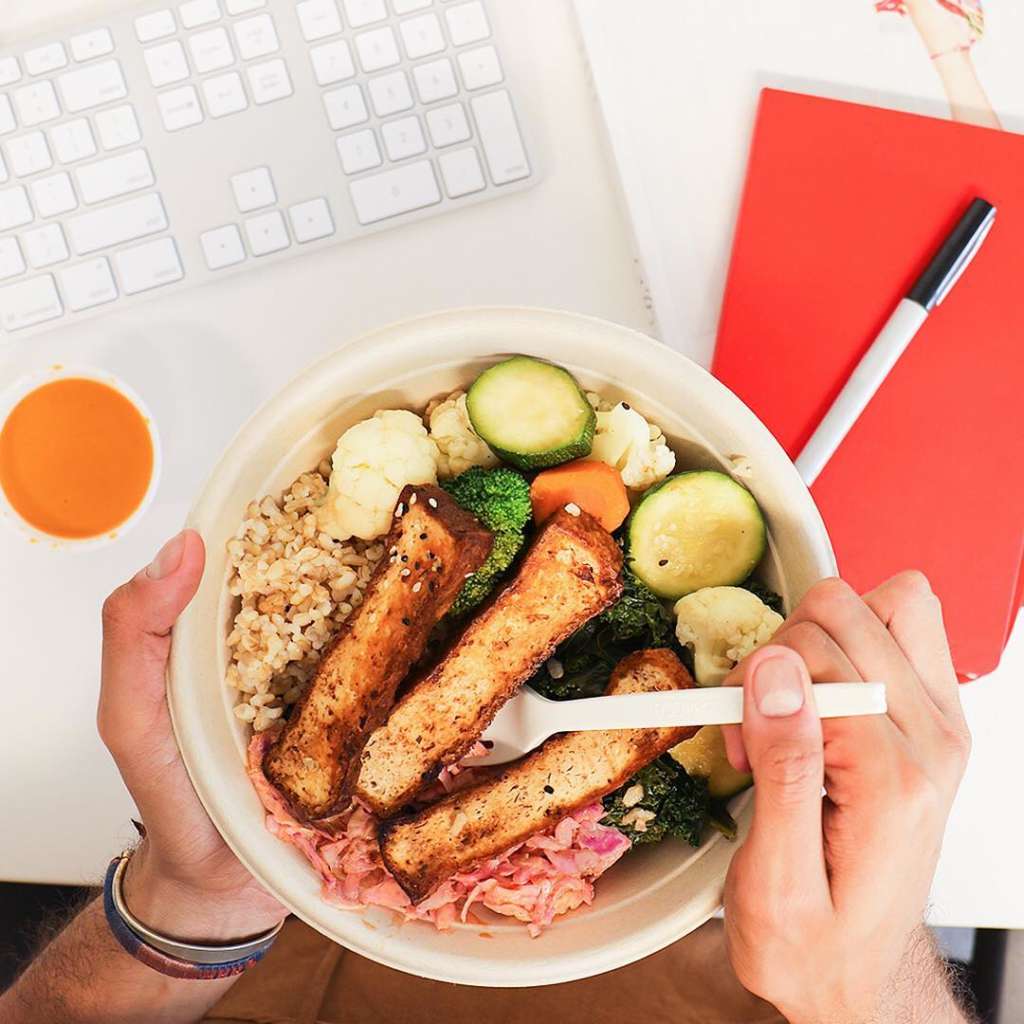 GrubHub is a convenient food delivery service and app that is based in Chicago. By forming strategic partnerships with local restaurants and bars, this organization is able to provide dependable delivery options for popular destinations in the city. The app makes it easy for users to search for a specific type of cuisine in their area. In addition, the delivery service allows customers to search for restaurants by name.
The first step to setting up the GrubHub app is to input an address. Once an address is selected, the app will generate a list of restaurants that deliver to your local area. In addition, it's easy for users to order food from restaurants that offer pickup services. GrubHub is a popular delivery app because it allows customers to order food free of charge.
To get unlimited free delivery services, you will be required to sign up for GrubHub+ for $9.99 per month. The benefits of GrubHub+ include access to free deliveries, discounts on food, and free menu items. The GrubHub App is available for iPhones and Android Devices on the Apple App Store and Google Play Store.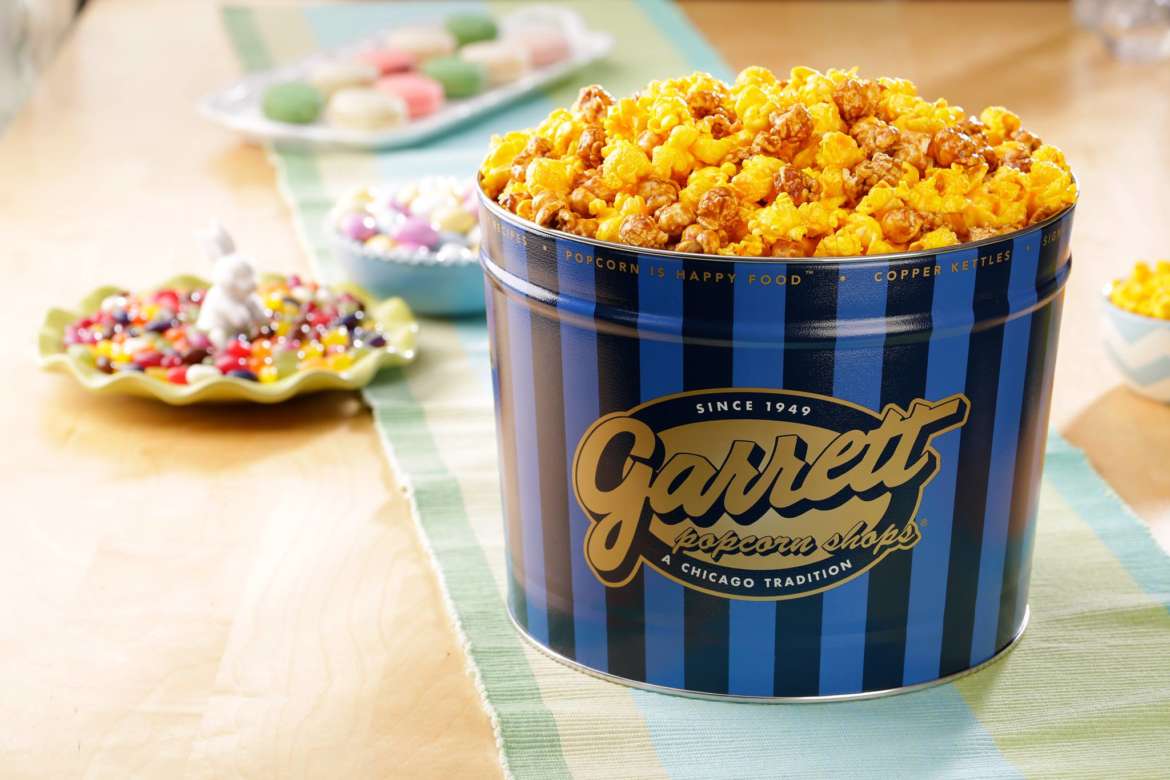 Best Places to Get Dessert in Chicago, Hands Down
Are you looking to get dessert in the city with friends or family? These are the best dessert places in Chicago.
View the Best Dessert Places in Chicago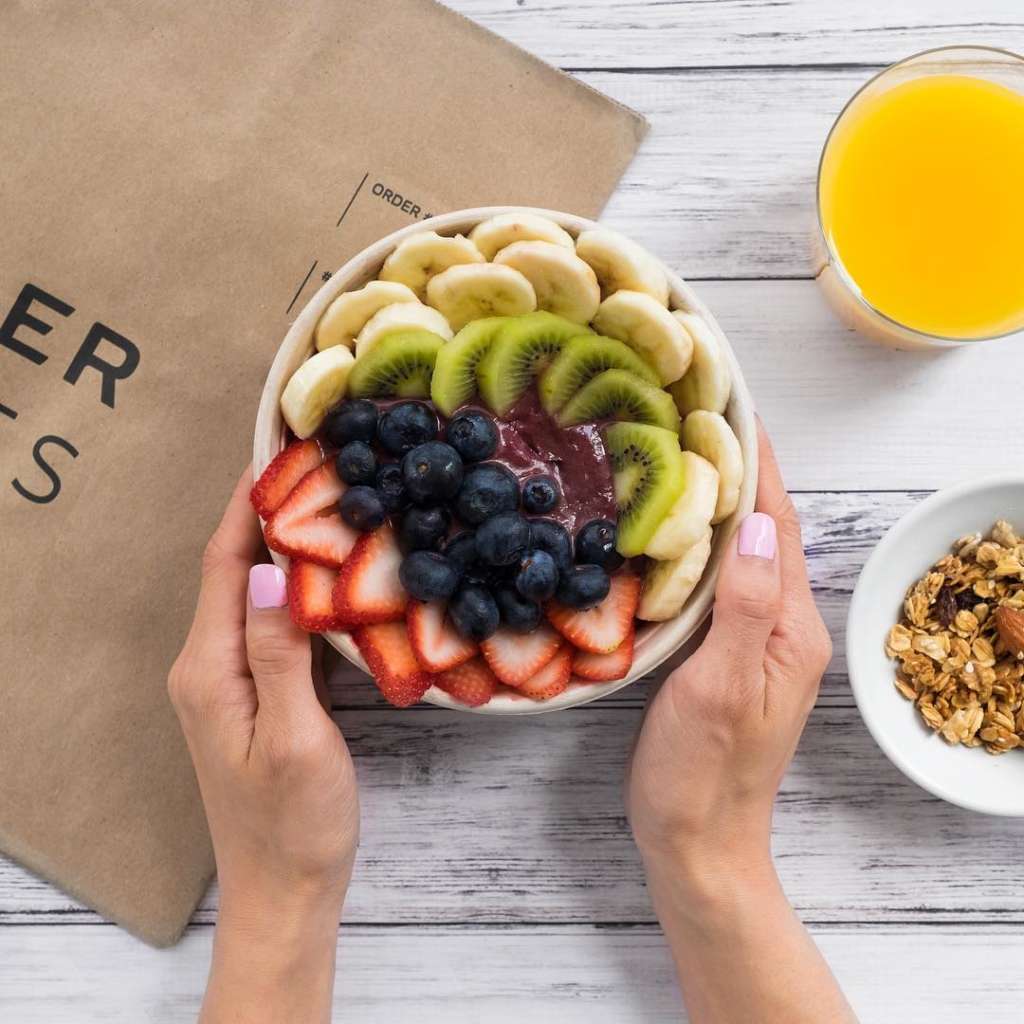 Need a pizza and need it now? One of the best food delivery services in Chicago to use is Uber Eats. Though the app charges a whopping $5 delivery fee on most pickups, Uber's food service is far and away the fastest in the bunch. Plus, a decent selection of restaurants (and a wider radius than most of their competitors) doesn't hurt too bad either. So if you've got the cash to spare for it, this is definitely the route to go when you need food ASAP.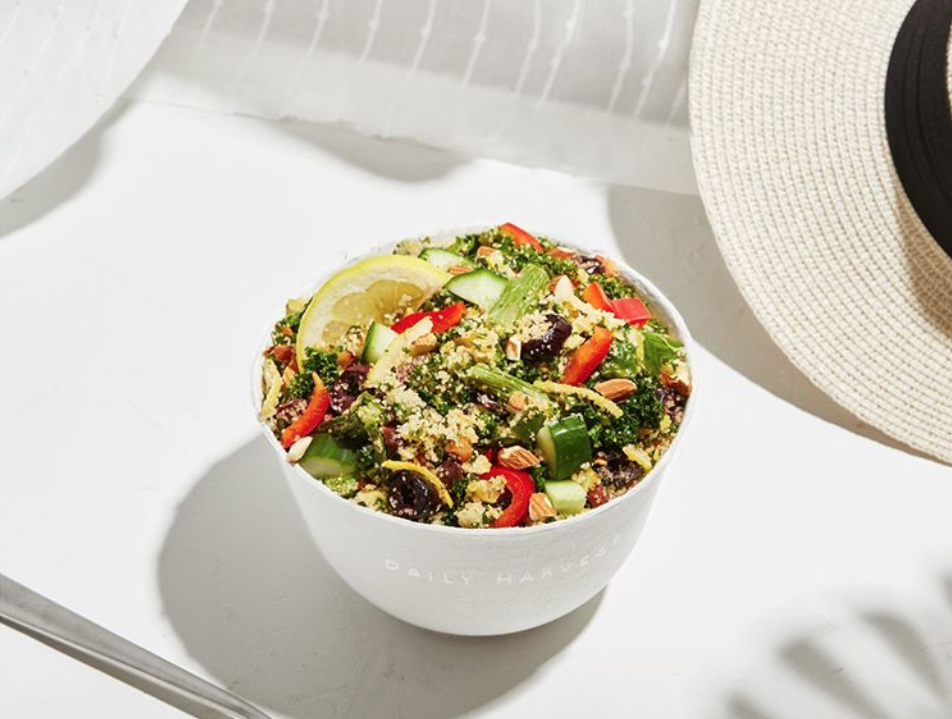 If you're looking for the best food delivery services, the Daily Harvest offers various delivery packages to ensure you're eating the correct amount of fruits and vegetables each day. To boost your immune system, you should consider ordering a package of dragon fruit. It's a popular option with customers because it features vitamin B2 and C. Are you trying to create pizza crust or bread with cauliflower? The cauliflower offered by Daily Harvest has 50% more antioxidants because it is frozen the same day it is gathered from the farm. On the other hand, the cauliflower that is purchased from the grocery store is less healthy because it is refrigerated.
There are a variety of weekly and monthly packages available on this food delivery app that are designed for families with 3 kids and couples that do not have kids. The most popular food delivery package will provide you with a total of 14 items each week. If you're looking to receive the most food for the best price, we recommend signing up to receive 24 meals each week. In some cases, you may be able to cook 4 nights a week or more if you have time. If you're able to cook for a majority of the week, we recommend subscribing to the food delivery package that delivers 9 items each week.
Daily Harvest is arguably the best food delivery app because of its large catalog of meals. The most popular types of meals in the catalog include soups, smoothies, flatbreads, oat bowls, lattes, and harvest bowls. Daily Harvest was founded by Rachel Drori with the goal of providing fast and healthy food to families that are busy. It can be hard to cook a healthy meal each night of the week if you are working until 6 and have a long commute. In addition, you may not have time to cook healthy portions of fruits, vegetables, and protein if you're helping your kids with homework. The easiest way to alleviate the pressure associated with planning and cooking a meal is to sign up for a monthly or weekly package with the Daily Harvest food delivery service.
Freshly is a food delivery app and service that provides over 30 delicious meals that can be prepared in 3 minutes or less in the microwave. If you're searching for the best gluten-free food delivery services, Freshly is licensed by the Gluten Intolerance Group to provide tasty dishes with no gluten. The award-winning cooks specialize at substituting ordinary ingredients that have gluten with gluten free items. In addition, the chefs at Freshly are trained to mix nutrient-rich ingredients in each meal such as nut butters, squash, honey, and cauliflower.
Every dish that is offered by Freshly is assembled with a mixture of spices to make it easier to get your daily dose of vegetables, dairy, meats, grains, and fruits. The meal packages provided by this food delivery service are designed to alternate red meat with healthier types of protein such as pork and chicken. If you're looking for delectable pasta dishes without the carbs, we recommend ordering the noodles that are produced with butternut squash and lentils.
If you're searching for the best food delivery services that offer meals with single servings, you should consider signing up for the package that offers 6 meals a week. Each meal is a total of $9.49 in this delivery package and it's easy to customize this food package with different fruits, proteins, and vegetables. Are you unable to cook throughout the entire week? This food delivery app offers a large meal plan that consists of 10 meals a week. Each meal in this package is a total of $8.99.
Related Article: 6 Things to Do on Your First Date in Chicago

Home Bistro is the best food delivery service for individuals that are looking to save money by purchasing their meals in bulk. Customers are able to save 5% on meals by subscribing for continuous deliveries. If you are too busy to cook each night of the week, you can have a couple of meals delivered to you each week. You are able to sign up for recurring deliveries that range from every one to eight weeks depending on your preferences. Meals are available in quantities of twenty, six, ten, twelve, and fourteen. If you're not willing to purchase meals in bulk, this delivery service makes it easy for you to purchase individual dishes as you need them.
Home Bistro is a food delivery service that makes it easy to purchase meals by dietary preference. Available types of diets include Vegetarian, Paleo, Diabetic Friendly, Body Shred, Heart Healthy, and Mediterranean. Popular recipes include braised short ribs with vegetables, Mediterranean chicken with artichoke sauce, chargrilled salmon with couscous, and peri peri pork tenderloin with orzo and broccoli.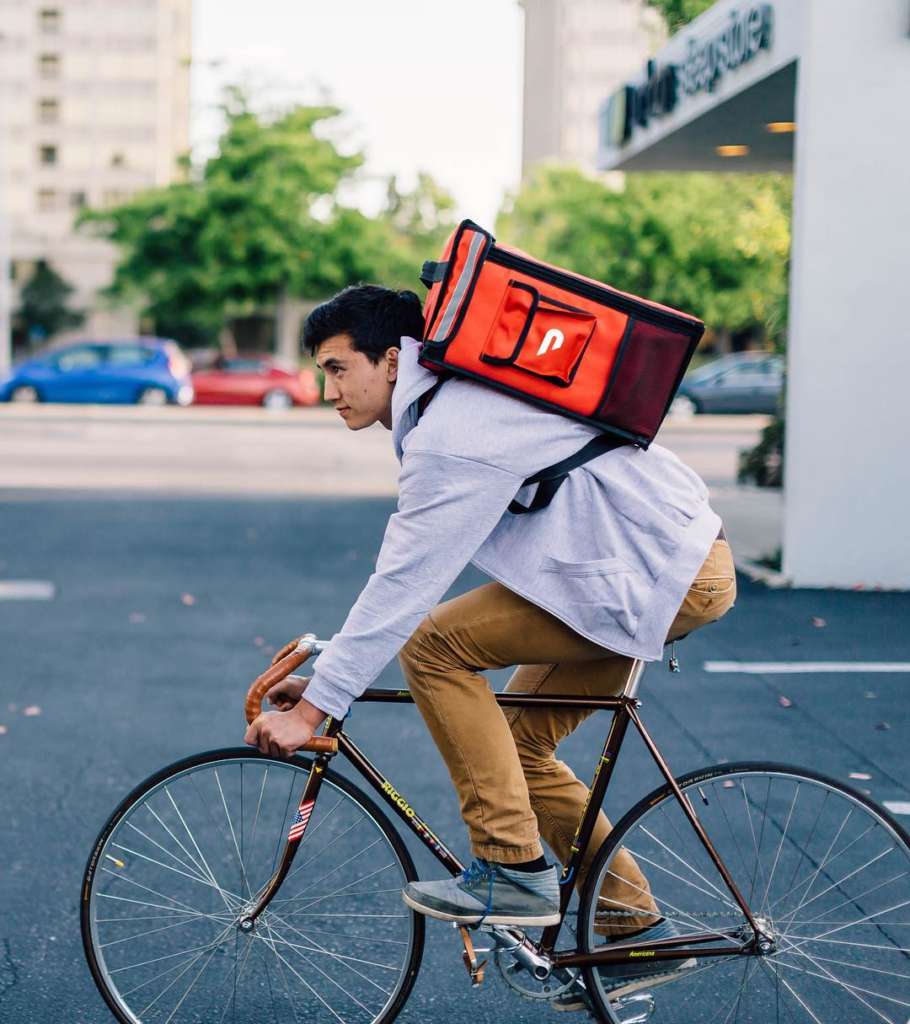 Okay, okay – hear us out. We know that DoorDash has its problems and is by no means a perfect food delivery service. But with little-to-no limitations on which restaurants users can order food from, it definitely comes out on top. Where other apps will restrict your food delivery order to a particular radius, DoorDash puts you (and your taste buds) in the virtual driver's seat. Plus, with no minimum order price on many of its locations, you can actually pay for what you want. So even if you're just craving a side of fries from your favorite burger joint across town, DoorDash can make all your dreams and desires come true.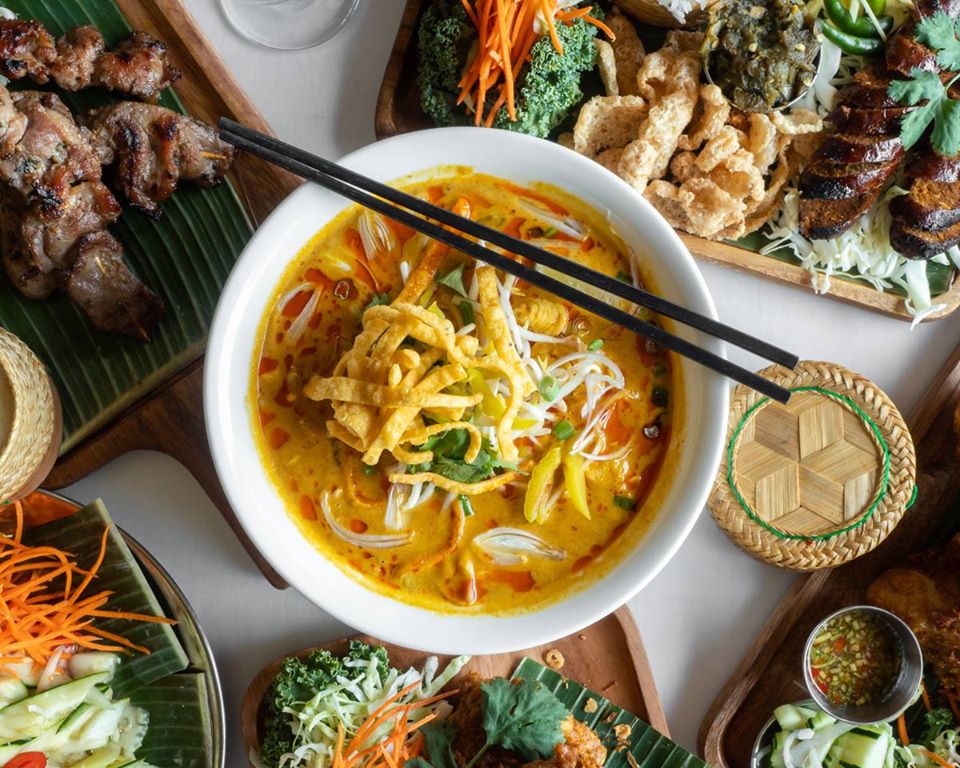 Postmates is cool because you can join their Unlimited program for free delivery and special offers, and they'll even get you into exclusive events! Postmates doesn't just stop at your lunch, either. You can order essentials, like medicine or kitchen supplies. Become a rewards member all from the luxury and comfort of your couch.
If you work 50 or more hours per week, it can be hard to stock and preserve vegetables such as broccoli, spinach, cauliflower, bell peppers, and onions. Veestro is a food delivery solution that is committed to increasing your daily consumption of vegetables. Customers are given an option to order ten, twenty, or thirty meals at a time on the website.
If you order a total of twenty dishes, you can pay as low as $10.80 per dish. Although it may be appealing to purchase less meals upfront, the total cost of each meal will increase. For example, a package of ten dishes can cost $11.70 or higher depending on the type of vegetables you choose. To get the most value from your purchase, we recommend purchasing the thirty meals package. This will allow you to pay as low as $9.90 per meal.
Popular plant-based menu items include Enchilada Casserole, Baked Mac & Cheese, Red Curry With Tofu, Soba Noodles in Peanut Sauce, and Country Fried Chicken. To make it easy for you to choose dishes, the chefs at Veestro have categorized meals into groups such as Gluten-Free and High Protein. If you're looking to lose weight, Veestro is the best food delivery service available because it offers five and seven day Weight Loss Packages that make it easy to reduce your consumption of calories. Each Weight Loss Plan includes three meals a day with a total of 1200 calories.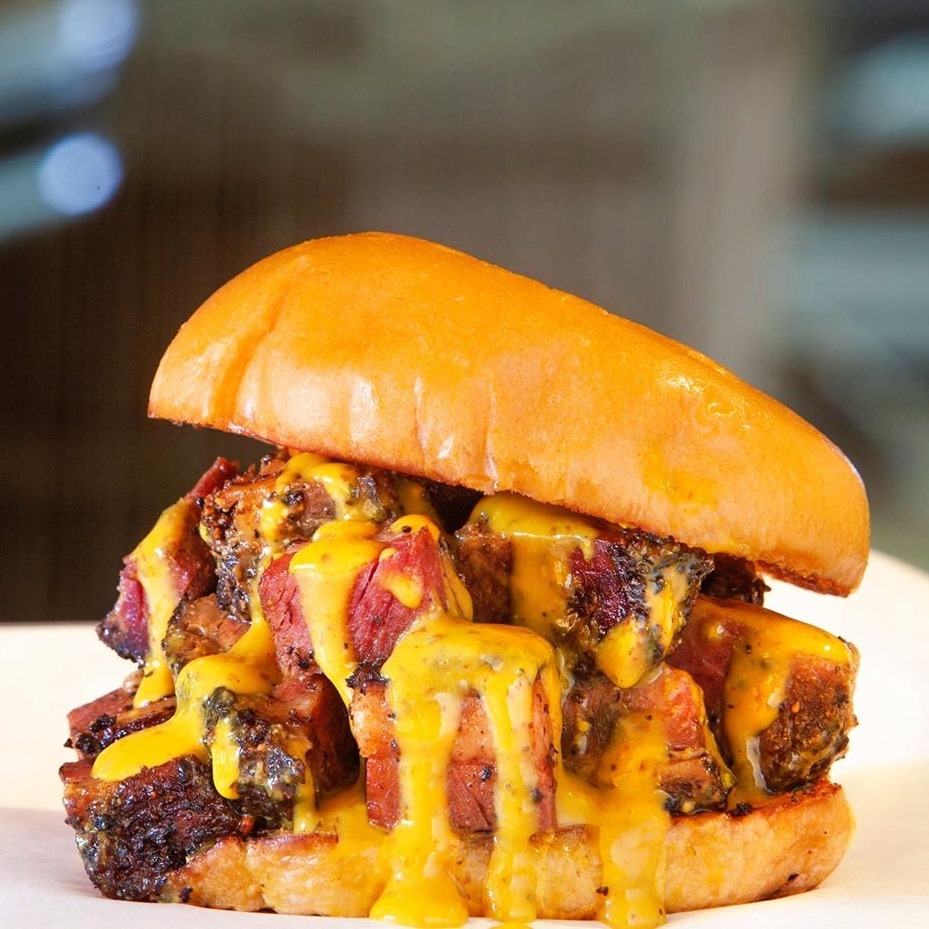 One of the coolest food delivery services we've ever seen, Goldbelly delivers iconic foods from every region nationwide straight to your doorstep. Craving a New York bagel? Goldbelly can get you some from THE Ess-a-Bagel, located in the heart of Manhattan. Need some authentic lobster rolls from Maine for that Sunday barbecue? Order from the best lobster shacks on the eastern shore. The sky is the limit, state borders are not!
At UrbanMatter, U Matter. And we think this matters.
Tell us what you think matters in your neighborhood and what we should write about next in the comments below!
Featured Image Credit: DoorDash Instagram
READ MORE LIKE THIS
DOWNLOAD THE URBANMATTER APP
FIND PARKING