It's always nice when the fam takes time to visit you during the holidays, instead of the other way around. But deep down, you know the only reason they're coming to you this time is for a vacation in Chicago.
And maybe it's because of that or maybe it's just the totally senseless dread of disappointing your folks, but whatever the case, there's always that underlying feeling of anxiety when you're showing someone around town. What if they're not impressed? What if you take them somewhere and the waitstaff gets their food wrong? Or, worse, what if, because of you, they hate Chicago forever!?
All of that nonsense was probably just stemming from my own irrational fears, but I know you've felt similar anxieties when someone you love is coming to visit. You want to show them the best of the city and let them hit a few of the touristy places, but ultimately leave them with a lasting and fantastic impression of true Chicago.
Since the holidays are in full swing, it's the perfect time to showcase all of the amazing events Chicago puts on every year, as well as enjoy iconic restaurants and bars while they're all lit up and sparkling. Give your family the experience they deserve when they're visiting you in Chicago for the holidays.
What to Do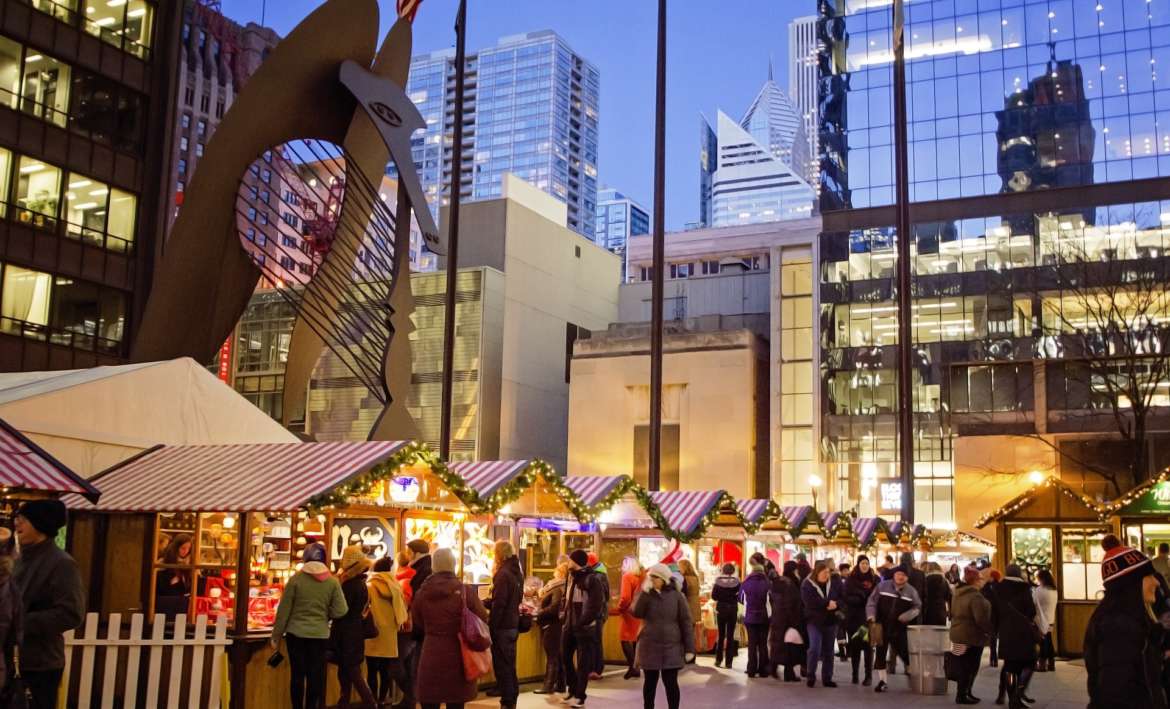 Through December 24 @ Daley Plaza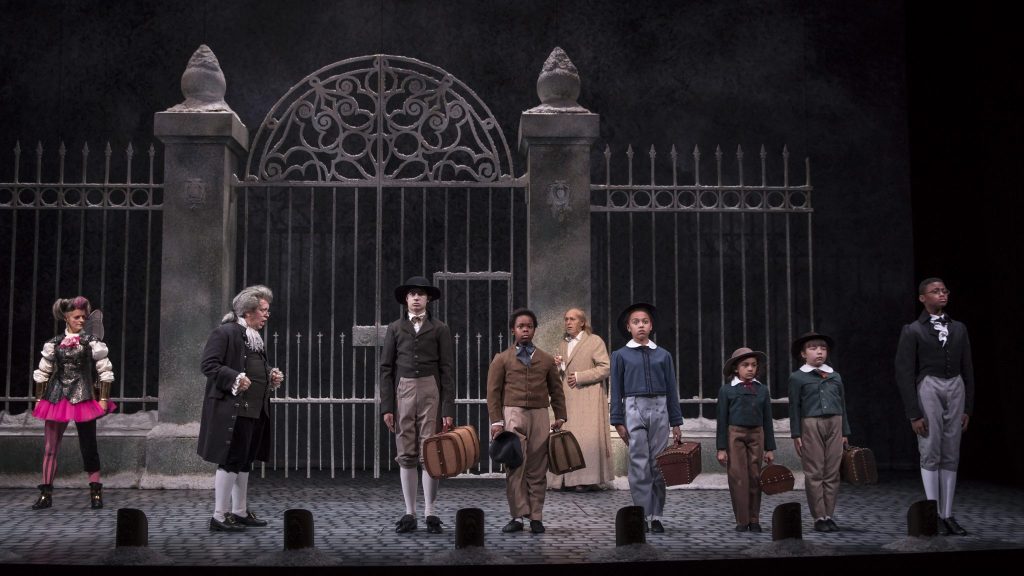 Music Box Christmas Show @ The Music Box Theatre | Through December 24
The Nutcracker @ The Joffrey Ballet | Through December 30
A Christmas Carol @ The Goodman Theatre | Though December 30
'Twas the Night Before Christmas @ Emerald City Theatre | Through December 30
Q Brothers Christmas Carol @ Chicago Shakespeare Theater | Through December 30 
It's a Wonderful Life: Live in Chicago! @ Stage 773 | Through January 5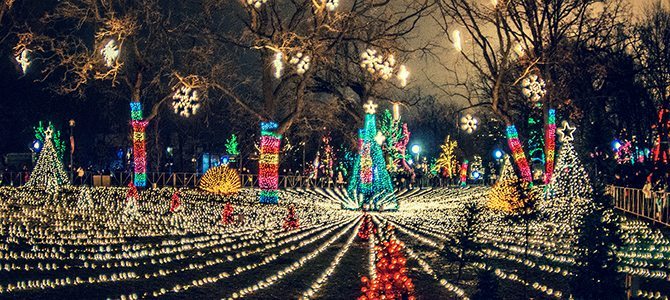 Through January 6 @ Lincoln Park Zoo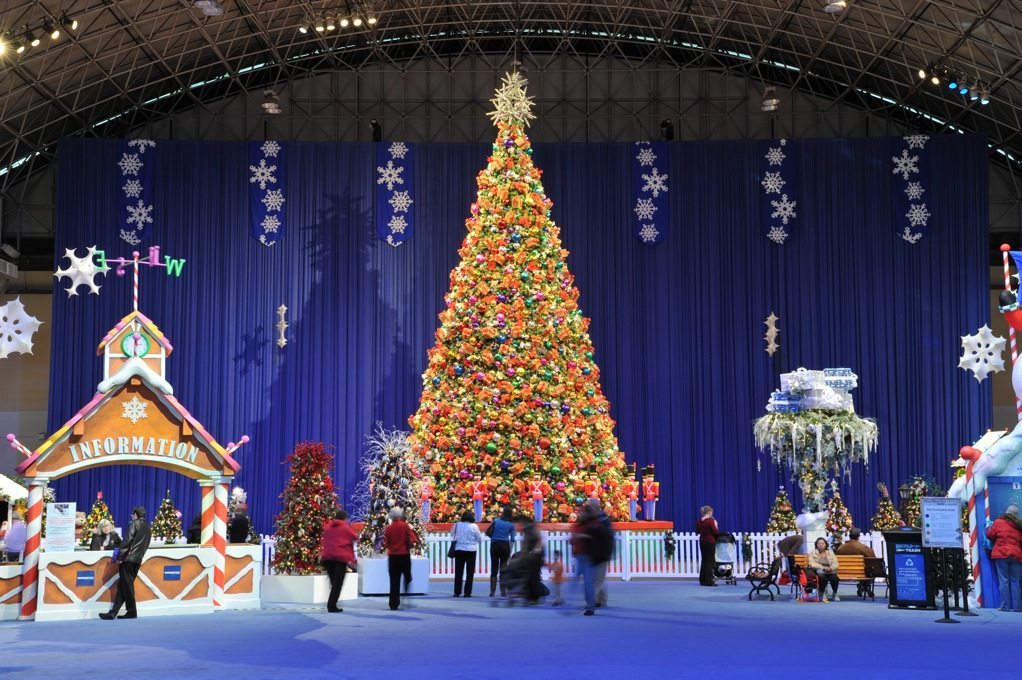 Through January 6 @ Navy Pier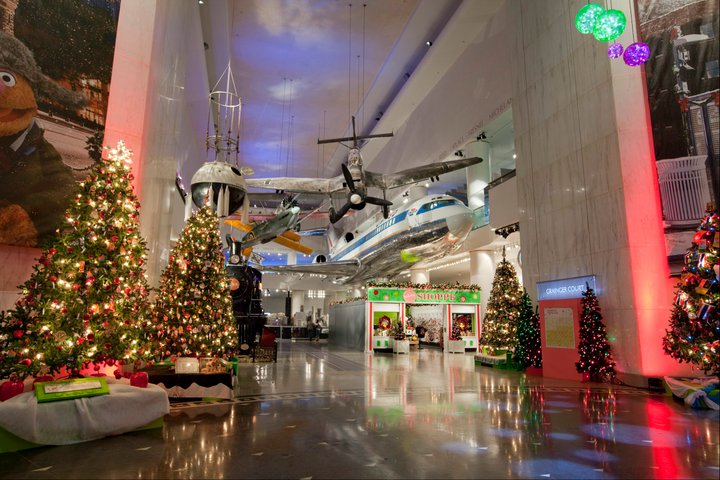 Through January 6 @ Museum of Science + Industry
Where to Eat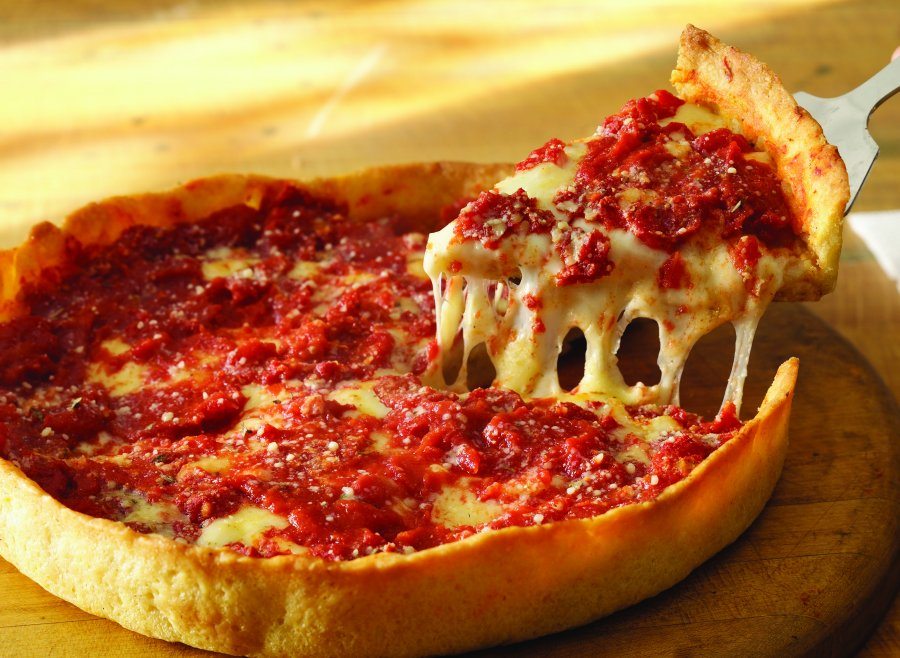 Lou Malnati's
Multiple Locations
I'm just gonna leave this here. No words needed.
Revival Food Hall
125 S Clark St
There's nothing like a bit of variety, and your family is sure to love the options available at Revival Food Hall. If you're looking for somewhere to eat post-Christkindlmarket or a show at the Chicago Theatre, Revival features places like TOMI Sushi, Furious Spoon, and Smoque BBQ, so your family can get a small taste of the Windy City all in one spot.
Honey Butter Fried Chicken
3361 N Elston Ave
I'm not trying to hide it — HBFC is one helluva trek from the Loop. But it's also so absolutely worth it that I simply had to list it among these other great Chicago staples. This one is a local favorite and has some of the best damn Southern food you've tasted in the Midwest. Hands down.
Mindy's HotChocolate
1747 N Damen Ave
Taking your family to the trendy Wicker Park is never a bad option, but if you're going, you need to stop at Mindy's. Satisfy mom's sweet tooth with some deliciously sugary hot chocolate by one of the best bakeries in town, and don't forget to order their mind-blowing mac n' cheese while you're at it.
Big Star
3640 N Clark St & Patterson St
Let's be real — Chicagoans know how to make some killer Mexican food. But when it comes to Big Star, there's really no competition. While you could visit their original location in Wicker Park, their new joint in Wrigleyville is a much larger, bi-level space with a sick view of Wrigley Field. Even if the Cubs' season is long over, you're still giving your folks a little taste of that sporty Chicago lifestyle, and making them hella jealous of it, too.
Where to Drink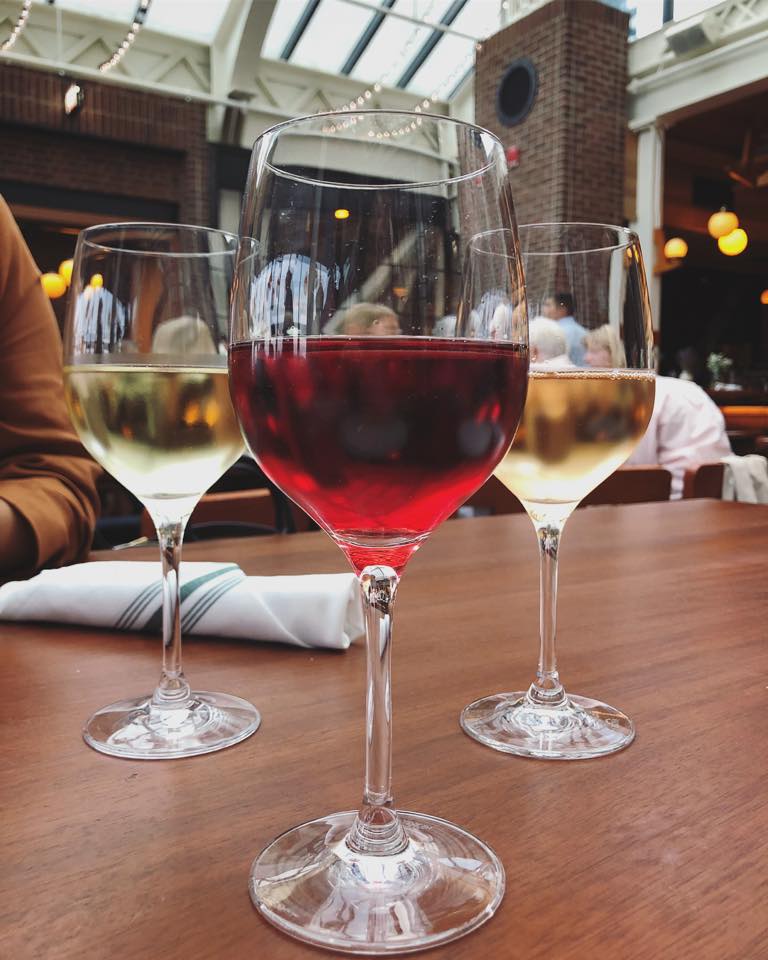 Cindy's
12 S Michigan Ave 
Okay, maybe your fam has been around Chicago a few times, but all they seem to want to do is touristy things. Assure them that Cindy's is the pinnacle of tourist brunch spots, and you've sold them. Coupling amazing views with fantastic fare, Cindy's will knock the socks off of any hard-headed relatives you want to impress.
The Hampton Social
353 W Hubbard St
The Hampton Social is spread far and wide throughout the Chicagoland area, so if you're hailing from the 'burbs, you have plenty of opportunities to hit up this chic spot. The seafood is outstanding, the rosé is just right, and the vibe, well, it's totally unmatched. Time to impress your folks.
Beatnik
1604 W Chicago Ave 
If your family is looking for something unique, there's nothing like this boho-chic mainstay to really knock their socks off. The gaudy, off-the-wall atmosphere you can always expect to find inside Beatnik is sure to give your family a run for their money without leaving them dry. And it's a total original to Chicago.
Cafe Ba-Ba-Reeba
2024 N Halsted St
This Lincoln Park haunt isn't too far off the beaten path (a.k.a. the tourist-ridden Loop), and it's well-worth the Uber trip up north. A Spanish restaurant that boasts amazing tapas and sangria, you can't go wrong with bringing your family to this local spot.
The Promontory
5311 S Lake Park Ave W
Really trying to look cool? First of all, stop trying. Second, take your fam to the Promontory. There's something larger than life about a bi-level bar, especially one with as sweet digs as this one has, and while their cocktail menu is something to speak of, they also pair it all with some damn good food. Stick around for late-night dance parties if you come from wild ones.
Featured Image Credit: Christkindlmarket Facebook