The area around Wrigley Field has recently undergone a major facelift.
What was once an area known for greasy food, and greasier bars, is now home to both new family-friendly additions and "hawt" foodie spots that will excite any visitor or local.
And honestly? They're secretly pretty cool.
If you are a Chicago resident or just visiting, here is the definitive list of the eight best bars, restaurants, hotels, & more near Wrigleyville and Wrigley Field in Chicago.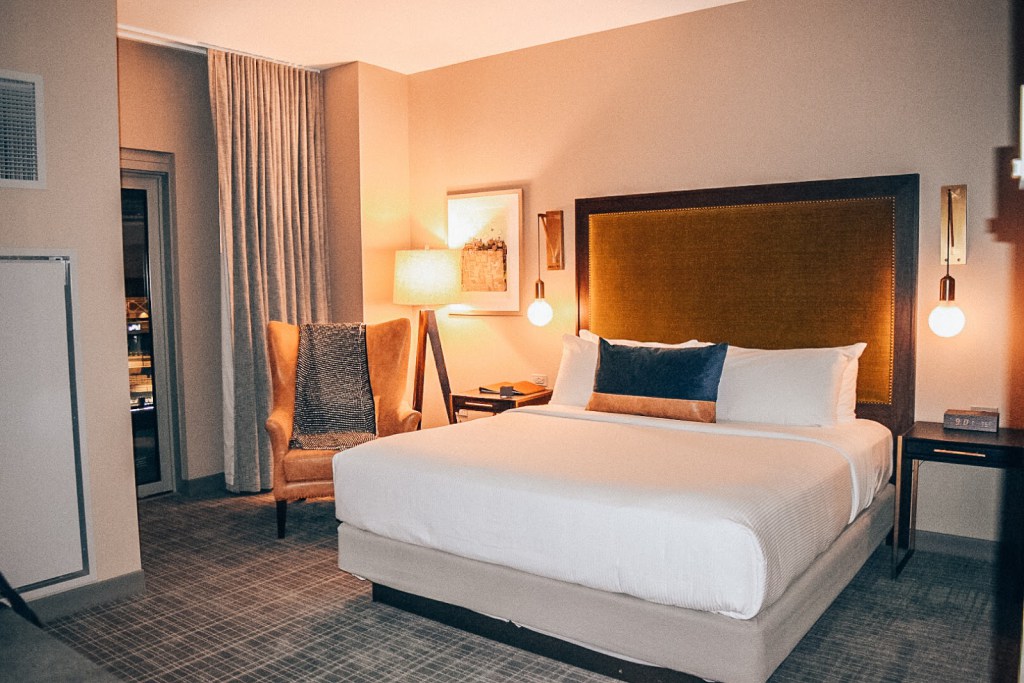 3630 N Clark St
Hotel Zachary is a hotel near Wrigley Field that is a nod to the golden era of Chicago. Décor mimics the turn of the century aesthetic with architecture and interiors inspired by the year 1912—the year Wigley Field was built. Foodies will love the various dining options and craft beer and cocktails. This hotel near Wrigley Field has excellent views of the field, with a short walk away from all the other great new bars and restaurants in the area and in the middle of the excitement of the neighborhood.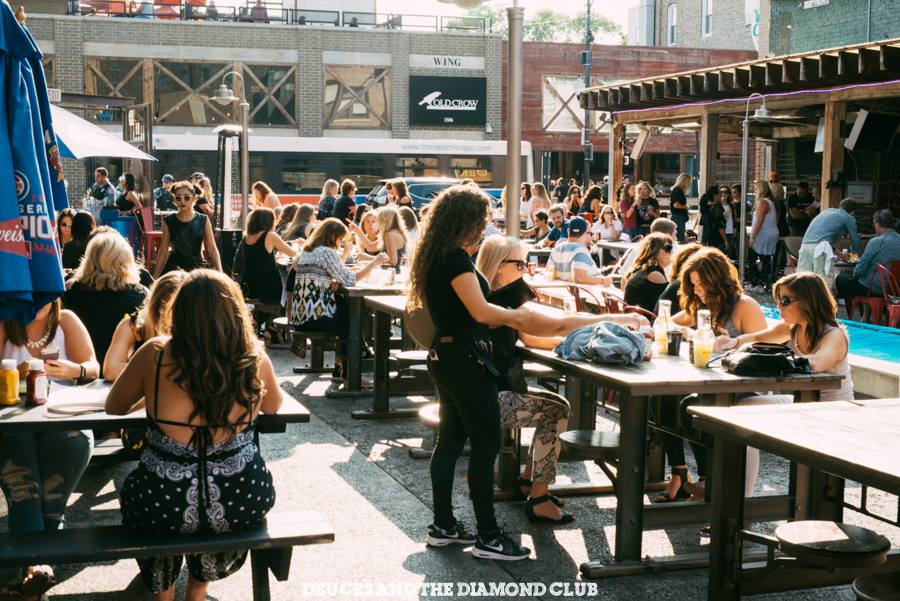 3505 N Clark St
Deuces and the Diamond Club is bar and restaurant near Wrigley Field that that hosted this past year's Santa Baby Popup Bar. In the summer this Wrigleyville bar turns into Chicago's very own version of a Vegas-Pool party. Deuces and the Diamond Club is the place for burgers, beer, and indoor-outdoor fun. This place hosts two popular locals. On the ground floor is Deuces; a gourmet burger bar with a menu to satisfy any comfort-foodie. On the top floor sits the Diamond Club, a quiet lounge that overlooks the hustle and bustle of Clark St. Boasting unique vintage features like an antique photo booth and historically inspired cocktails, Deuces, and the Diamond Club has something for everyone!
bar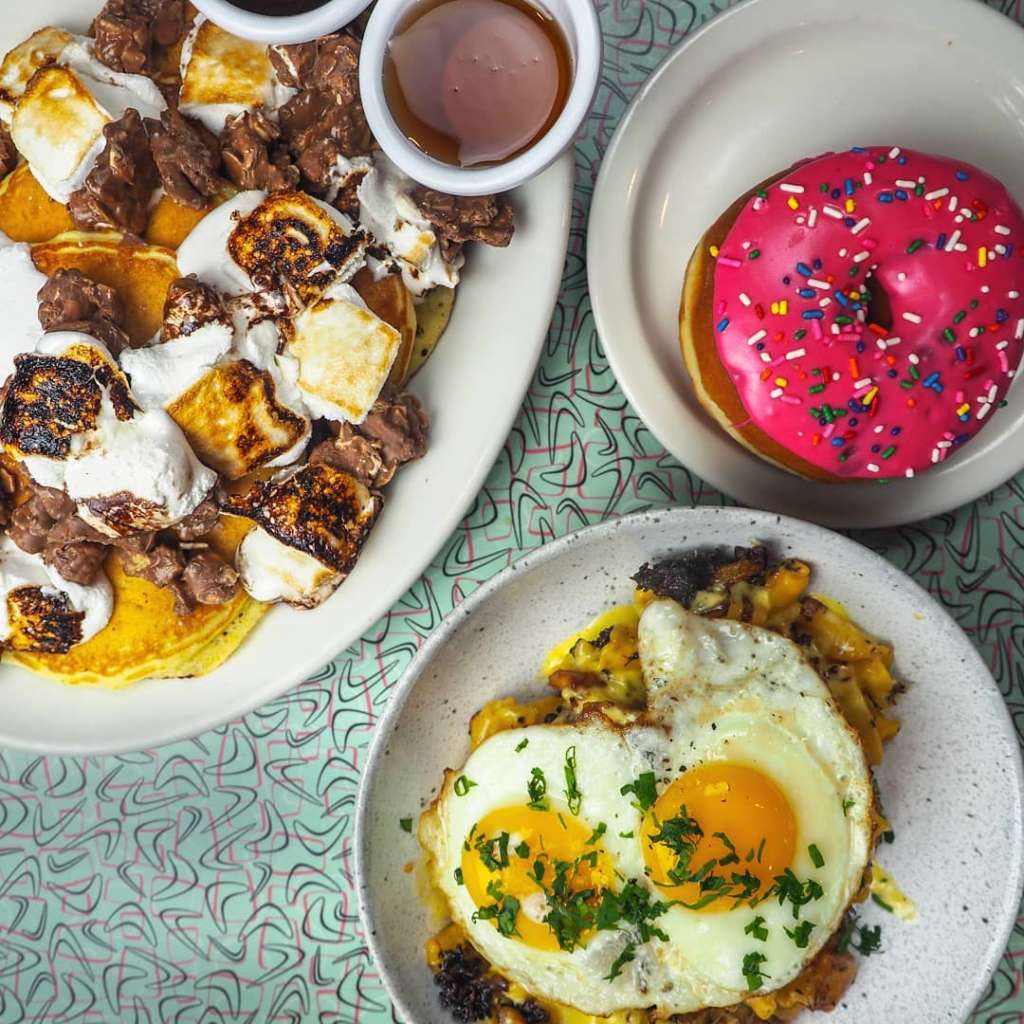 3626 N Clark St
Walking up and down Clark Street, you will be greeted by the smells of fresh cakes and baked goods coming from the colorful West Town Bakery + Tap. This bakery and restaurant near Wrigley Field recently opened its third location in Hotel Zachary. Enjoy breakfast pastries and sammies, with a boozy milkshake or cup of Dark Matter coffee.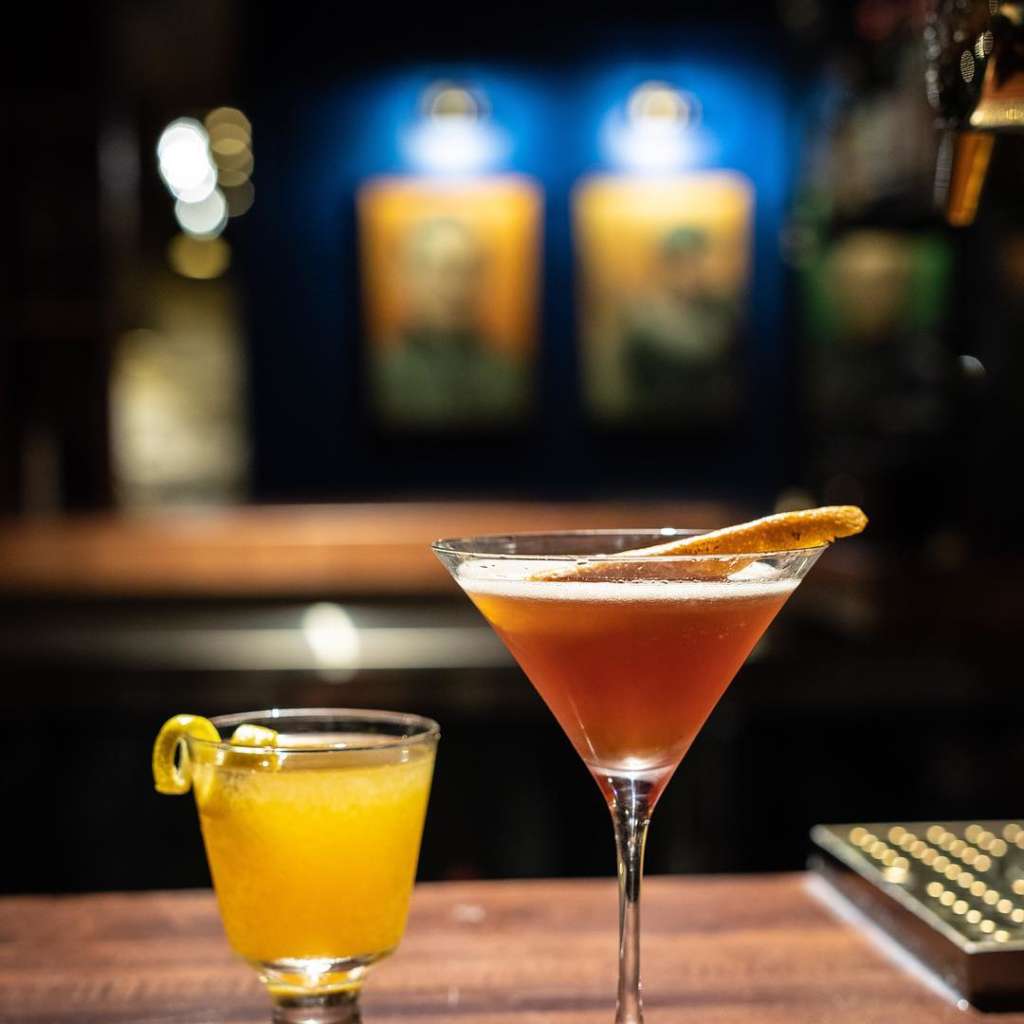 Hidden under Union Full Board (excellent Detroit-style square pizza… don't judge it 'til you've had it), this Wrigleyville bar and establishment is your next place to post up for great live music, signature craft cocktails and an enviable late-night menu. Union Full Board will also be opening a 3k sq. ft. patio just in time or the summer season!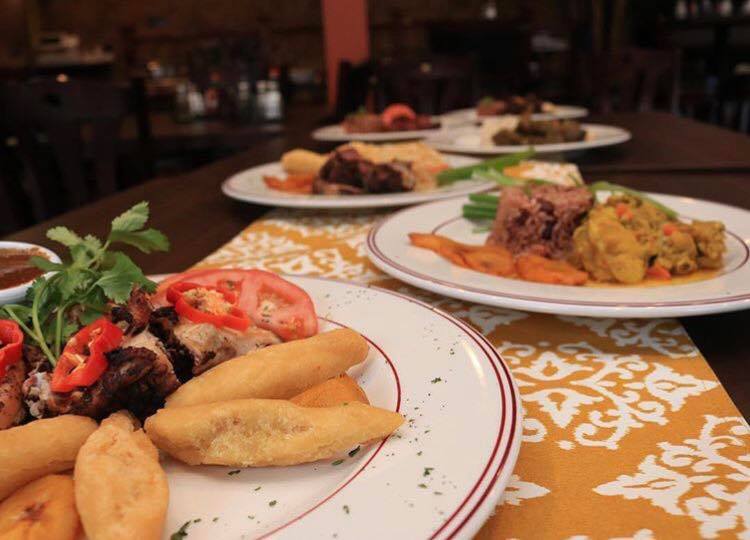 Take a break from the beer and barbeque and venture to the Caribbean! This authentic upscale restaurant near Wrigley Field opened in 2017 and has been a popular institution in Wrigley ever since. Popular items at this Wrigleyville bar include fried plantains, jerk chicken wings, and oxtail. Try your hand in a new exotic experience and, trust us, you won't be disappointed.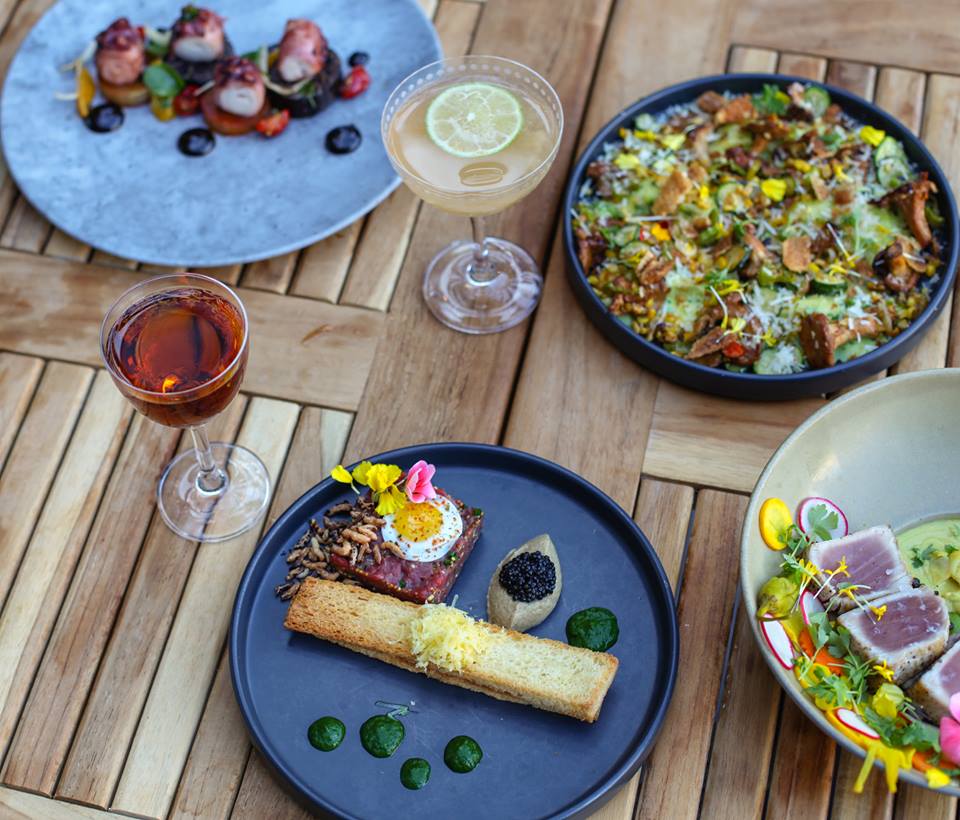 This is another location that has been inspired by its Chicago roots. The grill and whiskey bar was named after beloved Cubs Pitcher Mordecai "Three Finger" Brown, who is known for his famous "curve-ball" that helped make the Cubs 1908 World Series Champions. The second floor of the duplex is home to Hush Money, Wrigleyville's newest and coolest cocktail bar.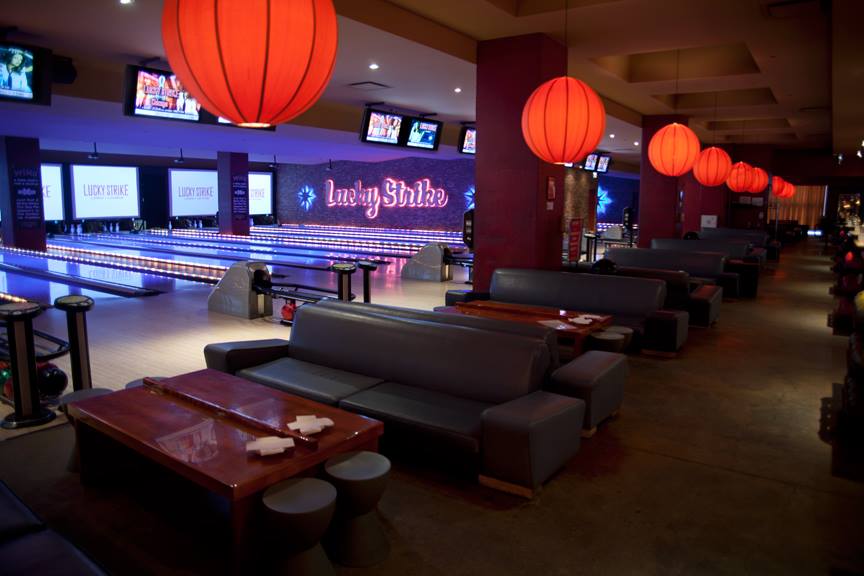 Fan of Sluggers? Then Lucky Strike will be your new favorite place. This eight-lane bowling alley also has over 100 electronic gaming systems, private party rooms food and beverages hosted in an over 30,000 square feet space with killer views of Wrigley Field! You will want your next group hangout to be here.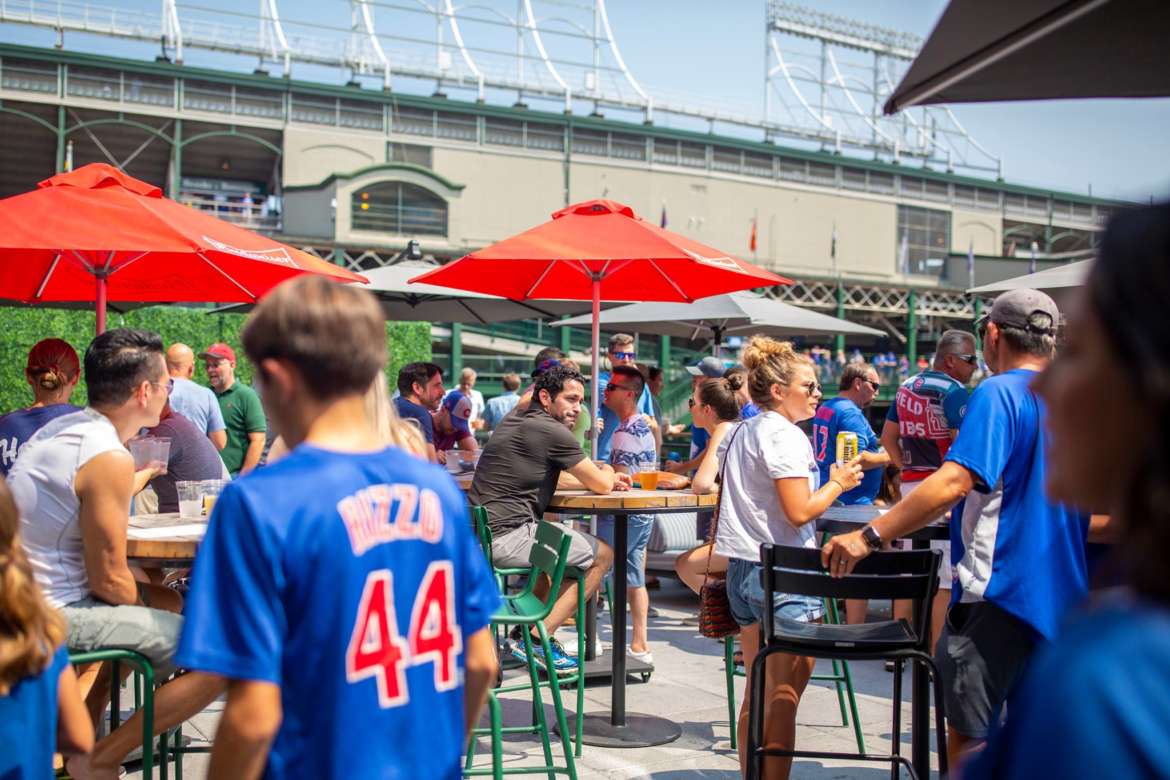 We can't mention the "New Wrigley" without throwing in Budweiser Brickhouse Tavern. This HUGE space hosts four bars and two outdoor patios right in Wrigley Fields backyard. This place is known for their killer brunches, classic burgers and of course, cold beer. This place offers a classic Chicago experience that pays homage to legendary Chicago Cubs broadcaster Jack Brickhouse. Say "Hey Hey" to rich Chicago traditions inspired by our proud history.
Want more Wrigley? Check out our list of the 6 Best Bars in Wrigley!