This is one pop-up experience you can check off your wish list. It's Santa Baby and Kris Kringle himself is coming to Wrigleyville.
Unveiled on November 21, Deuce's and The Diamond Club in the heart of Wrigleyville has officially put together the most extravagant and somehow the sexiest Christmas pop-up bar to date. Complete with candy canes, a multitude of shimmering ornaments, and all the holly jolly holiday spirit you can muster, the Santa Baby Christmas Bar encourages you to be as naughty as you like this winter season.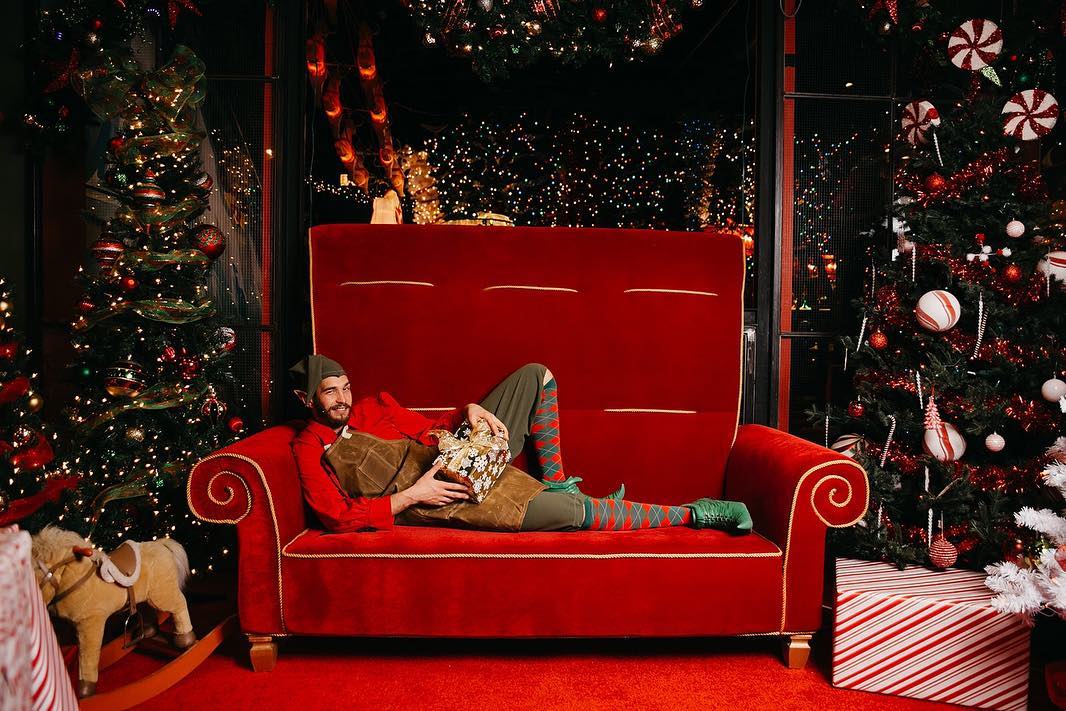 Deuce's and The Diamond Club is a massive, bi-level dining experience, so you know they are taking full advantage of all that space. Santa Baby has varying aspects to its design, sectioning off an Alpine Village, a Brat Haus Beer Hall, Santa's Workshop, Rudolph's Elf Dive Bar, and a Winter Wonderland.
The full schedule of events can be seen here, but to give you a sneak peek, you'll love reciting lines from the Christmas classics played on Movie Mondays and fighting for the gold in the Ugly Sweater Competition. You can also roast chestnuts (or s'mores) over the open outdoor fire pit, get into the holiday spirit at the silent disco on Saturdays, and put your creative baking skills to the test to win the Best Gingerbread House award. You're bound to get quite literally lit in the Human Tree Competition and expect various character appearances from Santa Claus, Rudolf, the Head Elf, Bad Santa, and so many more.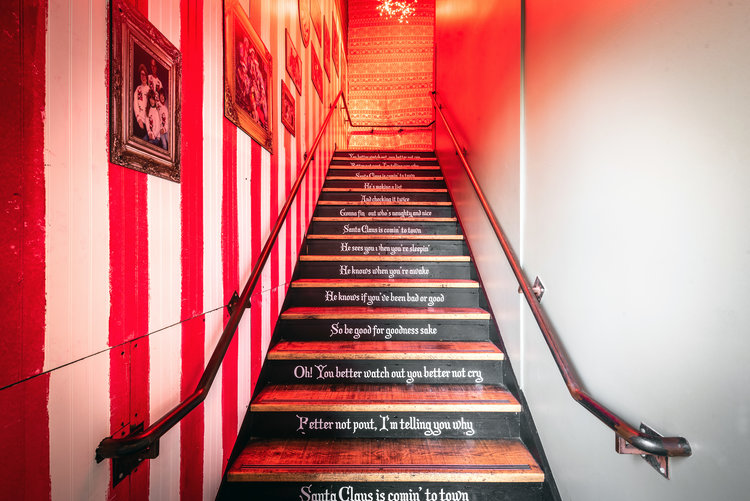 For those looking to get blitzened at the bar, there are plenty of shareable themed cocktails to hold you over for the night, like Jingle Juice, Mega Yule Mule, and the Mistletoe Margarita. You can peep the full menu here.
The lavishly creative decor was constructed by Smartmouth Designs, a Chicago-based installation company that has previously designed for EDM festivals like Electric Forest. And damn, did they jingle all the way.
While patrons of all ages can enjoy the pop-up bar through the day, it turns 21+ after 11 pm. Santa Baby also partners with Toys for Tots and Humble Designs to give back this holiday season.
You can enjoy the Santa Baby Christmas Bar for a magical holiday experience (or at least a few drinks) through January 6.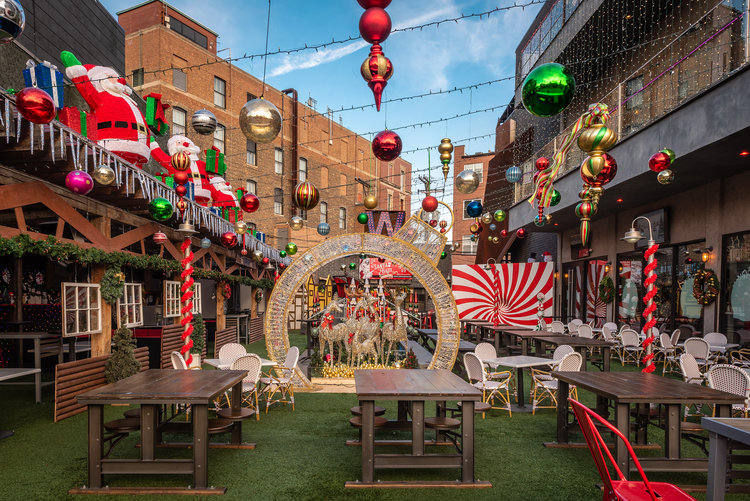 Hours & Admission
Free Admission: Nov 21, Nov 26-28, Dec 3-5
General Admission: $20 TFSS; $10 MTW (holidays excluded)
Monday-Thursday: 4 pm – close
Friday: 4 pm – 2 am
Saturday & Sunday: 10 am – 3 am
Monday 12/17 – Tuesday 1/1: 10 am – close everyday
HOLIDAY HOURS
Thanksgiving: CLOSED
Christmas Eve: 10 am – close ($20)
Christmas Day: 10 am – close ($20)
New Year's Eve: 4 pm – close ($40)
New Year's Day: 10 am – close ($10)
Featured Image Credit: Santa Baby Facebook