Whether you're just in Chicago for a night, or deciding to have a little staycation, there are a whole lot of hotels to choose from in this city of ours.
And while they all have their own perks, none have quite what Hotel Zachary has: a front-row view of Wrigley Field.
Now, when I told friends and family I was going to stay at Hotel Zachary last weekend, pretty much every single person was instantly jealous. Having already heard about Hotel Zachary and it's perfect Wrigley location, I now got to get a sneak peak of all of the awesome details, so I decided to spill them to everyone else, too!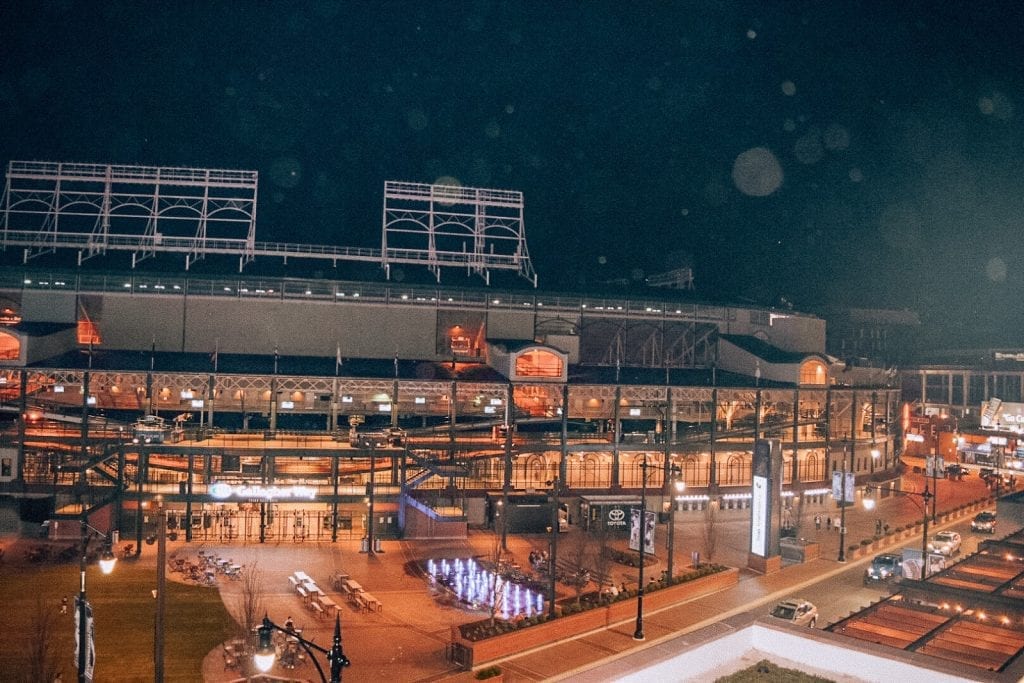 First things first: "How was the view?!"
Believe me when I say, it was truly amazing! I'm gonna be totally honest right now, I'm not a huge baseball fan. (I know, right? I could hear your gasp from here.)
But… this view of Wrigley was downright incredible. Whether I was on their patio or on my own balcony, I was in awe. During the day, you could see straight into the field and there were kids playing in the fountains. At night, it was lit up with Cubs signs and a lively crowd enjoying the neighborhood. Seriously, I got chills.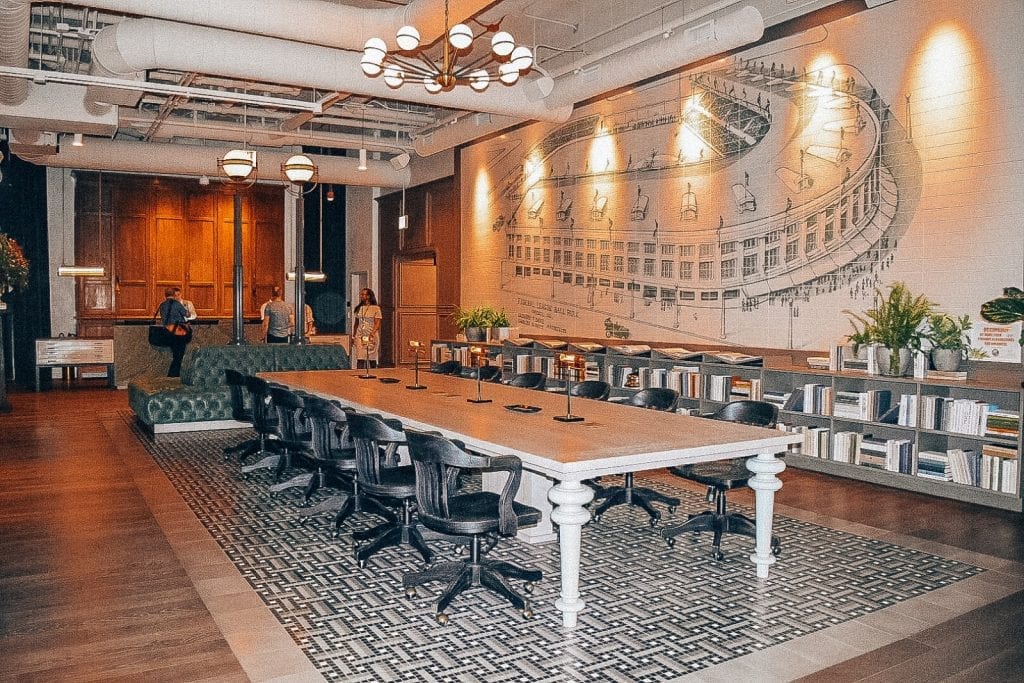 "What about the hotel itself? What did it look like?"
Well, I can tell you that it looked brand new. Everything was spotless and updated. When I walked in, I was in awe of the gorgeous staircase. By the front desk, you could see the bar, lounge and breakfast room and each one was immaculately designed. It all looked modern and chic but had touches of Wrigley design all throughout. There were floor-to-ceiling windows, exposed brick, metal lines, and real blueprints of Wrigley as designed by Zachary Taylor Davis (the hotel's namesake, FYI).
It was the perfect mix of classy and sporty, and truly unlike anything else I've seen in Chicago.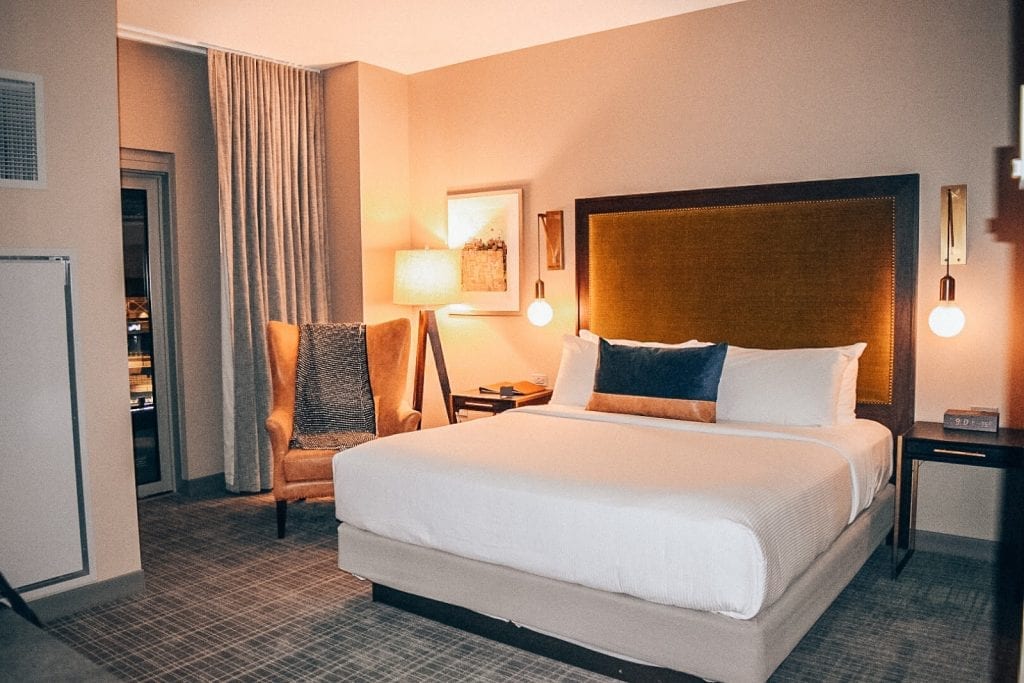 "And the room?"
It was amazing! There was great attention to detail without being over-the-top (which I tend to dislike). It was modern, clean and comfy – I mean, just look at that armchair! And my favorite part of all rooms, the bathroom, was perfect. It was a decent size and was exactly my style – white, matte subway tile and modern finishings. And the shower was huge!
I had an amazing time at this hotel and would absolutely go back (and have already recommended it to ALL of my friends).
When you go – and it is definitely a when not an if –  you gotta be sure to check out The Bar at Hotel Zachary. With craft cocktails that range from classic to Chicago-themed (Lake Effect, anyone?), there's really no better nightcap around town. Plus, the food is delicious! In addition to the bar, Zachary also boasts outposts of some of Chicago's favorites, like Big Star, Smoke Daddy, and West Town Bakery – as well as some soon-to-be go-to's, like Alma Room and Mordecai.
So, really, you kinda need to check it out – you won't regret it.
xM
If you wanna follow Meg throughout her FOMO inducing stays in Chicago and further, you can check out her Instagram or blog, too!
For more info on Hotel Zachary, hit up their website here, or use the #HotelZachary hashtag on IG.
Find what really matters in Chicago with the UrbanMatter app!
To download or see reviews from our users, head here.