While Emporium locations across the city are still closed due to the coronavirus pandemic, Emporium's next-door neighbor in Logan Square and sister company to Emporium, MOCA – Modern Cannabis, has opened up a new recreational location that takes the crown as Chicago's largest weed dispensary.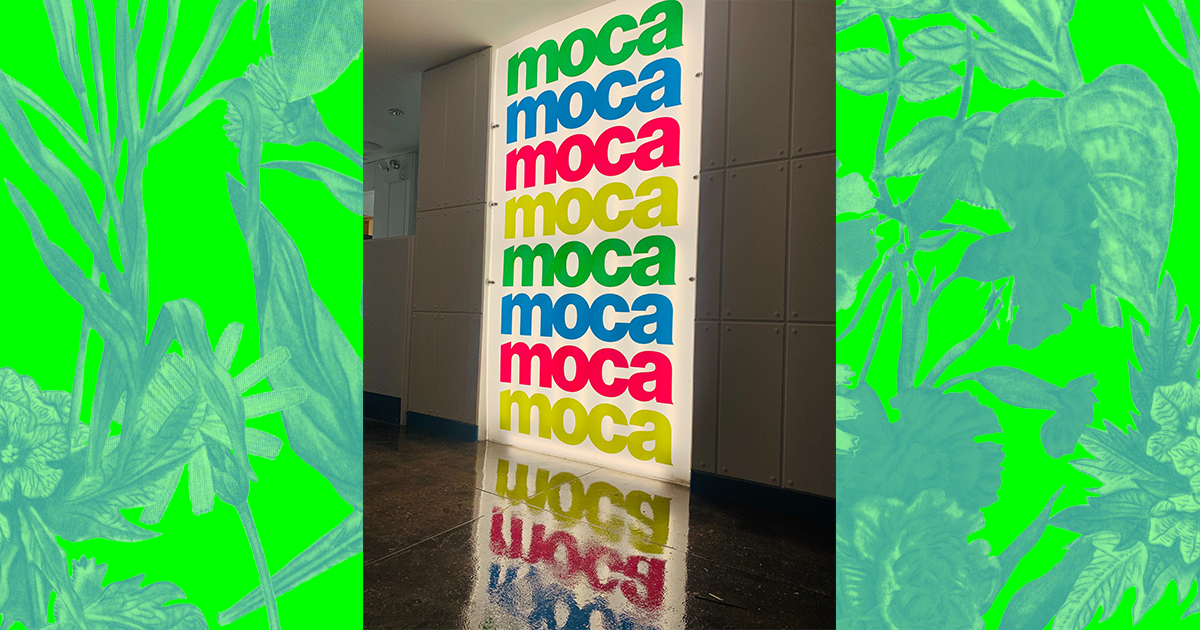 MOCA in River North is the city's newest and largest adult-use cannabis dispensary. The staff at the dispensary are ready to take cannabis orders from folks all over the city. Currently in its soft opening phase, MOCA dispensary in Chicago will be open for a week at their location at 216 W Ohio Street from 10 am – 7 pm. In the coming weeks, expanded hours will be announced on their homepage and on their Twitter account. If you want any news and updates shot straight to you, sign up for their newsletter.
Currently, the MOCA weed dispensary in River North is taking pre-orders online with a limited number of walk-in guests. MOCA notes that ordering online ensures the fastest process and is recommended above walking in. To order online, you'll need to make an account for MOCA River North, even if you've already placed an order previously with MOCA Logan Square. You cannot use the same login either, but you will be able to use the same e-mail address and password for both accounts.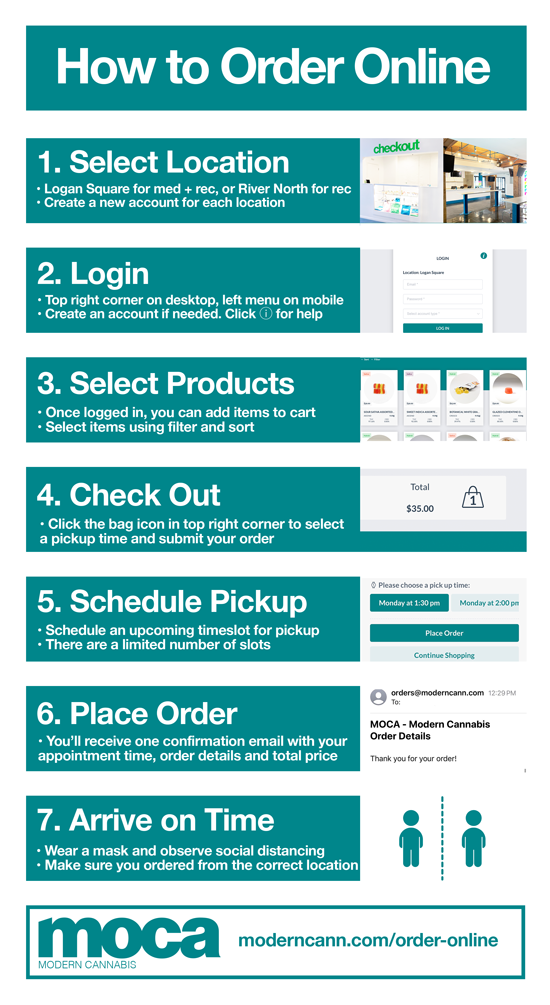 Once logged in, all you have to do is select which products you want to purchase from this weed dispensary in Chicago. Next, you will be required to schedule a pickup timeslot. There are a limited number of slots available, so be sure to actively check and make sure there's a timeslot ready for pickup when you're looking for your green. Of course, be sure to wear your mask and adhere to the social distancing guidelines set forth by the city once you arrive at the dispensary for pickup.
---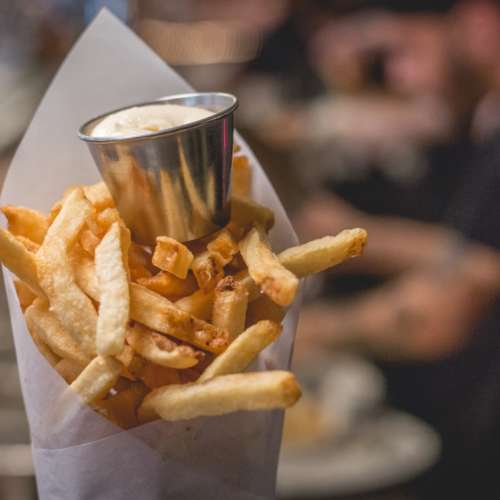 View the Best French Fries in Chicago
Getting that munching feeling? View our list of the best french fries in the city.
View the Best French Fries in Chicago
---
In response to patients inquiring if MOCA River North will provide medical purchases at the new location, MOCA wants to make clear that the River North location is only licensed to conduct recreational sales. Dispensaries in the state are licensed for medical and recreational purposes separately and since the legalization of marijuana in the state, officials haven't granted any new medical licenses for dispensaries.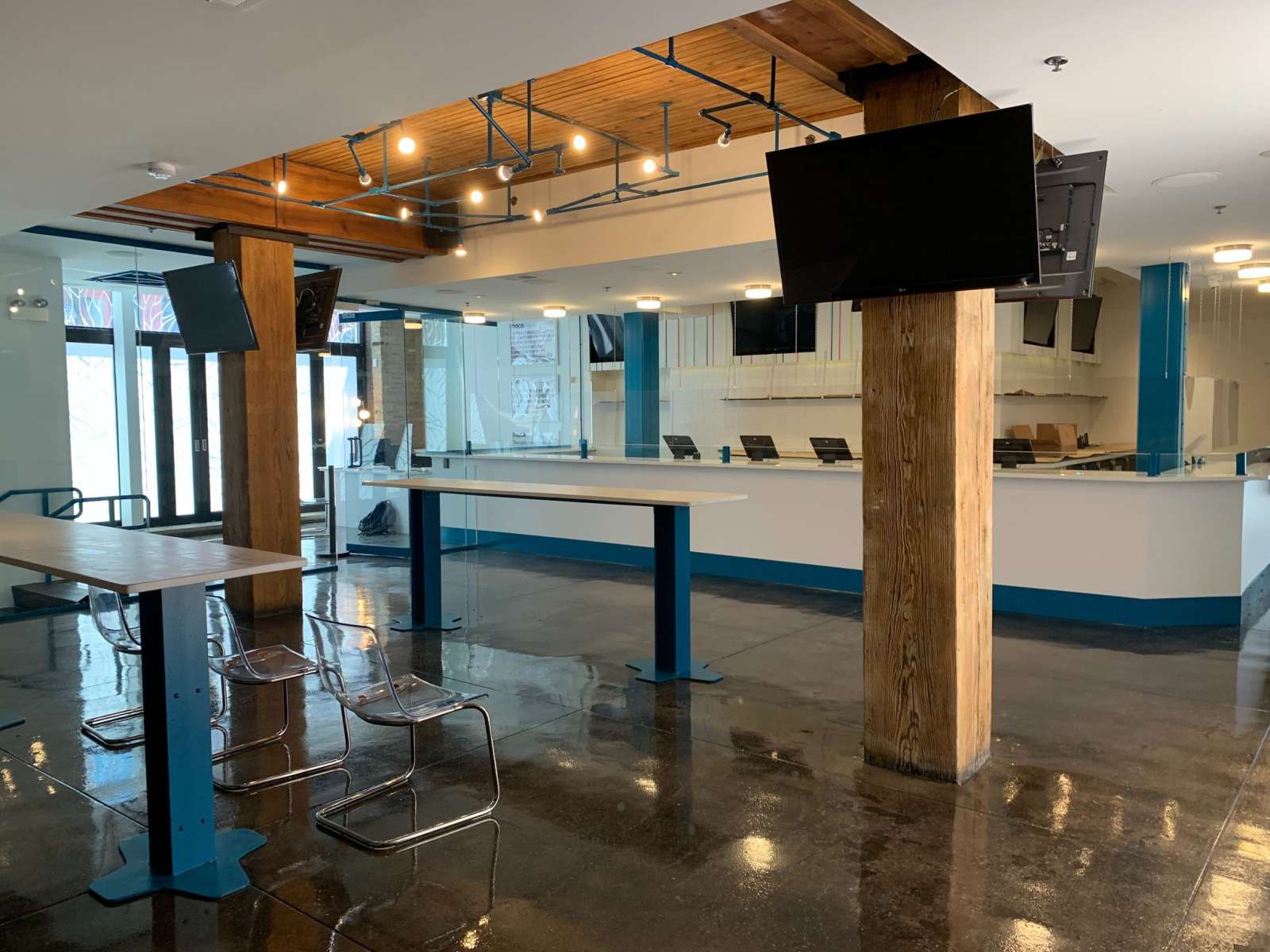 Patients with a medical card can still purchase cannabis at MOCA River North, but they will have to still pay the recreational tax rate even if they have a medical card. For those wishing to purchase medicinally, MOCA Logan Square is open every day for medical sales and even has medical-only shopping hours on their Medical Mondays. MOCA encourages Illinois residents to get their medical cards to access a wider selection of items, save up to 40 percent on state taxes, participate in their loyalty program, and enjoy a plethora of other benefits. To see if you're eligible for a medical card, Verilife can assist you in the process!
At UrbanMatter, U Matter. And we think this matters.
Tell us what you think matters in your neighborhood and what we should write about next in the comments below!
Featured Image Credit: MOCA – Modern Cannabis Facebook Page
READ MORE LIKE THIS
DOWNLOAD THE URBANMATTER APP
FIND PARKING