MATURE CONTENT WARNING: The following article has been rated Internet-MA for using downright obscene pictures of the cheesiest eats in Chicago.
Enter at your own risk.
These are the 14 best cheese-filled foods in the city.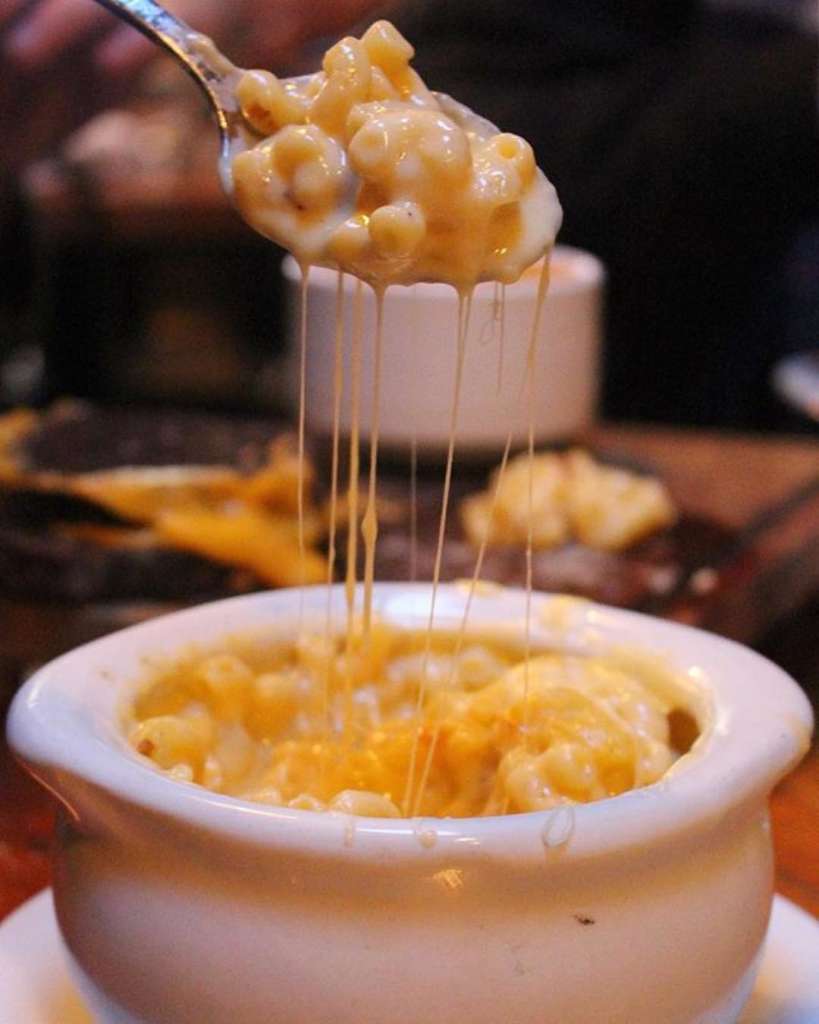 Wicker Park
Bakery kween and my own personal hero, Mindy Segal, may be best known for her pastries, chocolates, and overall sugary goodness. But hidden in plain sight at her Wicker Park mainstay, Hot Chocolate, is some of –if not THE – best mac & cheese in Chicago. Ooey, gooey and served to perfection, is there anything a cheese lover could crave more?
Price: $13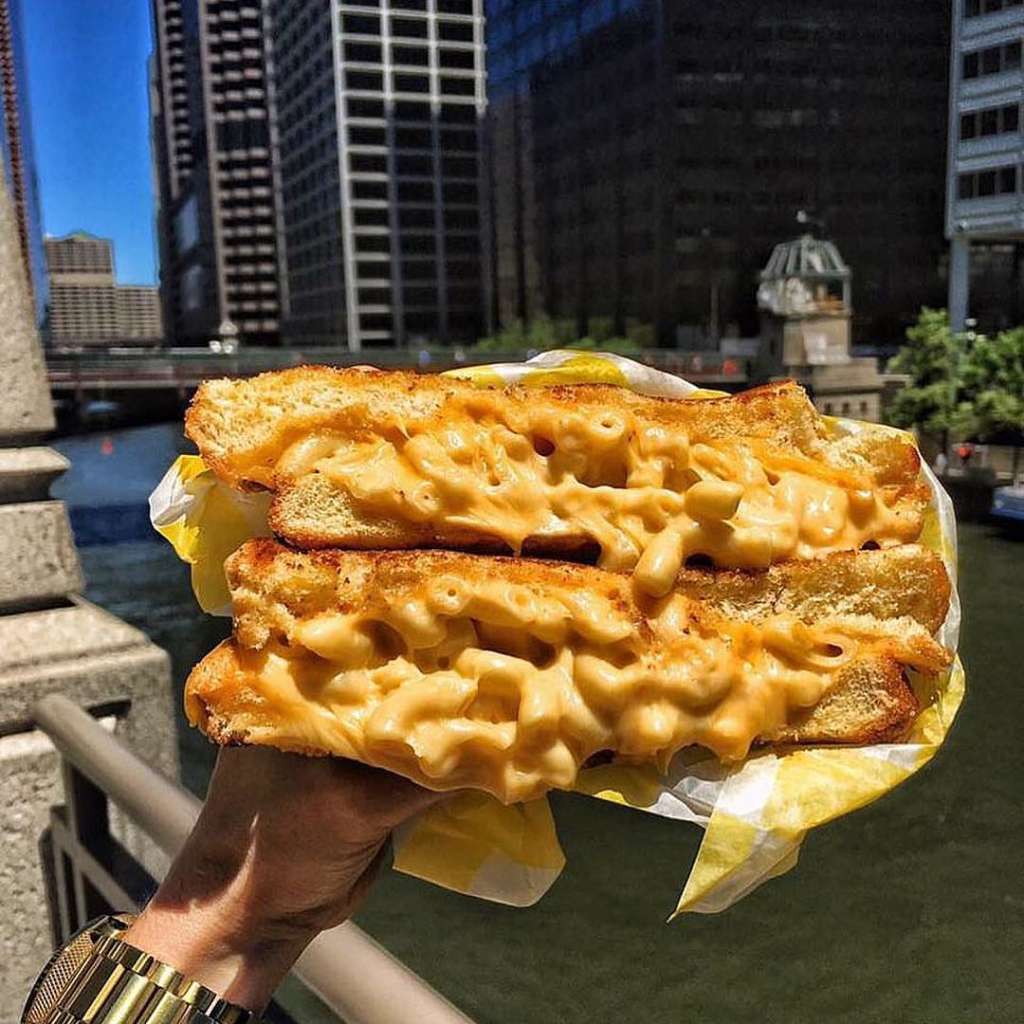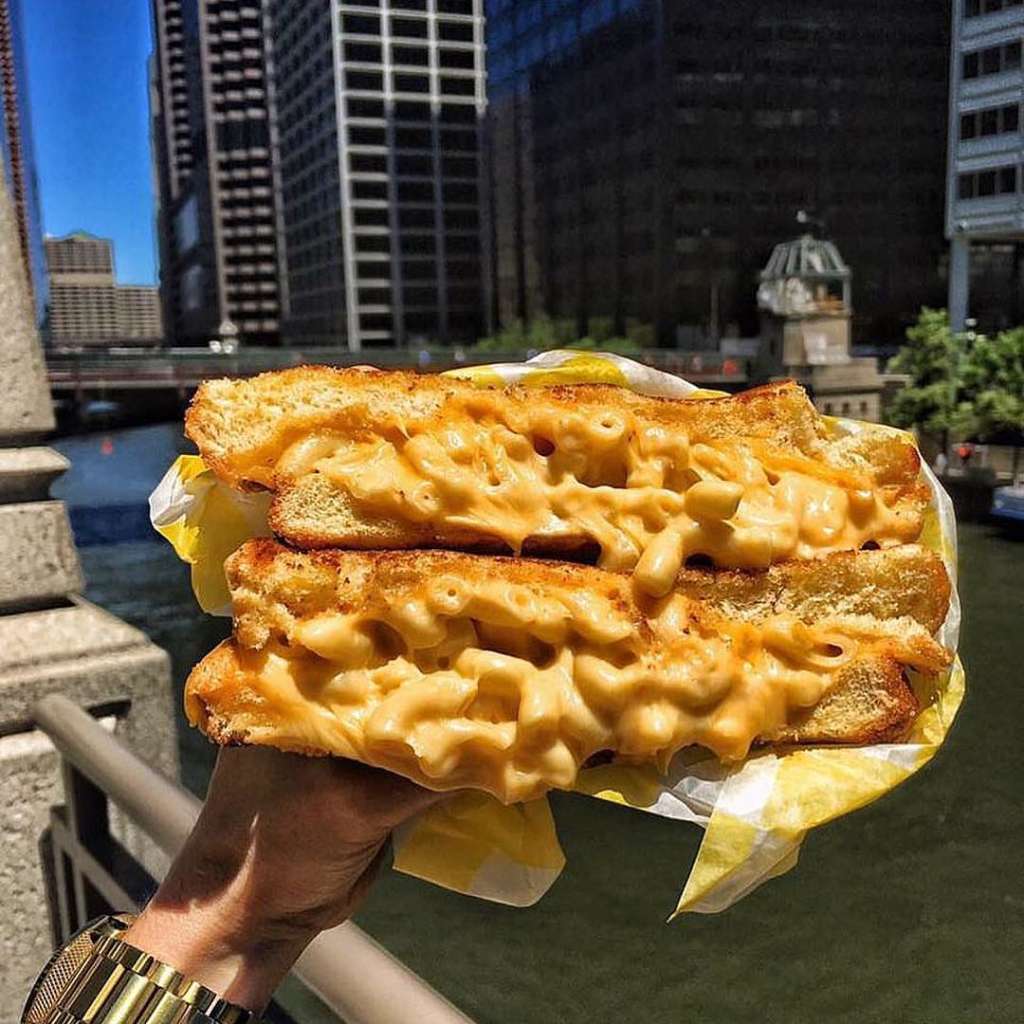 Multiple Locations
As the drunk-food-of-choice for many a north side Chicagoan, I bet you kinda knew that Cheesie's would make an appearance somewhere on this list. I mean, the place is called Cheesie's, after all.
And though, as you might imagine, it was pretty hard to pick just one grilled cheese off of their all-star menu, we just couldn't give it up to anything other than The Mac: an IG worthy blend of American cheese, Merkt's cheddar cheese, and homemade macaroni and cheese served on Texas toast. (Don't worry, Tenderizer, I still love you.)
Price: $7.99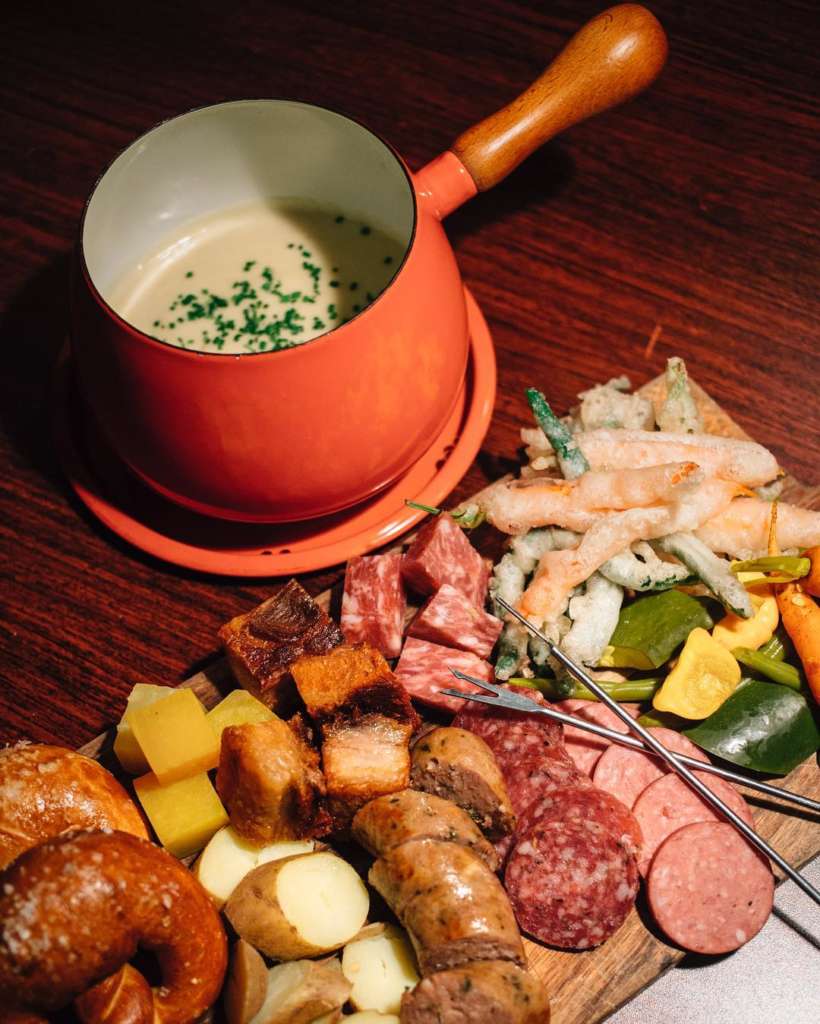 Pilsen
This little gem hidden underneath Thalia Hall has fully embraced its 70's vibe, serving up bomb-ass drinks in crystal punch bowls and, yes, amazing fondue. And though you might be inclined to bring a few friends along to down this delectably-cheesy shareable snack, I promise you that you're gonna wanna hog it all to yourself. And maybe lick the bowl, too.
What? Don't judge me.
Price: $25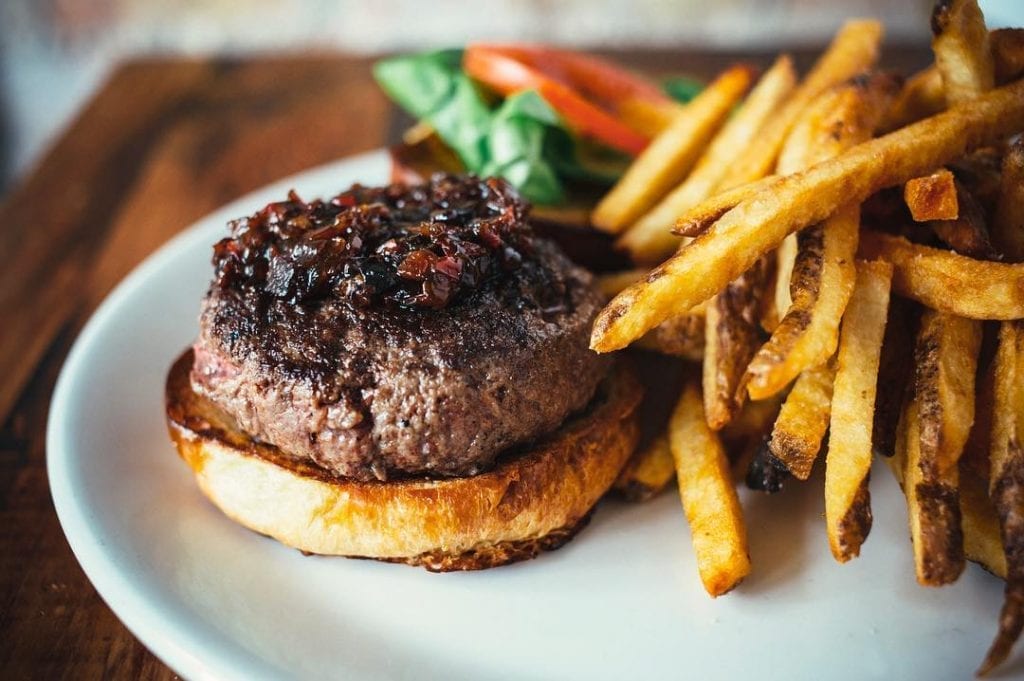 Pilsen
Known the city over as one of the best damn burgers in Chicago, Dusek's Juicy Lucy just so happens to also be one of the cheesiest. Made with Slagel Farms beef, stuffed with American cheese, topped with red onion bacon marmalade, heirloom tomato, butter lettuce, a brioche bun, and served with beef fat frites, this all-American classic LITERALLY bleeds cheese. Amazing.
Price: $15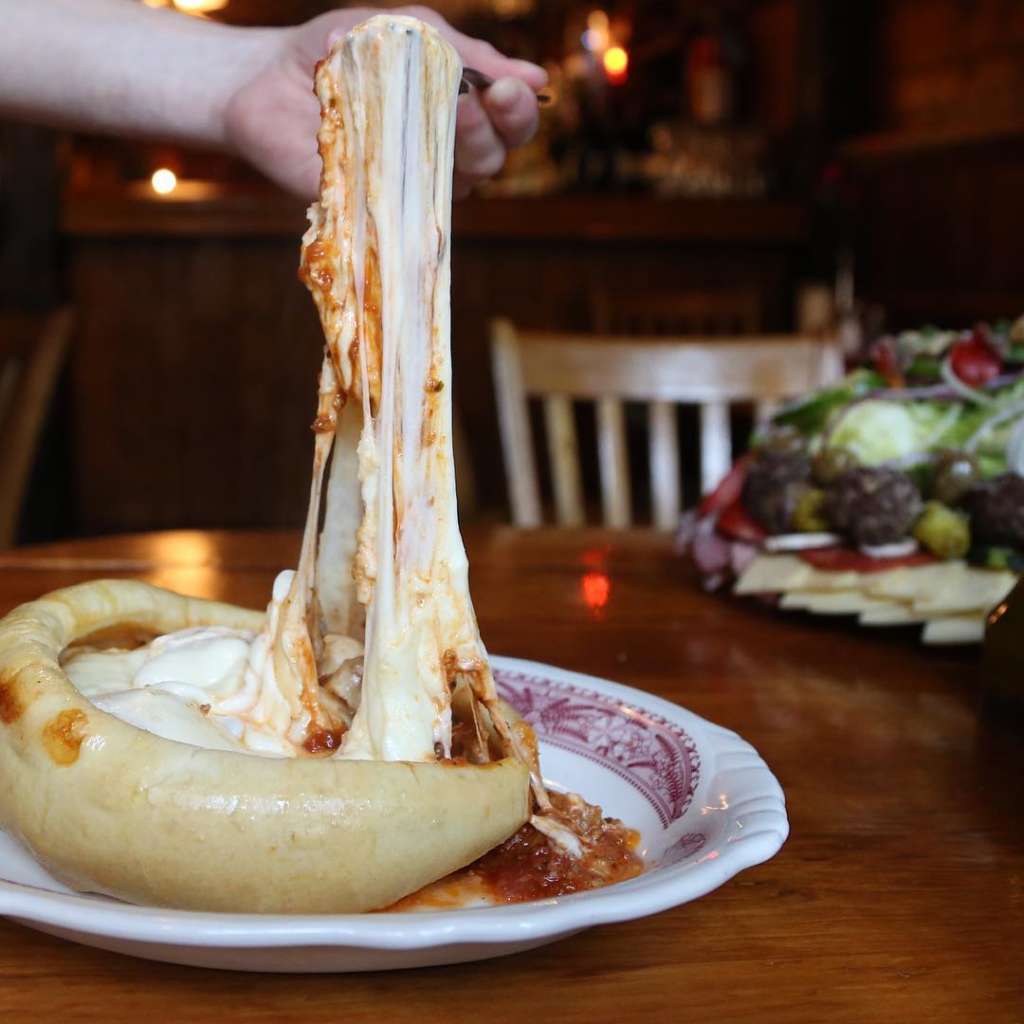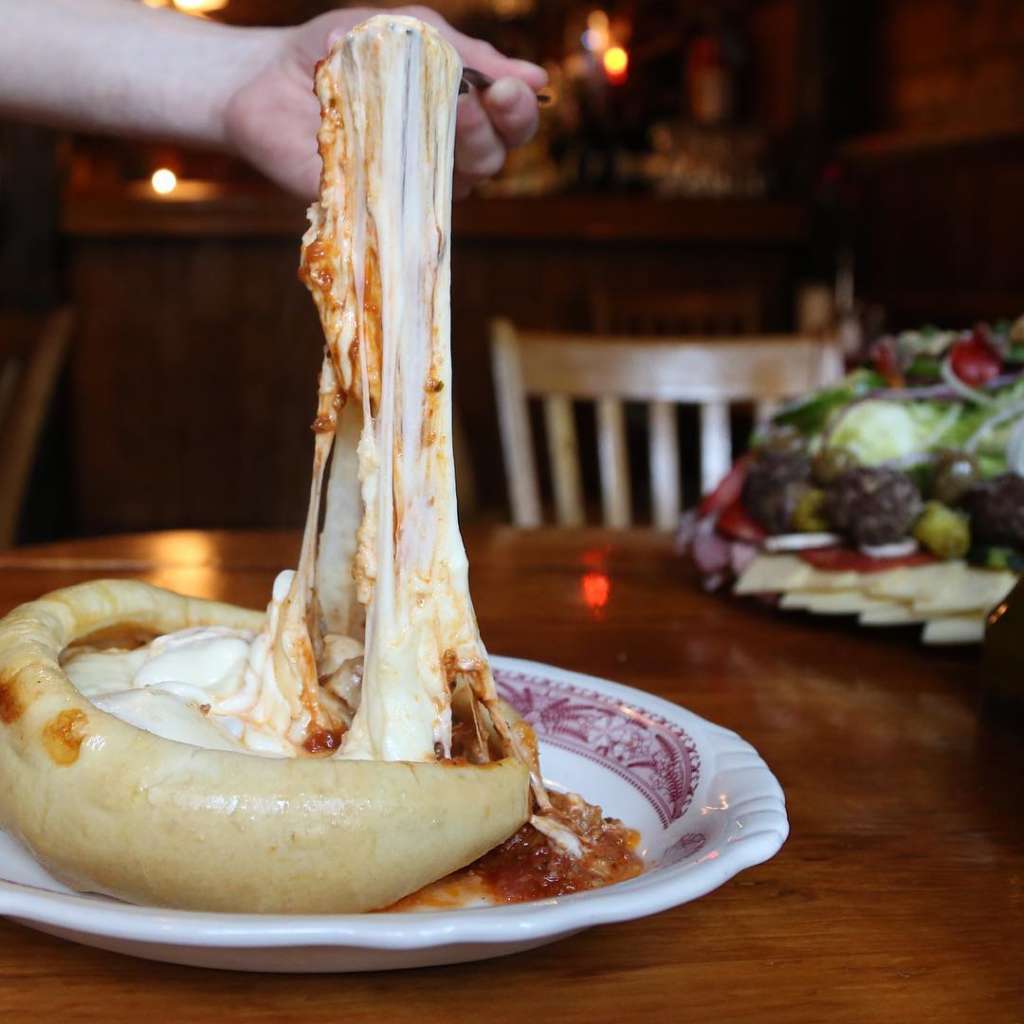 Lincoln Park
I think I speak for us all when I say, CHEEEEEEESEEEEEE.
The pizza pot pie at Chicago Pizza & Oven Griner Co. isn't just hella famous, it's also delicious. Need I say more?
Price: $25.50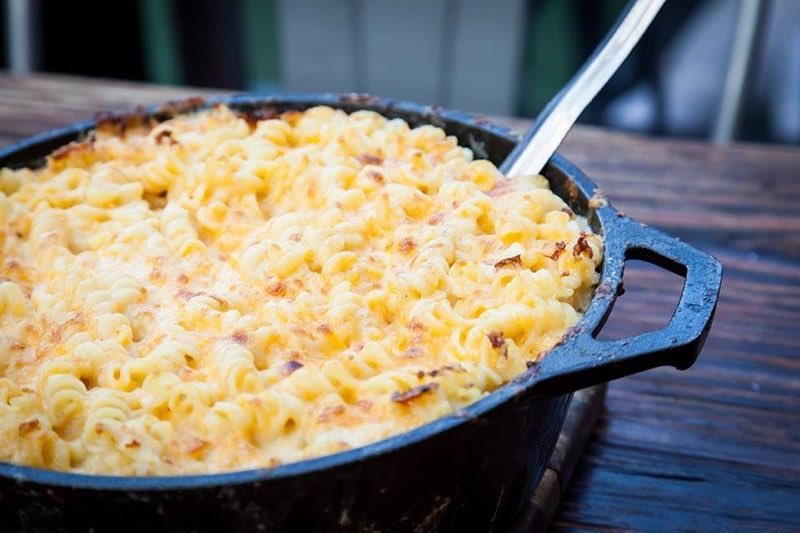 West Town
You may go to Frontier for their whole animal service (anyone else down to eat a whole gator?) but you will stay at Frontier for the mac and cheese. A hearty 5-cheese covered macaroni with serious cheese-pull potential, this side dish steals the damn show.
Price: $9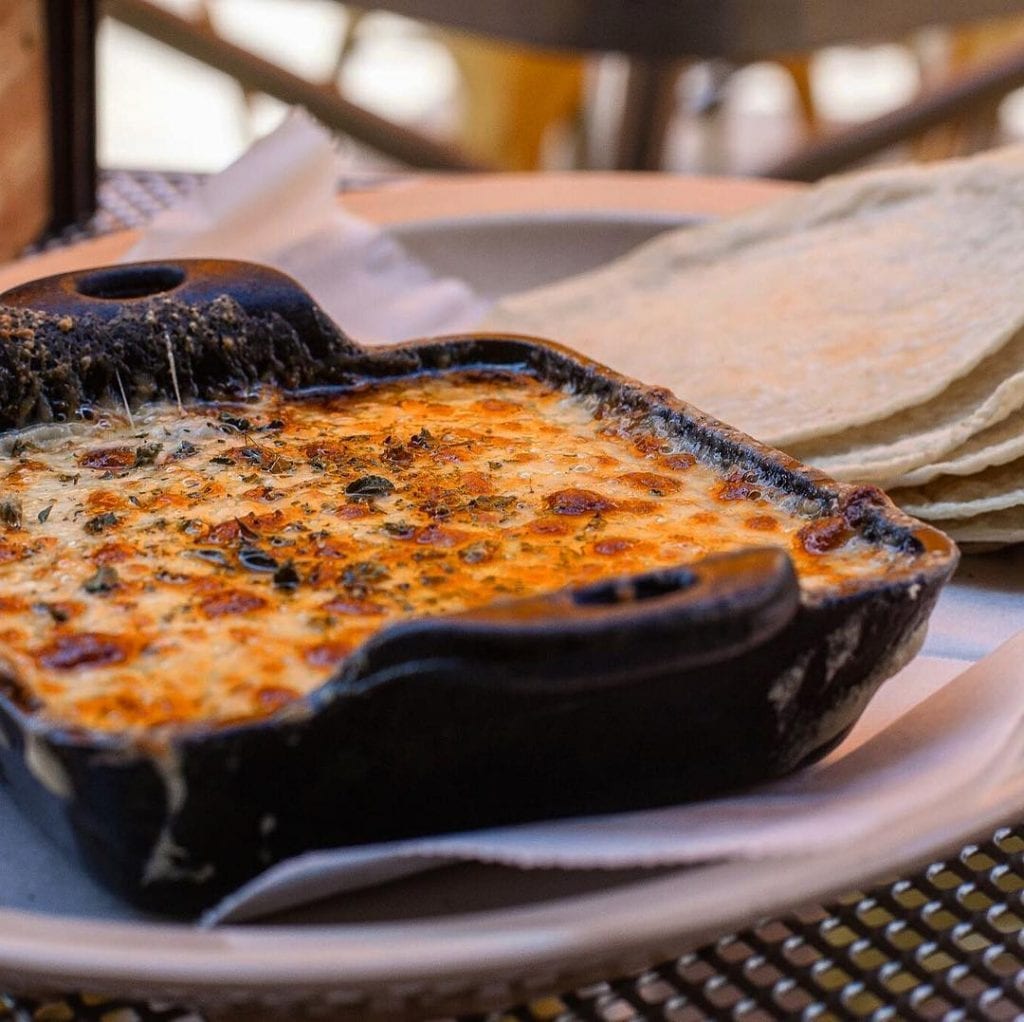 Multiple Locations
Sure, Big Star's got a lot going for them: great tacos, killer margaritas, and a honky-tonk vibe that just won't quit? Who wouldn't wanna spend a summer afternoon pigging out on their porch? But if there's one dish on either of Big Star's menus the instantly make us start drooling, it's the queso fundido.
Move over, nacho cheese – you've been dethroned.
Price: $9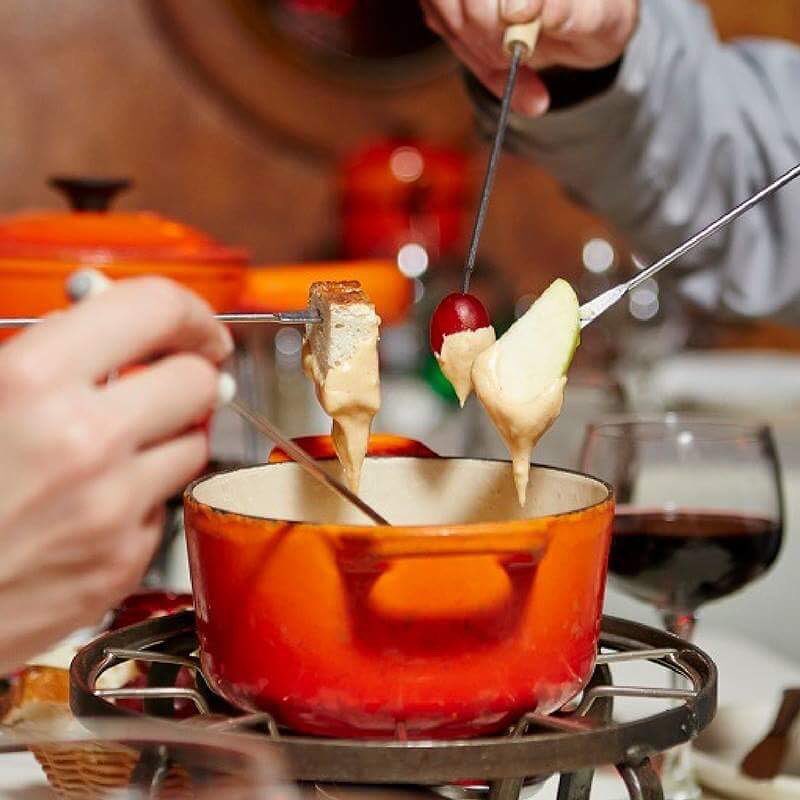 Lincoln Park
Geja's Cafe in Lincoln Park has got to be one of the most romantic restaurants this side of the Loop. But when you're not making eyes at bae, you're most likely stuffing your face full of their cheese-alicious fondue.
Price: $16.95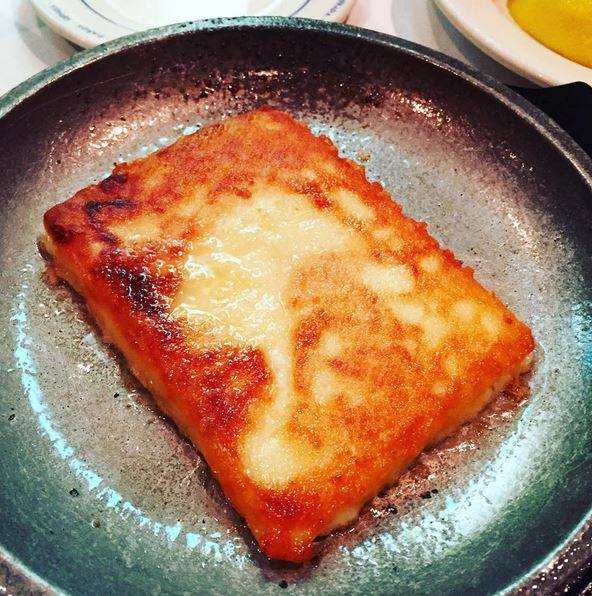 Greek Town
A true Chicago classic, this flaming cheese appetizer was invented in the Second City. And though, no, the original restaurant responsible for bringing this glorious bit of cheesy goodness to our table is no longer in businesses, Greek Islands makes a pretty fantastic rendition if I don't say so myself.
Price: $5.95
Multiple Locations
The mac at Scratch Kitchen and Lounge in Oak Park is great, there's no doubt about it. But add to that the fact that each skillet of gooey-greatness is completely customizable with toppings like buffalo chicken, truffle parmesan, or pulled pork and, come on, there's no way you could resist.
Price: $14.50 – $16.50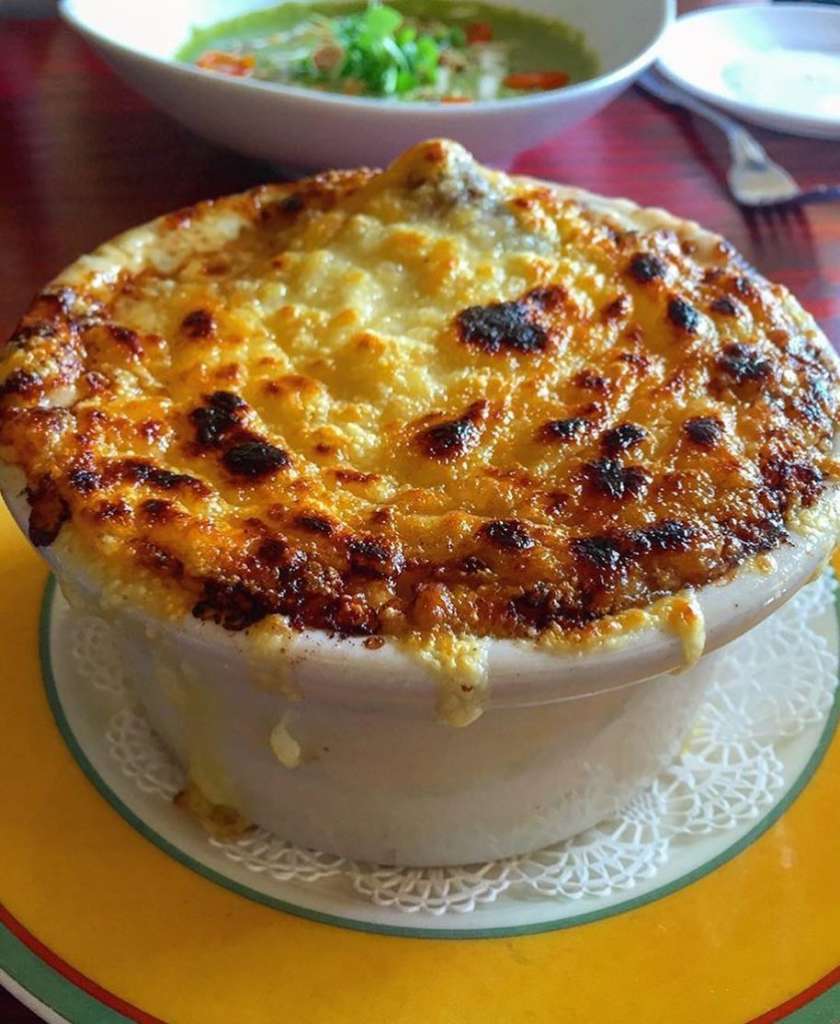 Wicker Park
Everyone knows that the best part of French onion soup is the cheese lid on top. This is purely a fact. And Le Bouchon in Wicker Park makes the best French onion soup around town. Hands down.
Price: $11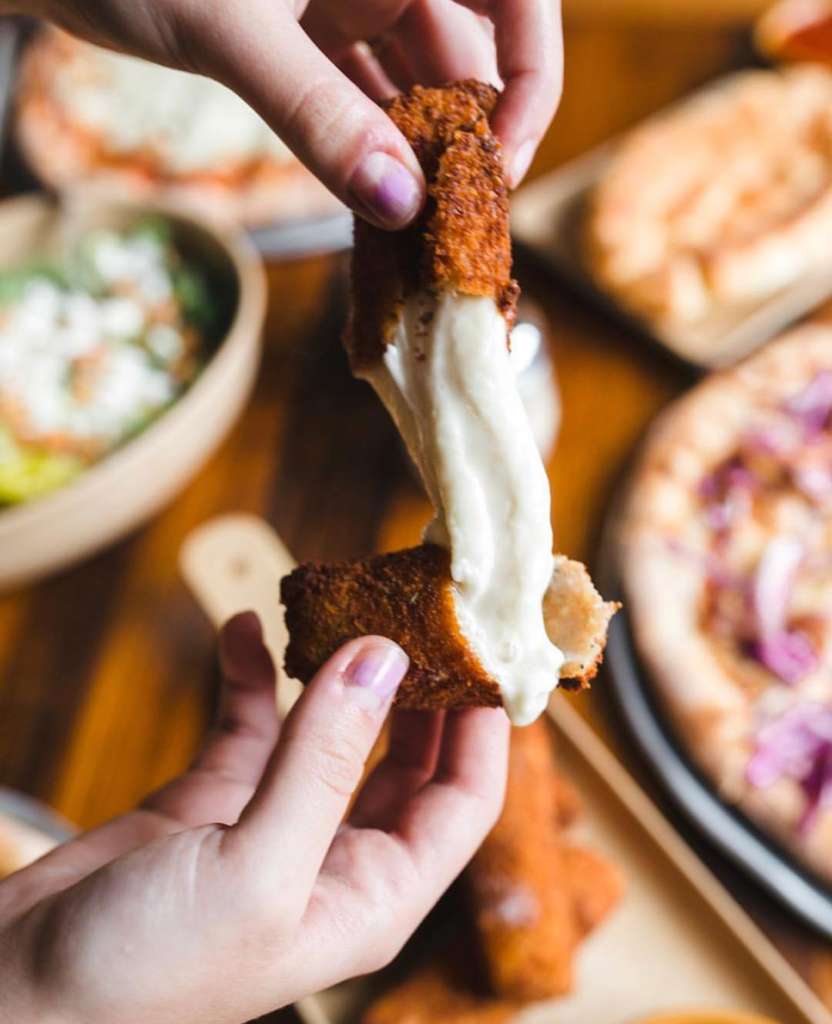 Multiple Locations
Sure, Roots pizza is great! But it wouldn't be a proper trip to this Chicago favorite without an order of their ~award winning~ mozzarella sticks. I mean, just look at that photo! Fried to perfection and served with a side a marinara, I could easily put back a full plate. Or two. Or three.
Price: $11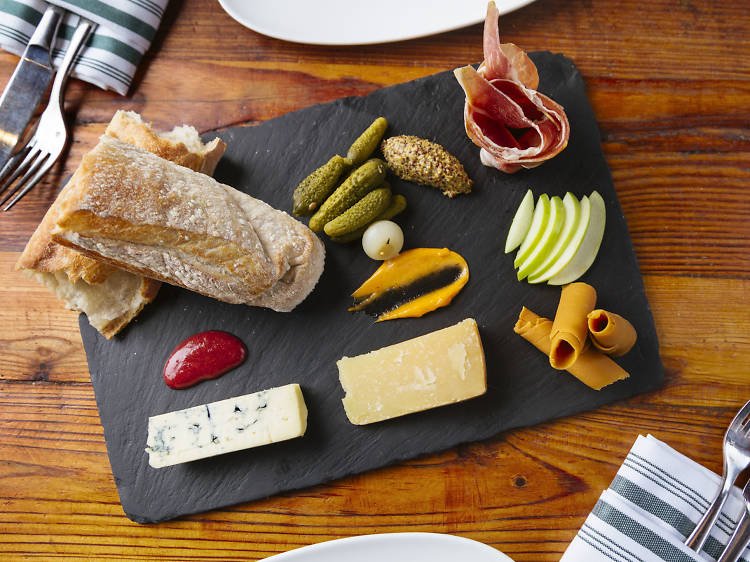 Lakeview
Owned and operated by the fine folks at Pastoral Bread, Wine, and Cheese, the cheese plate at Bar Pastoral might not have the same finger-licking appeal as some of the other spots on this list. No, the draw of this cheesiest eat is purely in the quality of the cheese itself. Sure, American and Provolone are great, but even cheese lovers can appreciate the finer things in life sometimes, right?
Price: Dependent on Market Prices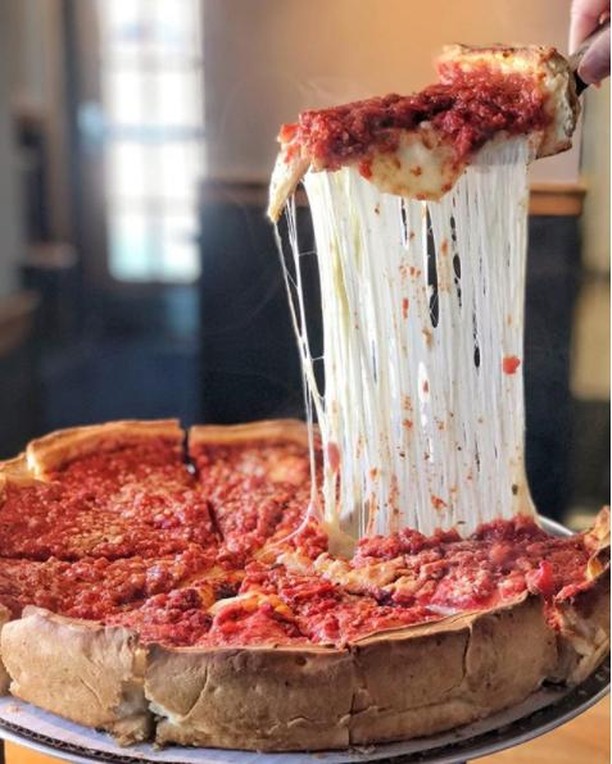 Multiple Locations
To quote a really angry comment from our pizza roundup "real Chicago pizza isn't a bowl of dough!!!"
Except yes, it is. And it's totally effing awesome.
Featured Image Credit: Chicago Pizza and Oven Grinder Co. Instagram