There's a lot about Chicago's downtown area that sets it apart from other big U.S. cities: Millennium Park, the Lakeshore, fantastic museums— but one of its most distinctive features is its skyline. Each of the towering structures that make up this skyline are symbols of economic, architectural, and cultural growth in Chicago's downtown, and while it's difficult to play favorites, one can certainly try. Here are the best skyscrapers in Chicago, ranked:
#5: St. Jane Hotel (Carbide and Carbon Building)
This Art Deco skyscraper in Chicago was completed in 1929, and was designed by the Burnham Brothers (sons of Daniel Burnham, who oversaw the planning of the 1893 World's Fair). Its façade is a study in luxury, comprising "polished black granite, green and gold terra cotta and gold leaf with bronze trim." Astonishingly, its cap also features 24 karat gold.
#4: Marina City
Conceived as a "city within a city" by architect Bertrand Goldberg, Marina City's residential towers were, in 1967, "an urban experiment designed to draw middle-class Chicagoans back to the city after more than a decade of suburban migration." The corncob-like structures of this skyscraper were among the earliest residential mixed-use developments in Chicago, and are certainly still some of the most aesthetically distinct.
#3 Crain Communications Building
While not such a scraper-of-skies in the traditional sense (in height, it only ranks #61 in Chicago), the Crain Communications Building (also known as the Smurfit-Stone Building and the Stone Container Building) was designed by A. Epstein and Sons and completed in 1984. This building's striking slanted roof creates an unusual diamond shape in the sky over Chicago.
#2: 875 N. Michigan Avenue (John Hancock Center)
With easily-recognizable X-bracing that "enables it to resist wind loads," the design for the Hancock Center was conceived by Skidmore and Owings & Merrill. This skyscraper features a trussed tube system that allowed buildings to exceed 100 stories. The system was the brainchild of engineer Fazlur Khan. It also currently features an observation deck on the 94th floor, the views from which are unparalleled.
---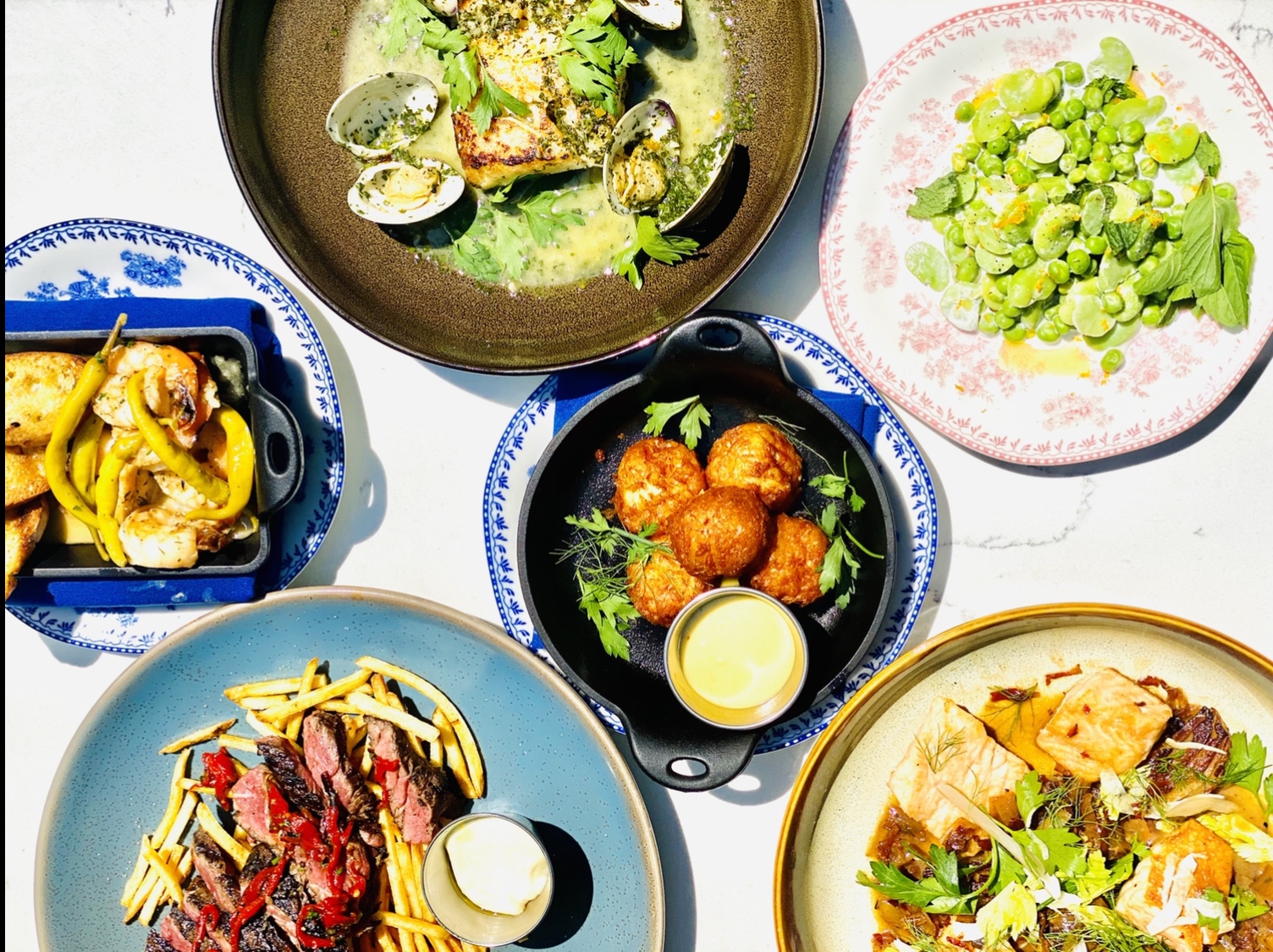 View Our Review on Roscoe Village's Le Sud
Interested in one of the best-hidden gem restaurants in Roscoe Village? Of course you are.
For More on Le Sud, Follow this Link and Reserve a Table
---
#1: Willis Tower (formerly Sears Tower)
Commissioned in 1969 and completed in 1974 to "consolidate current [Sears Roebuck and Company] staff and accommodate anticipated growth," the 110-story building in Chicago (another Skidmore, Owings & Merrill design) was the tallest in the world for nearly a quarter-century. The Chicago skyscraper features bundled tube construction and has provided a unique silhouette into the Chicago skyline for almost 50 years.
At UrbanMatter, U Matter. And we think this matters.
Tell us what you think matters in your neighborhood and what we should write about next in the comments below!
Featured Image Credit: Chicago Skyline
READ MORE LIKE THIS
DOWNLOAD THE URBANMATTER APP
FIND PARKING