Do you have $19M just laying around? No? Neither do I but that didn't stop me exploring this $18.75M mansion in Gold Coast as if purchasing it was a legitimate option of mine. I did the same thing a couple of weeks ago when we wrote up the $45M mega-mansion in Lincoln Park that broke records for the neighborhood as the single-most expensive listing in Chicago when it hit the market.
Just a little bit south of LP, right on the edge of Gold Coast and Old Town sits 3 W Burton Place—a 20,000 sq ft. gaudy monstrosity that's equal parts stunning and perplexing. The house was built before 1980 but it went through a renovation in 2000. It sits in the area of Gold Coast that you know exists just south of North Avenue's parks but also that you never ever think to walk through because you know by doing so, you'll just feel insanely poor and bad about yourself. It's also just one block north of the original Playboy Mansion which is pretty neat. The house was previously owned by millionaire philanthropies Jay Jordan. Jordan is the founder of The Jordan Company, a private equity firm that specializes in leveraged buyouts. The irony.
Now I took a scroll through these pictures of 3 W Burton and I have to admit, this house raises a few questions. For starters, the game and recreation room, or whatever it is, kind of looks like it belongs in a cabin in the mountains somewhere while probably like two floors down you have a master bathroom that's draped head to toe in black marble probably worth more than 40x my yearly salary.
---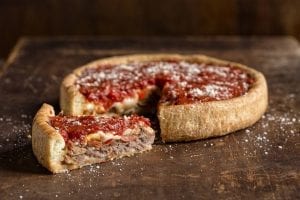 View the Best Pizza Restaurants in Chicago, Ranked
Are you trying to find the best pizza places in Chicago to visit? View our list of the top 42 pizza restaurants in the city.
Scenic Motorcycle Routes Near Chicago
---
However, that's not to knock the structure. It's gorgeous head to toe. In fact, the 6-bed, 13-bath house boasts hallways that would make Hogwarts look silly. And the craziest part about all of it? It's like a four-minute stroll to the closest Jeni's Ice Cream. I mean, does it get much better than that? A couple of other cool things about the house includes a theater room, a wine cellar that's more like a wine basement, a home gym, and a laundry room that is bigger than my apartment. When Big Sean sang about his closet, this is the house he was referring to.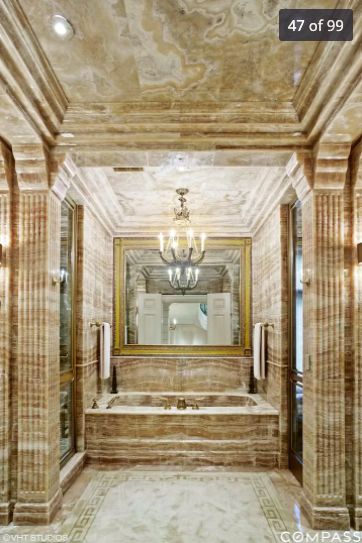 The listing belongs to Katherine Malkin of Compass. She can expect a decent little commission off this sale, as I'm sure it will fly off the market. To look at all the pictures and for more information, you can see the full Zillow listing here. 
For more real estate content keep on coming back to UrbanMatter Chicago. We have the latest in updates, house listings, and commentary regarding some of the most obnoxious, gaudy listings this city has to offer.
At UrbanMatter, U Matter. And we think this matters.
Tell us what you think matters in your neighborhood and what we should write about next in the comments below!
Featured Image Credit: Compass via Zillow
READ MORE LIKE THIS
DOWNLOAD THE URBANMATTER APP
FIND PARKING