It's hard to believe most of us have been stuck in quarantine since March. Our living rooms have turned into makeshift offices and our roommates are now co-workers. And while #WFH has been nice, it's fun to imagine what life would be like with an unlimited budget for an expensive house. So if you happen to win the lottery or find out you're a heir to an insane fortune in the next few months, maybe you'll consider purchasing the most expensive home in Chicago. Hey, crazier things have happened. Here's a quick rundown of 1932 N. Burling Street.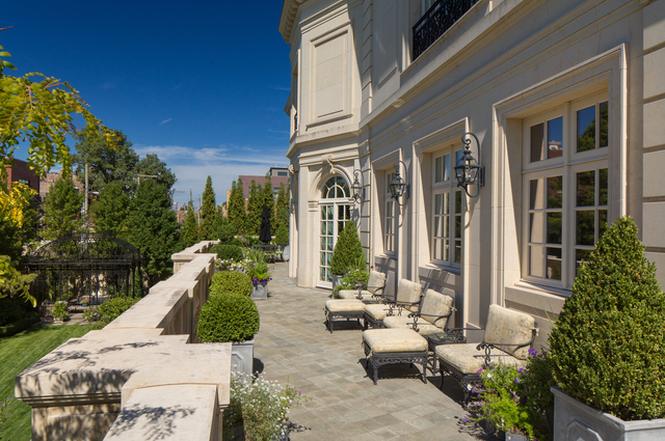 You'll need 45 million dollars!
That clocks in at around $195,200 every month for a 30-year mortgage. Petty cash, right? Redfin describes the most expensive house in Chicago as an "unprecedented urban estate; 25,000 square foot masterpiece on Lincoln Park's finest street." Built in 2010, it's located on not one, not seven, but eight city lots. This expensive home was originally listed at 50 million dollars in 2016 but has been on the market for 1,389 days (almost 4 years!).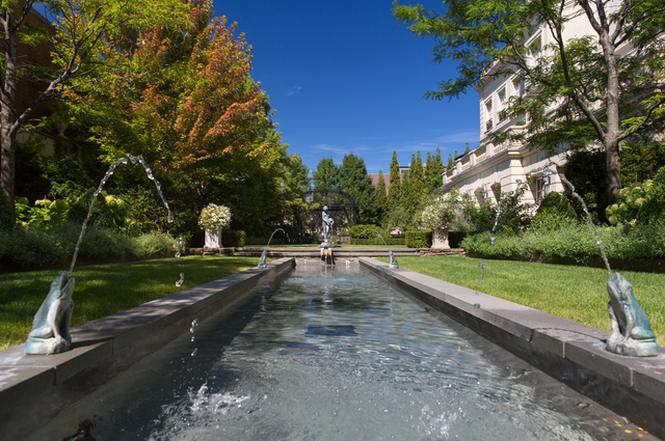 Looking for space? You got it.
With six bedrooms and eleven bathrooms, a media room, a game room, study, and library, you'll have enough room in this expensive home for friends, family, in-laws, Lori Lightfoot, Barack and Michelle Obama, and anyone else really! You'll also want to consider hiring a cleaning crew because scrubbing eleven toilets sounds terrible. 
---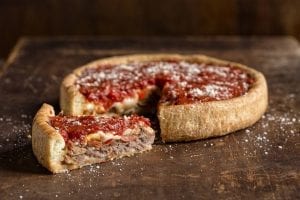 View the Best Pizza Restaurants in Chicago, Ranked
Are you trying to find the best pizza places in Chicago to visit? View our list of the top 50 pizza restaurants in the city.
View the Best Pizza Places in Chicago
---
It's all in the details!
Absolutely no expense was spared in crafting the most expensive home in Chicago. Redfin points out that the home is, "grand in every way, but not overwhelming, the design is perfect for large scale entertaining as well as intimate everyday living." That includes a sprawling spiral staircase, stunning chandeliers, vaulted cathedral ceilings, skylights, a sauna/steam room, heated floors, and intricate details at every turn.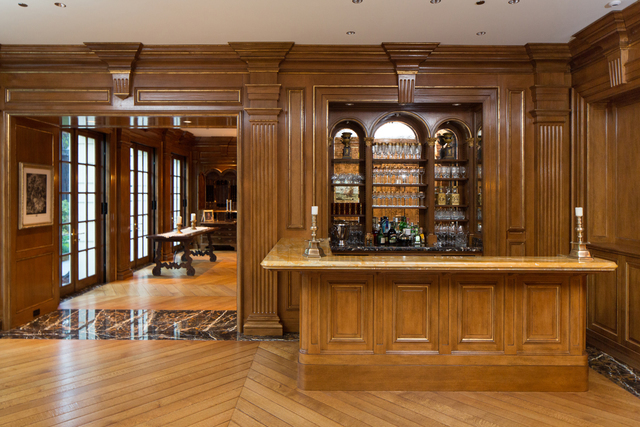 Sweet solitude in the big city!
If you love privacy and tranquility, this may be the perfect expensive house for you. Manicured grounds with multiple fountains, a reflecting pool, and hand-forged antique garden pavilion will have you questioning if you're still in Chicago. 
Alright UrbanMatter readers, should we pool our money and buy this property? Drop a comment below and let us know you're in! 
At UrbanMatter, U Matter. And we think this matters.
Tell us what you think matters in your neighborhood and what we should write about next in the comments below!
Featured Image Credit: Redfin
READ MORE LIKE THIS
DOWNLOAD THE URBANMATTER APP
FIND PARKING