If you're looking for the best Chicago restaurants with a view of the surrounding architecture for a summer brunch, lunch, or dinner you're sure to enjoy, we don't blame you. Luckily for you, Chicago has one of the most gorgeous skylines in America and plenty of restaurants that offer views of its spectacular buildings, attractions, and beyond.
Pro tip: the best restaurants in Downtown Chicago with great views are going to come at a price. After all, these are the absolute best and some of the highest views you can get of Chicago. That's why these are best saved for date night, when you're ready to splurge and make unparalleled memories. There you go. That's your official disclaimer.
Here are 10 Chicago restaurants with great views of the skyline and architecture.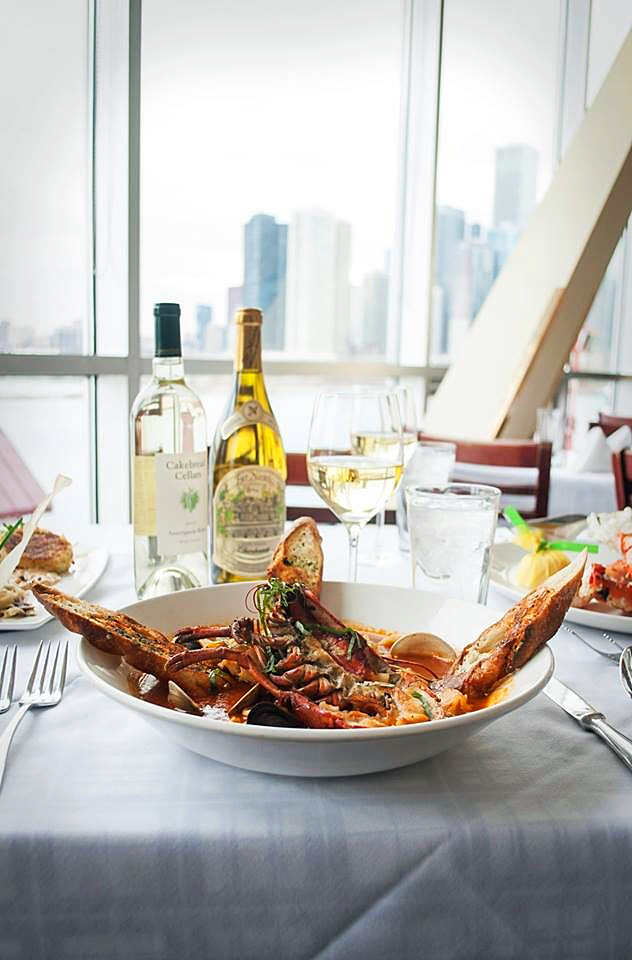 700 E Grand Ave
The first Chicago restaurant with a view on our list features a gorgeous eye-level perspective of Lake Michigan and the skyline above you. Riva Crab House knows how to give patrons a worthwhile dining experience, including excellent views and delicious bites. Nothing like eating seafood this close to the water.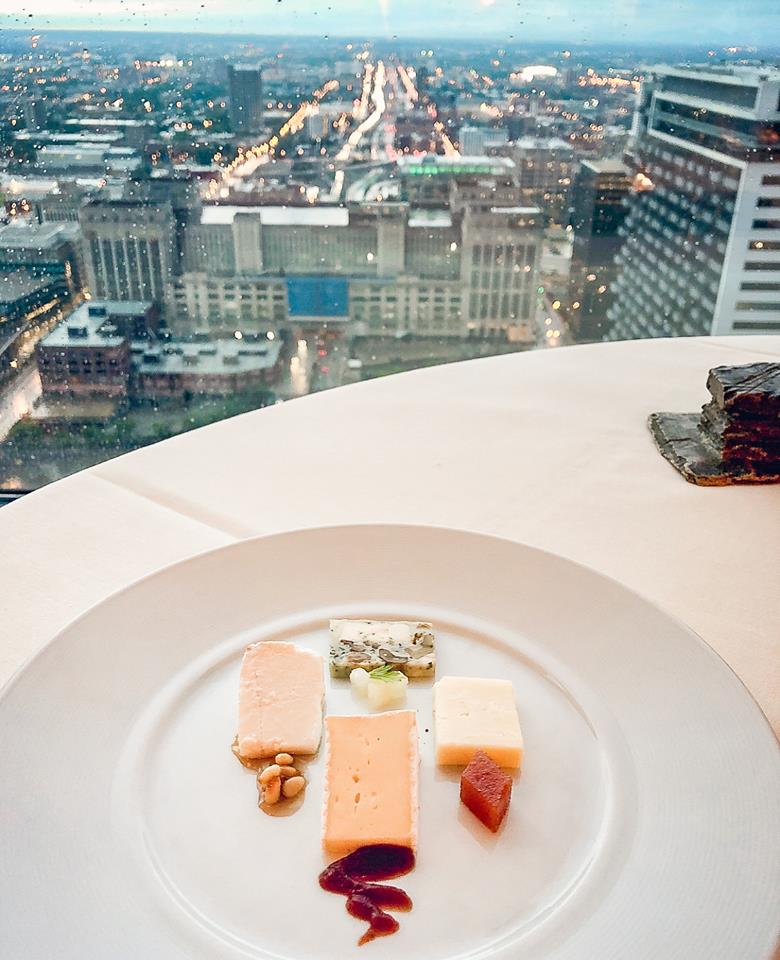 440 South LaSalle St, Suite 4000
This French restaurant is one hundo percent out of your budget, but it truly is as mountainous as it sounds. If you're looking to have dinner with a view of Chicago, Everest includes sparkling views, especially late in the evening.
Tips & Insights: 9 Popular Places to Get Omelettes For Breakfast in Chicago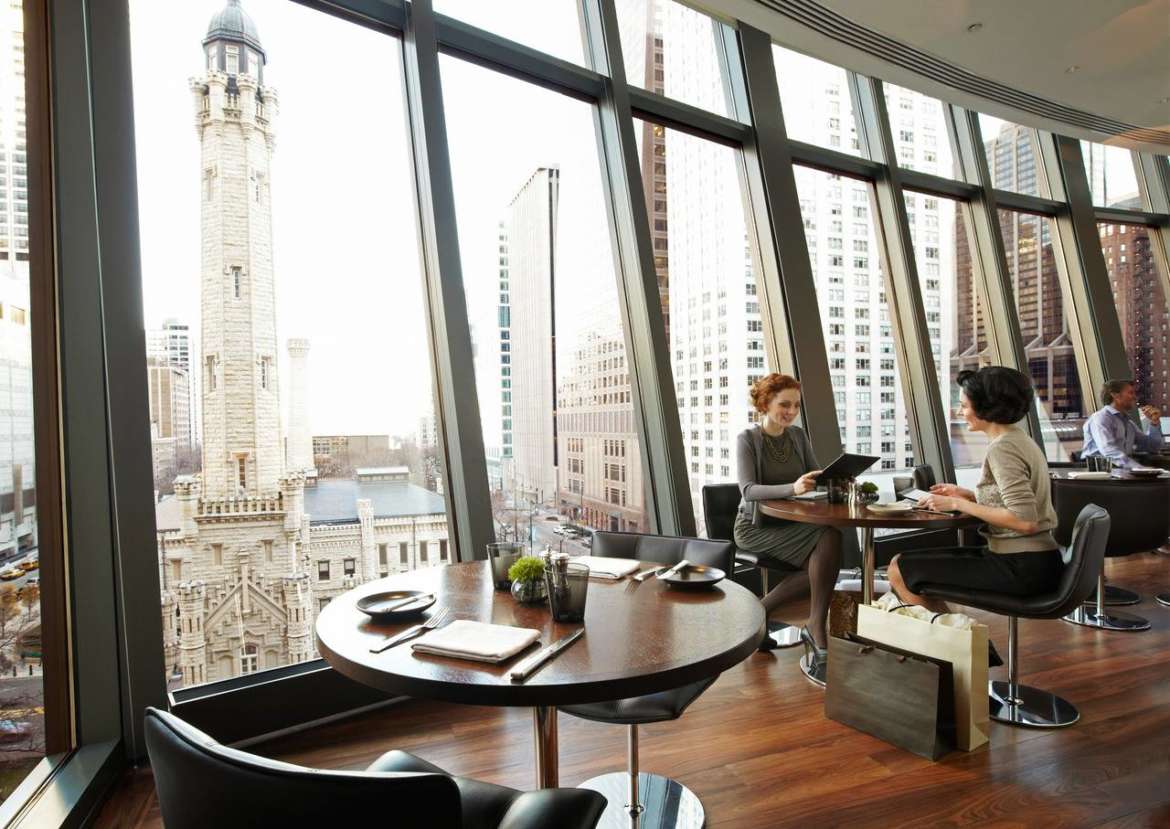 800 N Michigan Ave
A pretty little cafe perched across the street from the Museum of Contemporary Art, NoMI offers a unique perspective of the Mag Mile and many of the most historic buildings in Chicago. Again, this restaurant is probably too pricey to be eating at every lunch hour, but it makes any special occasion a day to remember for sure.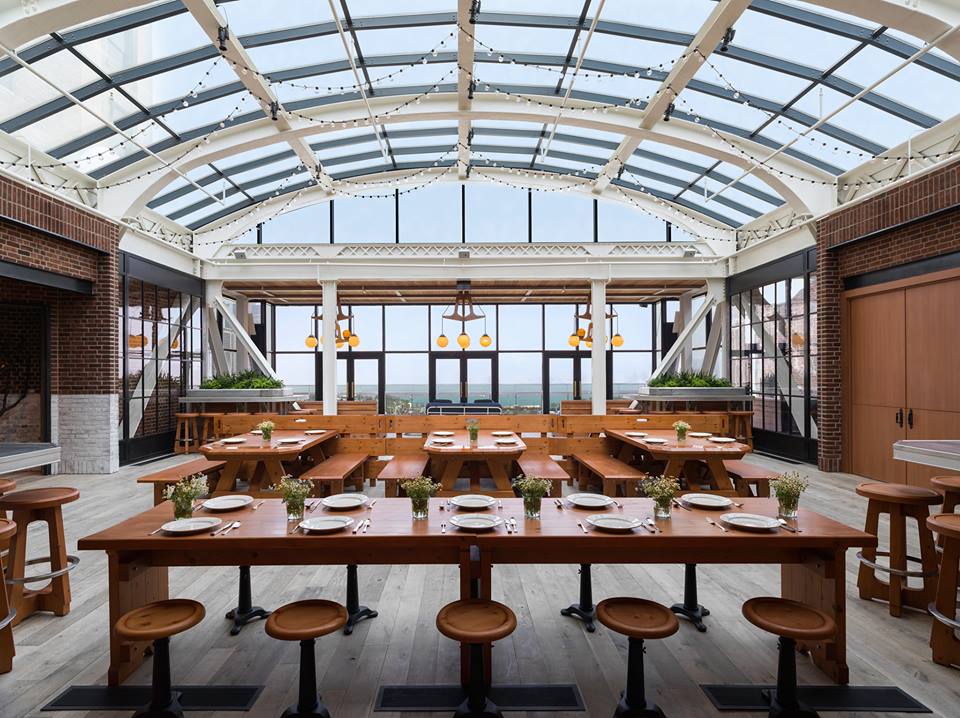 12 S Michigan Ave
If you're looking for a Chicago restaurant with a view of Millenium Park, we highly recommend visiting Cindy's. Your view won't be obstructed by towering buildings in the slightest. Their balcony makes it easy to see miles of these gorgeous parks and the lake beyond while chowing down on seasonal American fare.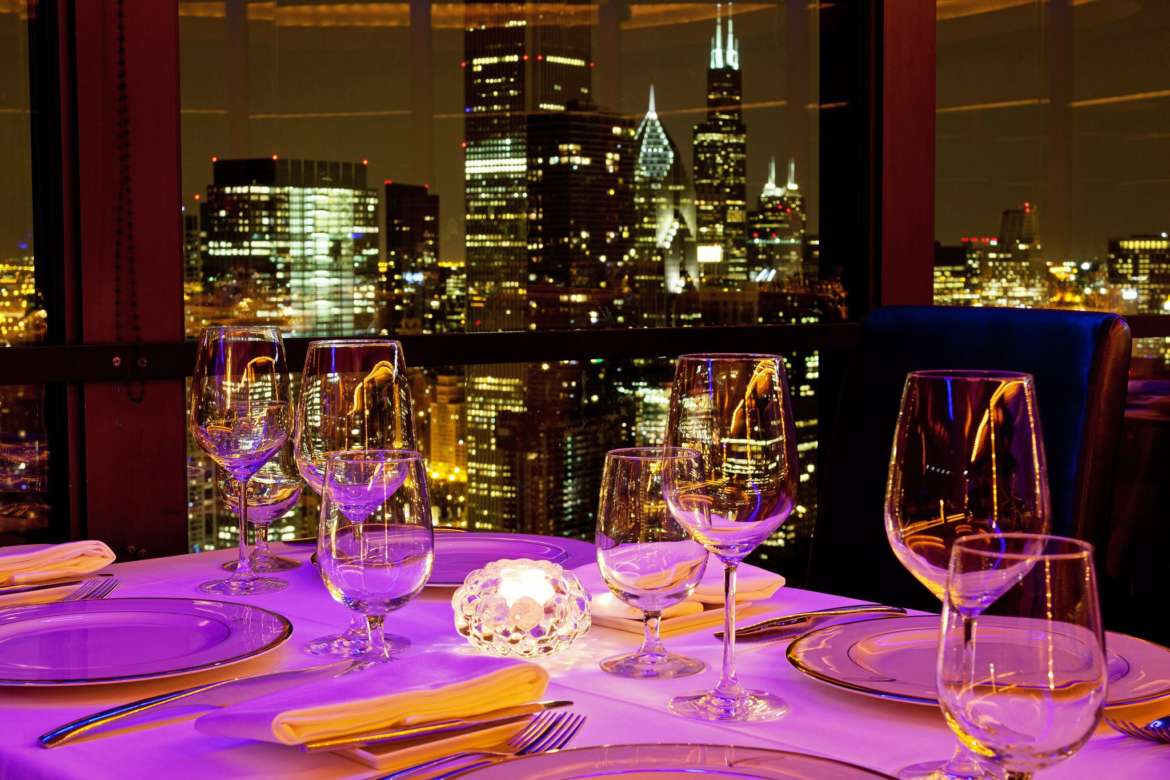 505 N Lake Shore Dr
If you want a view that blows all others out of the water, head to Cite, where you can dine on upscale French cuisines while taking in the whole of the city's skyline from its wrap-around windows. This is one of the best restaurants to visit in Downtown Chicago since you can see the buildings and architecture from every angle up here, including Lake Michigan docks, Navy Pier, and even out into the suburbs if you look hard enough.
Tips & Insights: 8 Memorable Restaurants to Visit in Elgin, IL For a Meal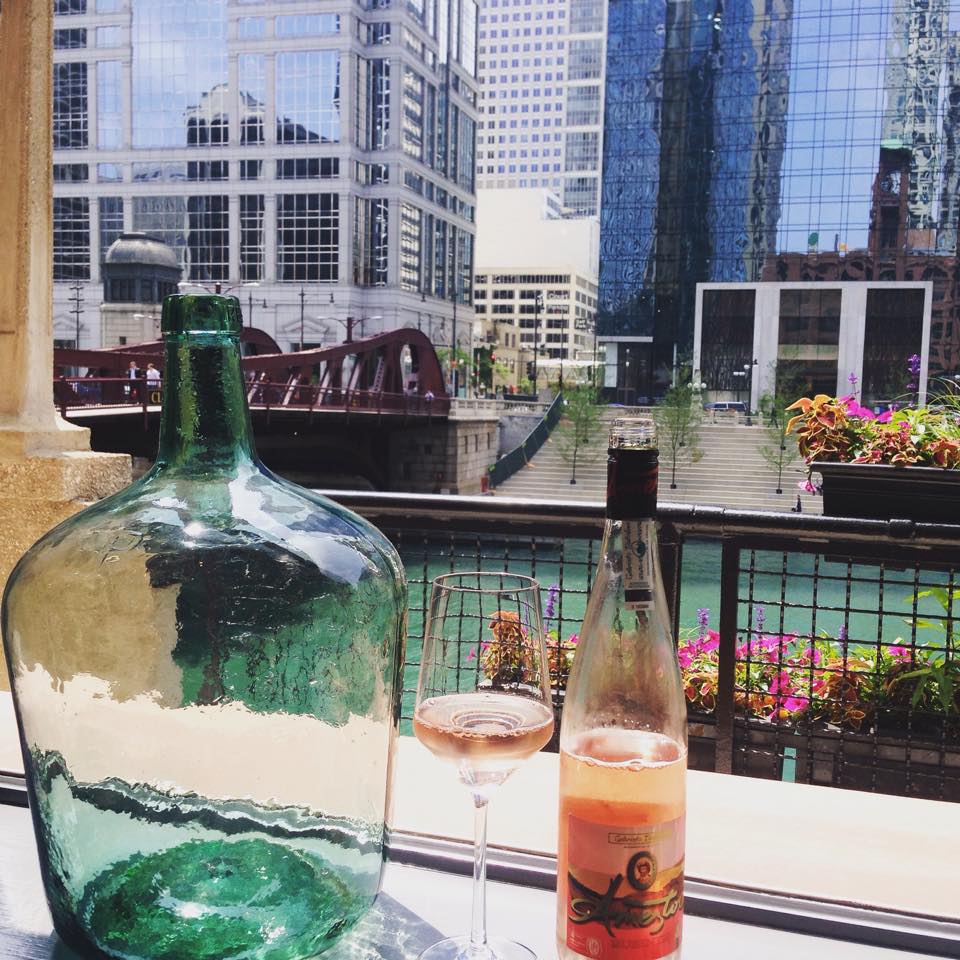 316 N Clark St
Residing comfortably along the riverfront is this relaxed American hotspot. If you're looking for a Chicago restaurant with a view to bring a date, this destination offers a beautiful upward perspective of the buildings across the water. It's easy to get a pleasant kind of vertigo from checking out all of the surrounding architecture.
Read More: 12 Questions to Avoid On a First Date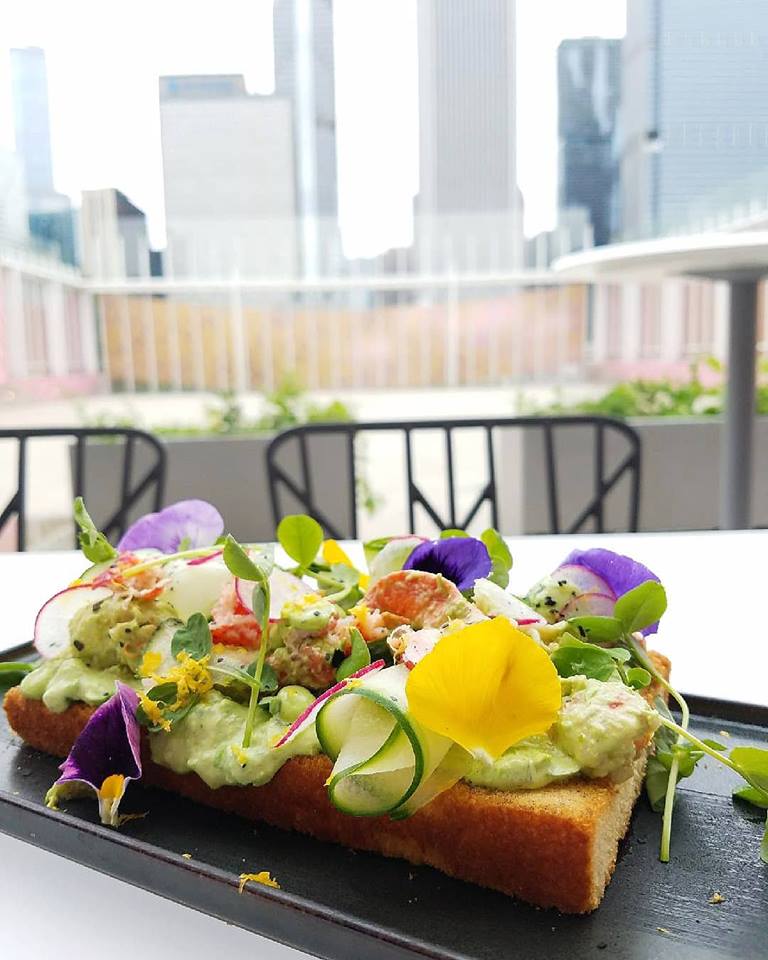 159 E Monroe St
Located in the Art Institute of Chicago, this Italian-Mediterranean fusion is both exotically delicious, chic, and partially open-air. If you're looking for a fancy restaurant to have dinner with a beautiful view of Chicago, you'll enjoy the glass canopy hanging over the restaurant. Dining here in any weather is totally acceptable, and you'll still find yourself in the midst of beautiful views. If you dine here during a concert at Millenium Park, you're guaranteed perfect balcony seats to the entertainment.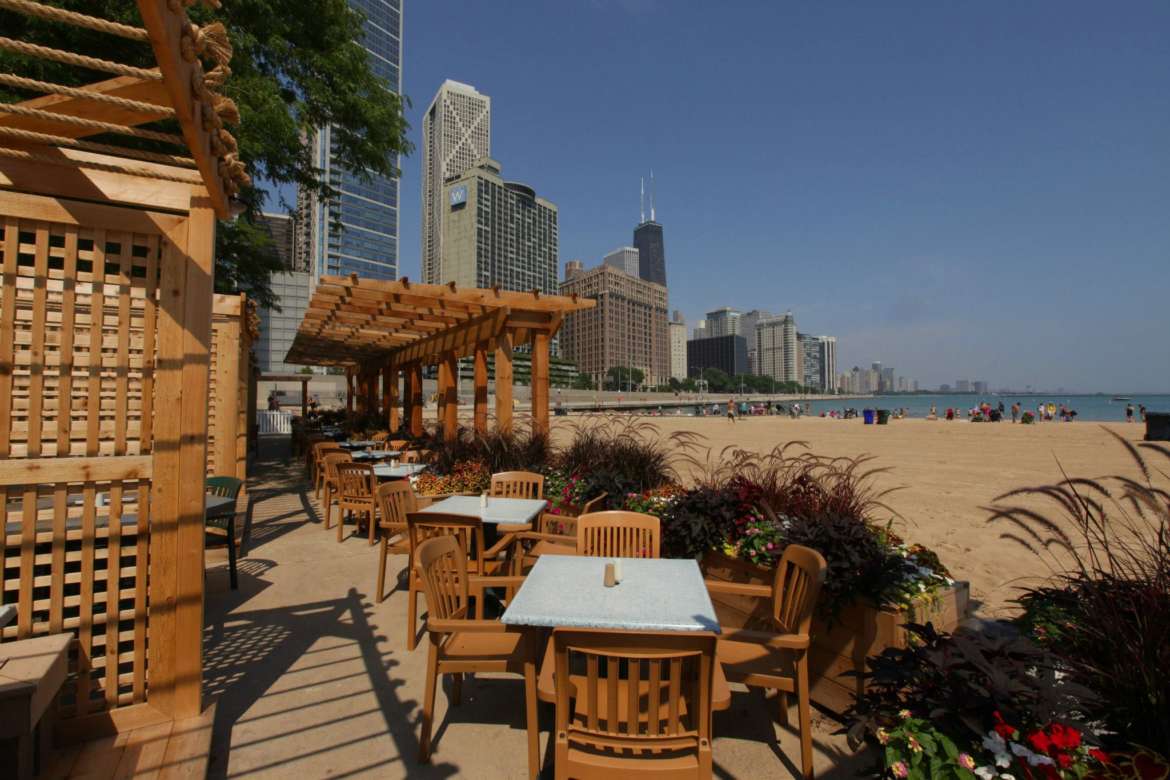 550 E Grand Ave
Located right on the lakefront, you can stick your toes in the sand as you admire the soaring skyline before you. It's the perfect place to grab a bite while you're hanging out at the tiny but less-crowded-than-North-Ave Ohio Street Beach, and there is no shortage of perspective of our vastly diverse Chicago architecture.
1816 N Clark St
It doesn't get more hip than this. The J. Parker is a Chicago restaurant with a view of the Loop, the lake, and all of the greenery in between. This restaurant is located in Lincoln park, away from the heart of downtown Chicago. It's right across from the zoo, too, so there's a good chance you'll catch some animals roaming beneath you from high up in this lounge.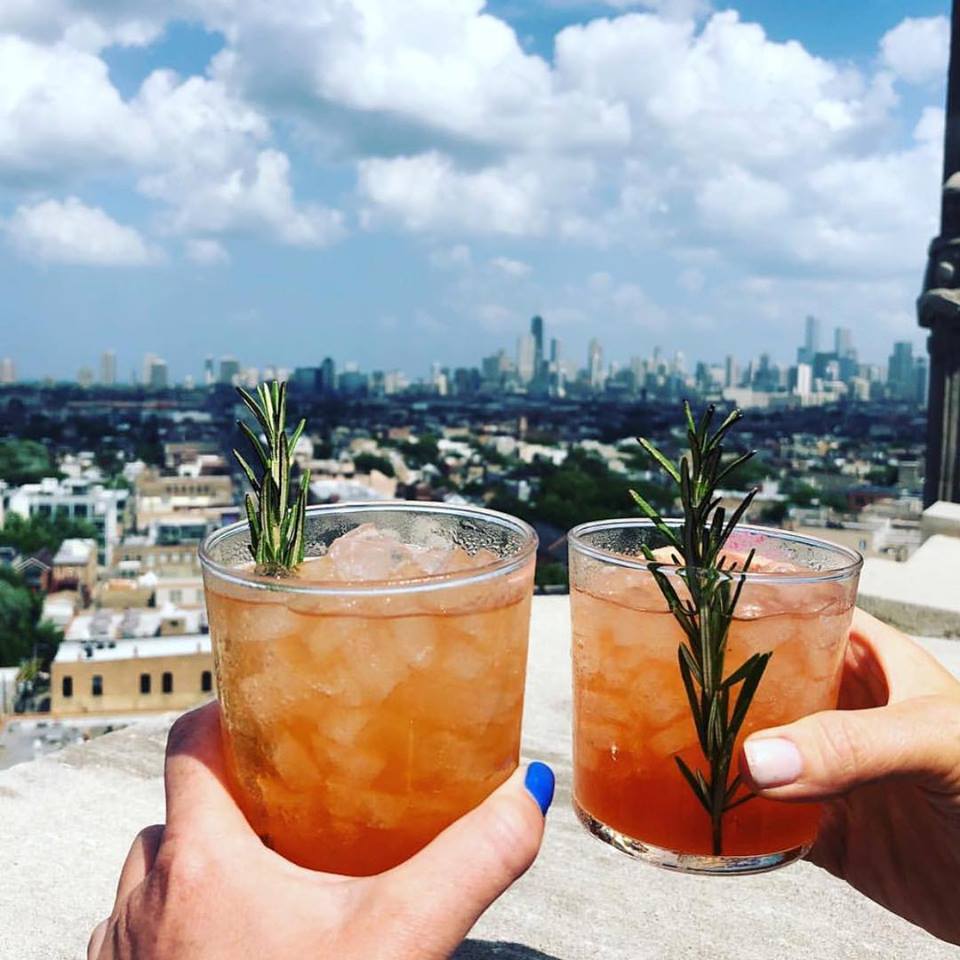 2018 W North Ave
The Robey's 6th-floor lounge is a ways away from the hustle and bustle of downtown. Located in humble Wicker Park, Cabana Club gives you a look at metro Chicago in its entirety from a distance, letting you soak in the neighborhood peace while viewing that gorgeous architecture boundlessly.
At UrbanMatter, U Matter. And we think this matters.
Tell us what you think matters in your neighborhood and what we should write about next in the comments below!
Featured Image Credit: Cite
READ MORE LIKE THIS
DOWNLOAD THE URBANMATTER APP