There are tons of great ways to celebrate all the wonderful moms in our lives, but by far one of the most classic — and delicious — ideas is brunch! It's relaxing, mimosas are flowing, the food is amazing; and who are we kidding? Brunch places are so cute! Here are our favorite Mother's Day brunch spots in Austin to bring mom to and celebrate all she does.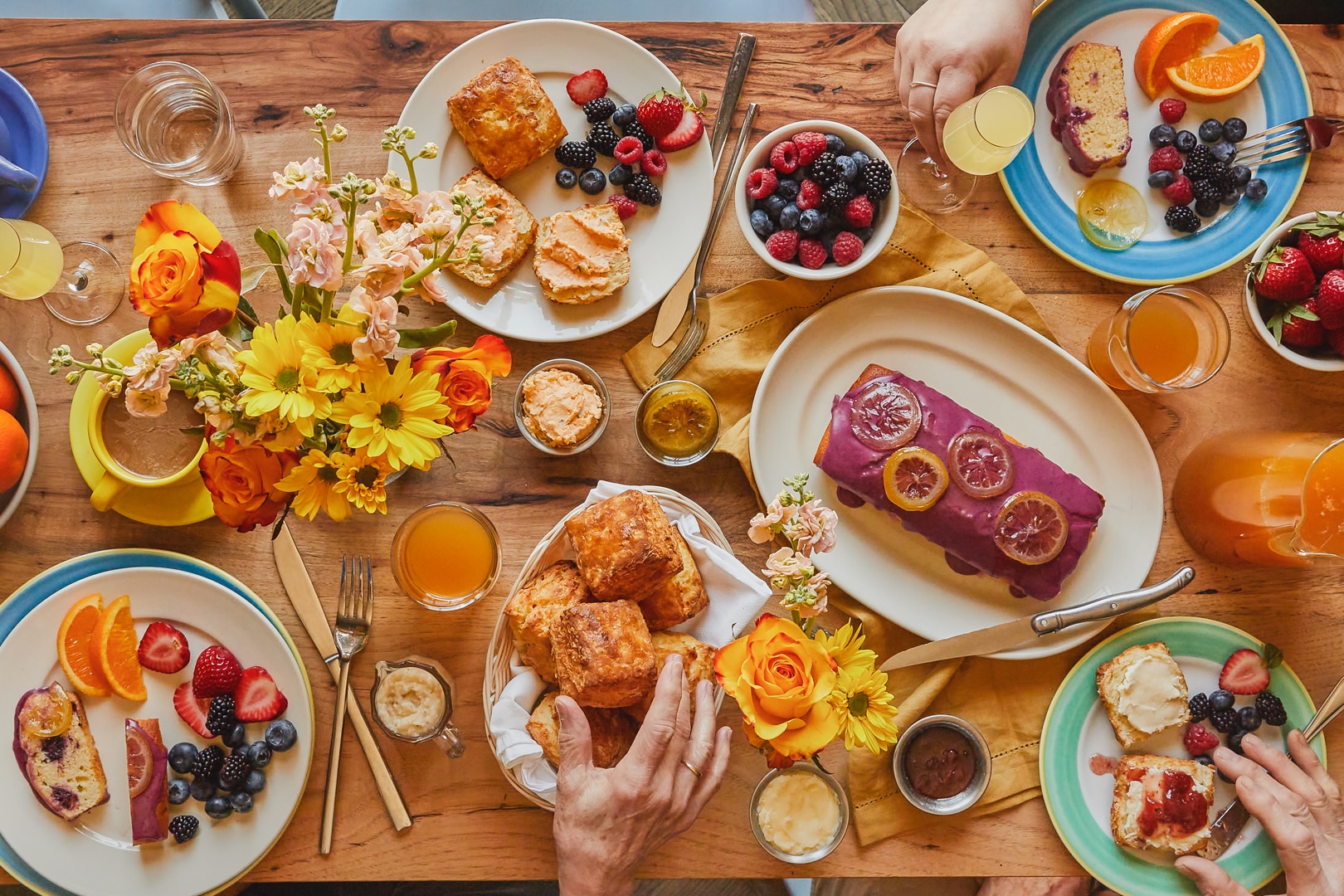 14735 Bratton Ln # 310, Austin, TX 78728
Take advantage of Little Ola's Pup Mom and Mother's Day packs! This year, Little Ola's is determined to help celebrate Moms and dog Moms in Austin with indulgent breakfast packs to enjoy at home or as a picnic. Each pack comes with their own unique gift like an exclusive biscuit and butter candle, bandana for your pup or coffee mug. All three packs can be ordered online and will be available for pick up at both Little Ola's and Olamaie over Mother's Day weekend.
Big Ola's Mother's Day Pack ($95) 
6 Biscuits

4oz each of honey butter, jam, and pimento cheese

Blackberry Lemon Cake

4oz Whipped Avocado

Choice of Beverage: OJ (16oz), Arnold Palmer (32oz), or Cold Brew (32oz)

Choice of gift: 1 cup Ground Coffee and Coffee Mug or  exclusive Little Ola's custom candle

Mothers Day Card
Pup Mom Biscuit Pack ($50)
6 Biscuits

4oz each of Honey Butter, Jam, Pimento

6 Pup Treats

Tye Dye Little Ola's Bandana – sizes are required

Mothers Day Card
Little Ola's Mother's Day Biscuit Pack ($31)
6 Biscuits

4oz each of honey butter, jam and pimento cheese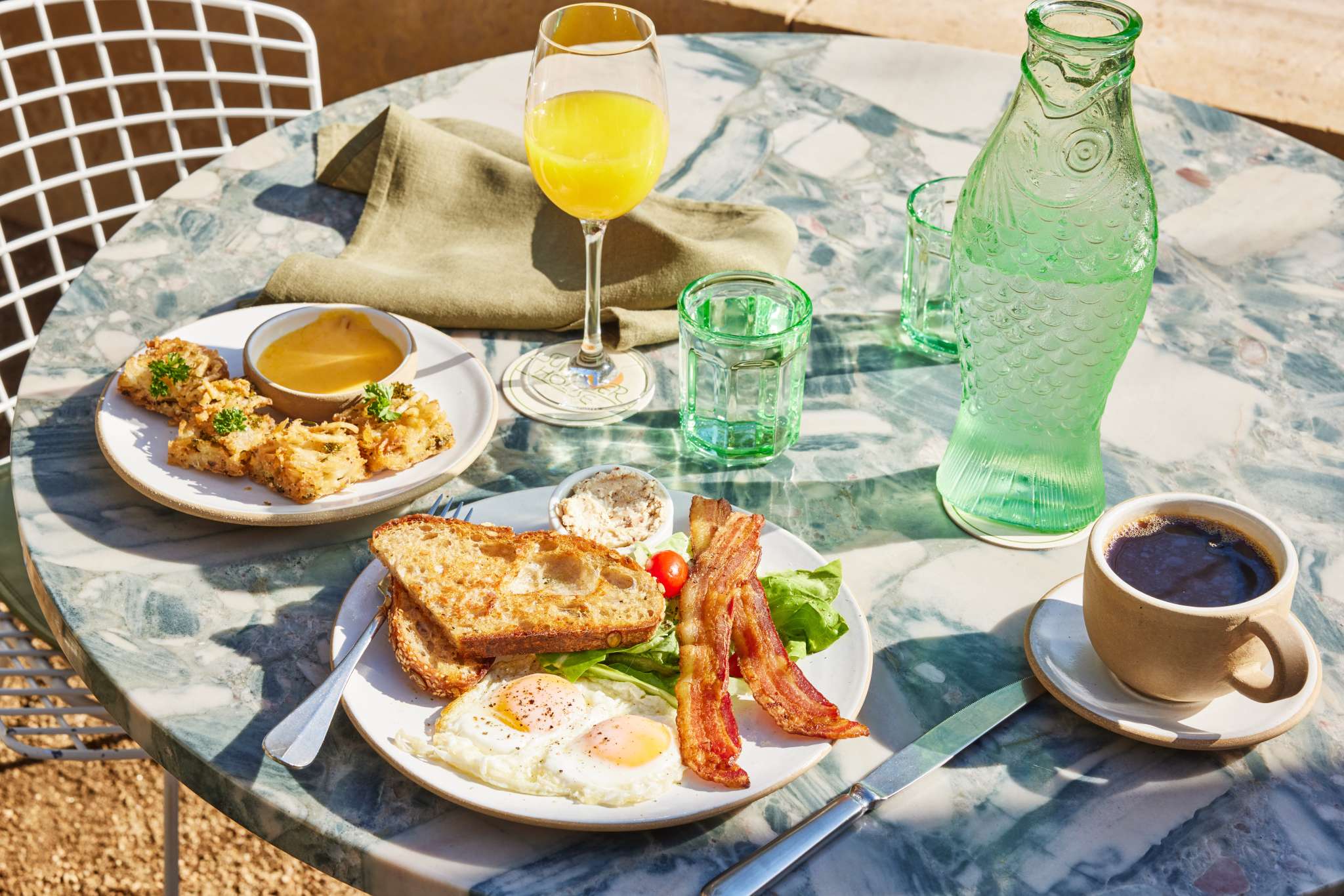 1101 Music Ln, Austin, TX 78704
Join Summer House for a Mother's Day prix-fixe brunch on Sunday, May 14 from 9am — 3pm, offering flavorsome dishes from Salmon Toast with hot smoked salmon, house rye, marinated avocado, to Eggs in Purgatory with herb pesto, Aleppo, lentils, Za'atar toast, and of course the local favorite, assorted pastries for the table. The price is $55/person, which includes an espresso drink or a brunch cocktail.
First course:
Assorted Pastries For The Table
Second Course (choice of one per person): 
Salmon Toast – Hot Smoked Salmon, House Rye, Marinated Tomato
Avocado Salad – Baby Tomato, Garden Herbs, Candied Amaranth, Feta
Buttermilk Biscuit – Butter & Jam
Third Course (Choice Of One Per Person):  
Summer House Breakfast – Sunny Side Eggs, Bacon, Baby Tomato, Seeded Sourdough
Breakfast Sandwich – Sesame Bun, Scrambled Eggs, Cheddar, Bacon, Summer House Hot Sauce, Greens
Fried Chicken Sandwich – Corn Flake Crust, Summer House Hot Sauce, Shredded Lettuce, Mayonnaise, Bread + Butter Pickles
Smash Burger – American Cheese, Special Sauce, Pickles, Onions, Sesame Bun, Hand-Cut Fries
Eggs In Purgatory – Herb Pesto, Aleppo, Lentils, Za'atar Toast
Pozole – Smoked Red Chile Broth, Hominy, Roasted Chicken, Oregano, Cabbage, Radish (Can Be Made Vegan)
For The Table: 
Crispy Fingerling Potatoes – Herbs, Hollandaise
For The Kids (All Items Are $15):
Smash Burger – American Cheese, French Fries, Ketchup
French Toast – Maple Syrup, Fresh Strawberry
Scrambled Eggs With Toast And Bacon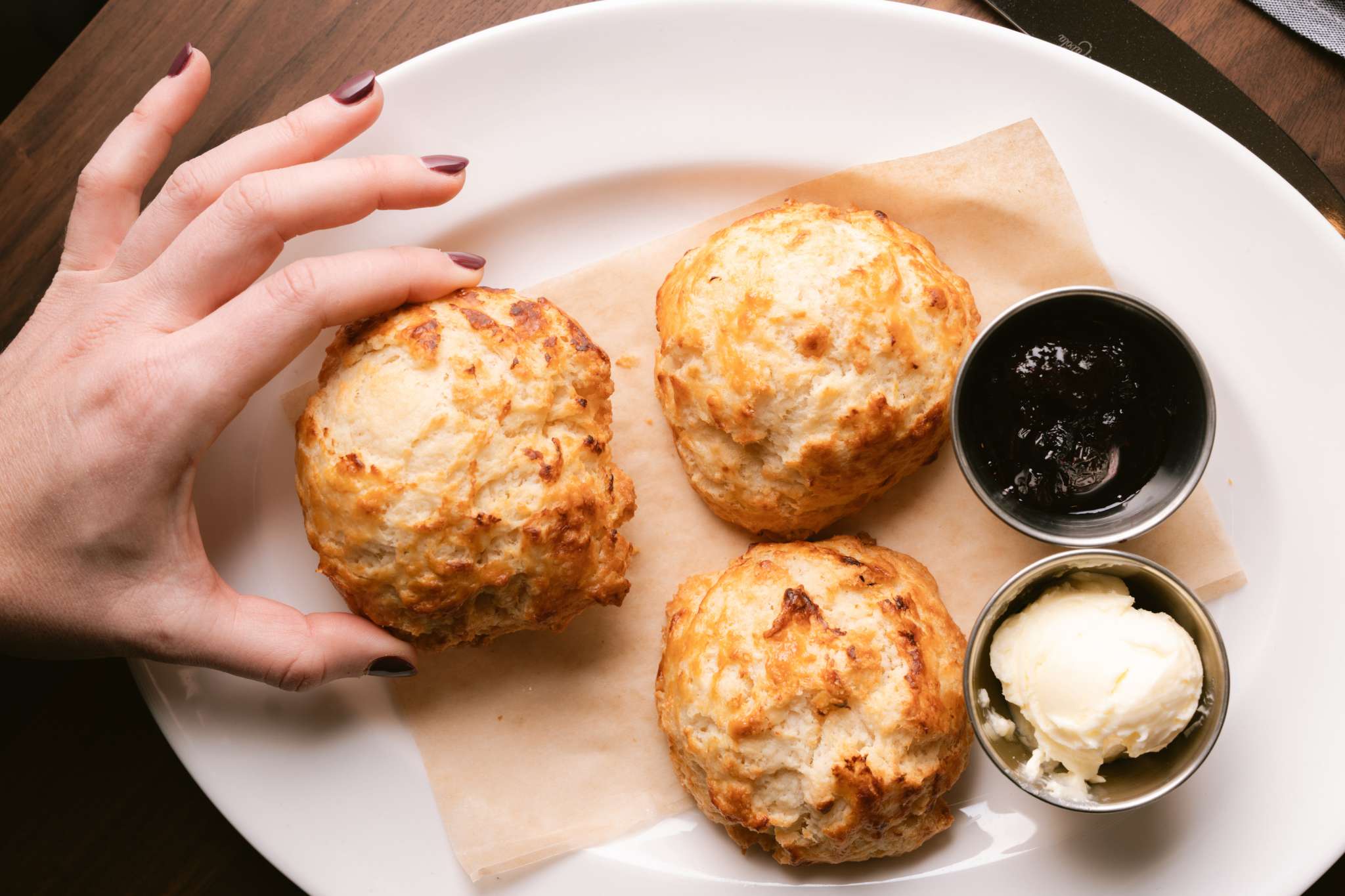 304 East Cesar Chavez Street, Austin, Texas 78701
Whether you're celebrating Mother's Day or simply excited for weekend brunch, Corinne's  got you covered.  Indulge in weekend favorites or get a taste of our Mother's Day special, Nutella French Toast on top of their regular brunch menu. Corinne will also be featuring three special cocktails, including the Sophisticated Mama, Mama Said So, and the Mom-umental Spritz. Taking place on Saturday, May 13th and Sunday, May 14th.
Read More: 14 Outdoor Restaurants & Bars With Gorgeous Patios in Austin, TX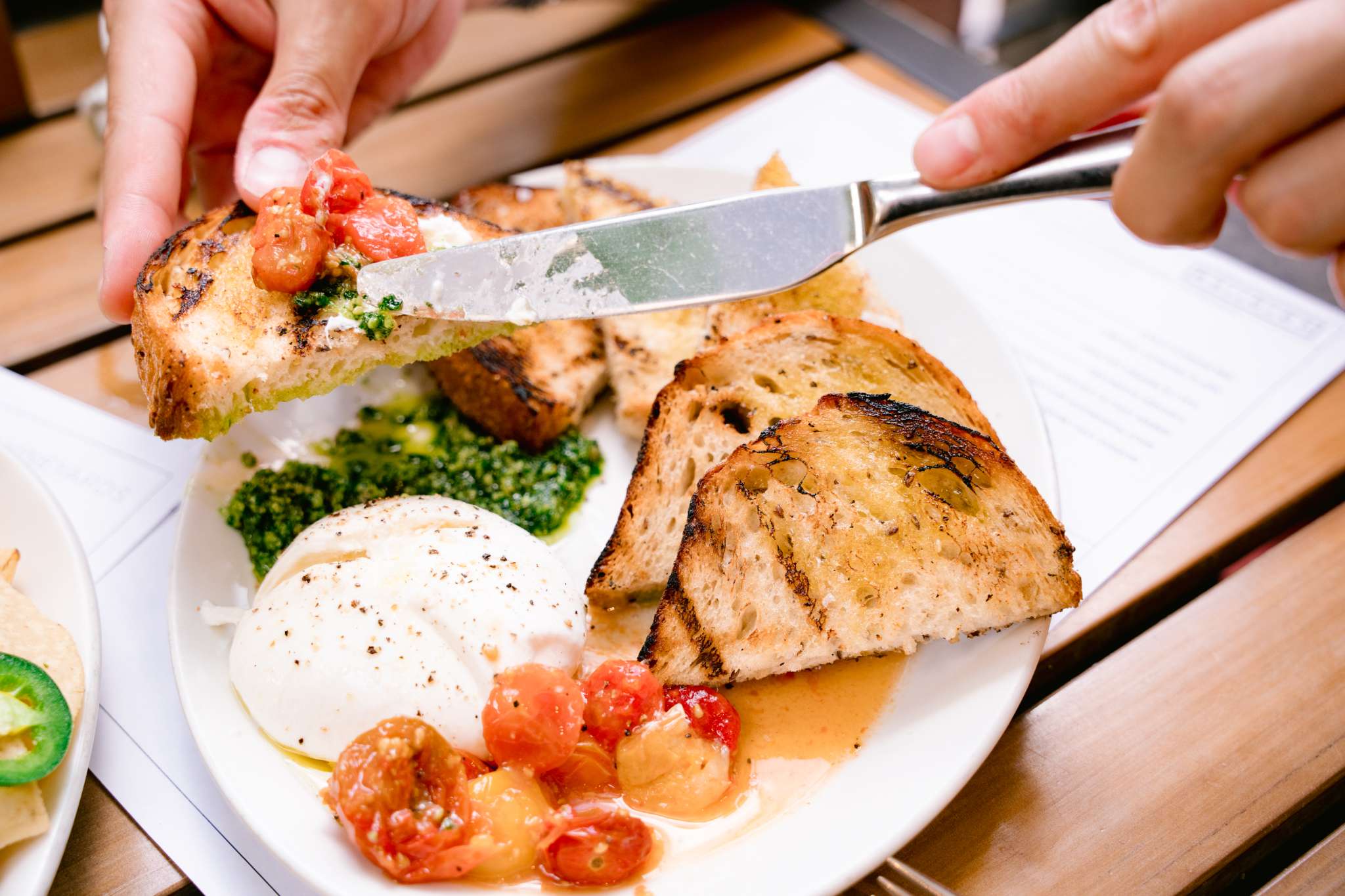 621 Congress Ave. Suite 101, Austin, TX 78701
Caroline will be offering two specialty entrees, plus one cocktail and one dessert, all in addition to their full brunch menu. Caroline does not take reservations for brunch, but walk-ins are always accepted!
Featured Cocktail: Quali-Tea Mom Time, $14 – Elijah Craig Bourbon, iced tea, peach, mint, lemon
Featured Entrees: Mimosa French Toast, $12- fresh berries, maple syrup + Maine Lobster & Asparagus Omelette, $18- homemade hollandaise
Featured Dessert: Mixed Berry Panna Cotta, $8- whipped cream, candied strawberry "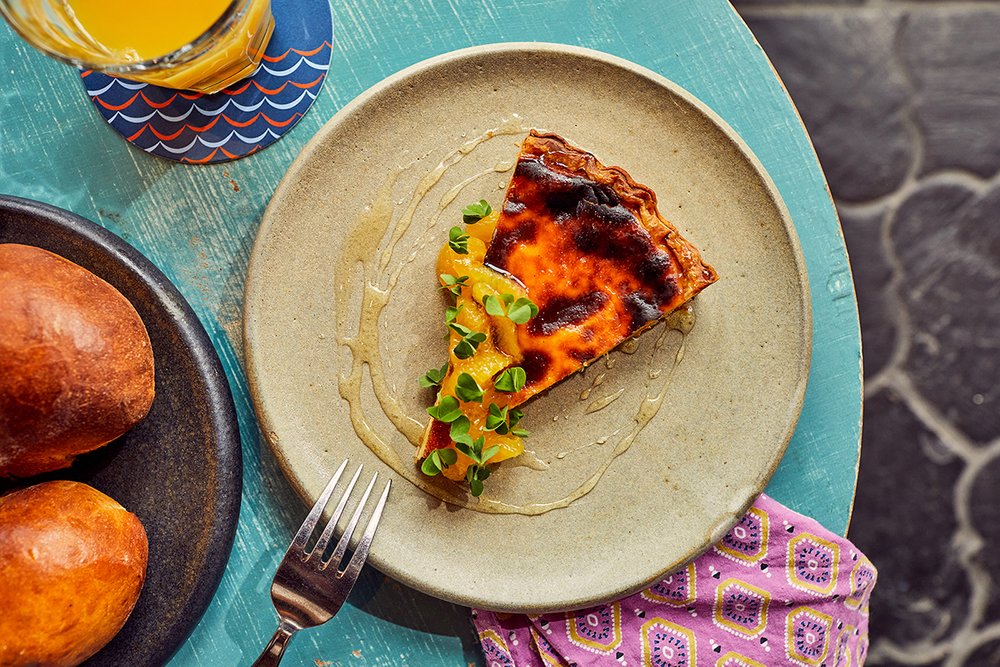 1813 A E 6th St, Austin, TX 78702
Brunch is served from 10am–2pm, and in celebration of Mother's Day, Vixen's will be offering half off mimosa kits! The full brunch menu can be found here and reservations can be made here. Vixen's will also have a floral design design workshop on property!
View this post on Instagram
9400 Arboretum Blvd, Austin, TX 78759
Celebrate the simple pleasures of life, by treating mom to some fabulous Latin American inspired flavors or a margarita (or two!) Bulevar will be open early for brunch service on Mother's Day! Enjoy a special lunch/brunch menu while taking in the beautiful views of the hills. Bulevar is a 100% gluten free kitchen that features premium dishes cooked over live coals, fresh seafood and heirloom vegetables. There will also be a special treat for the first mothers to arrive!
View this post on Instagram
5520 Burnet Rd #100, Austin, TX 78756
Get Peached with mom this Mother's Day at Peached Tortilla! The Austin dining experience features modern Asian comfort food with a Southern twist. The restaurant will feature three special dishes for Mother's Day. Try their Confit Duck Hash with golden potatoes, edamame, and Fresno chimichurri. Looking for something on the sweeter side? How about the Hong Kong Milk Toast with sweetened condensed milk, matcha powder and fresh fruit. For those that prefer a savory brunch dish, the Thai Curry Shakshuka is the way to go! Served with tomatoes, red peppers, shiitakes and a scallion pancake.
View this post on Instagram
18626 Farm to Market Rd 1431, Jonestown, TX 78645
Want to celebrate mom outside of the Austin City Limits? Head on over to the Lucky Rabbit in Jonestown! They'll feature a special Jazz Brunch with a brass band playing from 11am-2pm, with other live music to follow until 5pm. Keep an eye out for brunch specials, a buffet with fresh fruit, pastries and Round Rock Donuts. Every mom also gets a fresh flower from the Lucky Rabbit team!
Read More: 12 Best Places to Get Bottomless Brunch & Mimosas in Austin, TX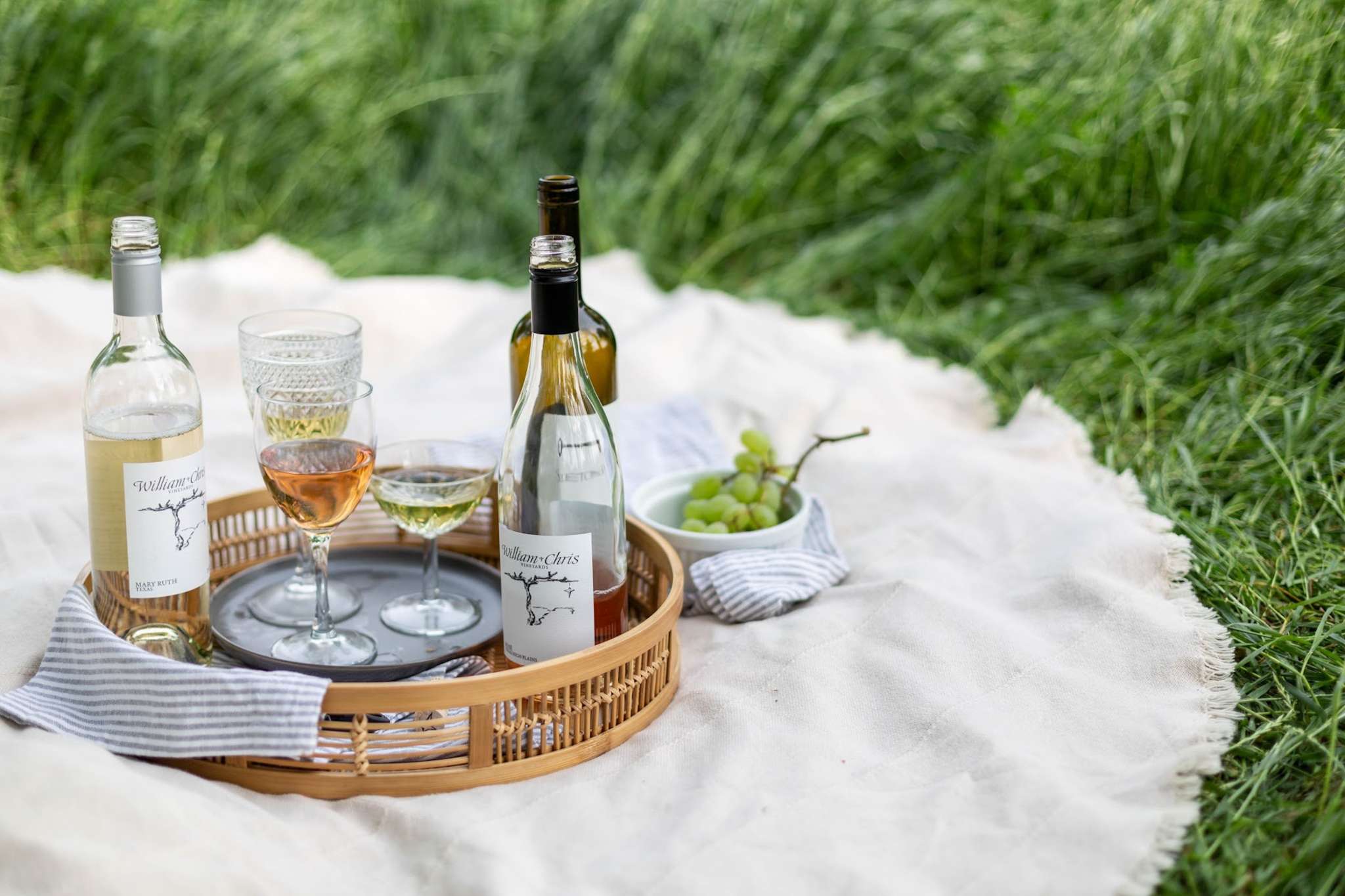 10352 US-290, Hye, TX 78635
Come out for brunch at William Chris Vineyards, where we'll be honoring moms, grandmothers, aunts and all other mother figures in our lives. You'll also get to enjoy delicious food from our culinary team, plus live music. Tickets include brunch, two glasses of wine, and all activities. Adult tickets are $75 and Kid's Ticket (under 21) are $25. Tickets can be purchased here.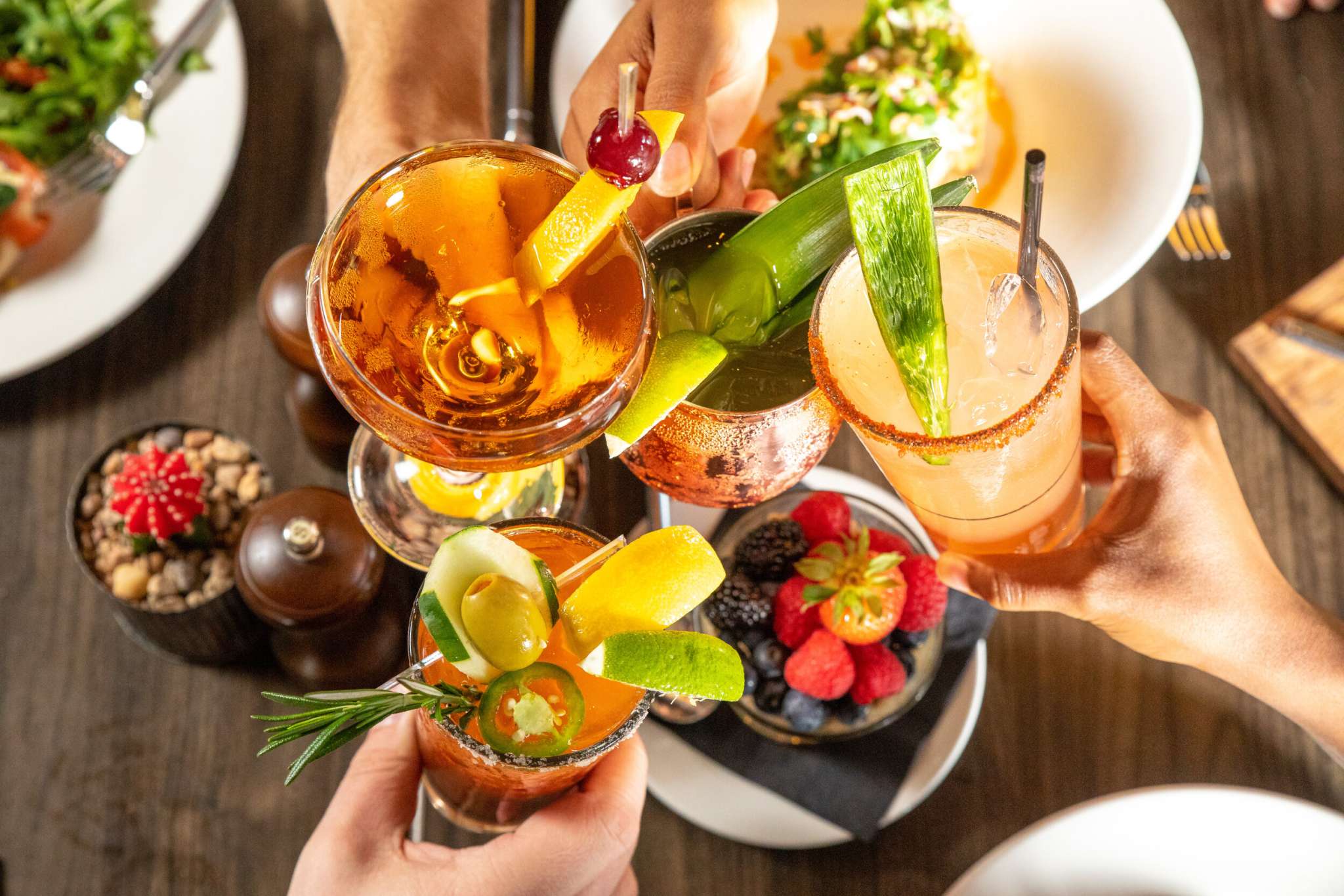 310 E 5th St., Austin, TX 78701
Mom's will receive a complimentary flower, plus a mimosa or bloody mary with their Mother's Day brunch at Stella San Jac, in The Westin Austin Downtown! Full brunch menu can be viewed here.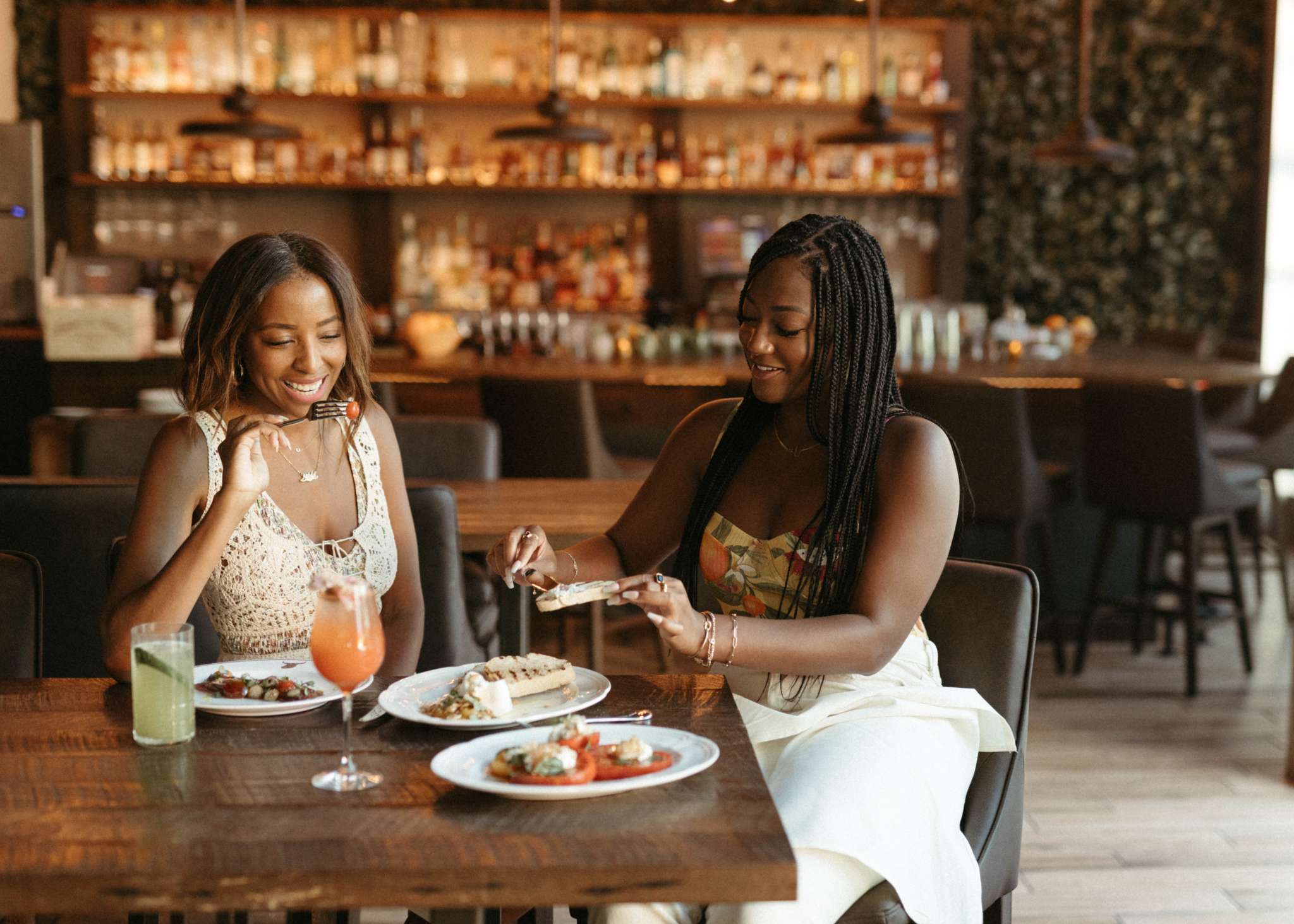 110 E 2nd St, Austin, TX 78701
Enjoy complimentary sparkling rose and a rose for mothers during their dine-in at Dean's Italian Steakhouse! Full dinner menu can be viewed here.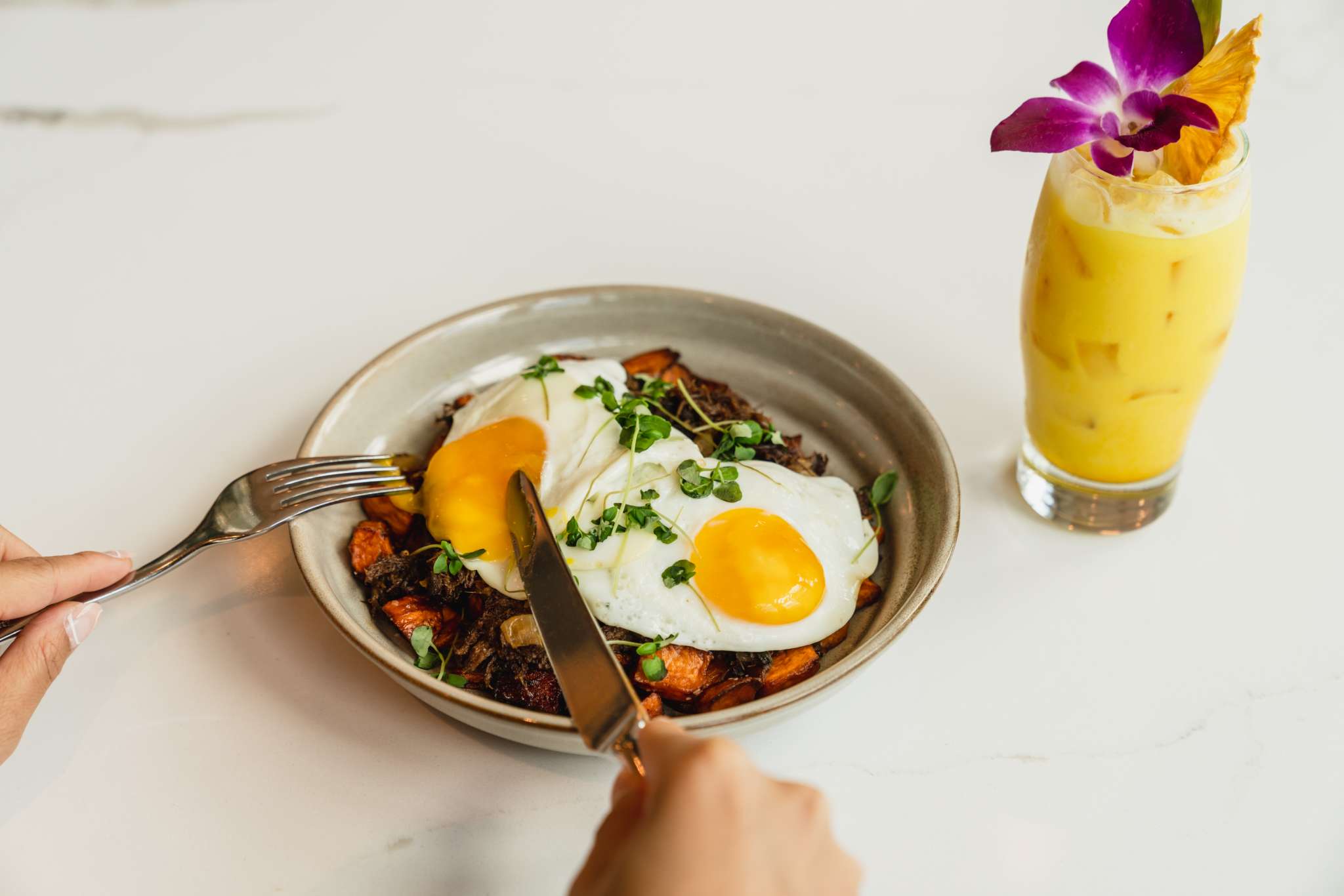 320 S Capital of Texas Hwy, West Lake Hills, TX 78746
Celebrate mom with a brunch she'll be sure to enjoy. Laurel's decadent brunch spread at Hotel Viata plus luxurious Spa Viata packages are great ways to spoil her, but for the ultimate Mother's Day gift, book both! Featuring mom's brunch favorites like Frittata and Belgian Waffles, along with a raw seafood bar, cheese board, carving station, and delectable desserts, there's no better way to treat mom this Mother's Day. Add on to the fun with bottomless mimosas for $25. Reservations for this Mother's Day Brunch in Austin can be made here.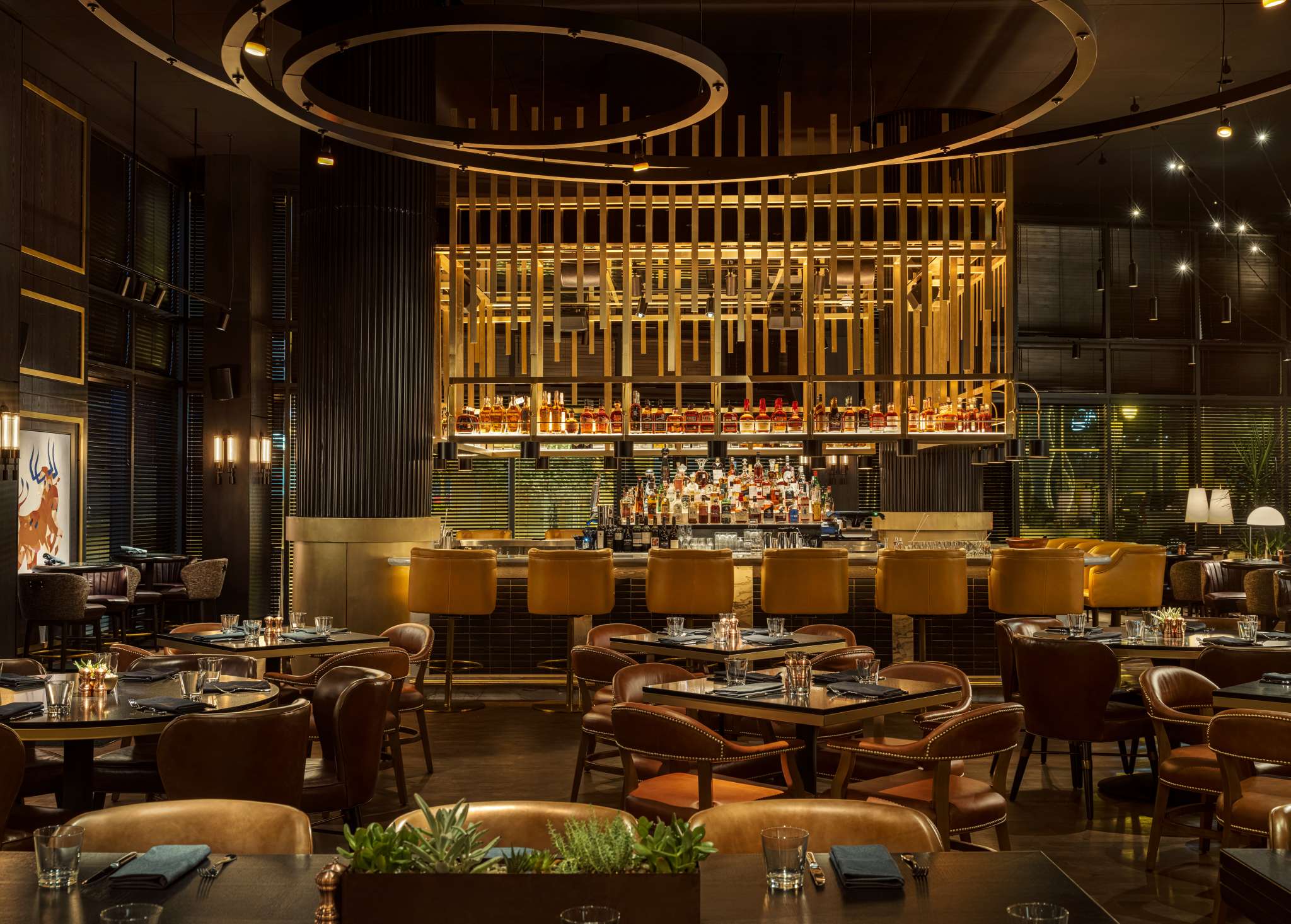 1901 San Antonio St Unit 130, Austin, TX 78705
Acre 41 will be offering their normal brunch menu from 7 AM – 2 PM. Reservations can be made here.
1603 S Congress Ave, Austin, TX 78704
Café No Sé is bright, airy, and reps a menu of phenomenal foods. Honestly, everything on the menu makes our mouths water, though you won't find a very traditional brunch here. It's definitely one of those places that's highly innovative and experimental, but we're certain you'll leave feeling refreshed.
Read More: The Complete Guide to Shopping on South Congress
811 W Live Oak St, Austin, TX 78704
Mattie's is really special. The restaurant is located in a 19th century home, complete with one of those stunning wrap-around porches for all your outdoor dining desires. Their food is about as classic of a Southern brunch you can get — only a lil' extra fancy for that special day.
1109 E 5th St Suite 180, Austin, TX 78702
Snooze is so on-trend. The brunch spot has rapidly taken over Austin with its good vibes, and indulgent menu. Here you won't find just one style of french toast or eggs benedict — there are options for days. This follows through to their drinks menu which offers seven different mimosas, including the all-important Sparklin' with a Splash for those days when you just want champagne with a hint of juice.
IBC Bank Plaza, 500 W 5th St #168, Austin, TX 78701
For something non-traditional, hands-down we'd recommend Wu Chow. They offer fresh, farm-to-table Sichuan-style Chinese food, and for brunch — Dim Sum. It's truly dumpling heaven, with soup dumplings, steamed ones, fried ones, and even baos. Incredibly tasty and unique! 
Read More: 8 Popular Places to Order Chinese Food in Austin, TX
1601 Waterston Ave, Austin, TX 78703
Josephine House may be the cutest brunch place on our radar, the food is amazing, but the ambiance really takes it to the next level. It's a perfect spot for a Mother's Day brunch in Austin. Located in a little cottage, it's so cozy and intimate — perfect for making mom feel really special. 
1501 S 1st St, Austin, TX 78704
Elizabeth St has an amazing patio area, it's bright, while still providing shade, and their long tables are great for a crowd. Their food is a blend of French and Vietnamese cuisine that's really spectacular. Not to mention they have a fabulous selection of classic French patisserie! 
1703 S 1st St, Austin, TX 78704
Fresa's is always open for breakfast, so really you could enjoy brunch any day of the week! They have loads of breakfast tacos, from classic to specialty, and of course — loads of different cocktails! The whole space is colorful, fun, and perfect for a Mother's Day brunch in Austin. 
Read More: 10 Best Bars for Cocktails, Beer & Wine at the Domain in North Austin