Date night is undoubtedly an important part of a healthy relationship for many couples, and Austin is sure to deliver incredible date night experiences through its vibrant nightlife. We've sifted through hundreds of bars and clubs to create a list of the ten best bars for your next date night, so read on to discover the best options for your next date night in Austin!
5434 Burnet Road, Austin, Texas 78756, United States
Little Longhorn is a historic saloon and pub at the center of the eclectic honky-tonk music scene. Since there is never a cover charge, you can sneak in for good food, craft beer, and an entertaining date night in Austin. This bar and restaurant features a revolving chain of local (and even well-known) artists.
307 W 5th St, Austin, TX 78701
For a candle-lit, classy experience, The Roosevelt Room is the best cocktail bar in Austin, Texas. Balancing the line between finesse and playfulness here, the Roosevelt Room offers over 50 handcrafted drinks for a revolutionary cocktail experience.
313 E 6th St, Austin, TX 78701
If you're looking for a unique date night idea with a challenge, you will be required to follow a set of secret instructions to get inside this secretive bar and restaurant in Austin. A single red lightbulb marks the entrance to this hidden bar. Their inventive cocktails pair excellently with passport-style menus offering food from all over the world.
503 Colorado St, Austin, TX 78701
Tucked inside the former parking attendant booth hidden in the garage on Colorado Street between 5th and 6th, this hidden-away bar is solely candlelit and features a variety of automobile themed drinks and food. From classic drinks to vintage concoctions, you won't be disappointed by this trip to the Garage.
1133 E 11th St, Austin, TX 78702
A refreshingly unpretentious cocktail bar with classic cocktails, inventive variations, and a food truck serving coney dogs, sliders, and wings on-site, Nickel City is the perfect destination for a casual date night in Austin. Their draft Aperol spritz is legendary, but they feature a variety of delicious options.
1816 E 6th St, Austin, TX 78702
A happy hour destination with something for everyone, Whisler's combines delicious house-special cocktails, Mexican inspired food, and an attached Oaxacan-style mezcal bar with a curated selection of high-grade agave spirit that's unbeatable for a night of Tejano culture.
1315 W 6th St, Austin, TX 78703
If you're searching for the best outdoor date night ideas in Austin, Bar Peached offers an intimate patio, bar, and colorful dining area. The drink menu includes a variety of handcrafted cocktails, beer, and wine. Asian-inspired food rounds out their inventive menu and makes this spot a standout in the Austin dating landscape.
1315 W 6th St, Austin, TX 78703
Located in Austin's Warehouse District, Péché serves classic French fare with a nod to 19th-century New Orleans, featuring a classy, dimly lit ballroom atmosphere and pre-Prohibition-inspired cocktail menu with plenty of absinthe to go around. For an elegant, chic, and historic evening, Péché is the perfect spot.
500 Comal St, Austin, TX 78702
A dive bar if ever there was one, the White Horse is a fixture for just about every type of Austinite. Live sets of everything from conjunto and country to blues and pop accompany endless couples packing the dance floor. The bar is famous for its carefully crafted cocktails and a dangerously cheap house special, the Two-Step (a shot of well whiskey and a Lone Star beer).
---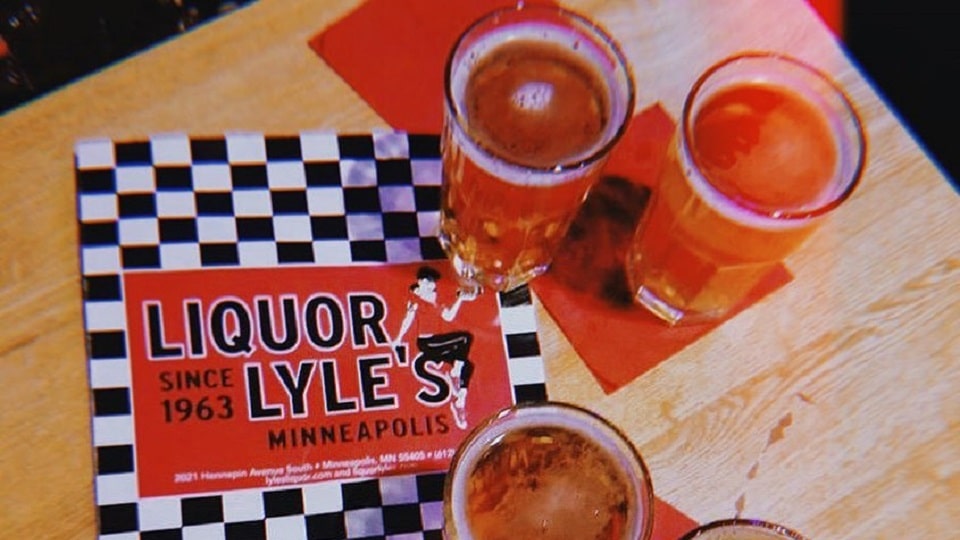 View the Oldest Bars in Austin
Want to make the perfect date historic? View our list of some other Austin bars that have an incredible history.
Find the Oldest Bars in Austin
---
61 Rainey St, Austin, TX 78701
For the beer aficionado, Craft Pride is a dream come true. Serving Texas-only craft breweries, Craft Pride showcases 54 drafts displaying the true talent of Texas brewers. Via 313 serves renowned Detroit-style pizza on the back patio to create the perfect date night in Austin.
Featured Image Credit: Unsplash