It's the kickoff of the Chicago Bears' 100th season today, and it couldn't be more fitting that they're going up against our arch-rivals: the Green Bay Packers. You're going to need a lot of game day specials to hold you over while you're on the edge of your seat at Chicago bars. What's really crazy, though, is that today's game marks the onset of fall, which ultimately means chillier weather, pumpkin spice lattes, and a whole lot of sweaters. And we. can't. wait.
To make things easy on you, here's the complete list of Bears home games this year.
2019 Bears Home Games at Soldier Field
Thursday 9/5 7:20 pm vs. Green Bay Packers
Sunday 9/29 3:25 pm vs. Minnesota Vikings
Sunday 10/20 3:25 pm vs. New Orleans Saints
Sunday 10/27 12 pm vs. Los Angeles Chargers
Sunday 11/10 12 pm vs. Detroit Lions
Sunday 11/24 12 pm vs. New York Giants
Thursday 12/5 7:20 pm vs. Dallas Cowboys
Sunday 12/22 7:20 pm vs. Kansas City Chiefs
Now that that's settled, it's time to start planning for all of these game days. We've already clued you in on the best bars to watch football in Chicago, but there are also a select few bars around town that are offering up sweet drink specials near you on game day. What better way to celebrate the NFL season than with a beer that costs $3?
These are the best NFL game day specials at bars all over Chicago.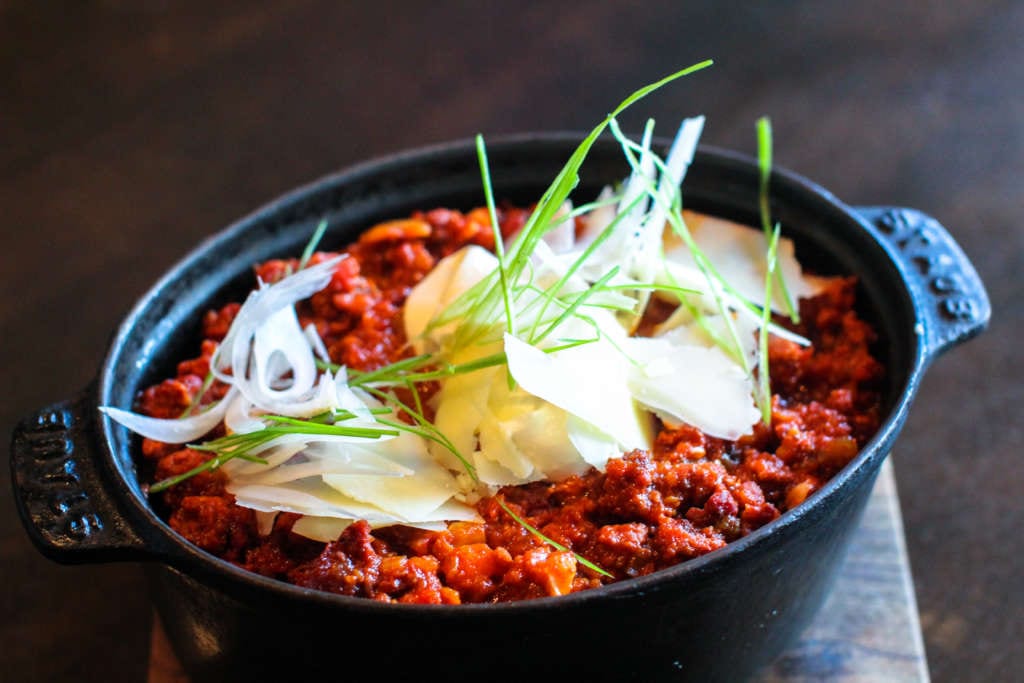 24 S. Michigan Ave
If you're looking for a food special near you in Chicago, we recommend ordering the Venison Chili ($14) at The Gage. It's made with onions, peppers, jalapenos, tomatoes, black beans, maple syrup, and red stag venison imported from New Zealand. Available every home game.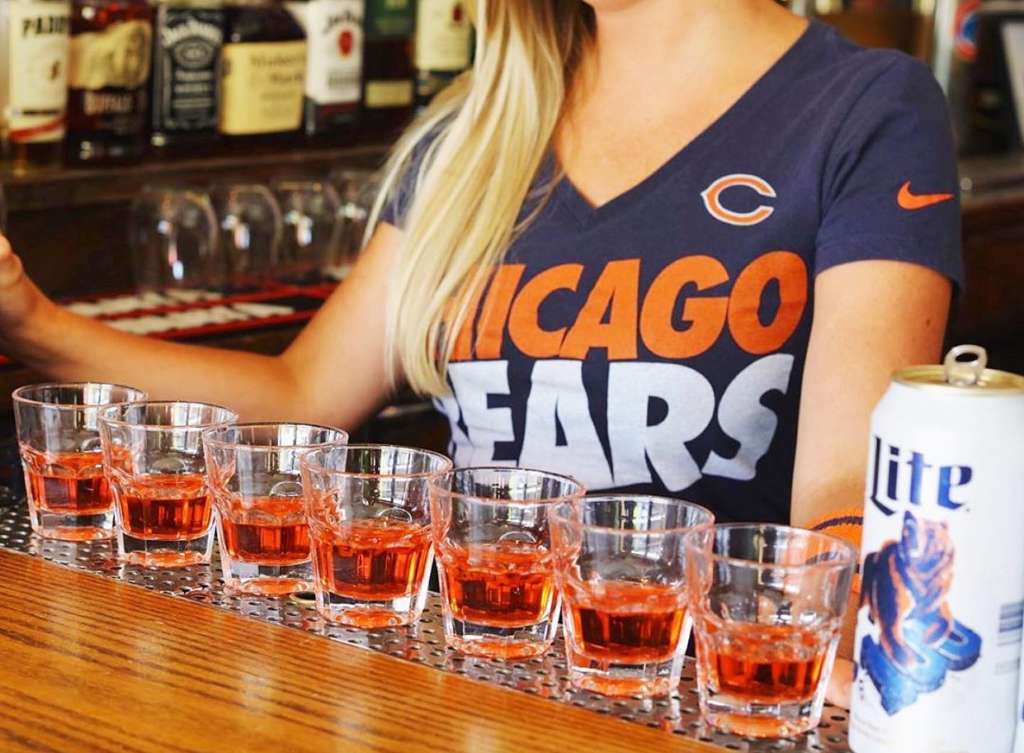 1645 W. Cortland
What's on the menu: Domestic buckets ($15) and Boneless wings ($5). Available every Bears game.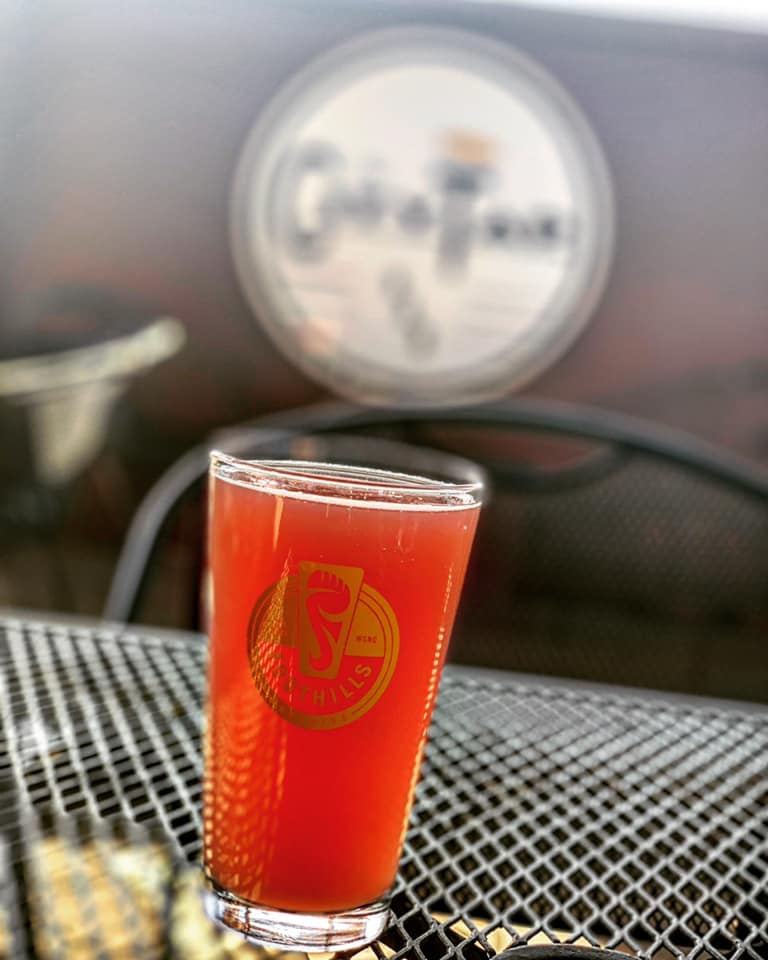 850 W. Fulton Market
The drink specials near you at City Tap Kitchen & Craft in Chicago includes the Solid Gold ($4) and All Day IPA ($5). Available on all game days. The food specials include cheese curds ($7), BBQ pork sliders ($7), and Buffalo tenders ($8).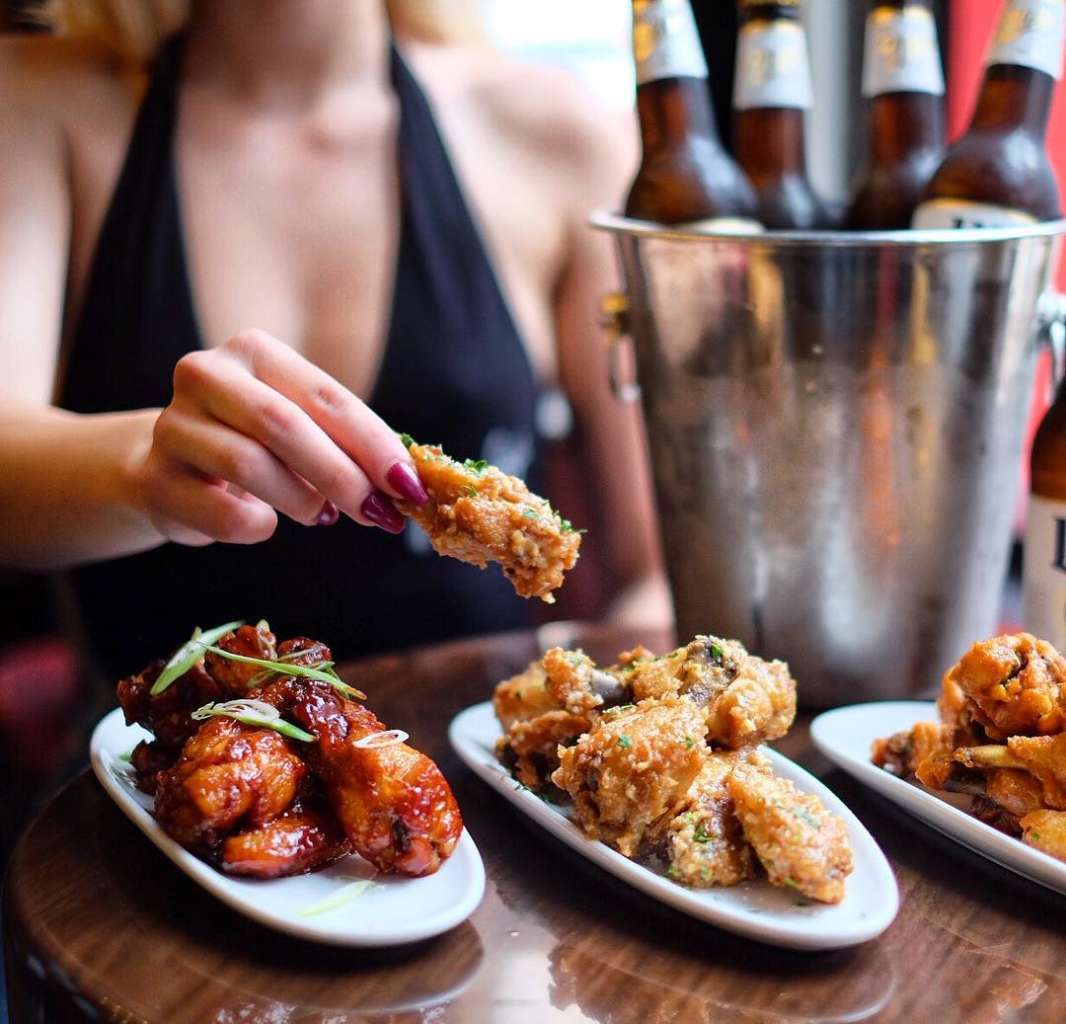 112 W. Hubbard St.
The Parlay in Chicago offers excellent bar specials such as Domestic buckets ($20), Premium buckets ($25), Casamigos and Goose Island 312 combo ($10). Available on Thursdays and Sundays through the NFL season.
Visitors are also able to enjoy domestic buckets ($20), Premium buckets ($25), Burger and Beer or White Claw combo ($10). Available on Monday game days.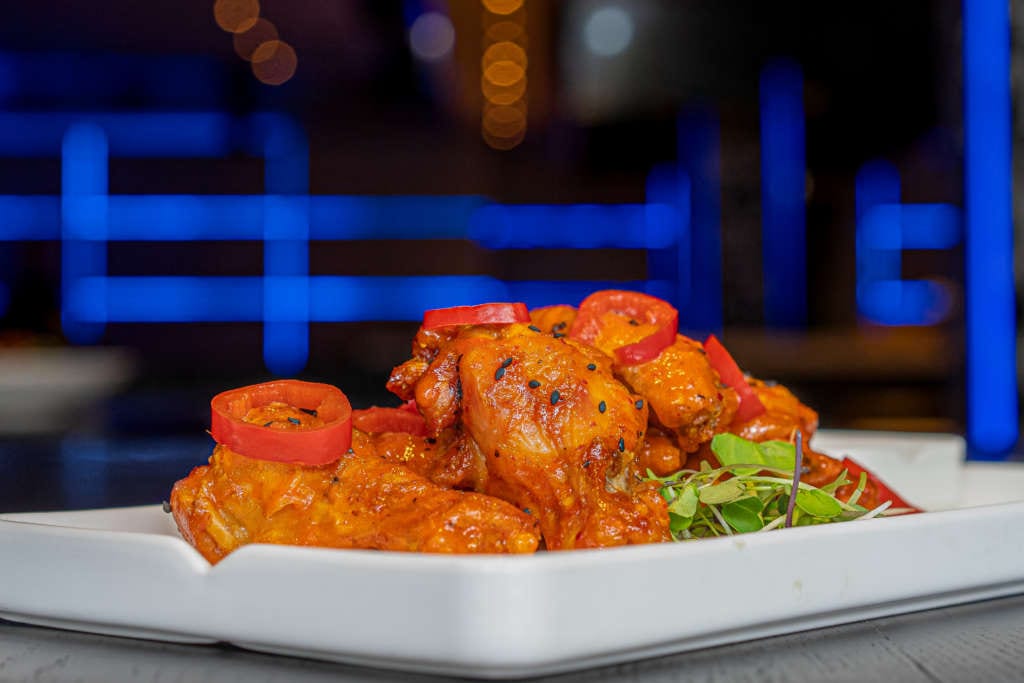 7 W. Division St.
The Play Kitchen & Cocktails includes both drink and food specials near you in Chicago such as Wings ($.50), Shots ($2), and Beers ($14). Available on Monday and Thursday game days.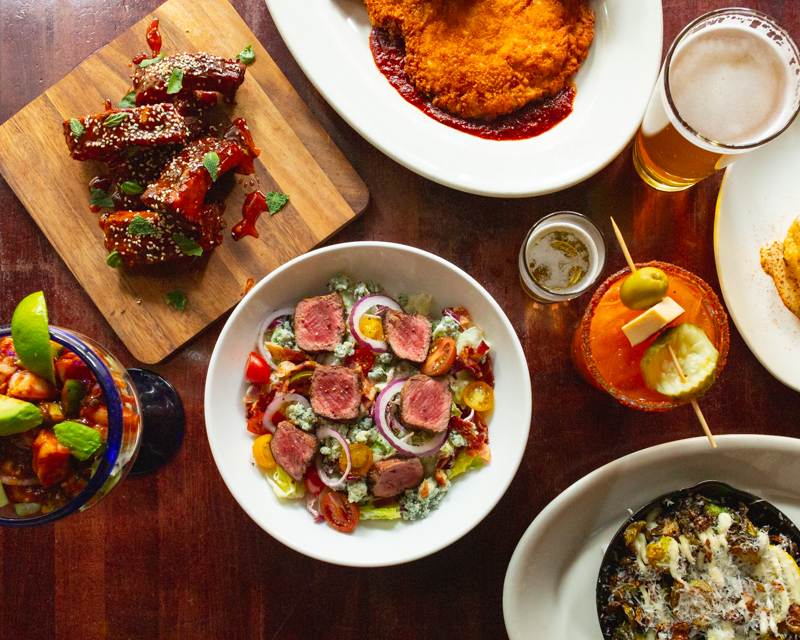 539 N. State St.
Stop by the Weber Grill during the Chicago Bears game on Sundays from 12 p.m. to 11 p.m. and on Mondays or Thursdays from 7 p.m. to 11 p.m. to enjoy drink specials near you. These include Domestic beer bottles ($3), Weber's Backyard Brew ($4; 16-ounce draft), Housemade sangria ($5 featured and traditional), Canyon Road Wines ($6; Chardonnay & Cabernet Sauvignon), and Hand-shaken margaritas, Moscow mules & martinis ($6).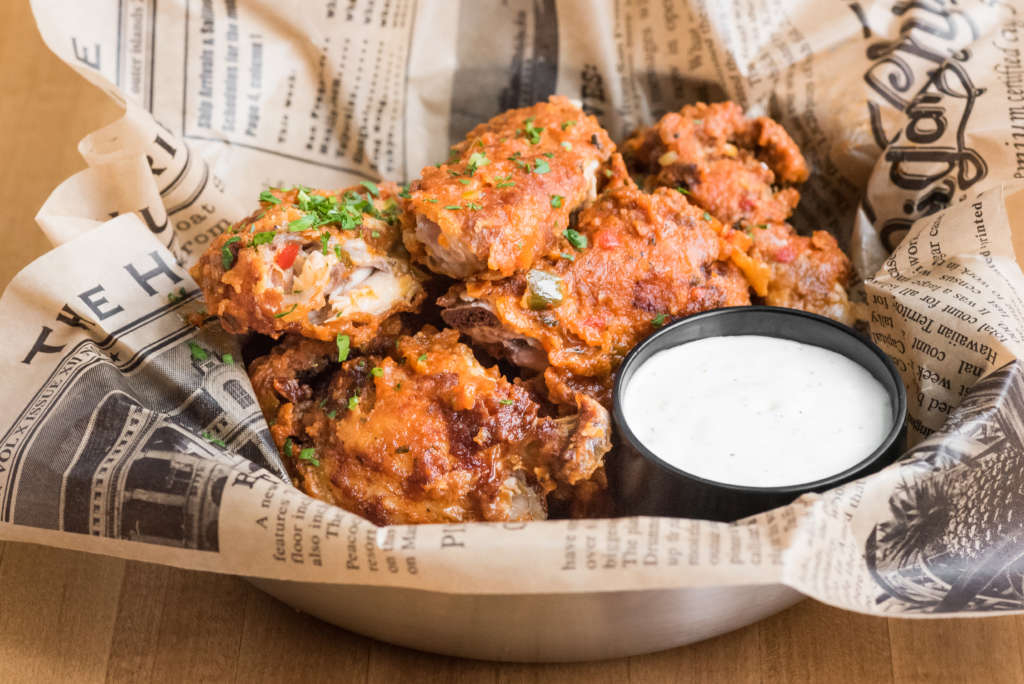 605 N. Wells St.
What's on the menu: Cargo Football Buffet ($30) featuring a variety of Pizzas, Fried Ravioli, Meatballs, Chips and Salsa, Citrus Chipotle BBQ Wings, Buffalo Giardiniera Wings, Cheese Curds, and French Fries on Thursday, September 5.
The Bar Cargo offers bar specials including domestic beer buckets ($20), White Claw & High Noon buckets ($28), and Corona buckets ($25). Available on Bears and Badgers game days throughout the season.
Bar Cargo raffles off prizes at halftime and again at the end of each Bears and Badgers game. Prizes may include team footballs, Bears & Badgers hats & t-shirts, Stefani Restaurants gift cards, and occasionally tickets to games for various Chicago sports teams.
Brunch Buffet ($25/person) and add bottomless drinks for an additional $15 (choose from mimosas, domestic beer, or Bloody Marys). Available on Saturday and Sunday 11 a.m. – 2:30 p.m.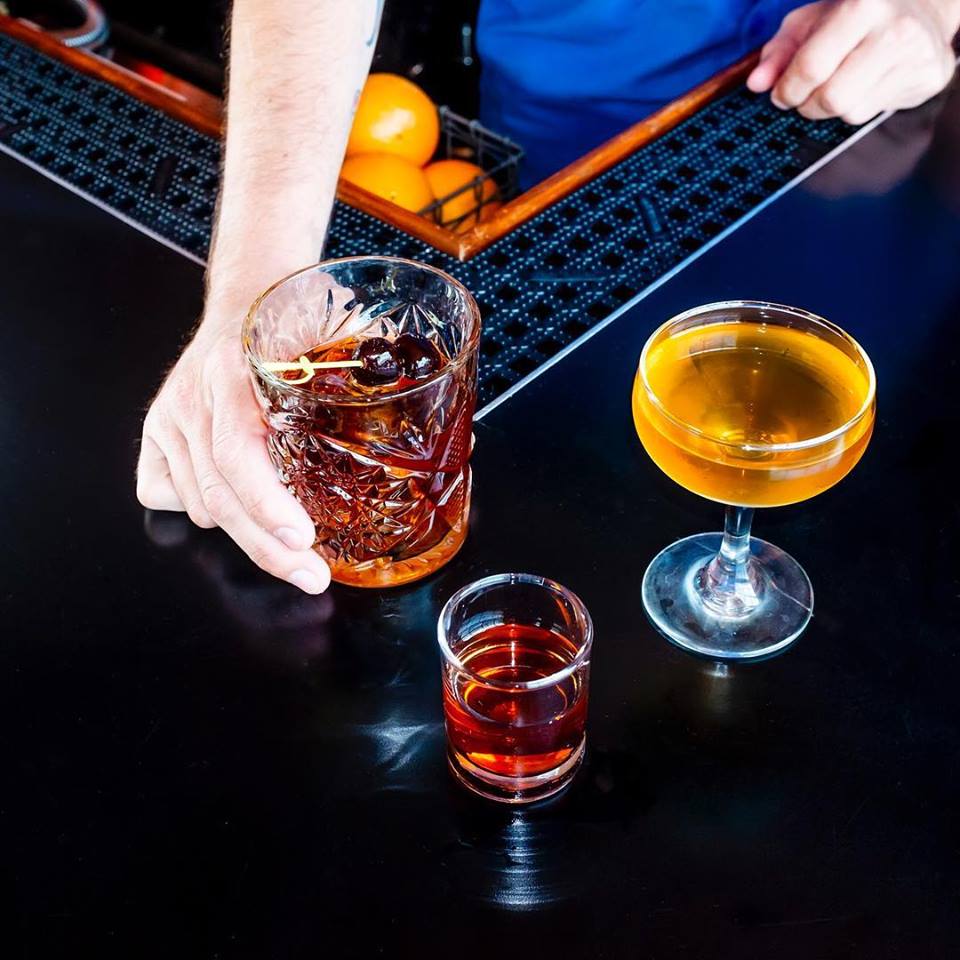 2959 N. California Ave.
What's on the menu: Pitchers of Old Style beer ($10) and screenings of NFL RedZone every Sunday during the NFL 2019 season.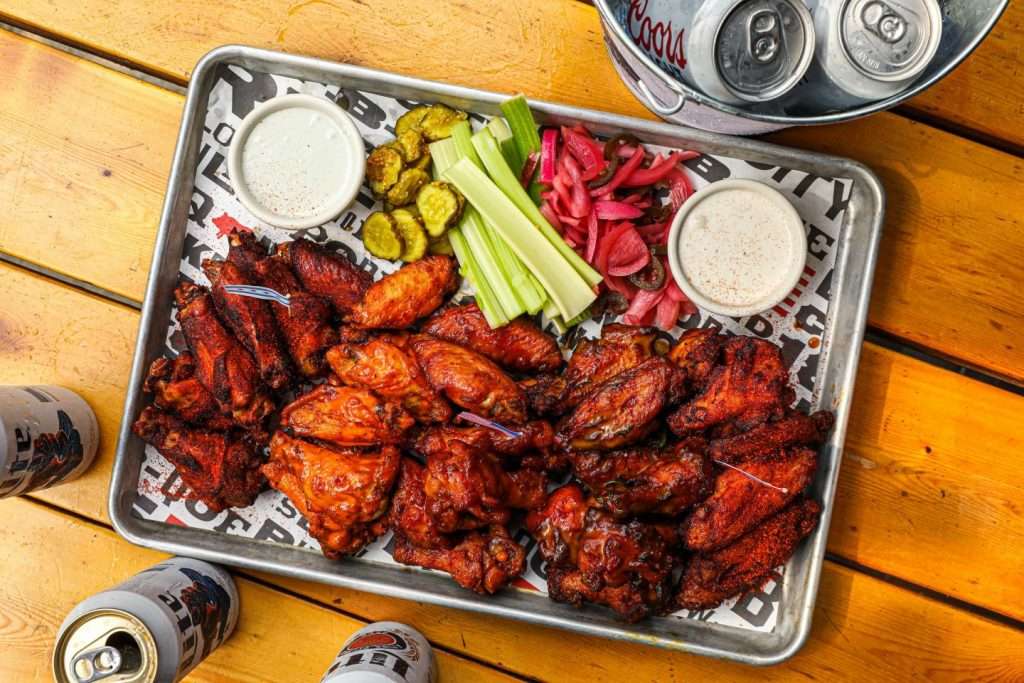 435 N. Clark St.
If you're looking for drink and food specials that feature Pitchers of Bud Light or Modelo ($15),  Buckets of Miller Lite tallboys ($20), and wings, you should visit Bub City. Slabs of Baby Back Ribs are buy two, get one free. Available on game days, plus free delivery through DoorDash for all large-party orders on Saturdays and Sundays.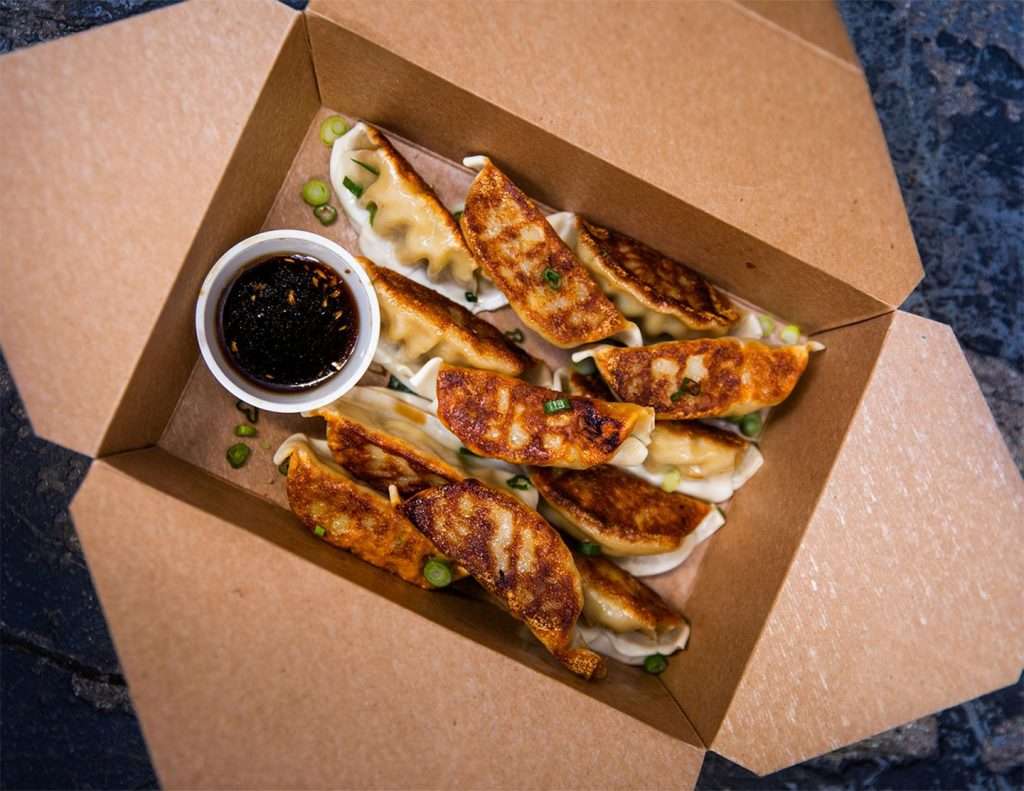 Multiple Locations
What's on the menu: Free 4-pack with purchase of a 12-piece potsticker, offer only valid during Chicago Bears games with the code BEARDOWN.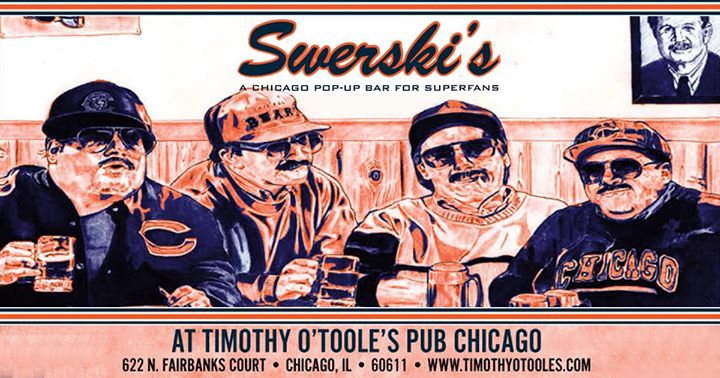 622 N. Fairbanks Ct.
Opens Thursday, September 5 from 2 p.m. to 3 a.m.
Regular Hours: Thursday – Friday, 5:30 p.m. – 4 a.m. and Saturday – Sunday, 11 a.m. – 3 a.m. through football season.

This pop-up bar commemorates the classic SNL skit that amplified Chicago Bears fan stereotypes through characters Bill Swerski and his "superfans." There's a lot of drink specials near you at Timothy O'Toole's during Bears season, so strap in and grab some snacks; this is going to make you want lunch early today.
What's on the menu:
DRANKS
Featured Beer – Miller Lite (pint $5.50, jumbo $7.50, stadium cup $6, pitcher $16, can $5, tallboy $7, 40 oz $13)
The Fridge – Jack Daniel's, lemonade, peach Schnapps and soda water $9, served in a keepsake lowball glass, $15
Honey Bear – Jack Daniel's Honey, lemon juice, Demerara syrup, and local honey $9
Old Mike's Lemonade – Old Forester, blackberries, lemonade and just a touch of magic $10
Payton's Punch – El Jimador, raspberry Schnapps, mango juice and squirt $9
Super Bowl Sized Bloody Mary – Finlandia vodka, SBXX secret spices, house bloody mary mix, served with a Miller Lite pony $15
Buddy Ryan Hates This Drink – Korbel & choice of orange juice, pineapple juice or cranberry juice $8
Da Post Game Drink – Split of Korbel $8
Featured Shots: Jack Daniel's – Choose from Honey or Fire $7; El Jimador $7; Bear Fight – Jager Bomb followed by an Irish Car Bomb $15; Malort $5
SNACKS
Midway Nachos tortilla chips, black beans or chili, tomatoes, three cheese blend, house-pickled jalapeños, scallions, salsa and sour cream $13, add grilled chicken $4, add pulled pork $4, add guacamole $3
Winning In 2020 Wings – Mild, Buffalo, Spicy, Irish Ghost, Garlic Ginger, Garlic Parmesan, BBQ, Chipotle BBQ, Maple Bourbon BBQ, Honey Sriracha, Dry Rub Jerk. 10-$14, 20-$28, 30-$42, 50-$70
This Cheese Is Not From Wisconsin…Roll With It grilled chicken tossed in buffalo sauce and cheese, wrapped in egg roll wrappers then deep-fried and served with ranch or bleu cheese and a side of Irish Ghost Wing sauce $12
Chicago Style Italian Beef and Sausage Combo served with fries or tots $14
Super Bowl black beans, avocado, pico de gallo, three cheese blend and cilantro-lime crema $11. Add chicken $5, salmon $8, shrimp $7, steak $8, substitute riced cauliflower $2
MACK and Cheese Bites battered and fried mac n' cheese with southwest ranch dipping sauce $11
Trubisky's Tacos: two tacos on corn or flour tortillas served with black beans and rice: Baja Fish with crispy Icelandic Cod, Baja slaw, pico de gallo and jalapeño aioli $14.50; Spice-Rubbed Grilled Chicken with avocado, pico de gallo and cilantro lime crema $14; Honey Sriracha Shrimp with Baja slaw and fresh pineapple $14.50; Steak with roasted peppers, onions and garlic aioli $15; Blackened Salmon with cucumber pico de gallo, arugula and garlic aioli $16; Lagunitas IPA Chicken with lettuce, pico de gallo and cilantro lime crema $13
Soldier Field Greens: Buffalo Chicken crispy or grilled chicken, romaine lettuce, crumbled bleu cheese, tomato, celery, croutons, and ranch. Starter salad $13, entrée $15, wrap $14; Michigan Avenue mixed greens, goat cheese, corn, craisins, avocado, almonds, tomato, croutons, and citrus vinaigrette. Starter salad $9, entrée $10, wrap $9, add chicken $5
Chicago Style Hot Dogs two all-beef hot dogs topped with mustard, onion, relish, dill pickle, tomato, sport peppers, and celery salt $13
Da Coach Steak and Frites 8oz Hand Cut Sirloin, garlic parmesan truffle fries, and seasonal vegetables $20
O'Toole's Original Burger cheese, lettuce, tomato, onion, and pickle $14
STUPIDITY
Big Timmy Challenge – As Seen On Man vs. Food: two half-pound burger patties, cheddar, jack, mozzarella, swiss, bacon, onion straws, BBQ, lettuce, tomato, pickle, and red onion – served with Irish Nachos $26. Finish it all to receive an O'Toole's t-shirt!
At UrbanMatter, U Matter. And we think this matters.
Tell us what you think matters in your neighborhood and what we should write about next in the comments below!
Featured Image Credit: Chicago Bears Instagram
READ MORE LIKE THIS
DOWNLOAD THE URBANMATTER APP
FIND PARKING