Not only is fall the season for Pumpkin Spice Lattes and Ugg Boots, but it's also the season for America's favorite sport. There's nothing better after a long day at the office than going to your favorite sports bar in Chicago to watch some Monday night football. Da Bears kick off the 2019 NFL season on September 5, and we put together a list of the best sports bars in Chicago where you can watch your favorite team kick butt.
Do Game Day the right way this year at Chicago's best sports bars to watch football.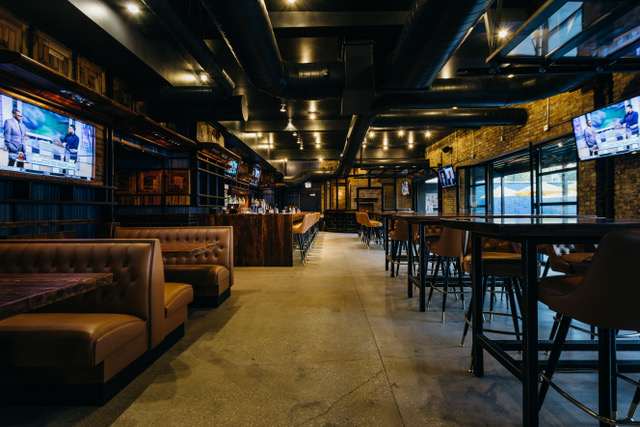 3204 W Armitage Avenue
If you've ever wanted to hit up a place that's got all the screens you need for football season without being classified as a dive Chicago bar, The Moonlighter is your haven. This bar in Chicago is an excellent destination to watch the Bears game because of its 10 big screen TVs. There's really no debatably better bar to watch football this year than at The Moonlighter.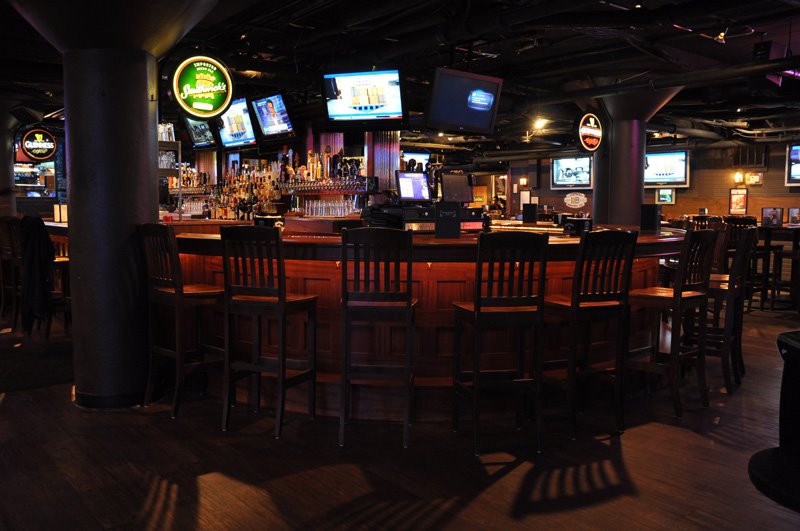 622 N Fairbanks Ct
Get ready for the NFL brunch you never knew you wanted. This year, Timothy O'Toole's Pub and Bar in Chicago will open at 9:30 am for Sunday brunch on Bears noon home game days. The massive HD TVs at this sports bar offer an entertaining experience for the big day. If you have tickets though, O'Toole's pub and bar has a party bus to Soldier Field that leaves an hour and fifteen before the game, and you definitely don't want to miss out on that.
1301 South Wabash Avenue
The Scout is another great sports bar in Chicago with a lot of televisions, so you'll never have to worry about missing out on watching the Bears if the guy next to you is still watching replays from the baseball season. This sports bar also has indoor and outdoor seating and is known for its delicious food and attentive staff. Not to mention, the Blackhawks took the Stanley Cup to this bar in Chicago when they won it in 2015… no big deal.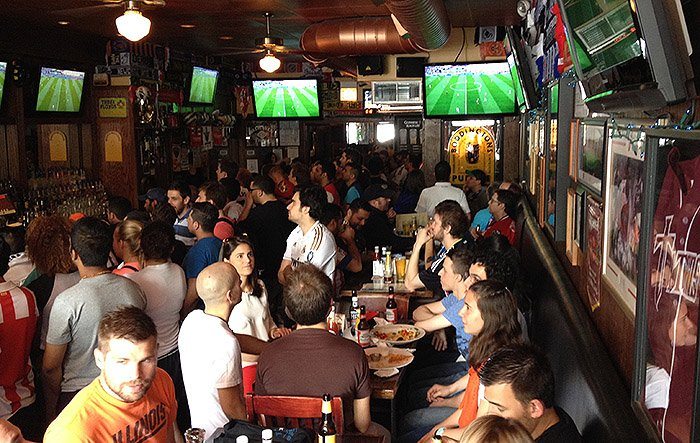 1934 Irving Park Road
If you want to really immerse yourself in the Bears spirit this season, The Globe Pub is an excellent option. This is one of the best bars in Chicago to watch football because of its 30 TVs and over 400 beers that allow you to truly enjoy your game without interruption. For fans of international sports, this sports bar in Chicago offers Direct TV, Comcast, and Dish programming so they can show as many sporting events as possible. This bar is also a great place to connect with other Bears fans who are also there to cheer on Chicago's football team.
---
View the Best Outdoor Bars With Heated Patio's & Seating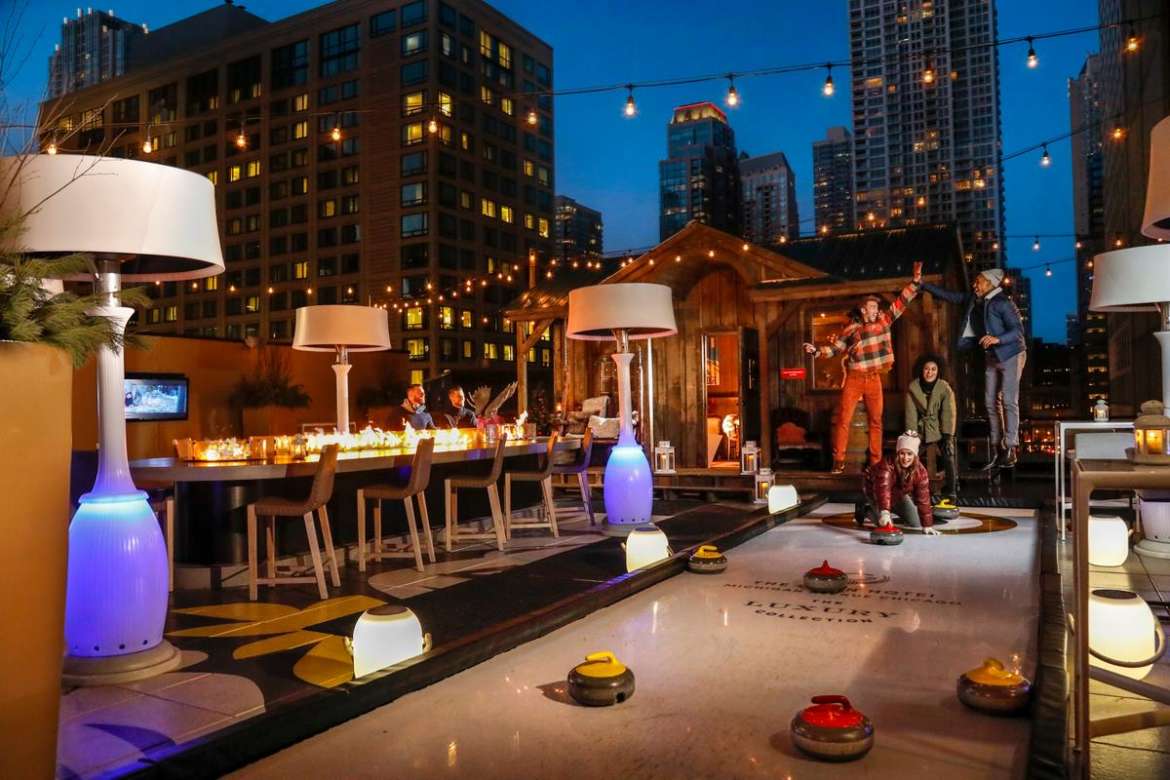 Are you looking for outdoors bars in Chicago with heated seating? We've gathered a list of the best destinations.
Bars With Heated Outdoor Seating
---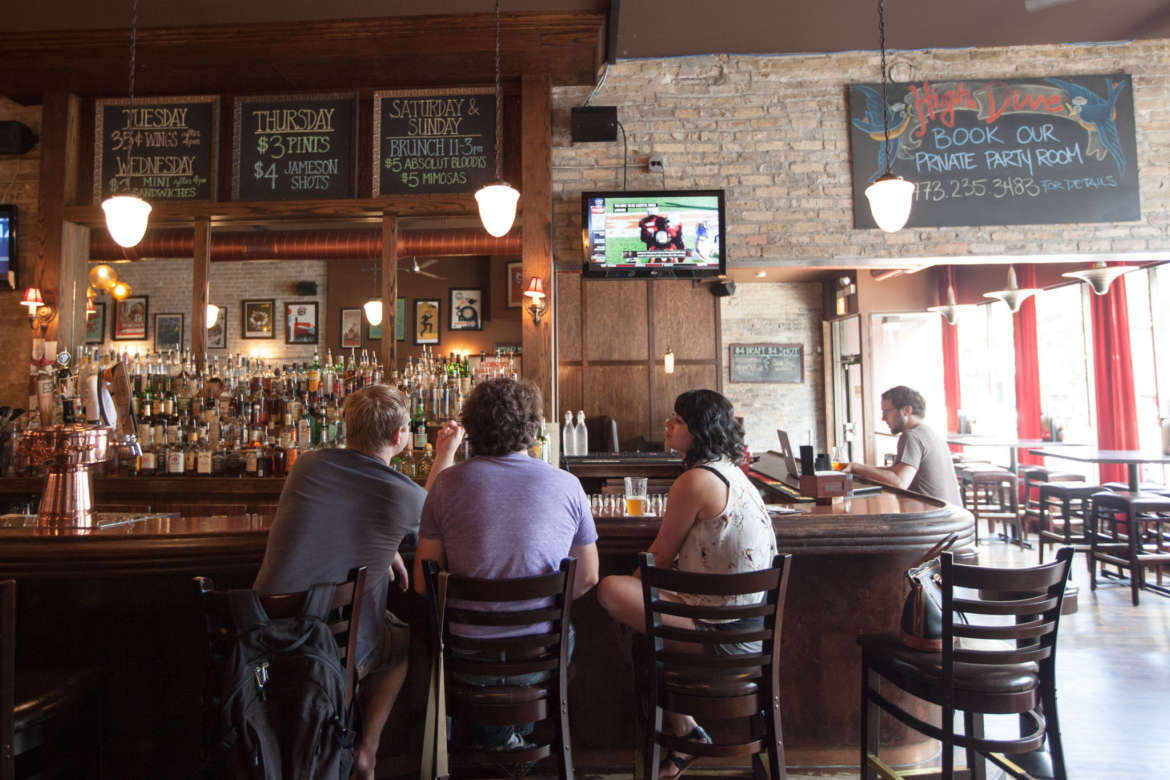 1938 West Chicago Avenue
Known for their amazing wings and reasonable prices, High Dive is a great neighborhood bar to watch the game. People love High Dive because of their domestic craft beers, pool tables, and a jukebox. This isn't your typical crowded sports bar with way too many TVs, but it's definitely a great place to watch the Bears and socialize with friends.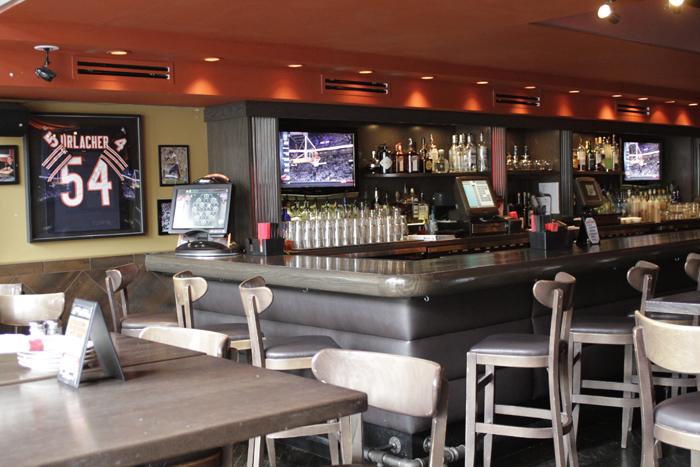 2047 West Division Street
An upscale bar meant for Game Day, The Fifty/50 is popular for their awesome lunch specials and popular nightlife. This is the perfect sports bar to watch football while chowing down; their wings were even voted best in Chicago by WGN, CBS, Redeye, and the Chicagoist! And if that doesn't hook you, I don't know what will.
Where's your favorite place to watch football in Chicago? Let us know below!
At UrbanMatter, U Matter. And we think this matters.
Tell us what you think matters in your neighborhood and what we should write about next in the comments below!
Featured Image Credit: NFL Spin Zone
READ MORE LIKE THIS
DOWNLOAD THE URBANMATTER APP
FIND PARKING