There's no doubt that Chicagoans are foodies. With thousands of restaurants throughout the city and surrounding suburbs, there are endless options to choose from. In a recent study from Lose It!, Chicagoans' preferred foods, restaurants, and brands were ranked.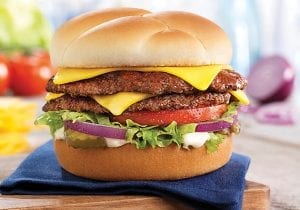 Lose It! is a food logging and weight loss app that has over 30 million downloads. The study looked specifically at Chicagoans on the app to find out what foods, restaurants, and brands were being logged the most compared to users in the rest of the country.
The top five restaurants logged in Chicago are not surprising, with Culvers coming in as the number one logged restaurant. The Midwestern chain is a favorite of Chicagoans. What's not to love about a Butterburger and custard? Also not surprising are the other four restaurant chains that follow it in the list. Check out the top five below.
The next section of the study looked at the top five preferred foods of Chicagoans. Believe it or not, deep dish pizza and Chicago-style hot dogs didn't make the list.
Iced Coffee

Breakfast Sandwich

Alcohol

Pretzel

Guacamole
The final part of the study looked at the top five preferred brands in Chicago.
Butternut

Healthy Life

Aunt Millie's

Miller

La Croix
To sum it up – a day in the life of your average, working Chicagoan includes a Starbucks iced coffee in the morning, a T-K-Y on wheat with a lime La Croix for lunch, and a Miller Lite or two during after-work happy hour? Sounds about right to us. Think this study sounds like you, or totally misses the mark? Let us know in the comments.